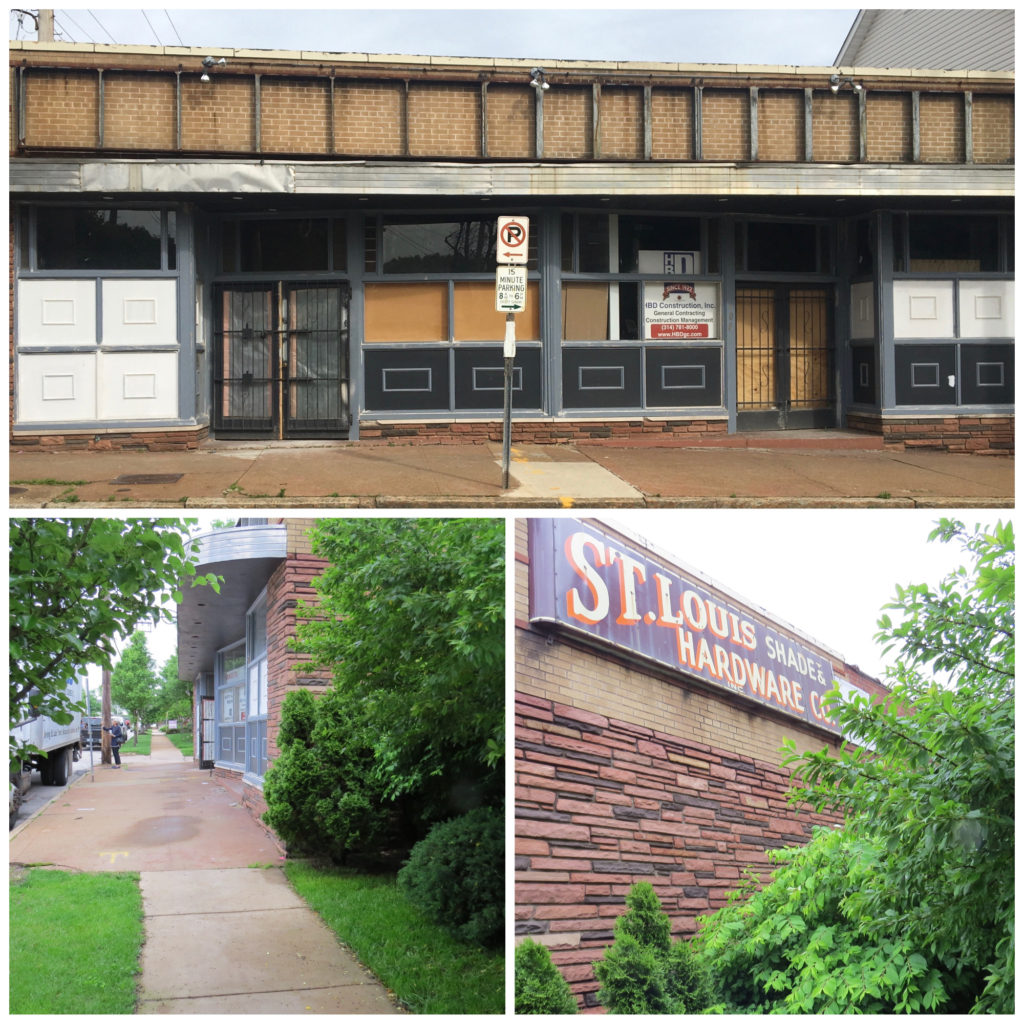 Construction crews are hurriedly transforming a building at 408 N. Sarah (1 1/2 blocks north of Lindell) that was for many years occupied by St. Louis Shade & Hardware into eight state-of-the-art certified commercial kitchens. STL Foodworks is slated to open the end of June.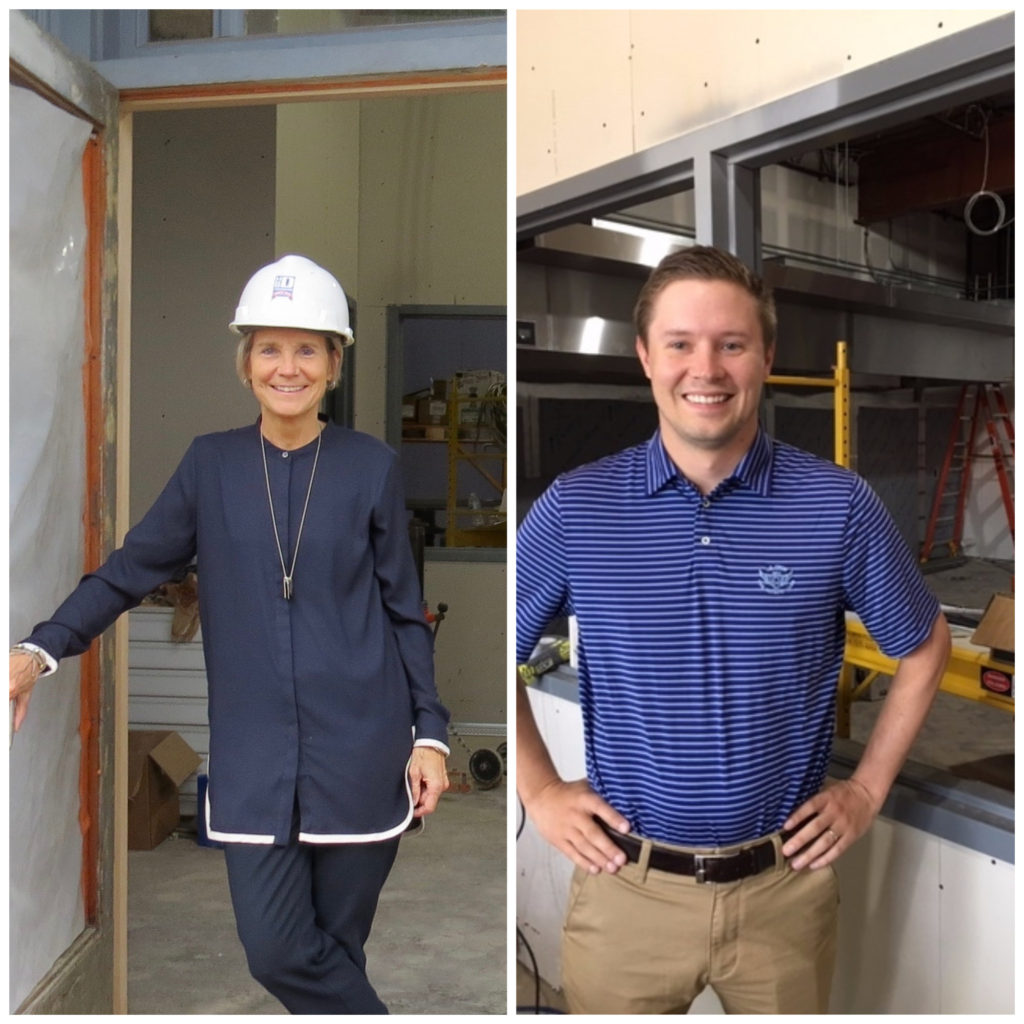 The project got underway last fall when Christy Ford Schlafly, president of Ford Hotel Supply, and her son Charlie, vice president of the company, purchased the 11,000 s.f. building. Opening a certified commercial kitchen had been on their radar for many years. The location satisfied two important criteria: it had to be within the city limits and centrally located. Another plus for this space is that it's roughly halfway between Schlafly's home in the CWE and her family's business, located at 2204 N. Broadway.
Ford Hotel Supply, founded by the Ford family in 1911, is the go-to source for commercial kitchen and bar equipment in the St. Louis area. Schlafly's father, Bill Ford, and his twin brother, Jack, who worked for the company their entire lives, were born in the CWE, went to school here, and lived in the neighborhood too.
Over and over again, Schlafly was asked by clients where to find a certified commercial kitchen in the city. She said some churches offer their kitchens for rent, but there was nothing like what they're creating at STL Foodworks. When I visited recently, I learned a lot about why a facility like this one is so vital to the culinary community. Food truck operators are required to cook in a fully-licensed certified kitchen in order to operate their businesses, caterers are always looking for kitchen space to rent, and people who have great ideas for food products need a commercial kitchen as well.
"The culinary entrepreneurs I've met have such passion," Schlafly said. "Their enthusiasm is infectious and I love hearing about their ideas. We're thrilled to finally be able to offer STL Foodworks as a midway point between testing recipes in their home kitchens and launching businesses."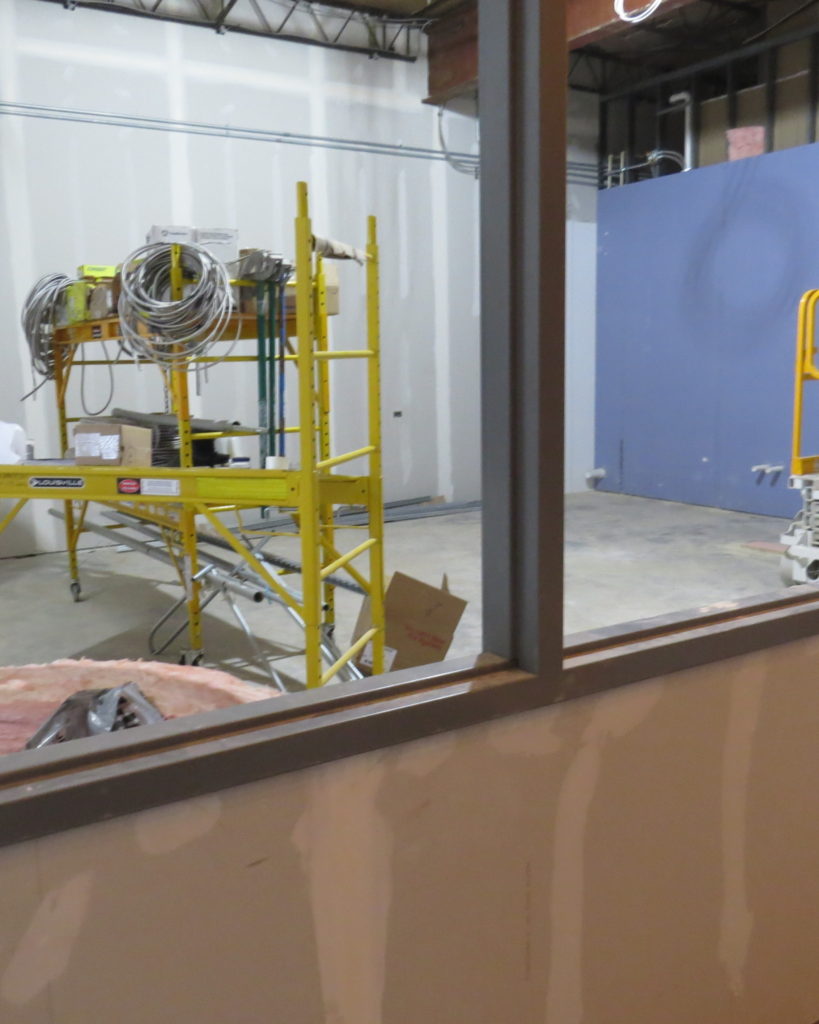 Construction is moving quickly on four fully-equipped kitchens where eight chefs can operate at a time. Two of the kitchens are earmarked for single tenants, the other two rooms will each house three complete kitchens (one of those spaces is shown above). The idea behind having multiple kitchens in one space is to build a sense of community, which is important to Schlafly. Entrepreneurs will be able to bounce ideas off one another and perhaps collaborate on pop-ups to test their ideas on the public.
Kitchens can be rented for 1/2 day, full day, a week or a month. All bookings will be handled online, though an on-site manager will handle day-to-day operations.
The reception area will feature a refrigerator case and shelving so chefs and culinary entrepreneurs can sell their products to the public. The area will also have a small selection of kitchen tools for those renting kitchens, and I would imagine the general public could purchase those items too.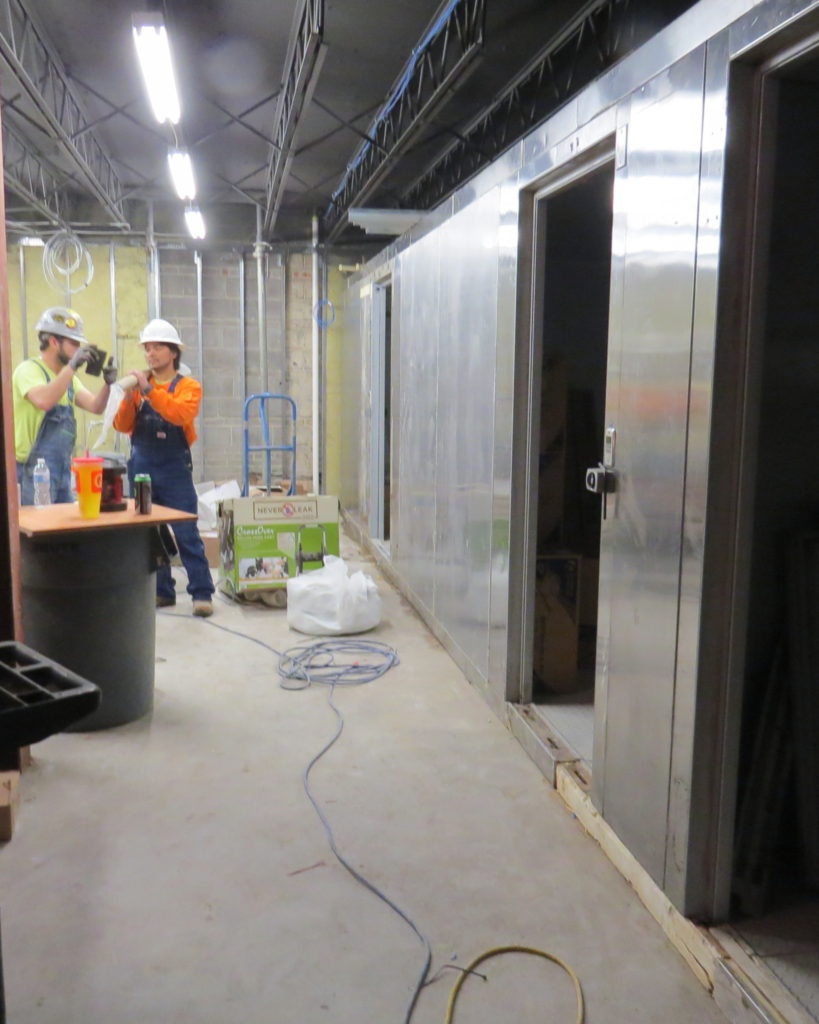 Between the kitchen area and the refrigerator and freezer section, above, there is a dishwashing and "wear" washing area. Everyone is expected to clean up their kitchen area of course, though there will be someone available to step in if a caterer, for instance, is flying out the door to an assignment and can't stop to tidy up.
Another item high on food professionals wish list is long-term rental of refrigerators, freezers (above), and dry storage, which will be available at STL Foodworks. The lower level will contain a packaging room with long tables so caterers and creators can wrap their goods. They can also store supplies there long term.
The second floor is being built out as a classroom with a separate computer area. Everyone who leases space at STL Foodworks must have a "ServSafe" certificate, which means you have taken a class in food and beverage safety. That class will be offered onsite. There will also be classes in recipe costing and scaling, and whatever else the community needs.
Schlafly said plans are still evolving, though it doesn't seem like they will need to offer anything more to make STL Foodworks a  success.  "We're making a huge investment here," she said.  "We're thrilled to be able to fill this vital need and offer this space to the talented culinary community here in St. Louis. It will be so rewarding to see what emerges from these kitchens."
And won't it be fun for the rest of us to stop by and see what's in the refrigerator case?
STL Foodworks, 408 N. Sarah, opening around June 30. For more information, contact Christy Ford Schlafly at cschlafly@fordstl.com, or Charlie Schlafly, ckschafly@fordstl.com.