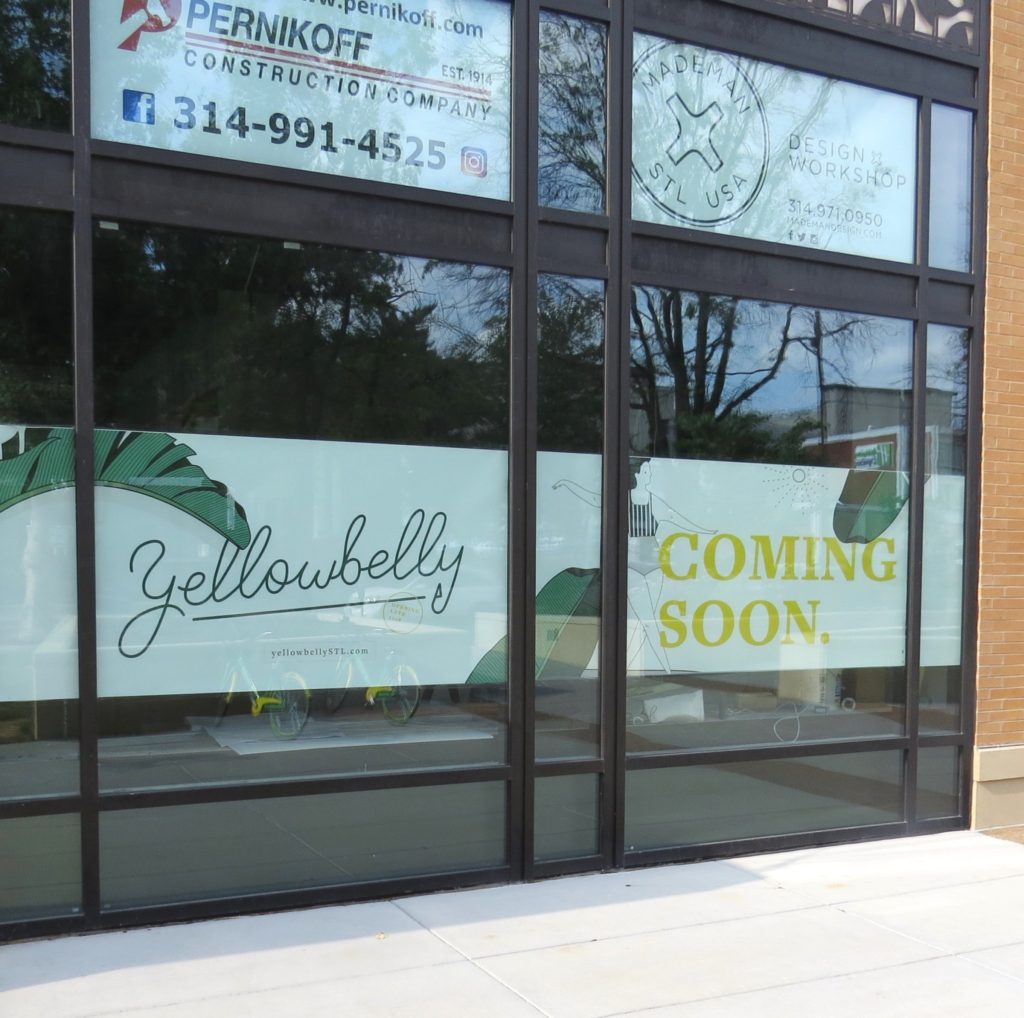 Travis Howard and Tim Wiggins, proprietors of Retreat Gastropub, the popular gathering spot at Sarah and Laclede, brought illustrator Noah MacMillan to town to work his magic at Yellowbelly Sea & Spirits, their latest venture opening soon at the corner of Lindell and Euclid.
The banners on the exterior hint at the restaurant's tropical theme created by local branding and marketing agency Atomic Dust.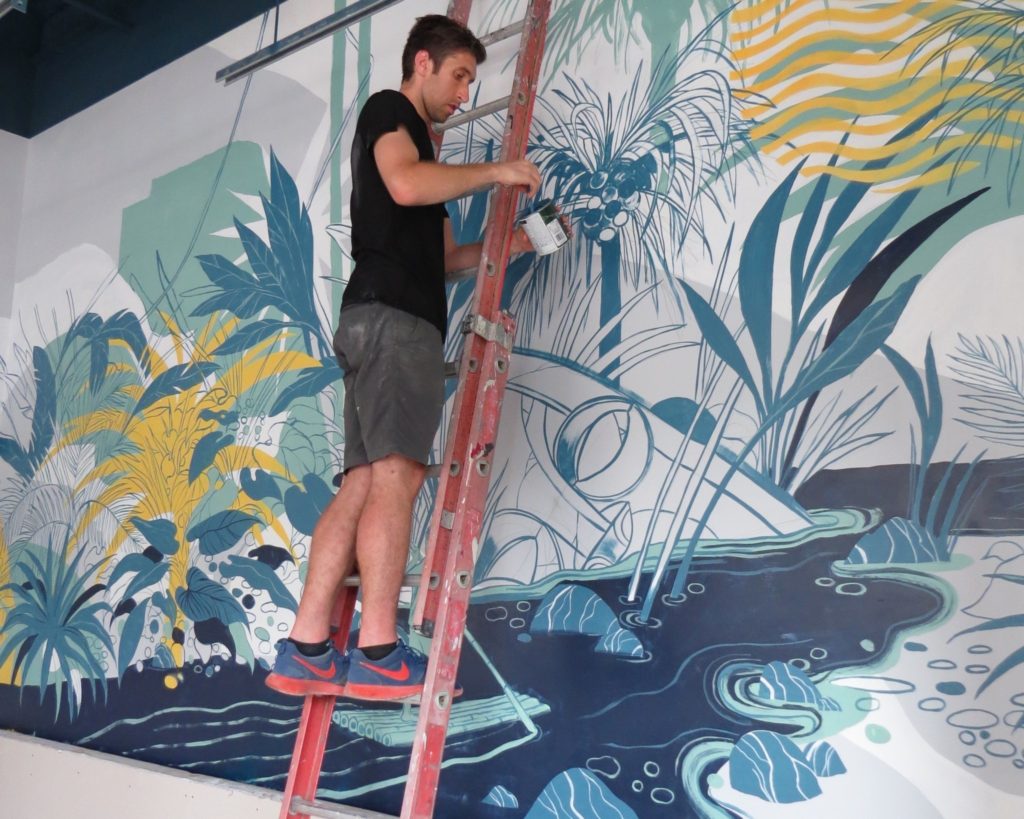 MacMillan, inspired by the theme and color palate utilized by Atomic Dust, was in the process of completing his second gorgeous wall mural in the space the afternoon I stopped by.
The illustrator and his partner Hitomi, whom he met at Washington University 10 years ago, moved to LA last year. She's a pre-school teacher and he's continuing his successful career as a designer and illustrator.  "It's been wonderful to be back in town," they said. "We really miss St. Louis."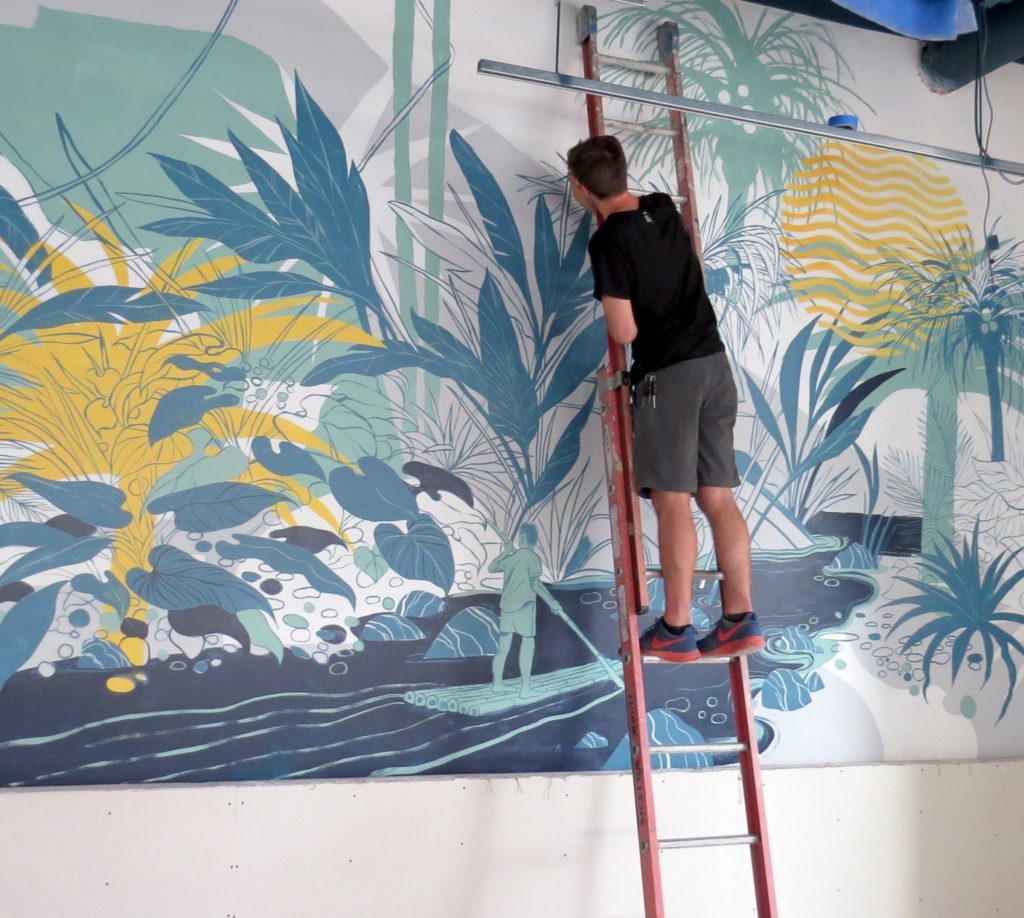 Look for Yellowbelly Sea & Spirits to open around the end of August or beginning of September. Travis Howard emailed that they are excited to be joining the restaurant scene in CWE North.
Yellowbelly Sea & Spirits, on the ground floor of Citizen Park at Euclid and Lindell.