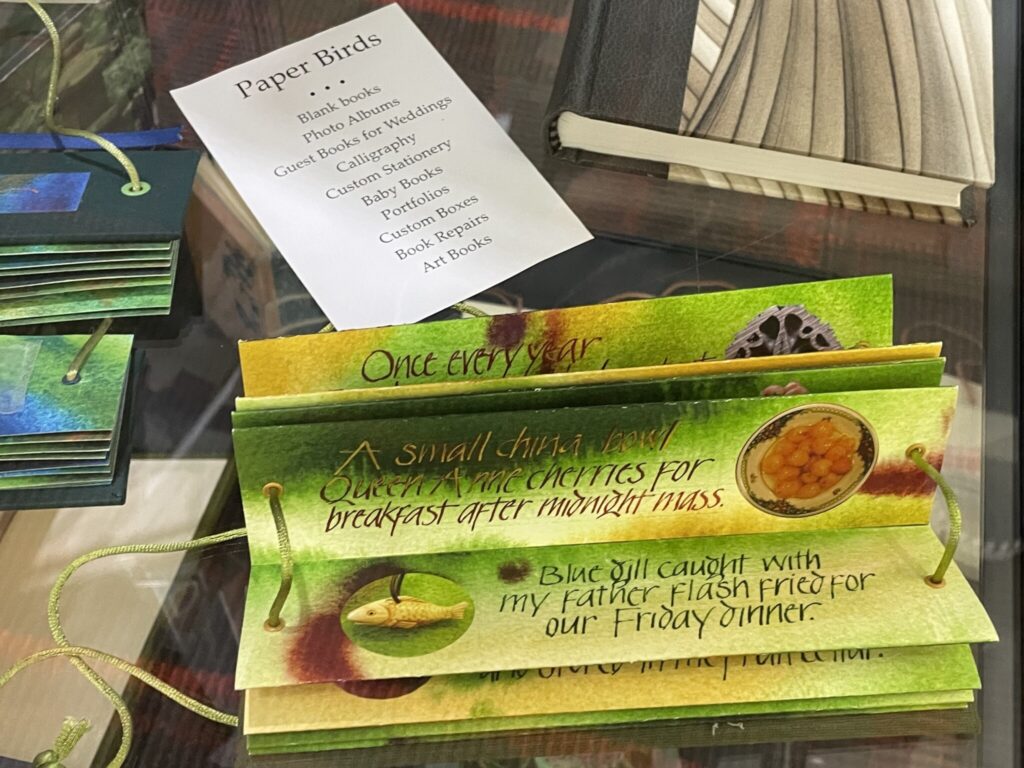 In addition to Steve Springmeyer's photography currently on display in the Gallery at Schlafly Library, there is another artist who's work can be found in a display case in the main room. It features the stunning work of Joanne Kluba, who specializes in unique and handcrafted books, boxes, and calligraphy.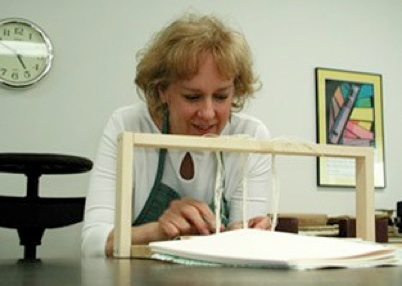 Photo courtesy of Joanne Kluba
When I reached out to Kluba, above, to find out more about her work, she explained that she took an interest in bookmaking about 30 years ago, and ten years later started a business called Paper Birds. In addition, she taught bookbinding classes at Craft Alliance for years, and now hosts workshops at her studio in South City.
Examples of her creations, photographed below, showcase not only her impeccable construction, but her gorgeous calligraphy and charming artwork.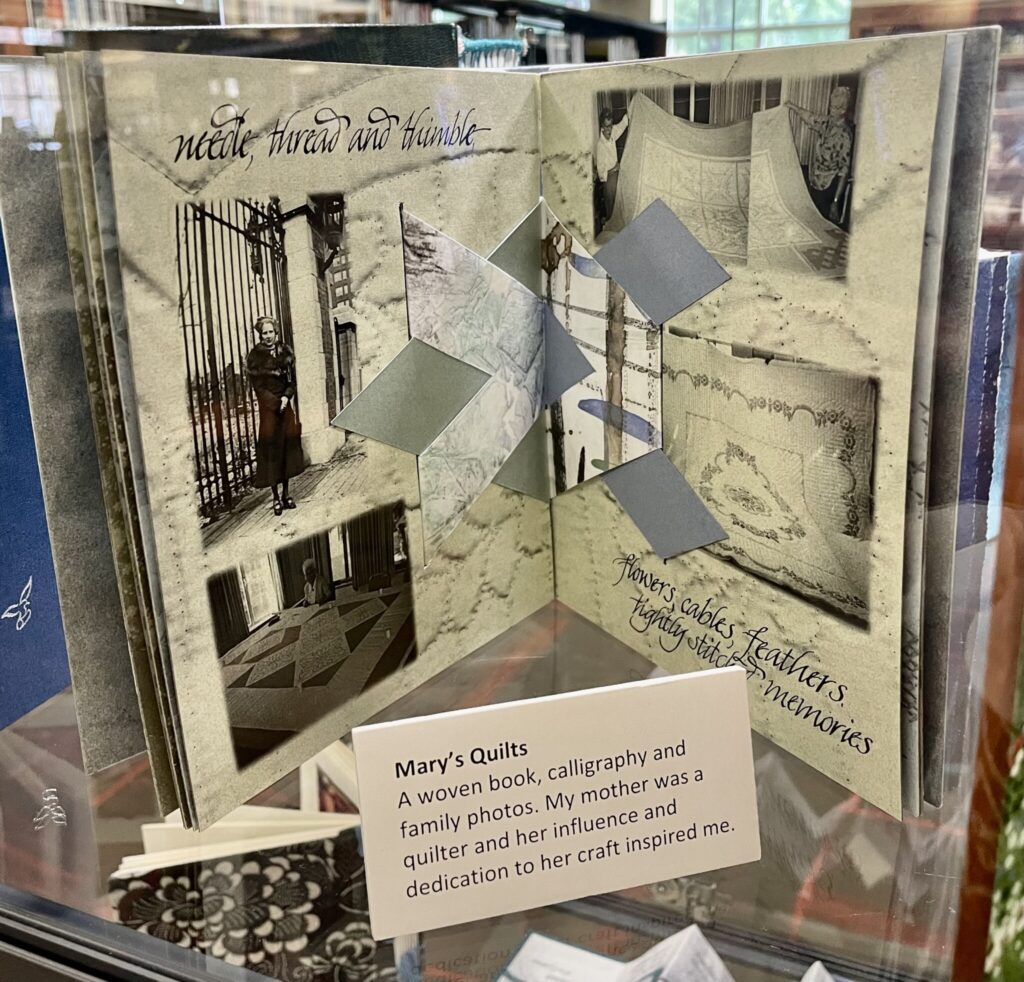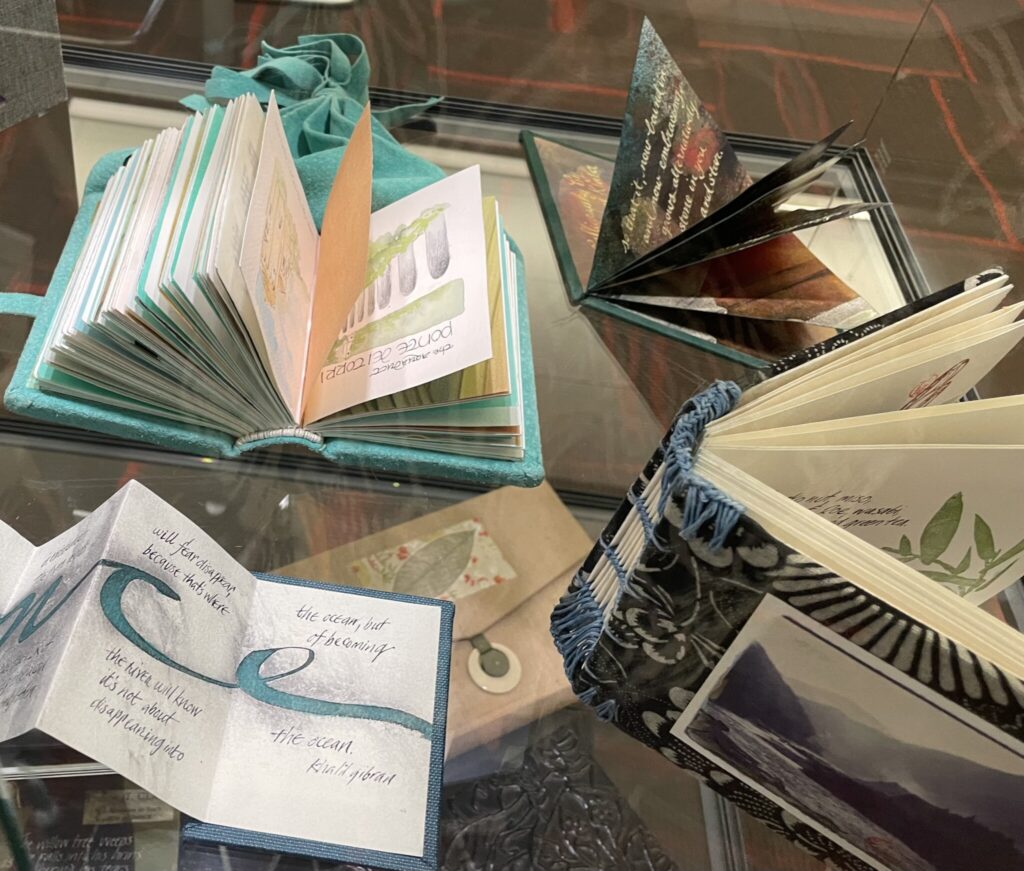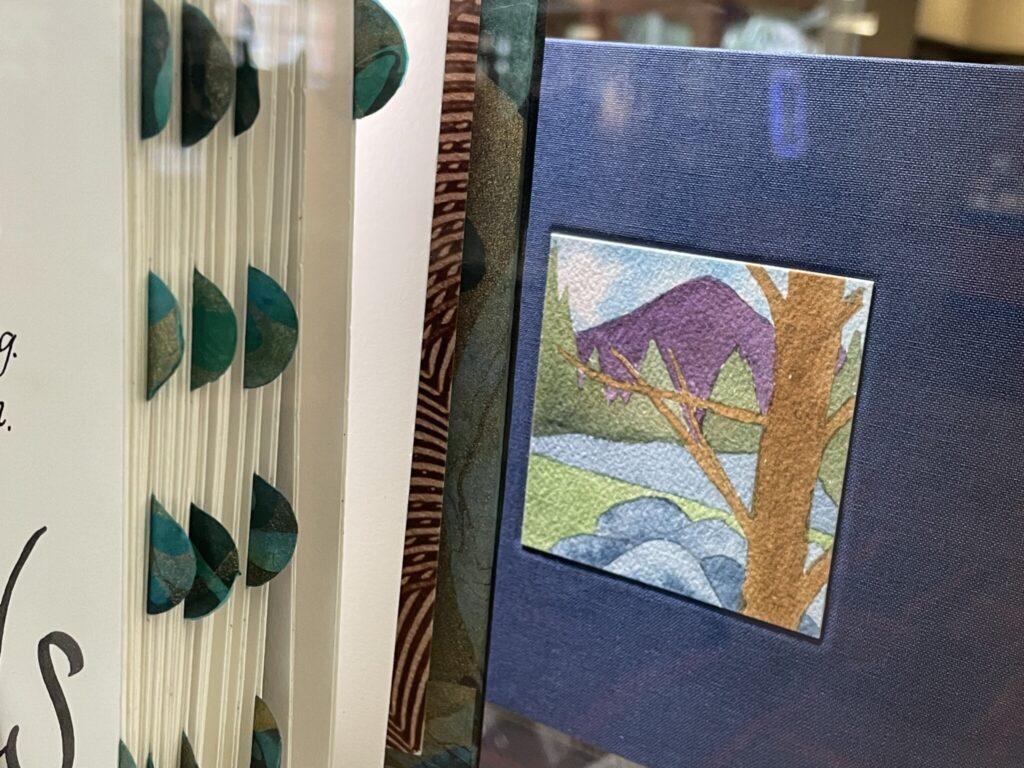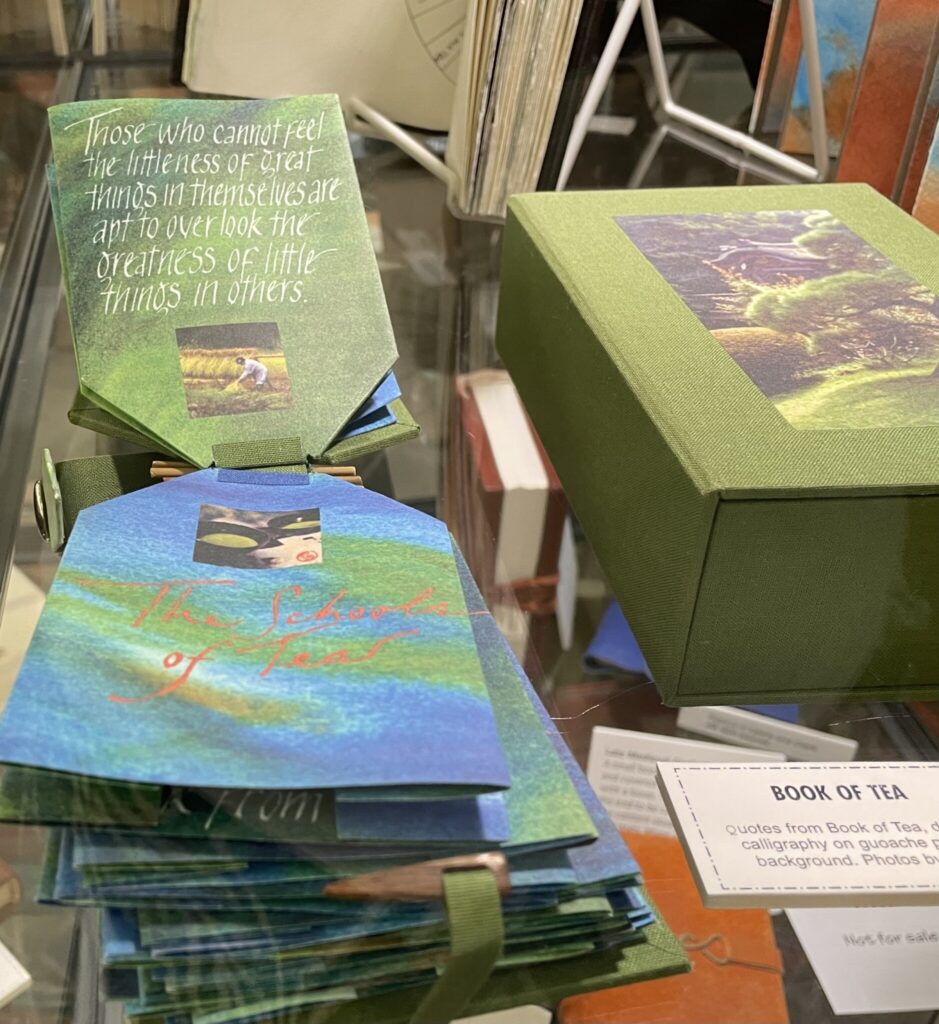 Book of Tea features quotes from Kakuzo Okakura's 1906 book by the same name featured on tea-bag-shaped pages. (Calligraphy on gouache painted background.)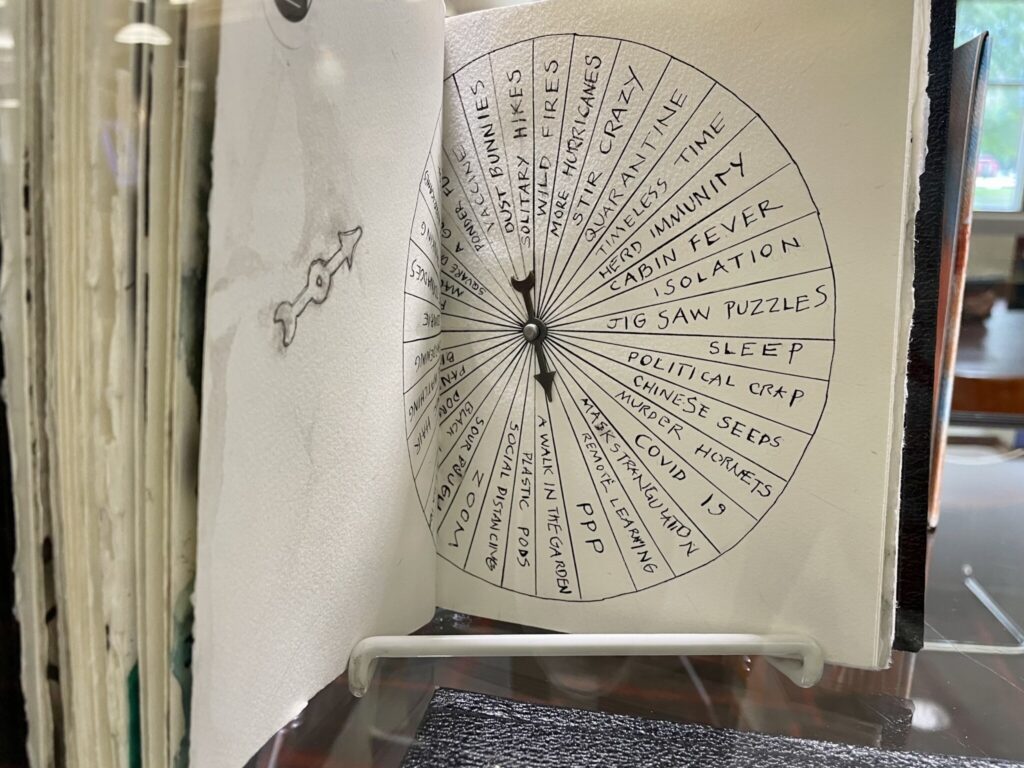 Pandemonium was such a popular book, the artist made 40 smaller versions for customers. As with so many of these little books in the case, I wish I could turn the page and see what comes next.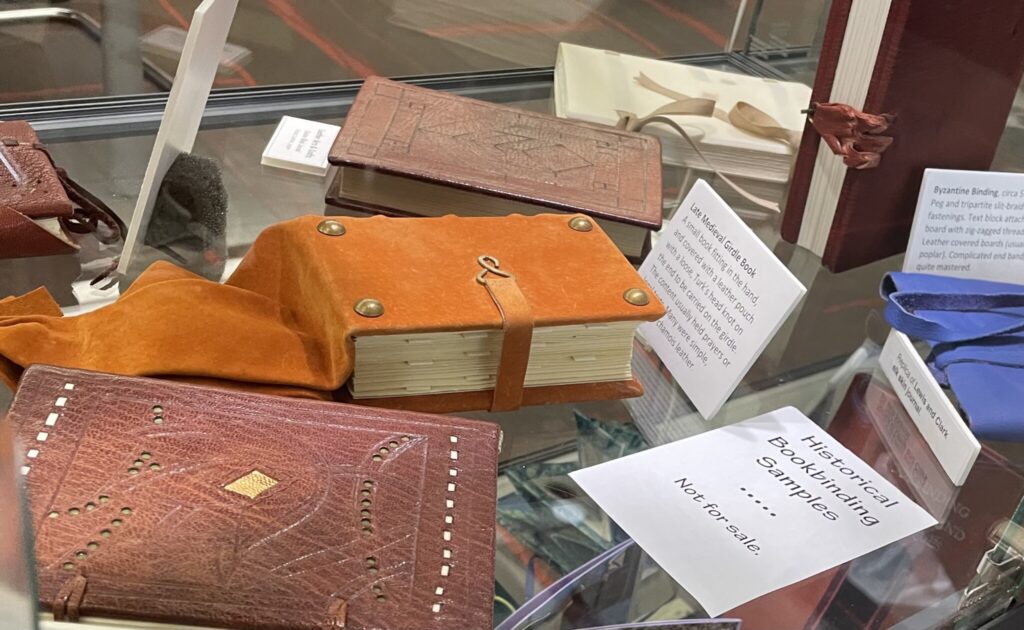 A lower shelf displays examples of historical bookbinding techniques, above.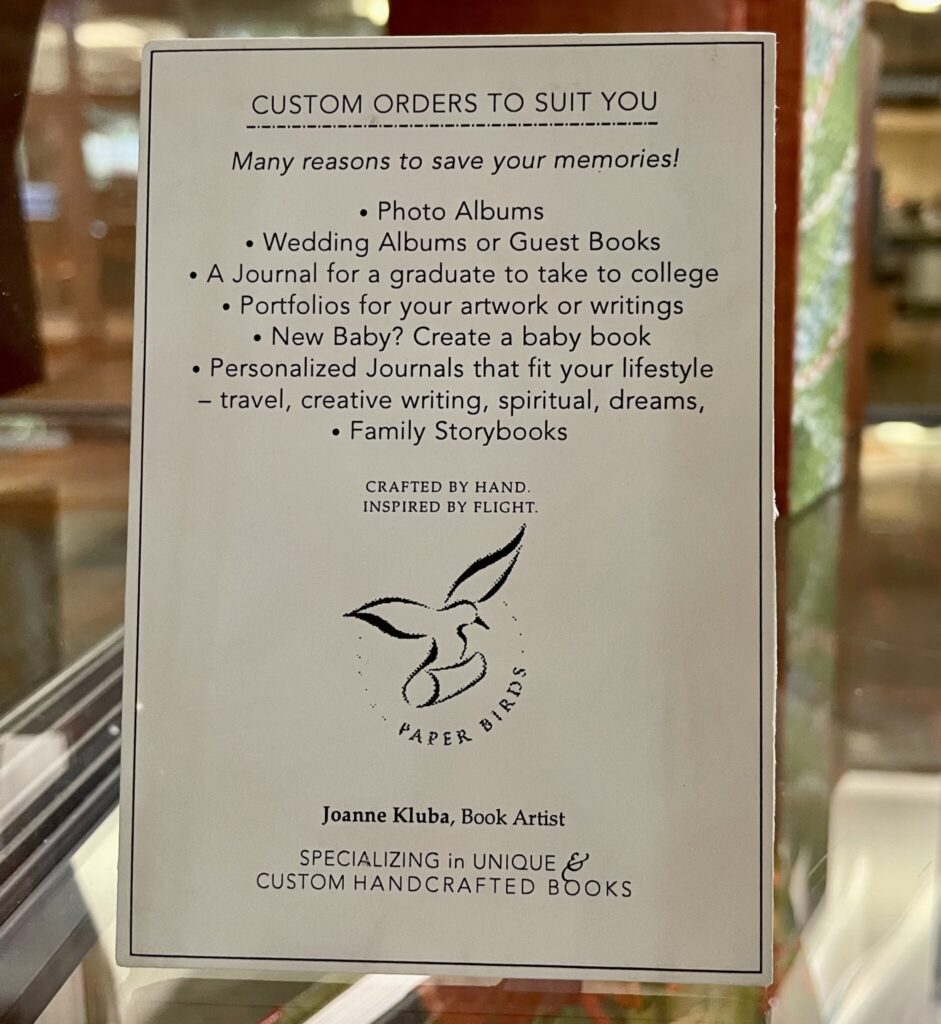 In addition to the types of books Kluba offers listed on the card above, other services include custom photo albums, wedding guest books, calligraphy, custom stationary, portfolios, custom boxes, book repairs and art books.
For information about classes in the Paper Birds studio at 4175 Loughborough, or products, contact Joanne Kluba via email: jkluba@earthlink.net, or visit her
 Instagram site.
Schlafly Libary, 225 N. Euclid, Mon. to Fri. 9 a.m. to 8 p.m., Sat. 9 a.m. to 5 p.m. and Sun. 1 to 5 p.m. Kluba's work will remain in the display case until October 3.