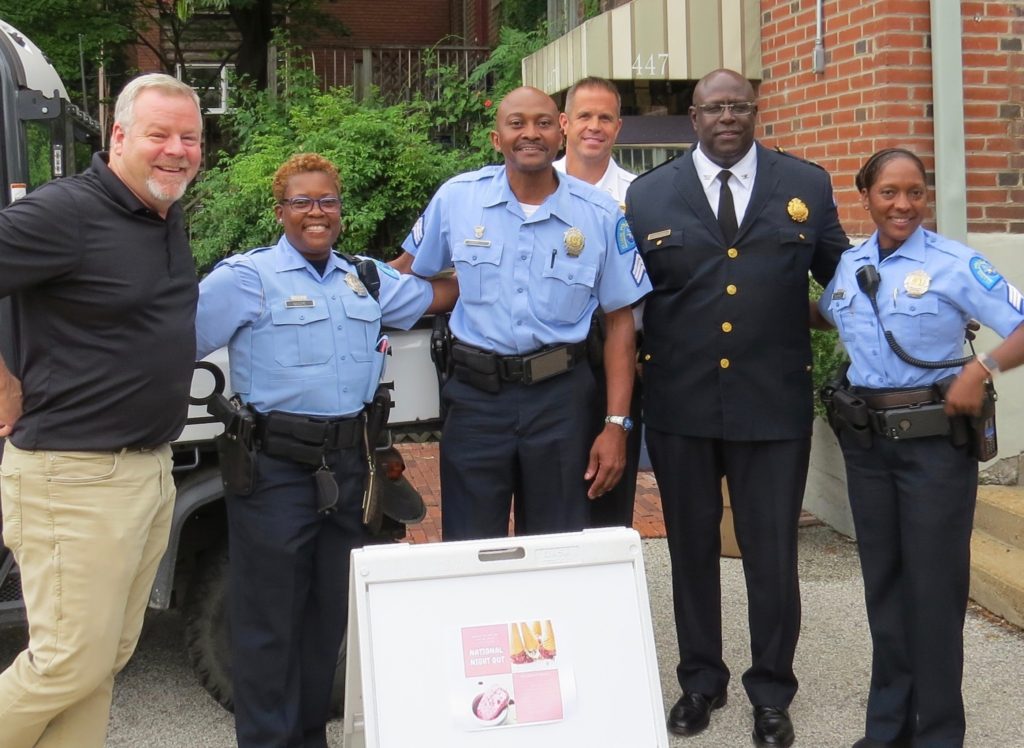 Approximately 100 people attended Tuesday evening's National Night Out at the neighborhood's Central West End Neighborhood Security Initiative office, 447 N. Euclid. According to NSI Deputy Director Sarah Wickenhauser, this year's event drew the largest crowd they've ever had. That won't be apparent from my photographs as I was there early when there was a threat of rain and the crowd was light.
The national event was created to enhance police-community partnerships by providing an opportunity for local police and neighbors to meet in a relaxed setting.
From left in the photograph above: NSI Executive Director Jim Whyte, Officer Regiana Moore, Sergeant Keith Barrett, 5th District Commander Captain Mike Mueller, Chief John Hayden, and Sergeant Angie Dickerson.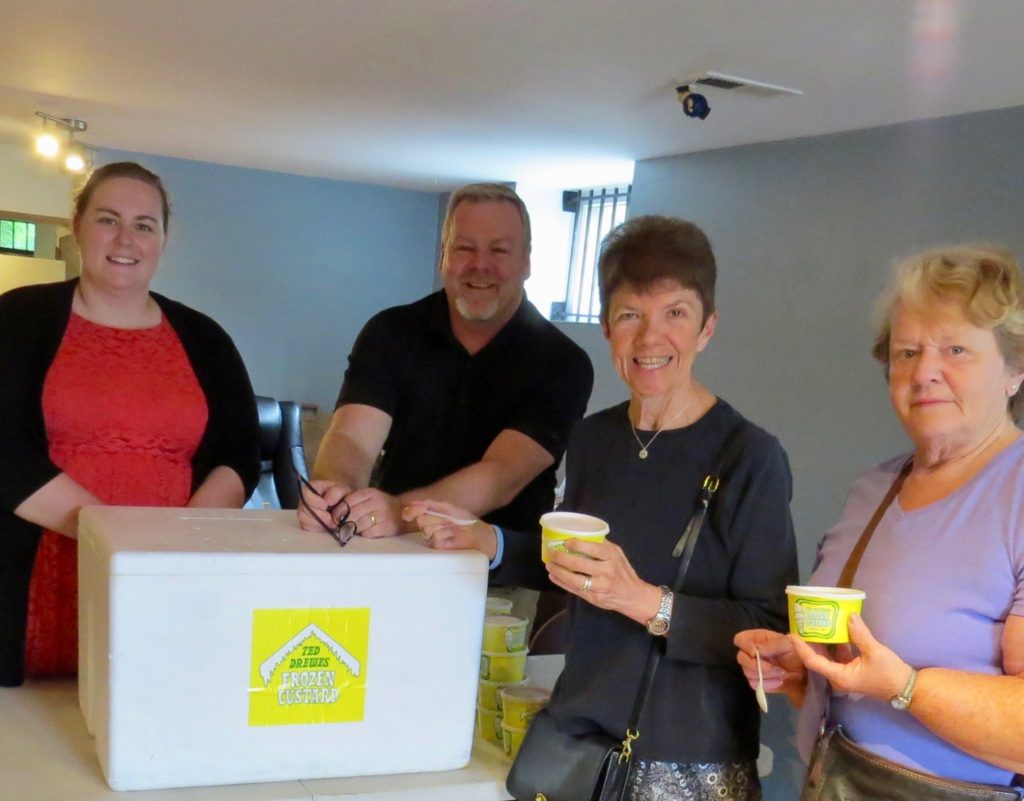 Above, the NSI's Court Advocate Madeline Oberman, the NSI's Jim Whyte, and CWEnders Mary Ann Tipton and Kathryn Paar.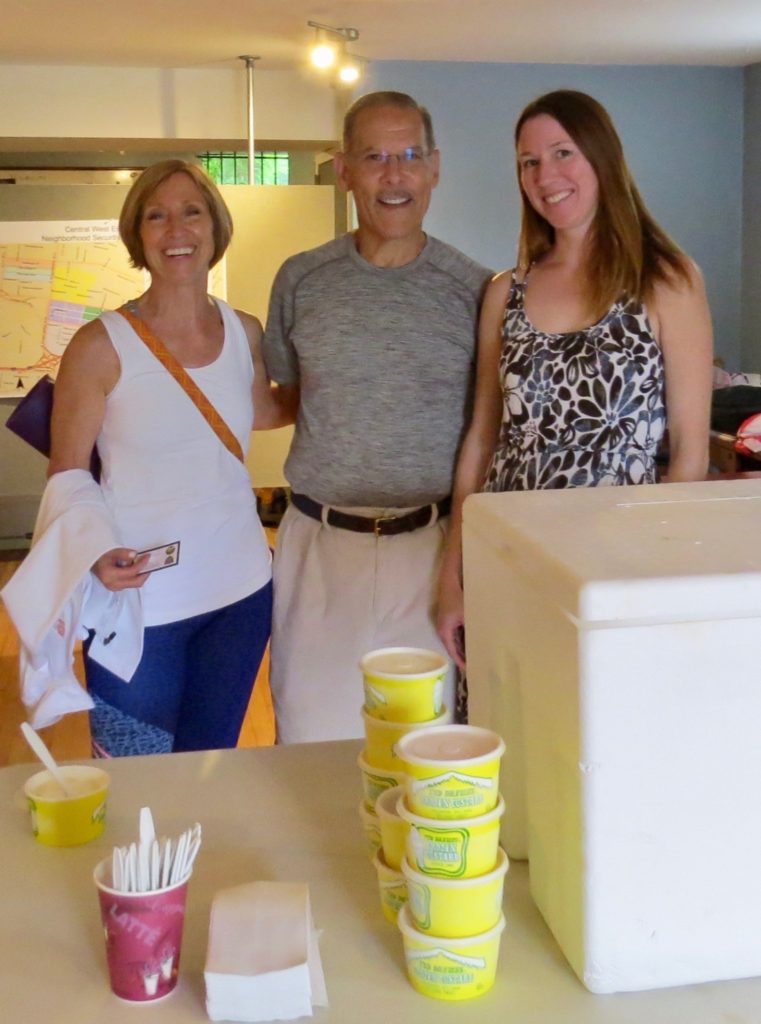 From left, Janet Meyer, Bill Latz, who serves on the NSI Board of Directors as the Washington Place representative, and NSI's Deputy Director Sarah Wickenhauser.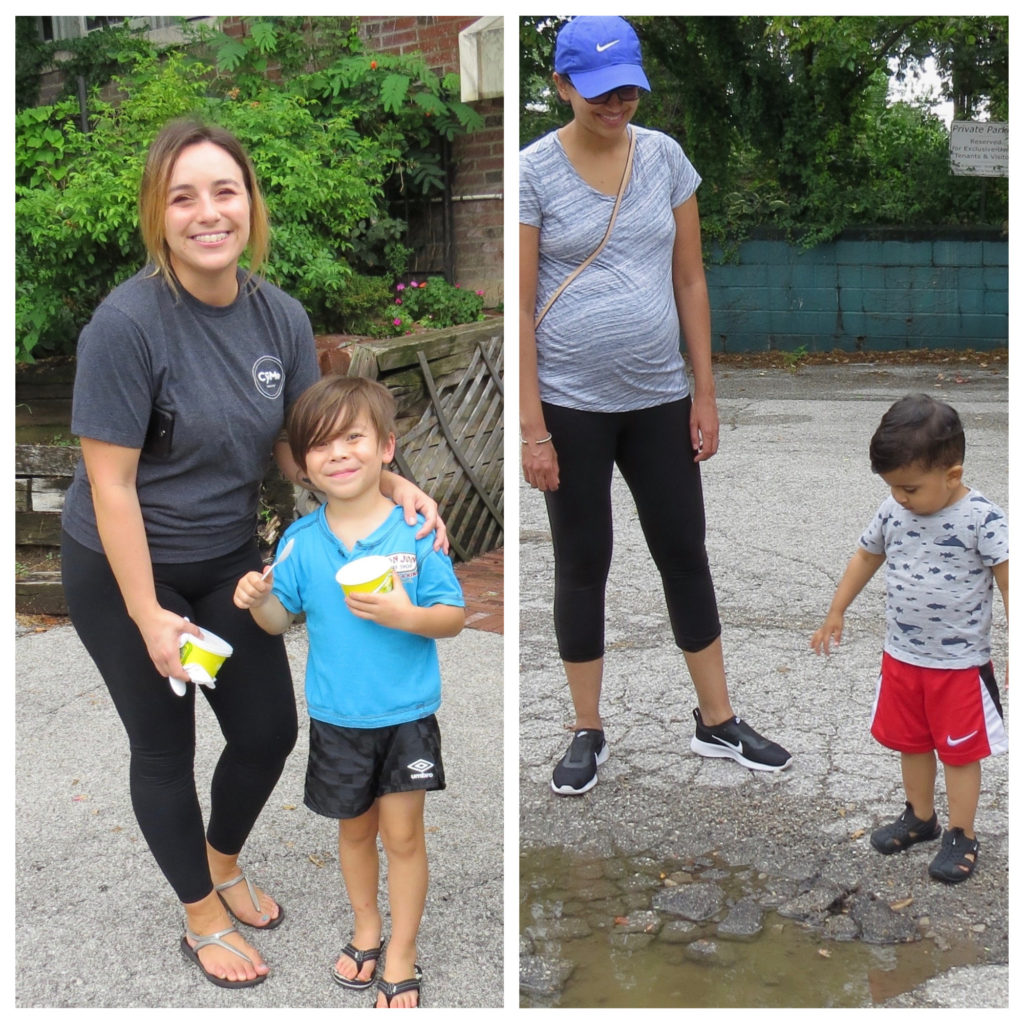 Some of the neighbors who stopped by to say hello and enjoy Ted Drewes—or drop rocks in a puddle.