Known around town as the largest and best Halloween celebration in St. Louis, this year's Legendary CWE Halloween Costume Contest, held on Saturday, October 29, certainly lived up to the hype.
The CWE North Community Improvement District produces and funds the days' events under the leadership of executive director Kate Haher. Co-Producers were the seasoned veterans Frances Thompson and Dennis Gorg. Emcees included Trish Bush, Alonzo Townsend & Joe Fingerhut.  Wolfgang's Pet Stop's Beth Ruppel helped organize the Dog Parade.  Sponsors of CWE Halloween activities are listed on the cwescene website.
The Adult Costume Contest drew 46 entries and many of the costumes,  including the top three prizewinners, were hand–crafted. Contestants told Emcees Trish Bush and Alonzo Townsend that it took months, or in one case a year, to complete their spectacular creations.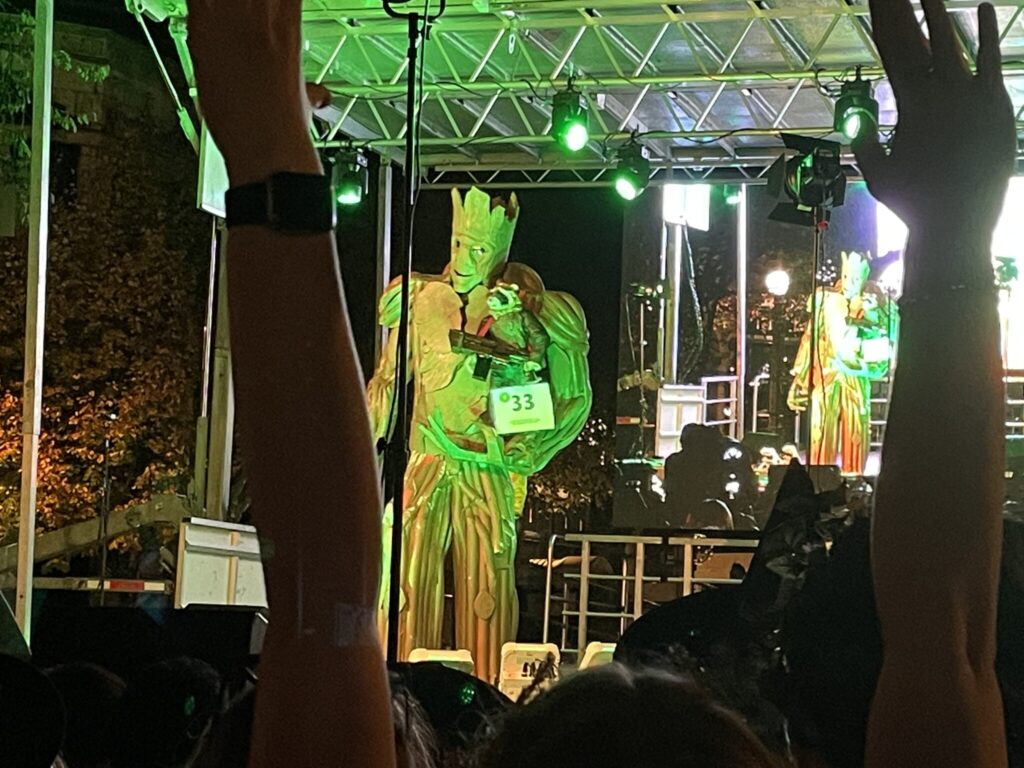 The Grand Prize of $2500 was awarded to Groot & Rocket Raccoon from Guardians of the Galaxy.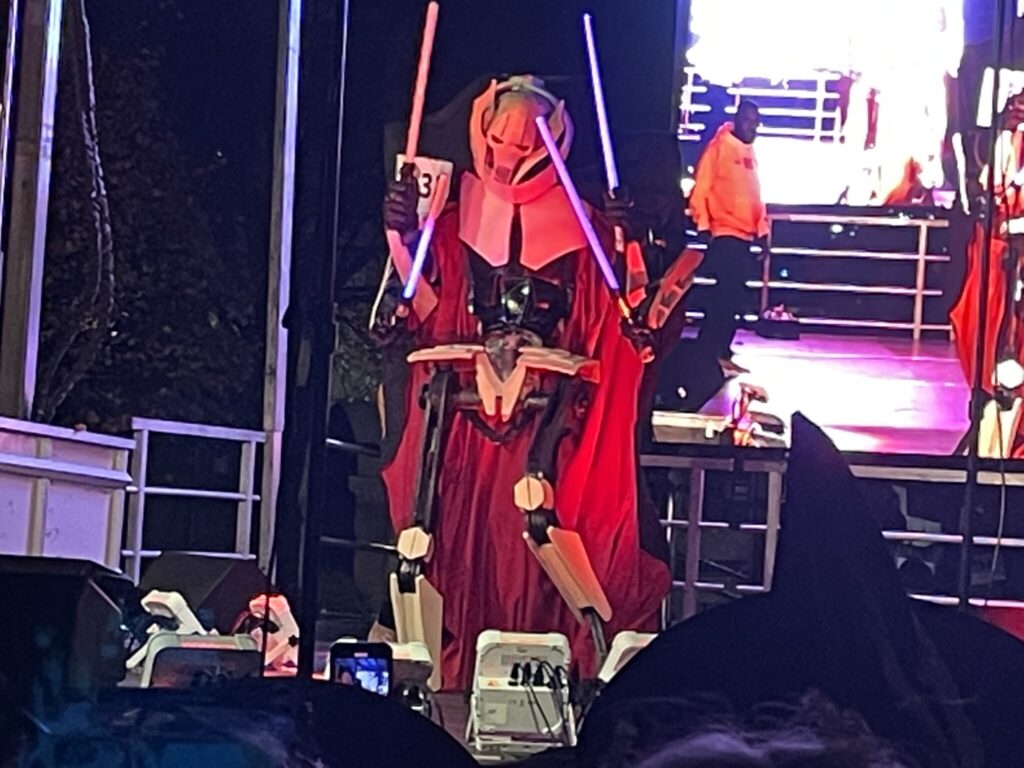 The 2nd place winner was awarded $1000 for Star Wars' General Grievous.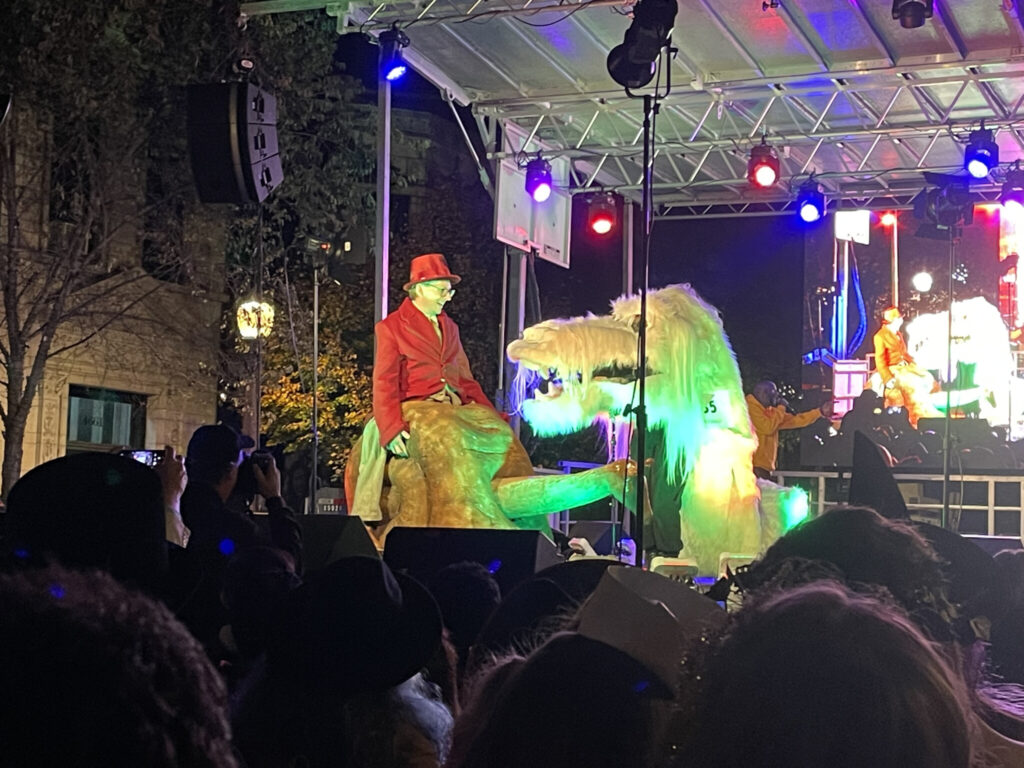 The creators of Never Ending Story's costumes won the 3rd Place prize of $500.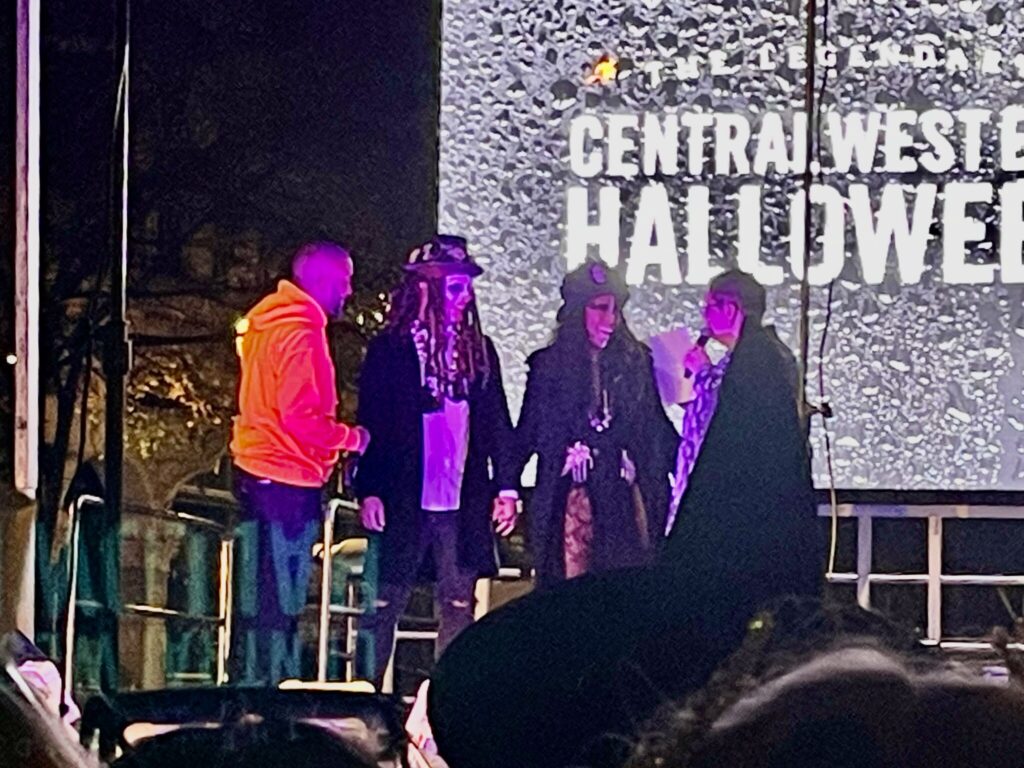 The couple photographed above, shown with Emcees Alonzo Townsend and Trish Bush, did not enter the contest but were selected from the crowd as winners of Johnnie Brock's Dungeon Party Warehouse $1000 gift certificate.
Other contestants were: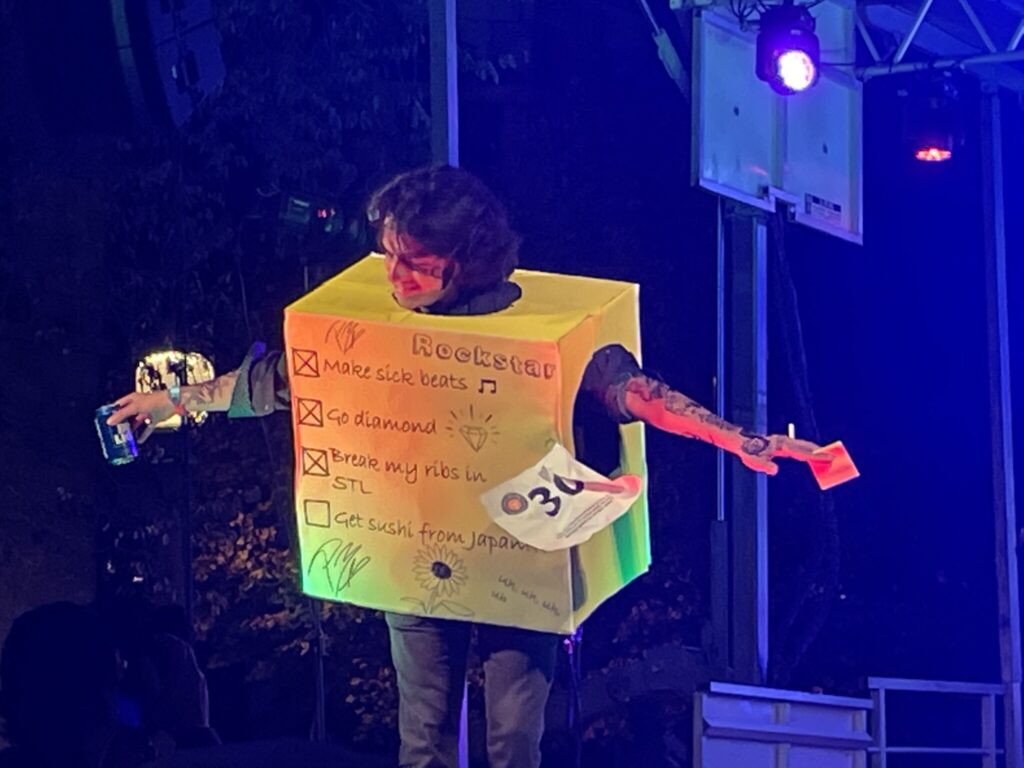 Mr. Post-It Note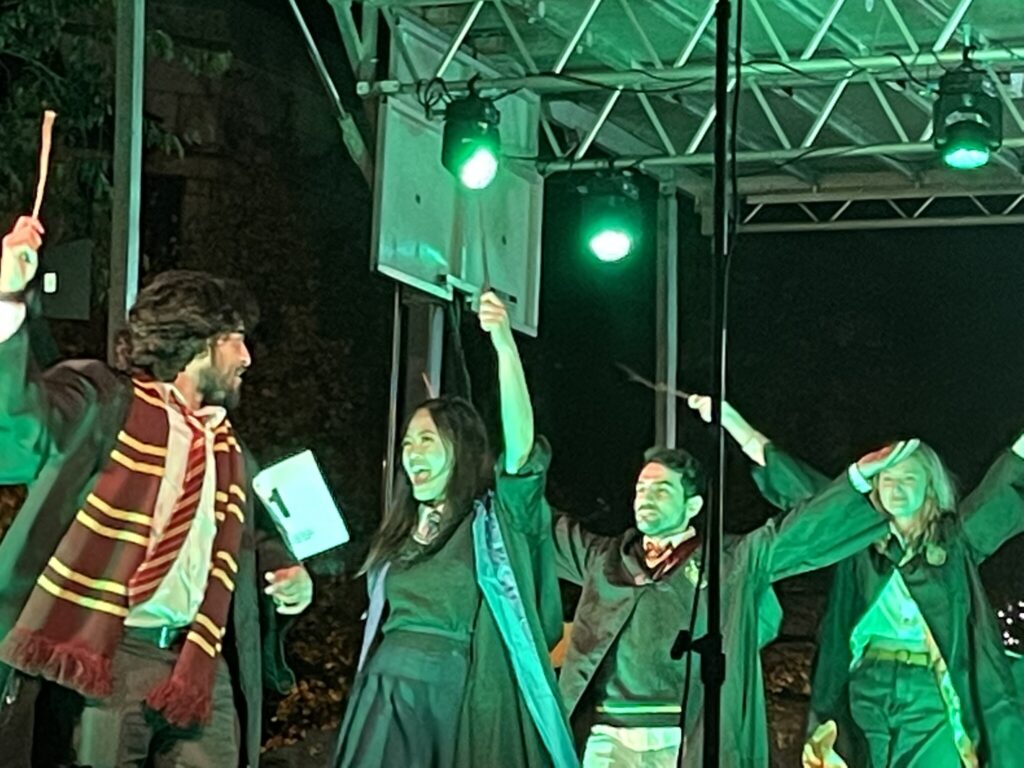 The Hogwarts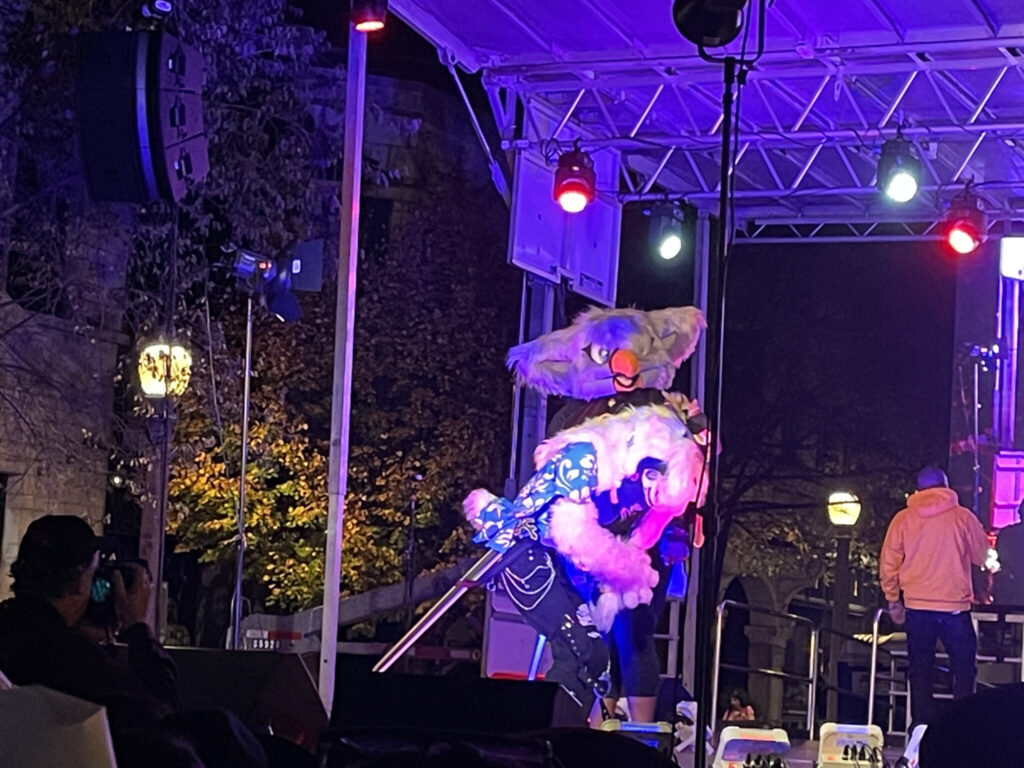 Five Nights at Freddy's The Vampire & Rock Chicken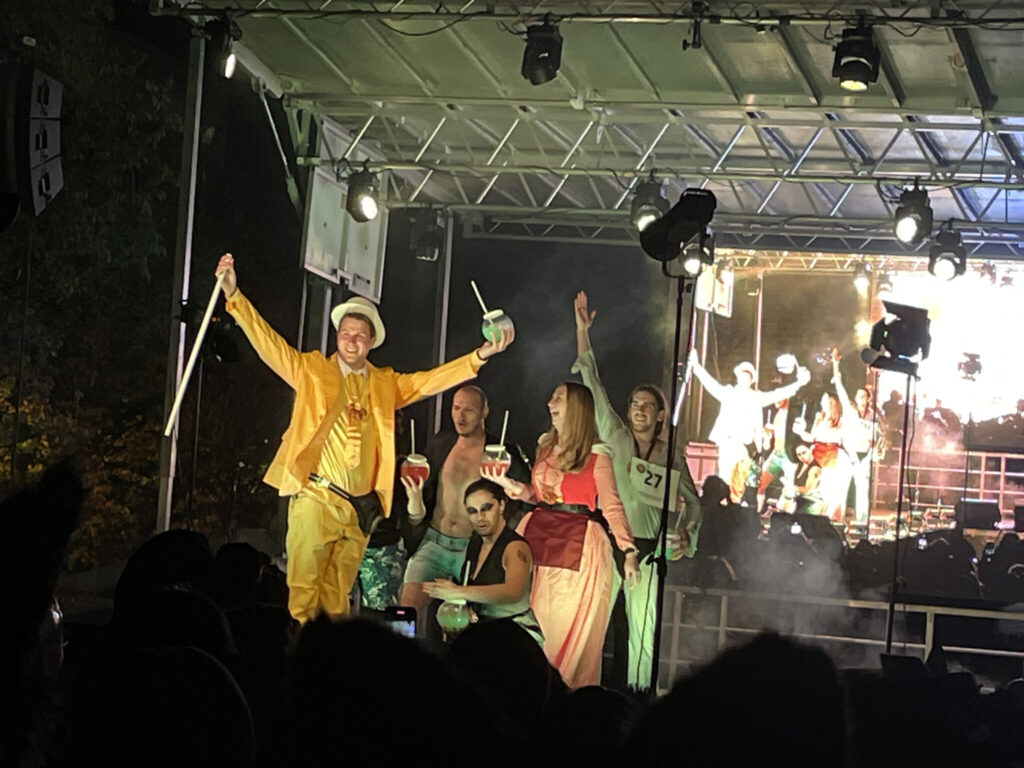 It's Always Sunny in Philadelphia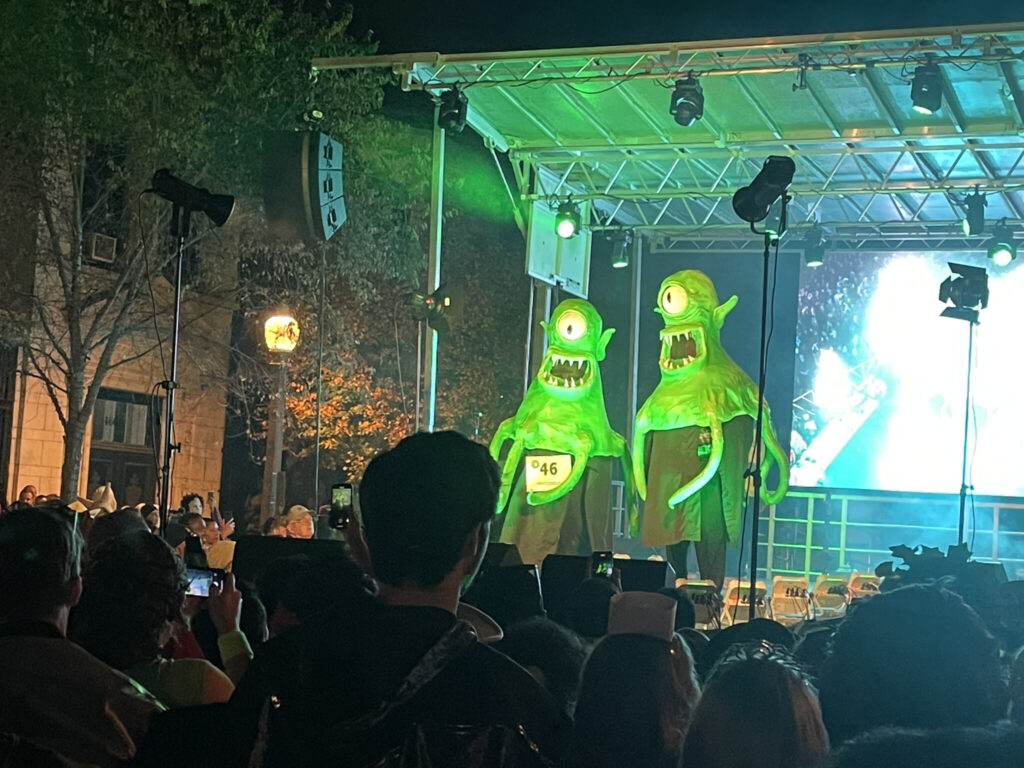 The Simpsons Kang & Kudos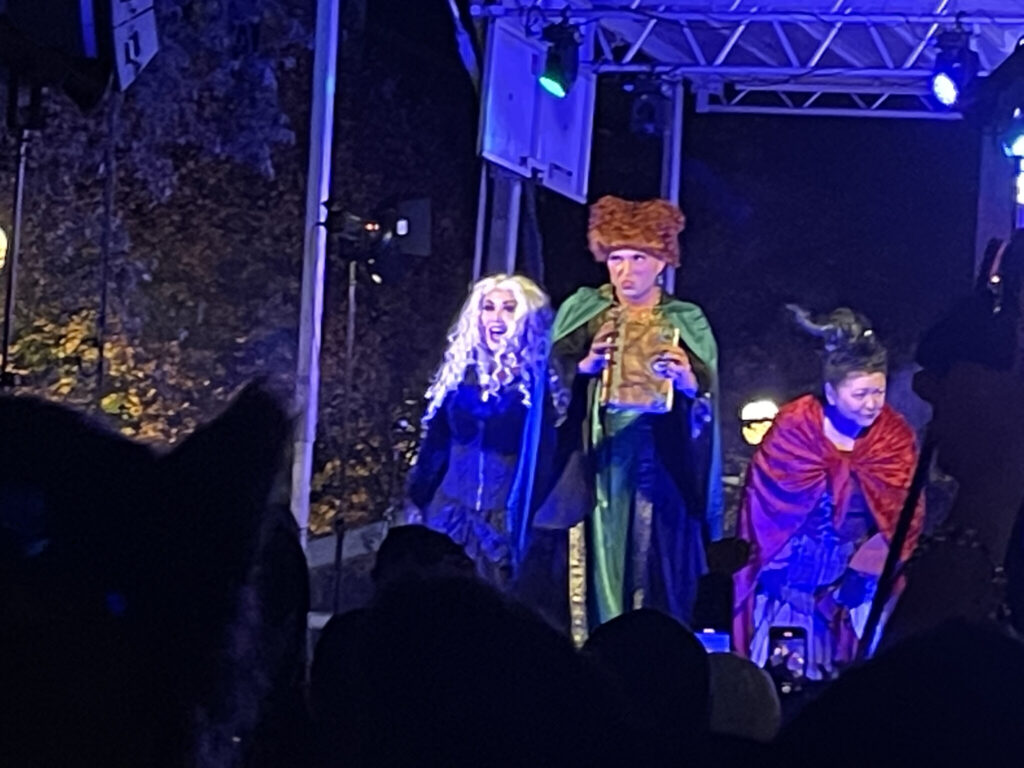 The Sanderson Sisters from Hocus Pocus
…and The Rolling Stones!
Next Up: Halloween 2022: The Scene