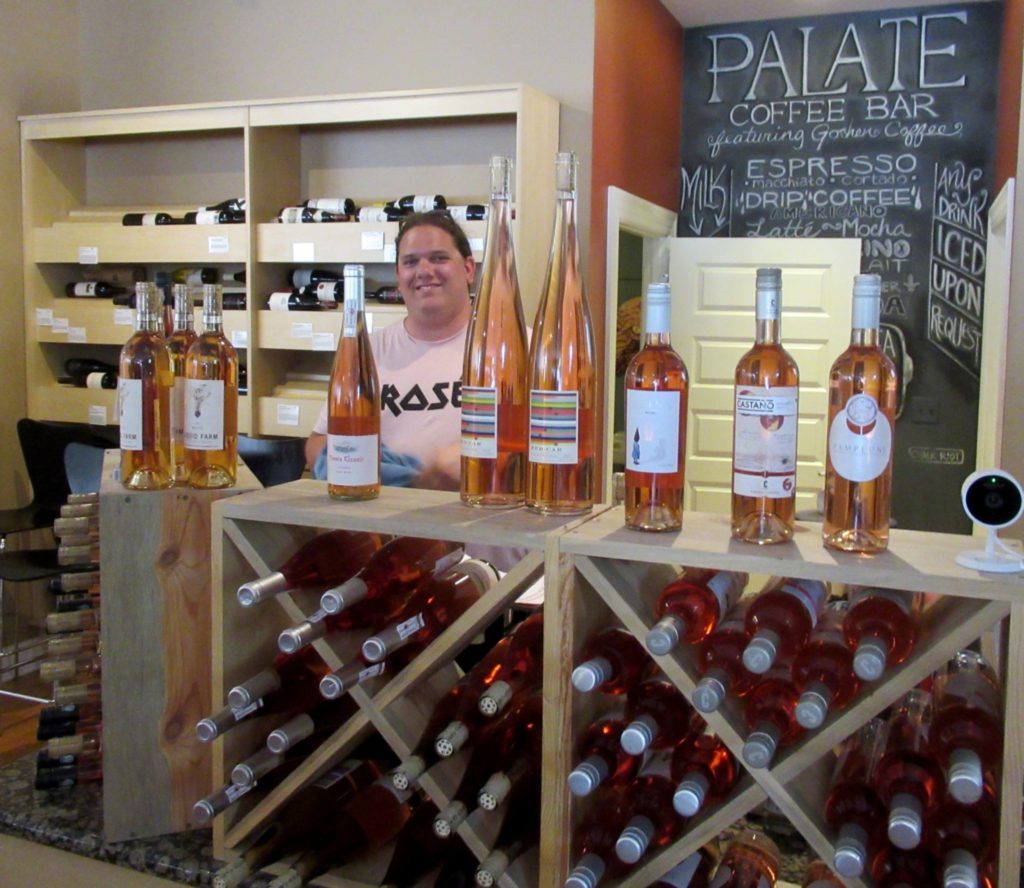 It was all about the color pink Saturday afternoon at The Vino Gallery's 7th Annual Rosé Day, including the attire worn by proprietor Alex Head, above, his staff, some of the patrons, and members of Tom Solo and Friends band.
The event started at 5 p.m. and quickly filled up with Vino's fans eager to sample a large selection of the shop's favorite rosés. Alex Head estimates that at least 150 people stopped by throughout the evening.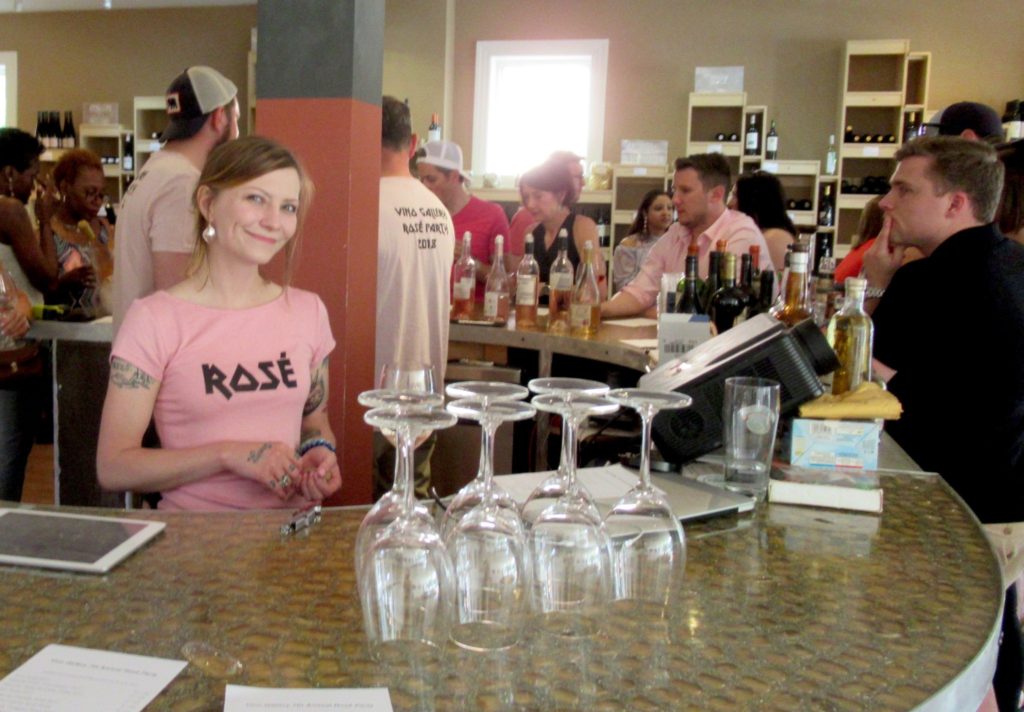 The newest Vino Gallery employee, Aerin Soroka, is photographed above.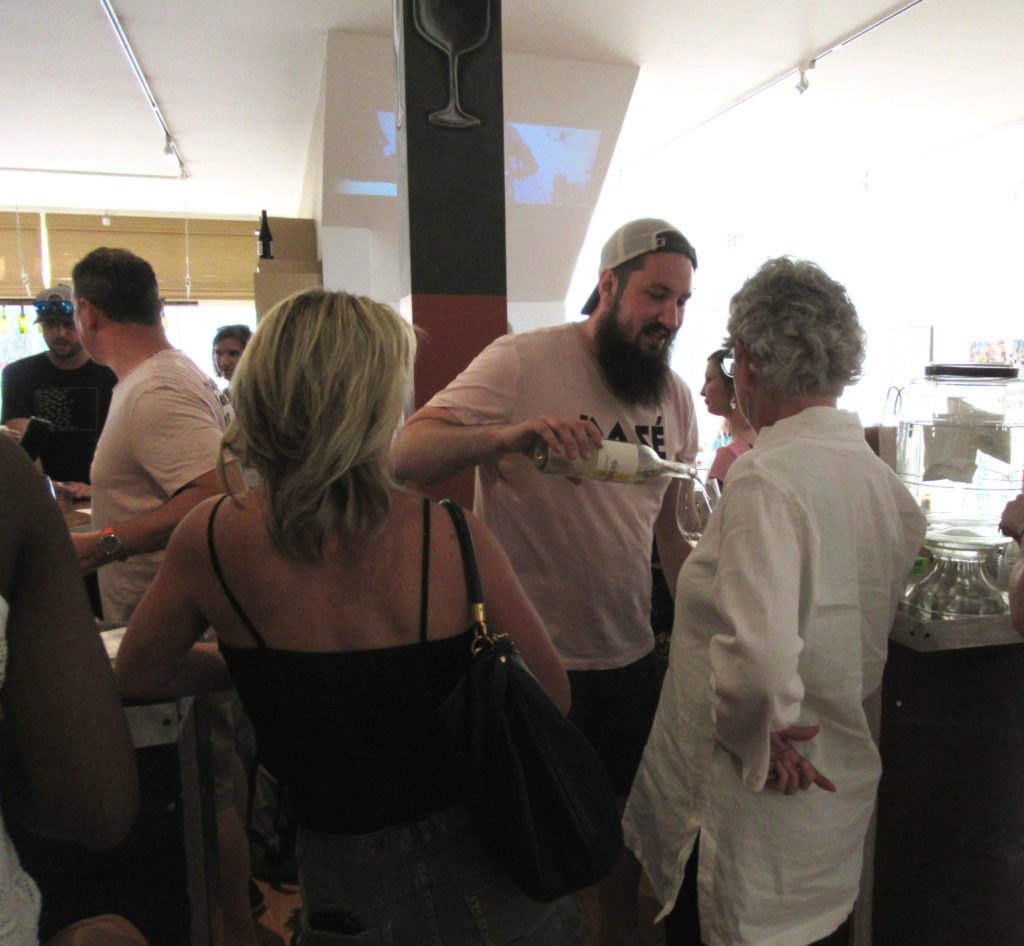 The Vino Gallery's Simon McCarthy, above, clearly relishing the festive vibe.
The outside patio filled up quickly as did new seating areas, above, which were recently added to the gallery side of the shop.
The scene on the patio as the band, Tom Solo and Friends, sets up to entertain for the evening. Note the hot pink trombone.
The Vino Gallery, 4701 McPherson Ave., is one of many neighborhood businesses participating in this Saturday's Rosé Day benefit in the Central West End.