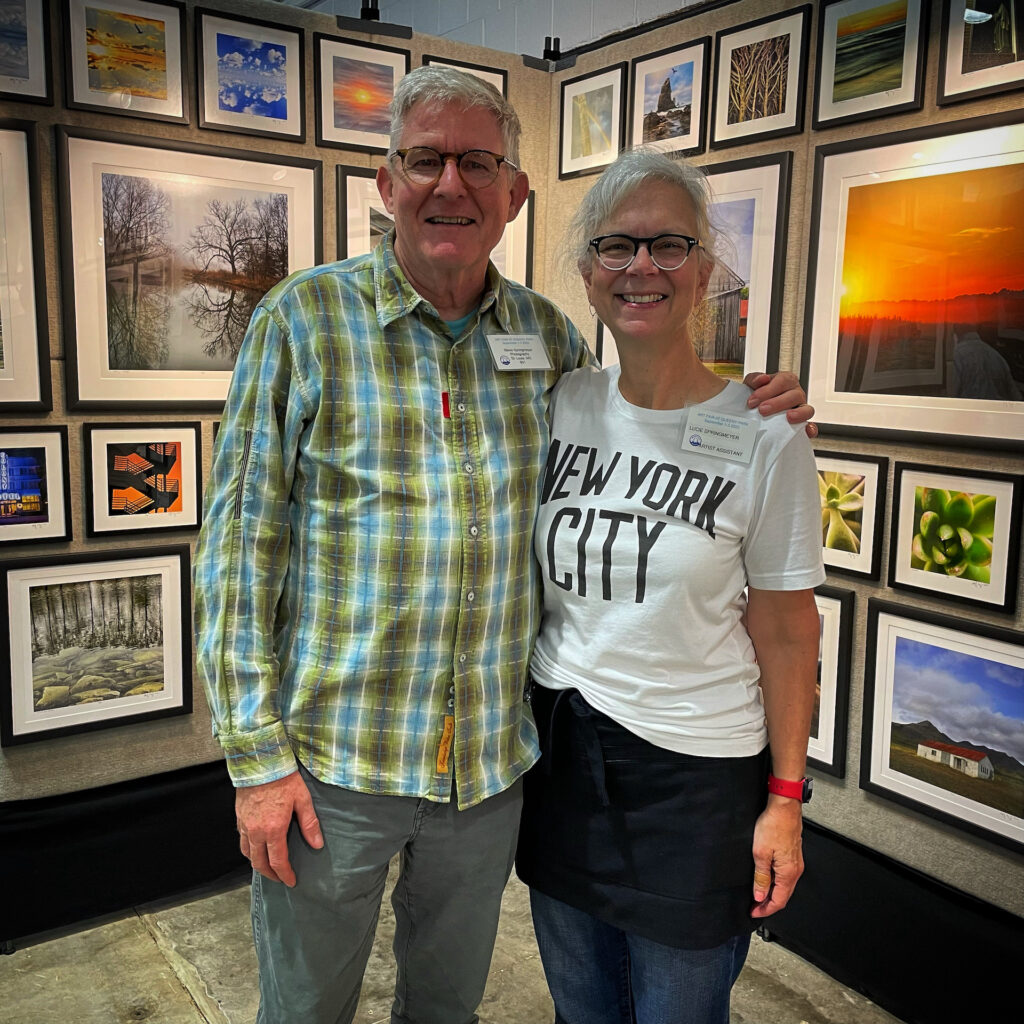 According to Steve and Lucie Springmeyers' GPS device, they live 553 steps from Schlafly Library where 12 of Steve's photographs are now on view in the Gallery until September 30. When deciding which of his many images to exhibit, he and Lucie chose a group that were all taken within a 5-mile radius of the library at 225 N. Euclid. That boundary became the title of this exhibition.
Springmeyer, who has taken photographs all over the world, explains in his artist statement that the goal of 5-mile radius is "to highlight that no matter where we are, there are interesting things to appreciate all around us."
The couple launched SpringArt Photo in 2021 as their answer to the question of what to do after retirement. Steve was a founder of an award-winning graphic design firm, and as a side gig, a stand-up comedy performer, opening for the Beach Boys at the Fox Theater in 1987. Lucie, who describes herself as "chief promoter" of the new endeavor, spent her career fundraising for local organizations such as The Muny, Forest Park Forever, St. Louis University, and the Saint Louis Symphony Orchestra.
Since starting their new venture, they have participated in many art fairs and other events across the region. (The photo above was taken at the 2023 Queeny Art Fair where SpringArt Photo earned 1st Place, Award of Excellence in the Two-Dimensional Art Category.)
Among the 12 photographs on display at Schlafly Library are the following: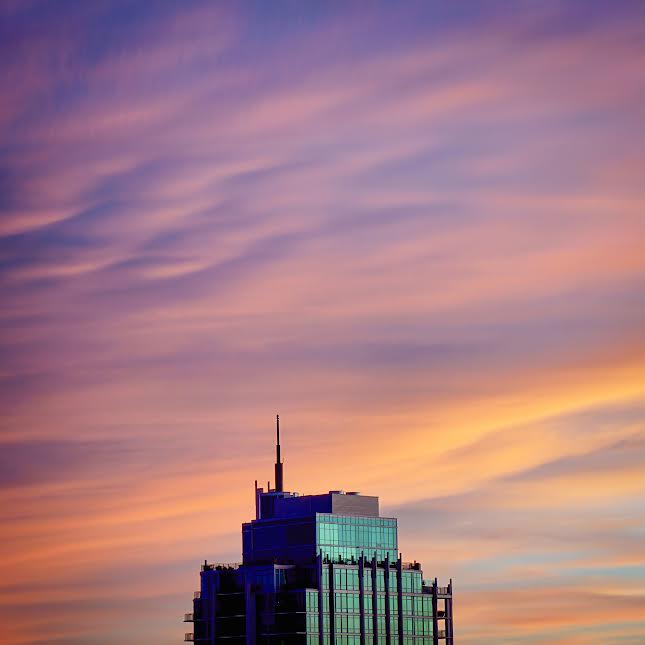 wayne industries (2017) 1195 ft from Schlafly Library – Park East Tower.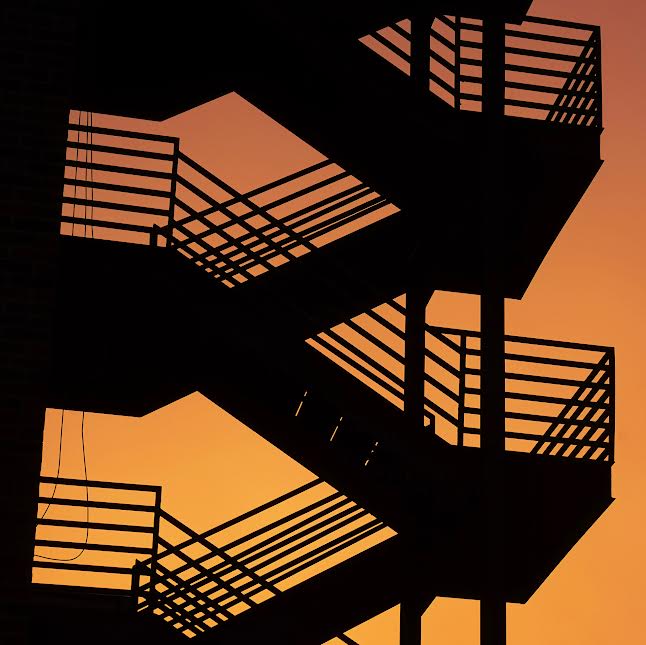 steps (2020) 835 ft from Schlafly Library – 4500 block of Lindell Blvd
sticks and stones (2021) .48 miles from Schlafly Library – Round Lake, Forest Park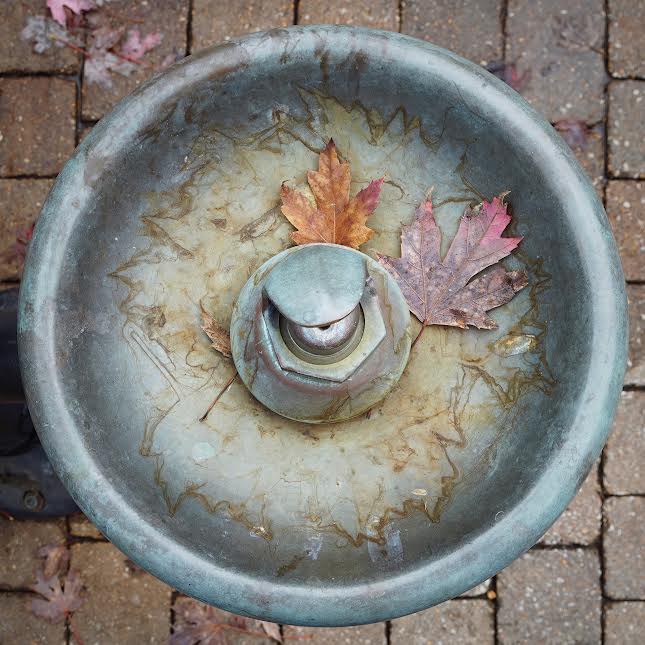 thirsty 'til spring (2018) 2236 ft from Schlafly Library – Samuel Kennedy Park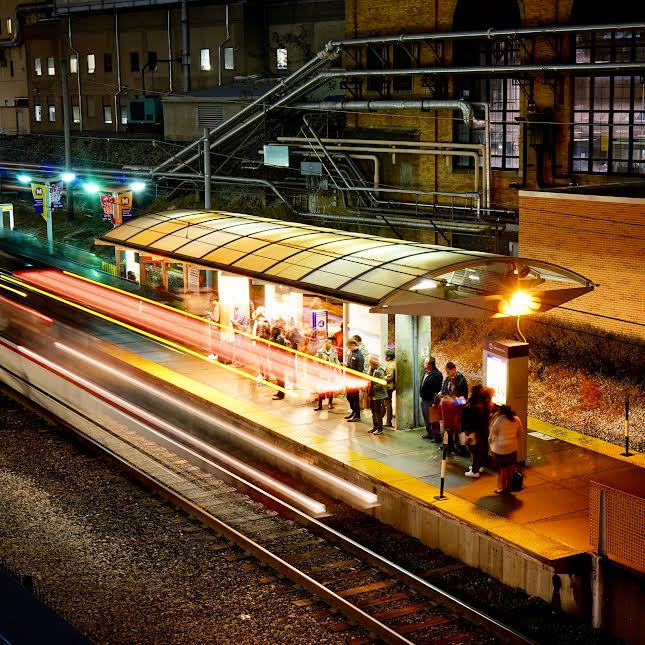 coming (2018) .55 miles from Schlafly Library – CWE Metro Station
Springmeyer uses a variety of digital cameras in his work.  His images are archivally printed in his favored classic square format. The photographs are available framed and ready-to-hang in signed, numbered, limited editions. For more information, visit the SpringArt Photo website.
The St. Louis region is so fortunate to have such a vibrant community of artists including the Springmeyers, who are just two among many who live and work in the CWE. Be sure to stop by Schlafly Library before September 30 to view 5-mile radius. The library is open Mon. thru Thurs. 9 a.m. to 8 p.m., Fri. & Sat. 9 a.m. to 5 p.m. and Sun. 1 to 5 p.m.