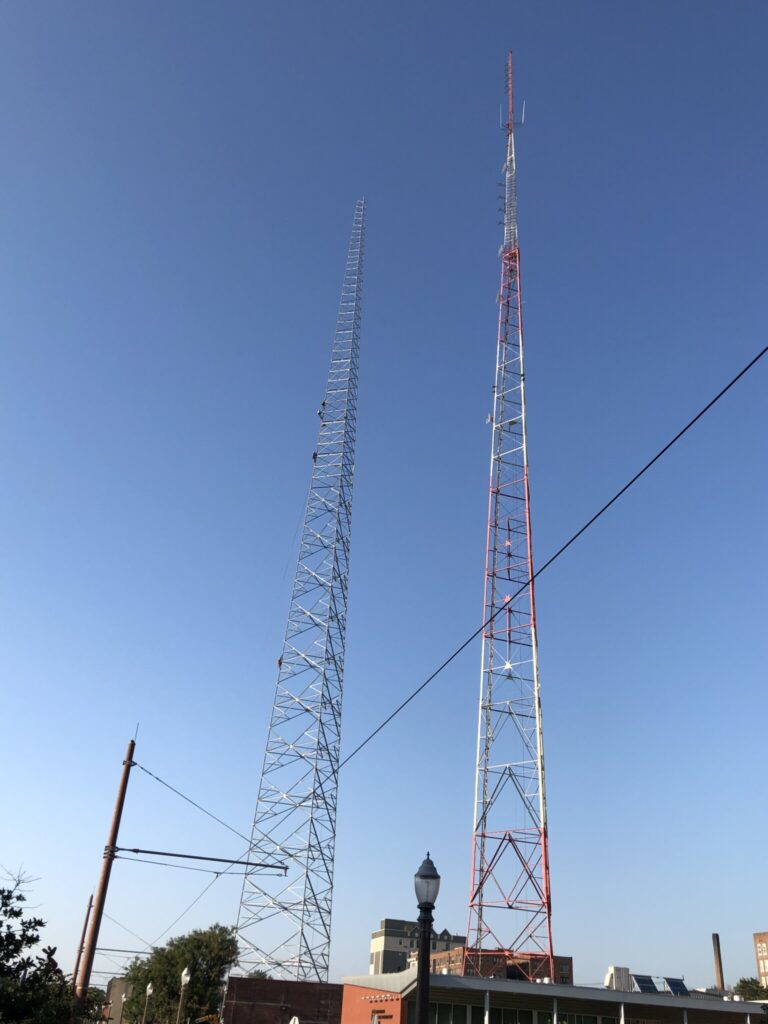 Despite what was a very hot Sunday afternoon, workmen were spotted high above Crossroads College Preparatory School at 500 DeBaliviere working on the installation of an impressive new radio transmission tower. An older 550′ tall tower, above right, installed in the 1930's, did not meet current structural code standards and is being replaced.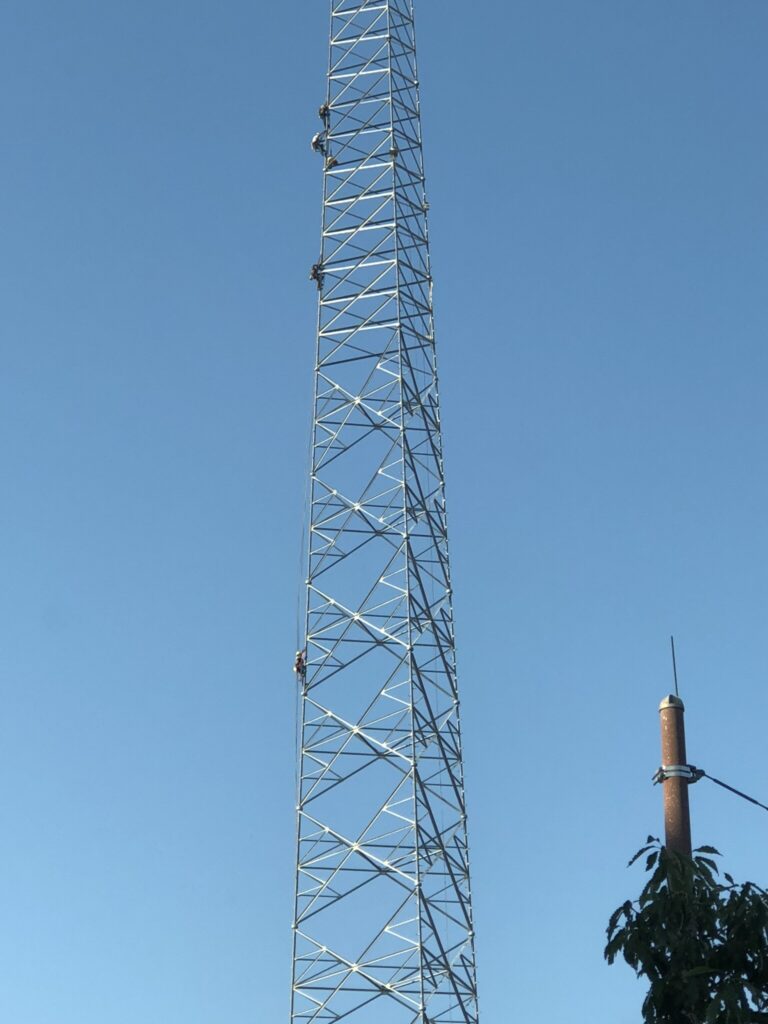 In the April-May 2023 issue of The Times of Skinker DeBaliiviere, Richard Bose reported that "Minneapolis-based Hubbard Radio LLC (no relation to the Hubbard family of St. Louis) filed a $2.3M building permit application for a 550-foot tall transmission tower that hosts equipment for four radio stations on January 23rd. They plan to build a new tower closer to DeBaliviere while the old one remains in service until such time that equipment can be moved over to the new one and the old one demolished."
Hubbard stations in the St. Louis area include Country WIL (92.3 FM), Classic Rock KSHE (94.7 FM), Sports WXOS (101.1 FM), Alternative Rock KPNT (105.7 FM), and Adult Contemporary WARH (106.5 FM).
The site adjacent to Crossroads College Prep is in the CWE's Historic District where antennas are forbidden. More on how that issue was resolved by the Cultural Resources Office can be found in the same article.