It's full speed ahead for the adaptive reuse of the former Reliance Automotive building at McPherson & Kingshighway, according to Pier Property Group's Michael Hamburg.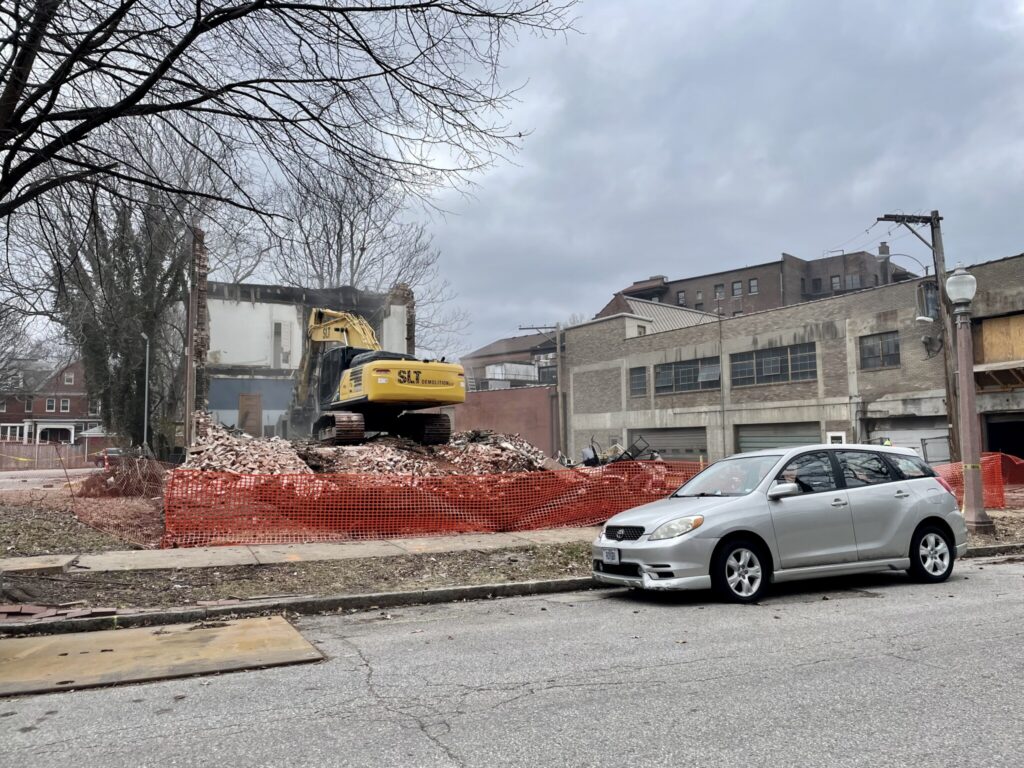 As the house just east of the Reliance Automotive property was being demolished in early February, I reached out to Hamburg to get an update on when construction would start on The Flats at Forest Park, a 5-story 118-unit apartment building on top of the existing two-story structure. Reliance Automotive closed in 2017.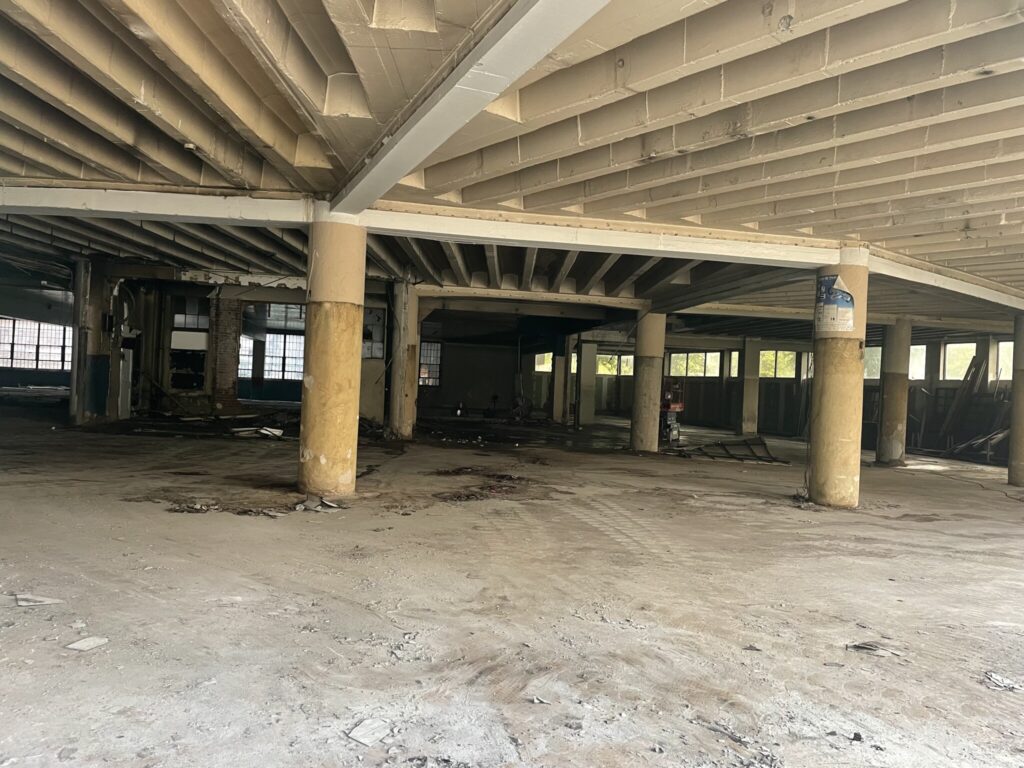 Hamburg replied: "We've completed interior demolition and abatement of the 490 N. Kingshighway building (Reliance Automotive), above, and just demolished the single family home. I anticipate being under construction on the new project in June."
The existing building will provide 127 parking spaces for the 118 apartments to be constructed above.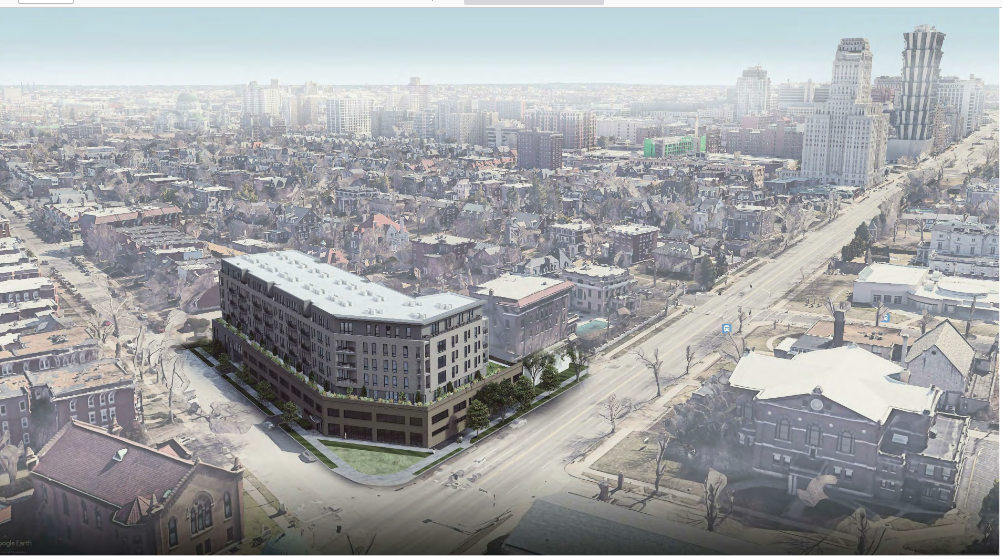 Hamburg continued, "We are looking at an 18-month construction window, so if all goes according to plan, The Flats at Forest Park will be completed in late 2024."
The Engineers' Club, 4339-59 Lindell Blvd.: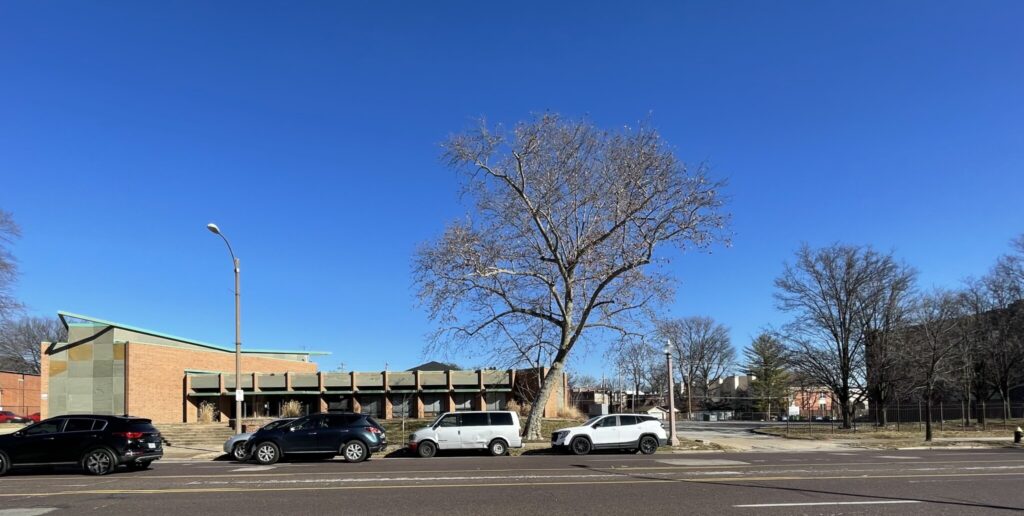 Second time's a charm for Lux Living's plans to develop the Engineers' Club site on Lindell Blvd. between Taylor and Boyle. The developer's first attempt called for partial demolition of the original Mid-Century Modern structure.  Despite lengthy negotiations, that proposal was not endorsed by the Central West End Association's Planning & Development Committee, which makes recommendations to the City's Cultural Resources Office and Preservation Board. Cultural Resources' subsequent denial of Lux's application was sustained on appeal to the Preservation Board.
In a second attempt to gain approval of its plans, Lux Living succeeded in incorporating the historic building into the revised design for a 6-story 200-unit apartment building. Following a second round of design refinements, the CWEA's Planning & Development Committee gave its recommendation of conditional support for the project. The Cultural Resources Office then recommended that the Preservation Board grant preliminary approval to the revised design subject to the P&D Committee's recommendations, with the standard condition that final details, plans and exterior materials be subject to review and approval by the Cultural Resources Office staff.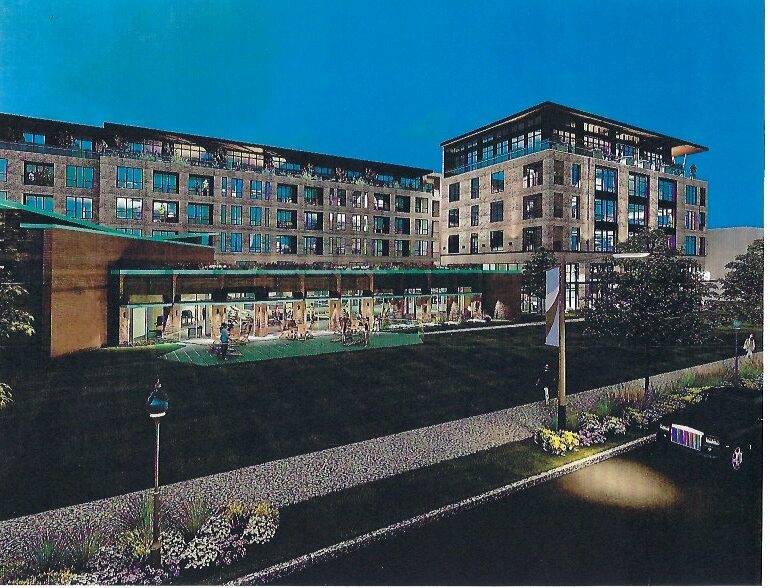 Plans show apartments to the east and north which would be connected by the historic Engineeers' Club building, which will be preserved intact and adapted on the interior to accommodate amenities for residents. There is no word as to when this project will get underway.
In the Delmar Maker District: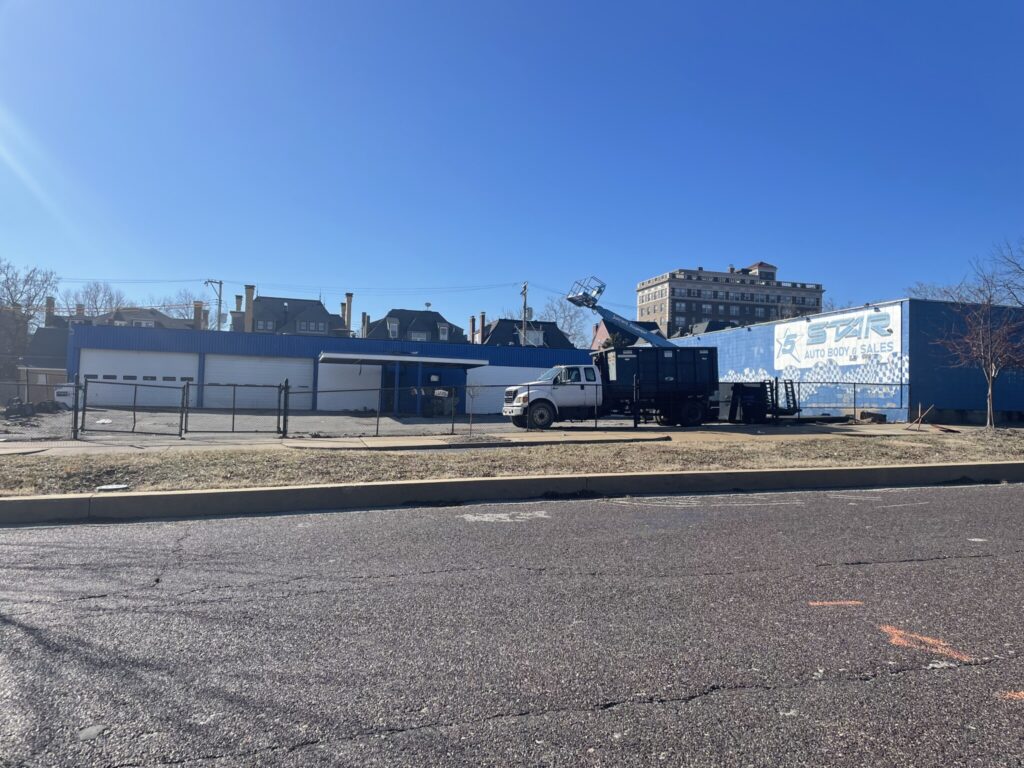 Third Degree Glass Factory's Doug Auer, along with Renaissance Development Associates' Jassen Johnson, have teamed up to transform a former storage facility at 5232 Delmar, above, into an event and dining space they're calling Delmar Locale. The property is a short distance east of Union in the Delmar Maker District.  Auer was headed to City Hall today to apply for a building permit and anticipates construction to begin in May.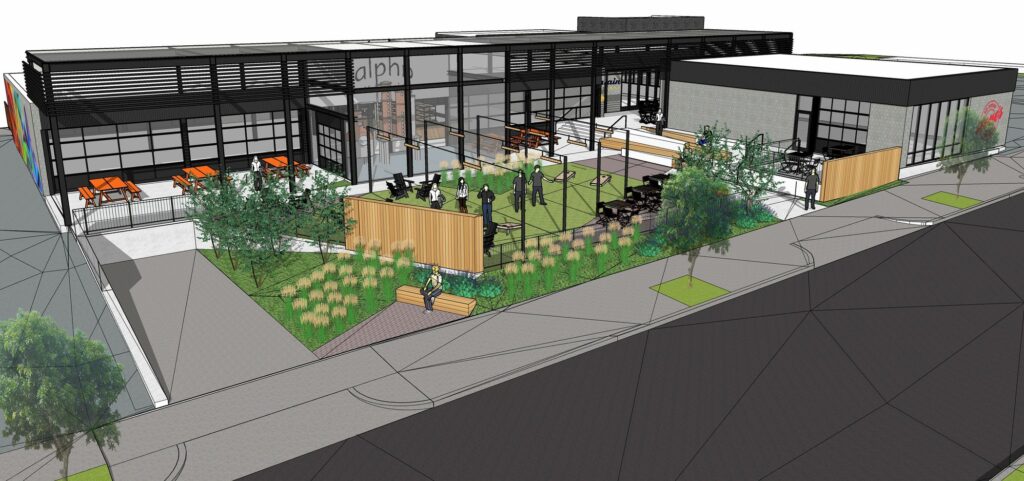 According to a recent press release: "The project, which features a shared beer garden and outdoor space, will offer food from Steve's Hot Dogs, ice cream sundaes, cocktails & boozy ice cream martinis from a Fountain on Locust spinoff known as 'The Fountain off Locust,' and spirits and beer from Alpha Brewing Company. The complex will also feature a new event space and an extension of Third Degree Glass Factory."
"As part of the Delmar Maker District, Maker's Locale will showcase 'creation.' Each space will allow visitors to watch the creation process of their favorite foods and spirits," said Auer, Co-Founder of Third Degree Glass Factory, one of the driving forces behind the new district on Delmar, which also includes Craft Alliance, MADE Makerspace, The Magic House at MADE, Brew Tulum Specialty Coffee Experience, and another restaurant space slated to open summer of 2023."
"The development will feature an 8,000 square foot patio and beer garden shared by all tenants, and will have a regular lineup of events and live music throughout the year."
"We're thankful to have been sought out for this project," said Danni Eickenhorst, co-owner of Steve's Hot Dogs and owner of The Fountain on Locust, "This is not only an amazing opportunity for both of our concepts to expand, but it's also a great way to put the history of St. Louis on display. Both ice cream and hot dogs have shared history rooted in the St. Louis World's Fair, held just blocks from the Makers Locale in Forest Park."
"Alpha Brewing Company will be situated in the core of Makers Locale with a 2,500 square foot distillery and tasting room where patrons can watch the distillation process and taste the results. The distillery will offer a brown spirit line with bourbon and rye whiskey, as well as a line of vodka called Squoosh that will come in six flavors: cranberry, peach, grapefruit, lemon, lime and blood orange. And of course, a wide selection of Alpha's brews will be on tap at the bar as well as St. Louis Style thin crust pizza made to order."
"Since 2002, Third Degree has been at the heart of the emerging Delmar Maker District. Fittingly, they will now have a home in the new Makers Locale – with 2,300 square foot event space. The new space at Makers Locale provides a smaller, more intimate offering for those wishing to host rehearsal dinners, baby showers, corporate events, and more. In keeping with the MAKER theme of the District, this space will highlight pieces of artisan-crafted glass created next door at Third Degree Glass Factory's main facility."
Visit https://www.delmarmakerdistrict.org/in-motion for updates and more information.
Next up: A visit to Black Mountain Wine House and Quarrelsome Coffee.