The 18th Annual Holiday on the Plaza festivities and the first of 3 Window Walk events occurred last Saturday, December 3. An initial concern that turnout might be light, due to an overnight drop in temperature, evaporated as a steady stream of neighbors and visitors filled the sidewalks throughout the afternoon.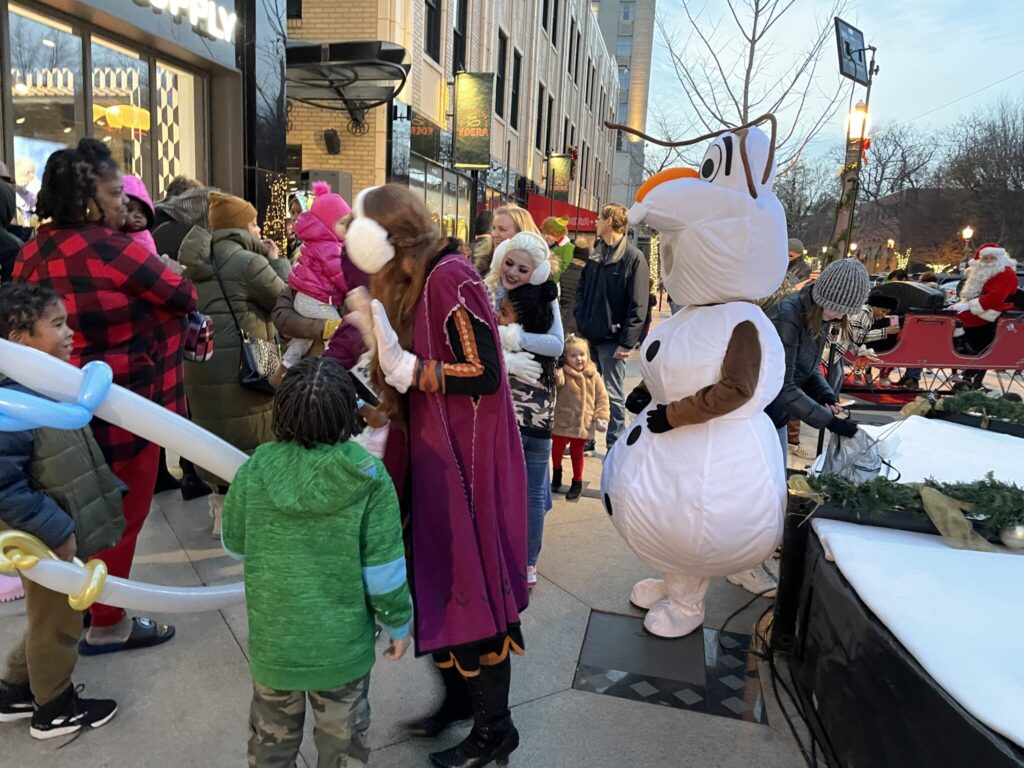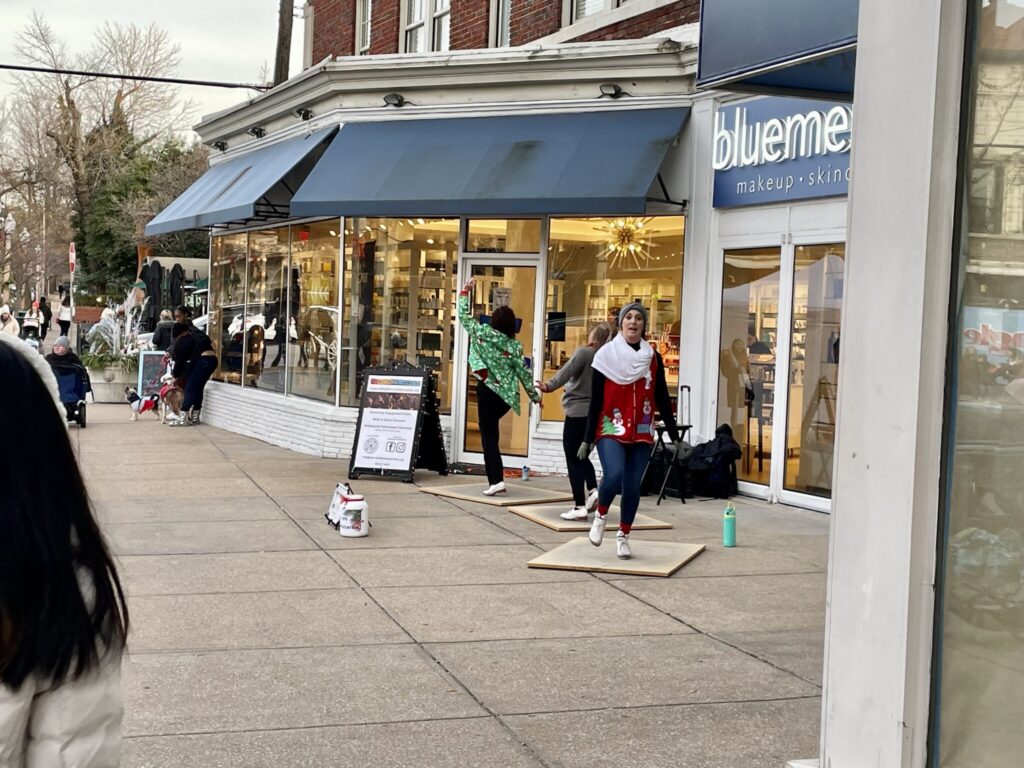 Performers from Mostly Tap danced to Jingle Bell Rock at the corner of Maryland and Euclid.
The fun continued at a Santa's Workshop zone, which was moved indoors because of the chilly weather. Students from Paul Mitchell The School created festive holiday braids and buns, face painters worked their magic on tiny faces, and craft tables including cookie decorating opportunities engaged many eager participants .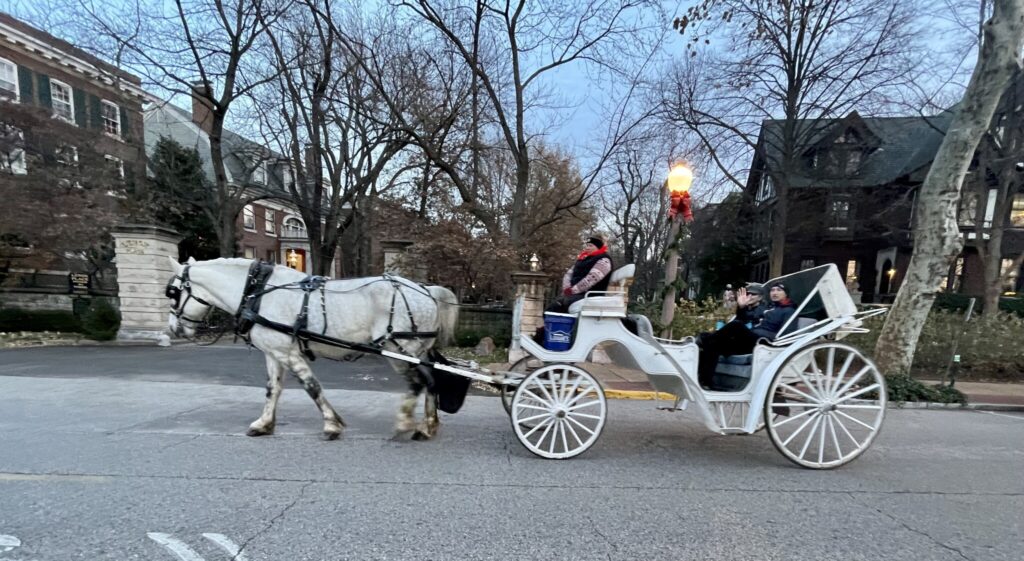 Horse-drawn carriages traveled along Euclid from Maryland to McPherson.
Shop and restaurant windows drew the attention of passersby with their elaborate displays. One huge draw was the corner window at Maryland and York with a train traversing a winter wonderland. (This will be the subject of a future post.)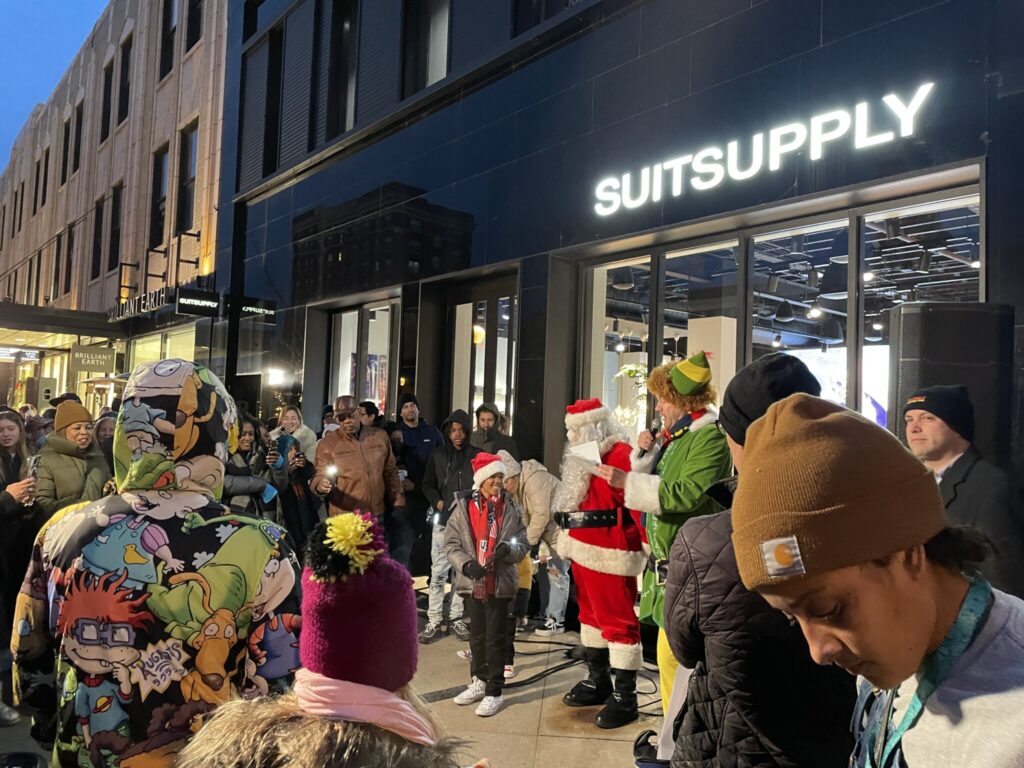 Jeremy Corray, as Buddy the Elf (in green), was the emcee for the feature event of the afternoon, the annual Tree Lighting ceremony on Maryland Plaza. He was joined by Santa Claus and 28th Ward Alderman Mike Gras, who welcomed the crowd to the Central West End.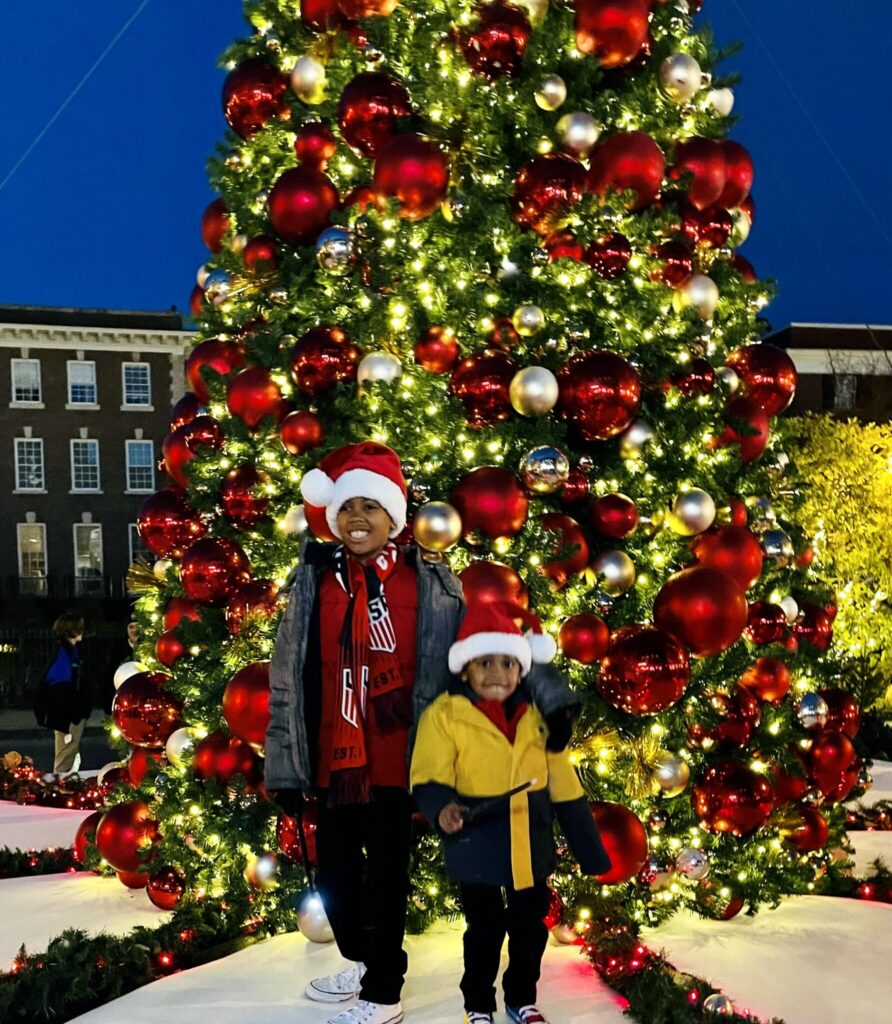 Eight-year-old Jayden Stewart and his 3-year-old brother Dash Phillips were thrilled to be called upon to magically light the tree.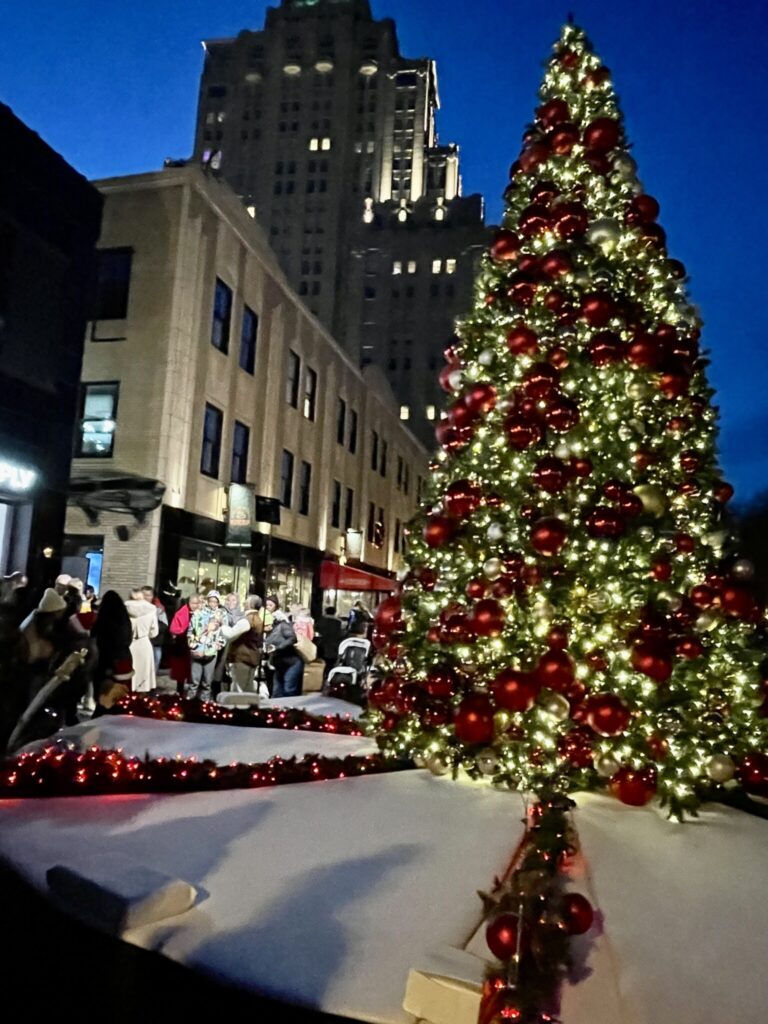 In spite of the cold, everyone seemed to have a wonderful time. I heard one young mother say to her friends as they pushed their babies' strollers home, "Wasn't that fun? What a great event." Yes it was, thanks to the efforts of Maryland Plaza's Frances Thompson and her crew, the Koplar family, and Kate Haher, executive director of the  CWE North Commmunity Improvement District.
The  CWE Window Walk continues Saturday December 10 and 17.