Q Boutique at the World Chess Hall of Fame carries a wide variety of unusual chess sets at many different price points.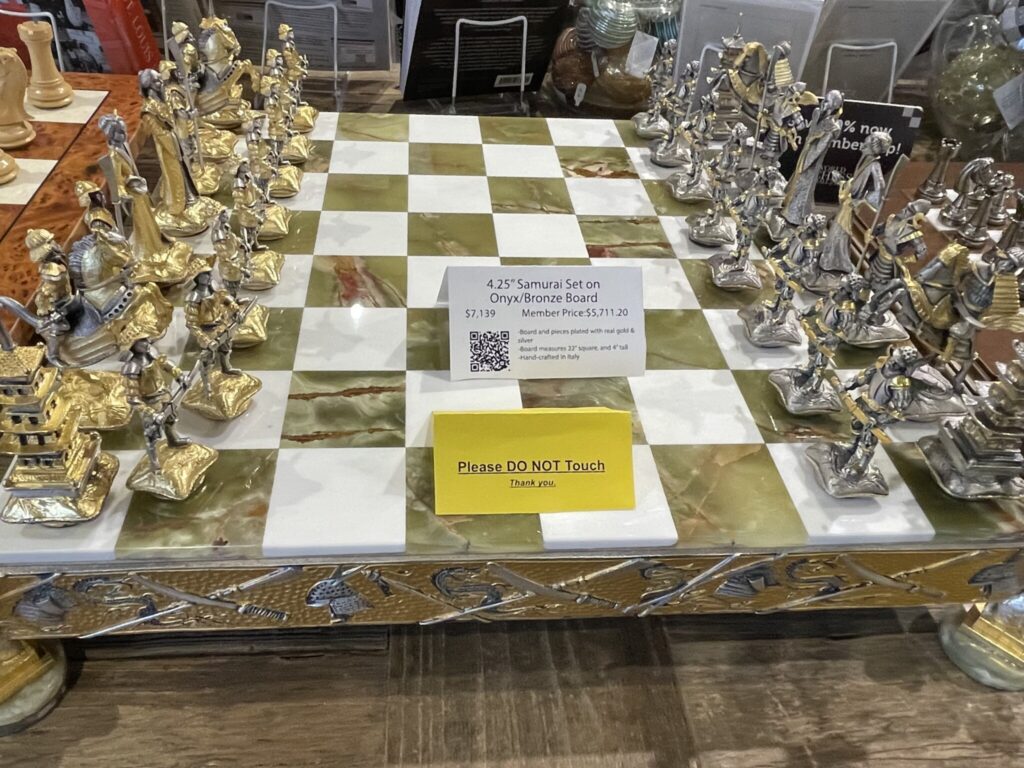 The latest addition to Q Boutique's inventory is also the most expensive. Hand-crafted in Italy, the Samurai Set on Onyx/Bronze Board (22″ square) is $7,139, Member price is $5,711.20.  The board and chess pieces are plated in real gold & silver.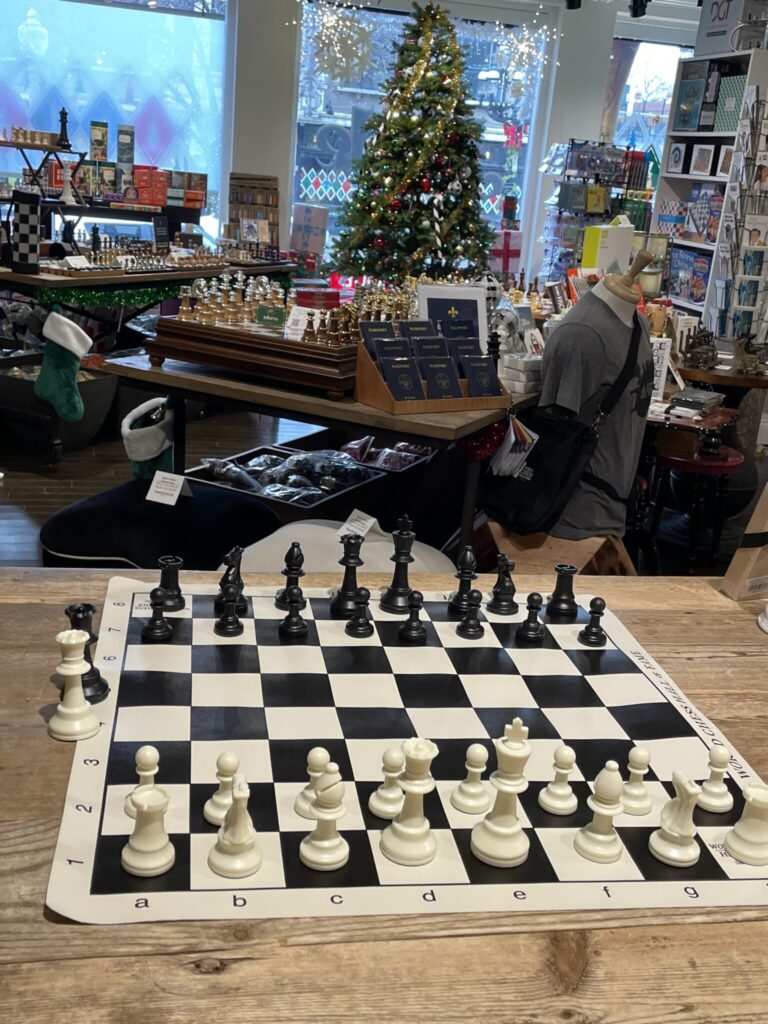 At the other end of the spectrum, the least expensive set is made of vinyl and rolls up for easy storage, $25.

The shop inside World Chess Hall of Fame carries many items that are not related to chess at all, including several stocking stuffer ideas such as First Aid Kits, Tech Kits, and Gentleman's Beard Kits, $9. Clean and Sober Soap Sheets are $11.

Whiskey River Soaps come in a variety of humorous titles and descriptions, $14.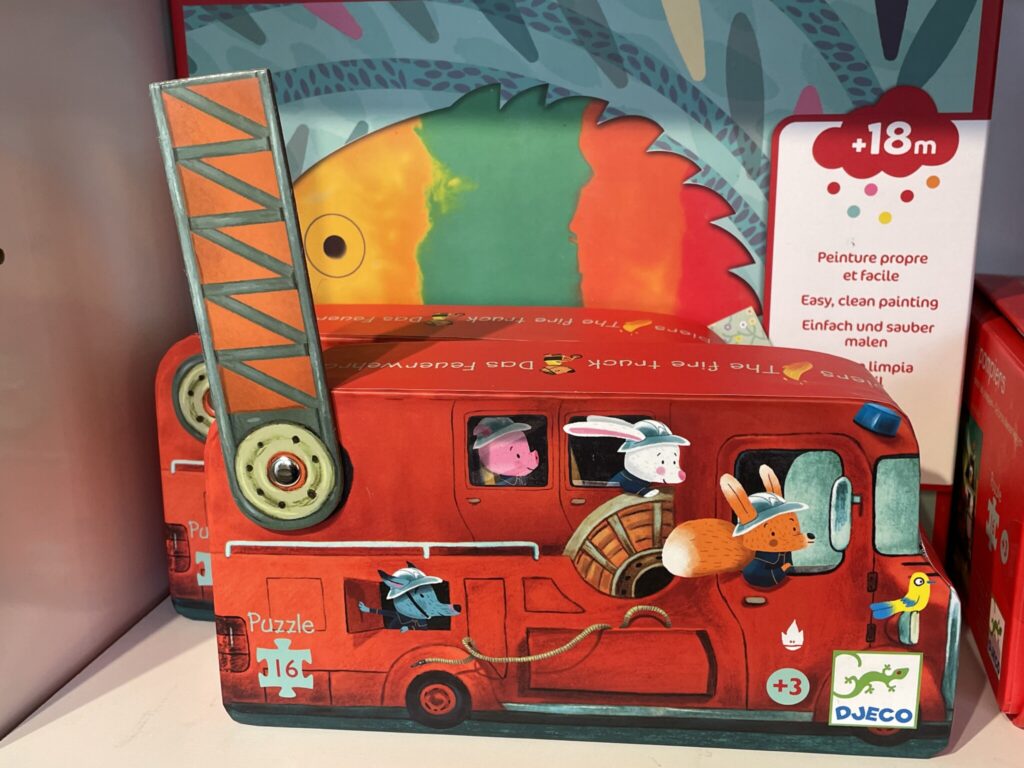 A large selection of kids' gifts fills a corner of the shop. This charming 16-piece Firetruck puzzle for ages 3 & up, $13, caught my eye.
Q Boutique at World Chess Hall of Fame, 4652 Maryland, (314) 367-9243, Thurs. & Fri. 10 to 8 p.m. Xmas Eve, 10 to 5 (hours might differ).
At Straub's:
Straub's, 302 N. Kingshighway, (314) 361-6646, Thurs. – Fri. 7 a.m. to 10 p.m. , Hours may differ on Xmas Eve.
As the winter storm approaches, keep in mind that Batteries Plus has a selection of Battery Backup Power Supply options.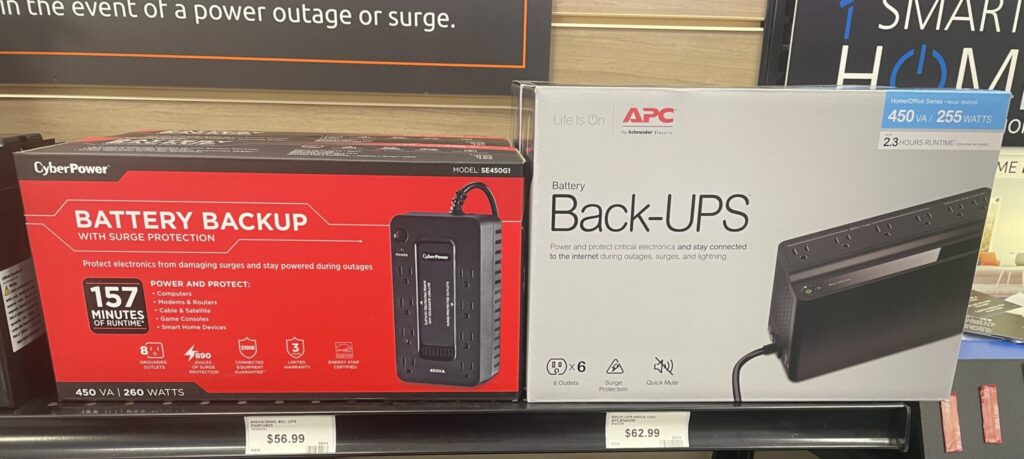 Battery Backups can back up your modem, laptop, cell phone, and smart TV in case of a power outage. They will NOT charge your electric vehicle. Keep them plugged in, and if the power goes out the battery will keep your devices charged, in the case of the Cyber Power model, left, for 157 mins.  The greater the wattage of the back-up device, the more time you'll have.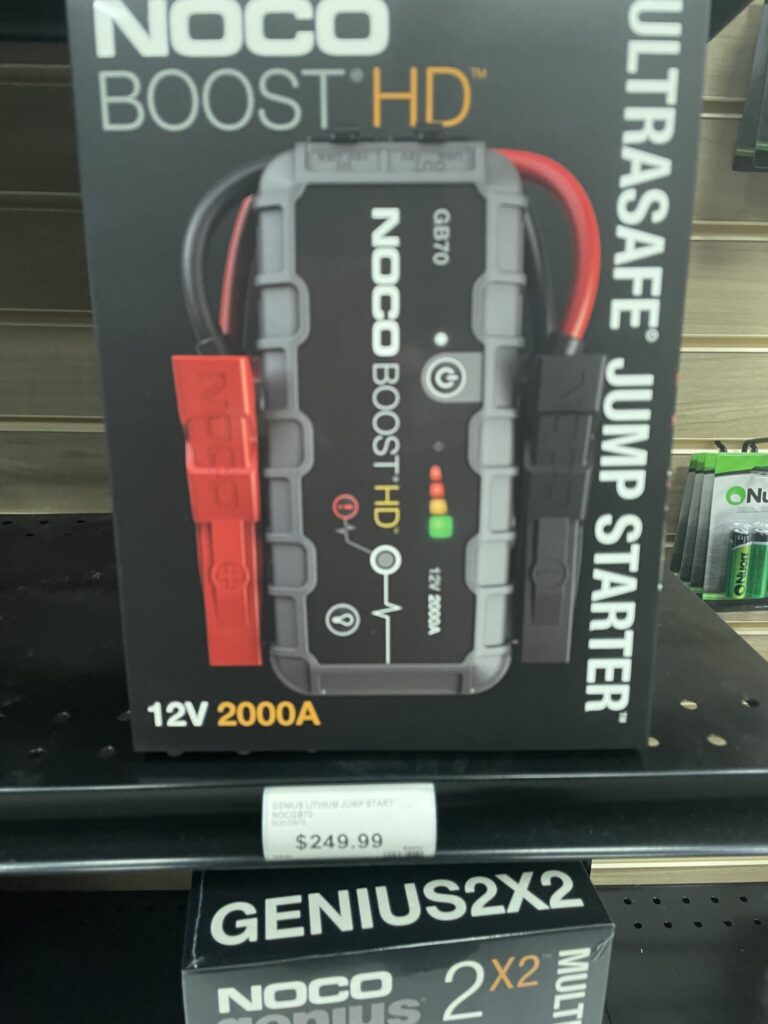 With this NOCO Boost Jump Starter handy, $249, you won't need AAA (or a set of cables and a friend's car).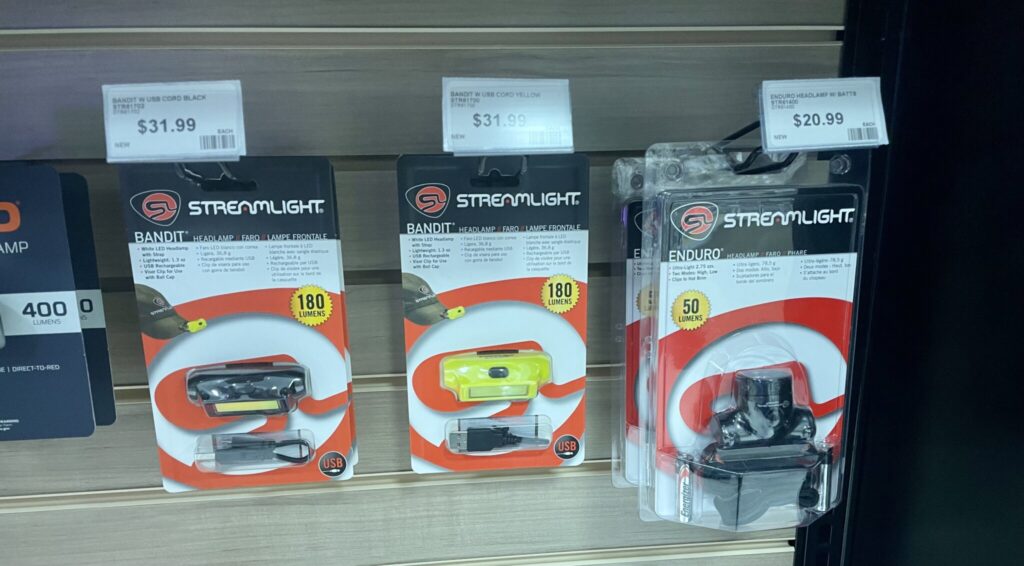 Headlamps seem like a smart gift for just about anyone. I've seen people running in the dark with headlamps, and it's easier than carrying a flashlight if the power goes out, $20.99 to 31.99. By the way, some of the flashlights at Batteries Plus have usb ports to charge your phone. Imagine that!
Batteries Plus, 4493 Forest Park Ave. at Taylor, (314) 499-9069, Thurs. Fri. 8 to 7, Sat. 9 to 7.