After several months of inactivity following the devastating  June 24 fire that engulfed the historic building on the northeast corner of Euclid & McPherson, the sight of workmen filling up multiple dumpsters positioned along McPherson is a welcome sign.
I ran into Pete Rothschild and associates Peggy Sheffold and Scott Sturdevant near the site on Monday, September 12, the day demolition began, and later followed up with Sturdevant with some questions about the cause of the fire and the timetable for restoration of the building.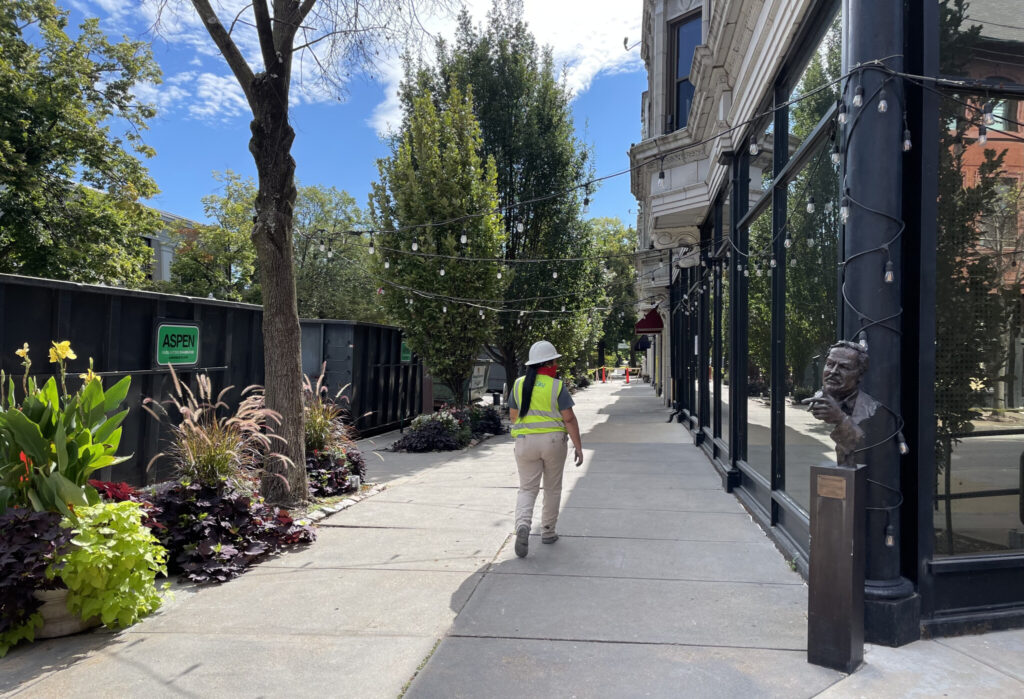 Here are Sturdevant's answers: "The cause of the fire is still under investigation.  The team of professionals that do this for a living, and there are many working on the Euclid East fire, say this is common and it may be months, or even a year and possibly never, before a final report is available to us.  Arson is not the cause, based on the information we have or the evidence that the investigation turned up.  I think everyone in the neighborhood can put the arson concern to bed – I know we have."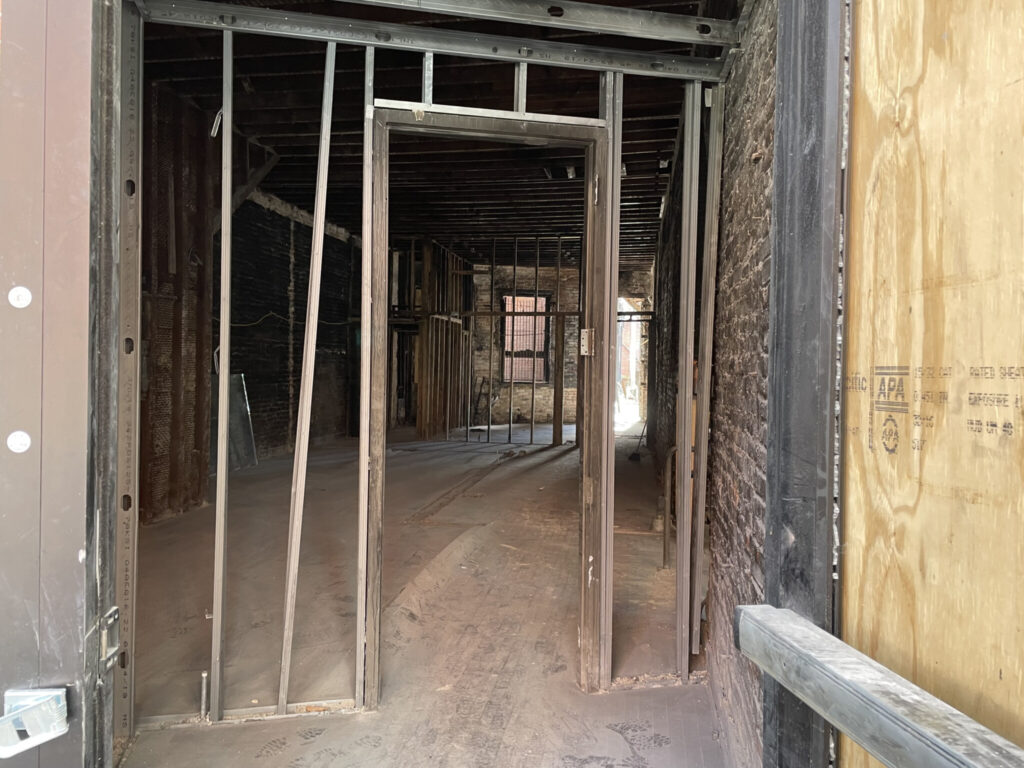 Sturdevant continued: "Demo is underway and should be finished in early October. (The photo shows the interior of Salt & Smoke.) We're sorry about the dumpsters on McPherson – The trash company did a dry run in late August and couldn't get them in the back of the building.  There were no other options.  Finally, we've been meeting with architects the last few days and expect to have one selected by the end of next week.  Onward and upward!"
When I inquired about a timeline for completion, suggesting I had heard it might be up to a year, Sturdevant replied: "Oh, we hope much sooner than that!"
We hope so too. There is no way to measure the profound impact the loss of activity on that prominent corner has had on the neighborhood, so it's extremely good news that renovation is underway.