As you have probably heard by now, Erica and Eugene Tsimermans' shop Pass the Past, 4744 McPherson, was one of the businesses devastated when fire swept through the historic building at Euclid and McPherson on June 24. Everything in the shop was destroyed.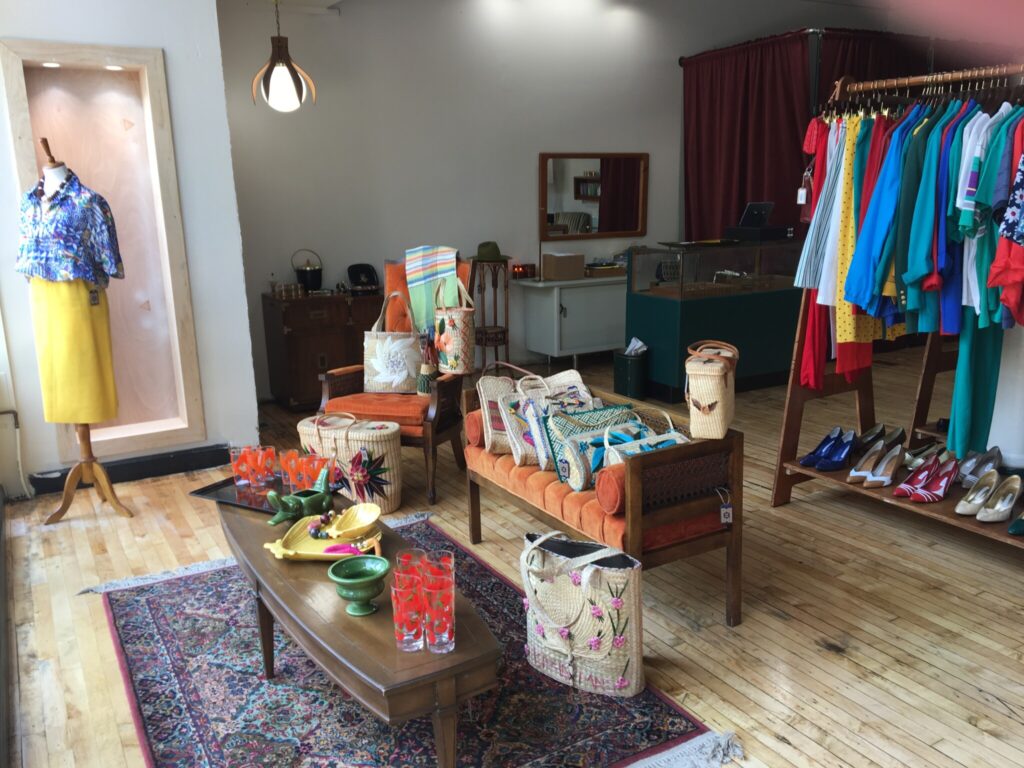 In addition to the storefront (photo above taken shortly after the shop opened in May 2021), the couple has maintained an active Etsy shop which they now need to build up since so much merchandise was lost. "We love the vintage business, and will continue however we can," Erica said.  And building up their inventory is how you might be able to help.
The Tsimermans are looking for vintage women's, men's and children's clothing of any era, as long as they are natural fibers, or a natural-fiber blend. Add to this list, vintage home decor and glassware.
They are open to either buying items or accepting donated items but, with an eye toward resale, will be selective in what they can accept. "We are willing to meet in a neutral location, look at photos via email or text, or we can come to your home as well."
For those who may be contemplating holding an estate sale, the Tsimermans are interested in organizing that for you too. Questions via email or phone are welcome. Contact via email: info@passthepast.com, phone or text: (314) 376-4096.