Main Squeeze Juice Co. opened earlier this week at 310 N. Euclid Avenue, near Warby Parker and Brennan's.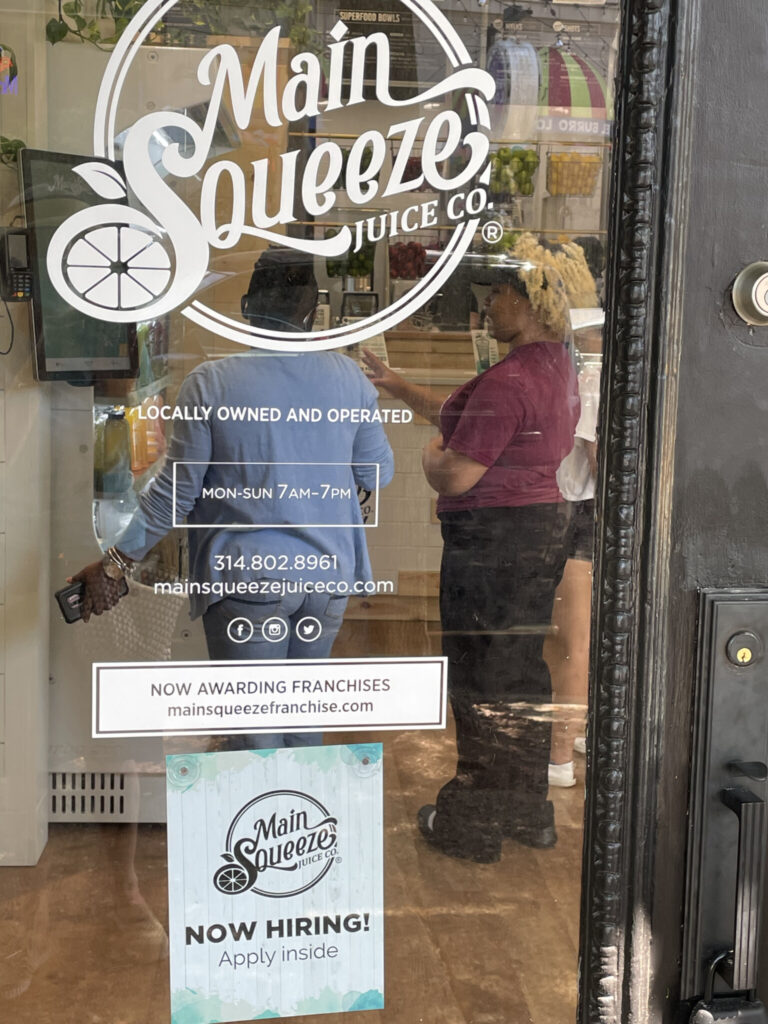 When I stopped in earlier this afternoon, proprietors Maddison (below right) and Alex Kamakas (not photographed) were too busy to pause for an interview, so until that happens let the photos posted here encourage you to stop by—especially with the 50% off smoothies and juices offer posted on the billboard that follows.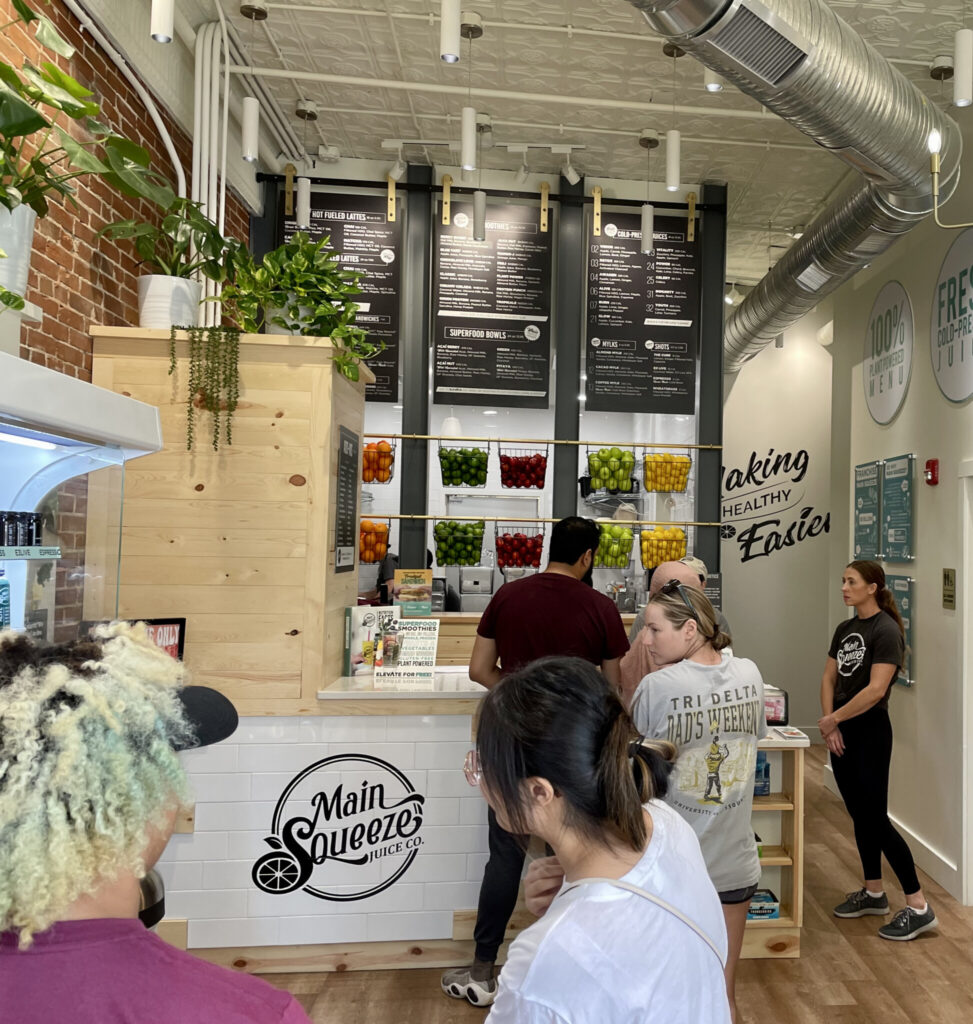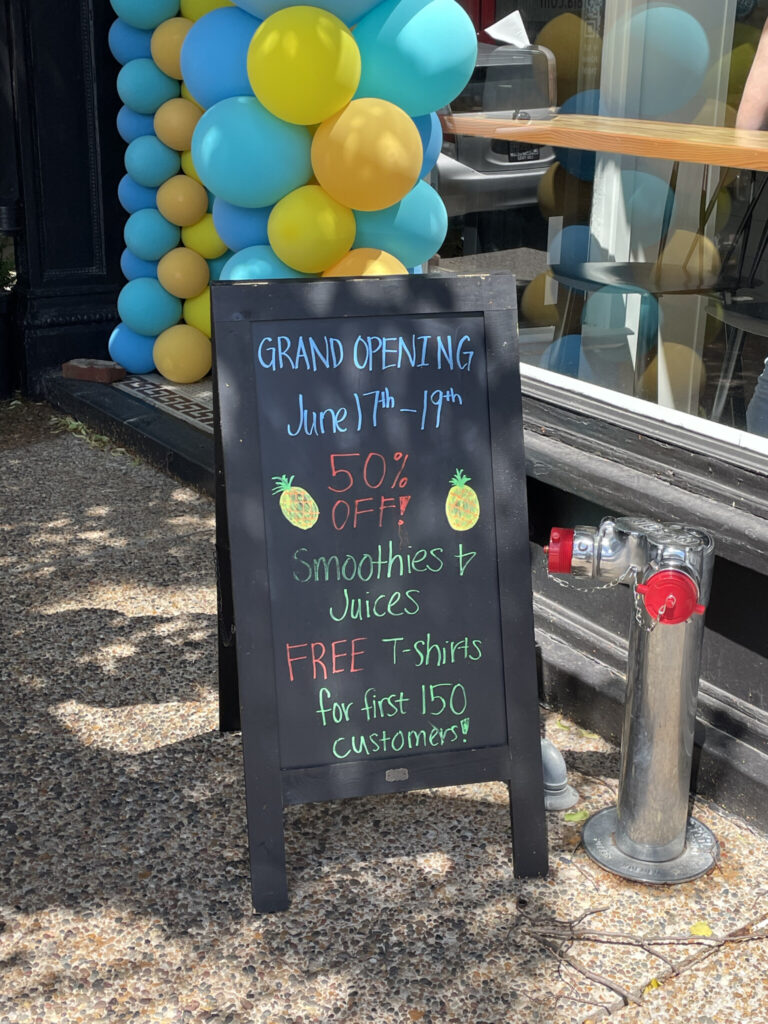 Main Squeeze Juice Co., 310 N. Euclid, Open 7 a.m. to 7 p.m.