Thanks to all of you who dropped books off for the Little Free Libraries that were installed along the Hodiamont Tracks last week. We have more books than Judith Arnold can process right now, so we will have to end the drive. If there is a need in the future I'll let you know.  You all are absolutely the best!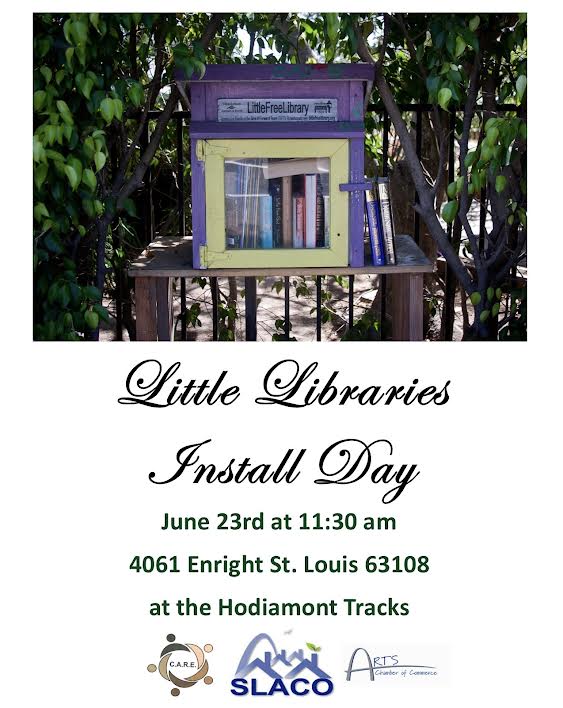 Urban Planner Judith Arnold posted a notice on Facebook that she and a group of volunteers have constructed several Little Libraries which will be installed along the Hodiamont Tracks north of Delmar. The effort is underwritten by the St. Louis Association of Community Organizations, St. Louis Arts Chamber, and C.A.R.E.
The install date is set, but the group still needs books to stock the libraries. If you'd like to participate, bring your book donations to TechArtista, 4818 Washington Ave., and look for the box to the left of the coffee bar at the entry.
UPDATE: I'll keep the box there until this Friday (the response has already been terrific!).
TechArtista Co-Working Environment, 4818 Washington, just east of Euclid (and next to Evangeline's), is open from 9 a.m. to 4 p.m. Monday through Friday. Closed on weekends.
Thanks for your help.  Nicki