It's amazing to me that we're talking about Mother's Day already, but it's right around the corner (this Sunday), so here are some suggested items to be found in the CWE that will hopefully make gift shopping a little easier.  Take a look:
Left Bank Books' windows feature clever book recommendations from the mothers of Left Bank Books' staffers. Being a mom is not a prerequisite for enjoying the "Moms Love Books" suggestions featured  below.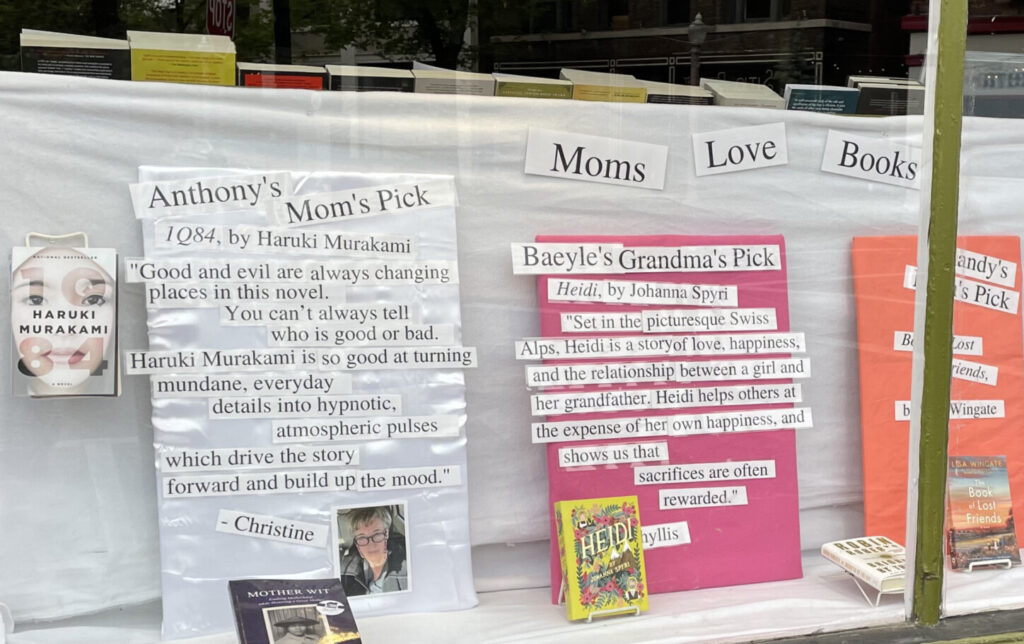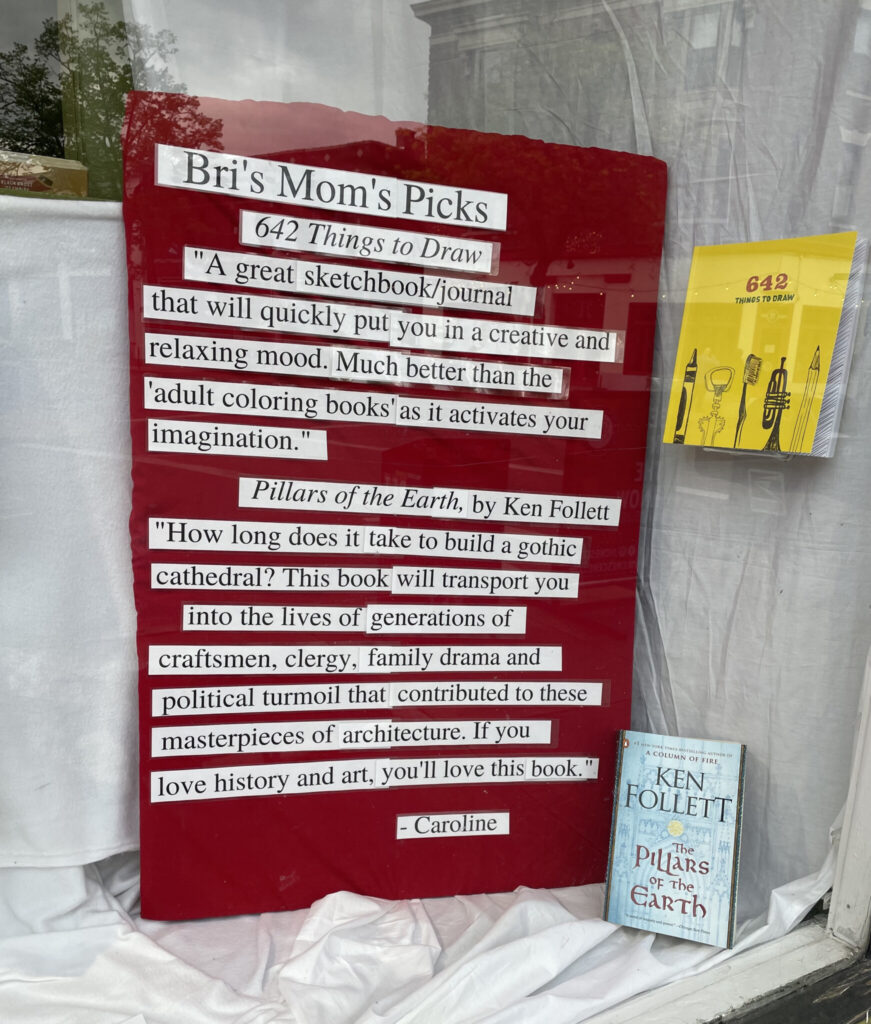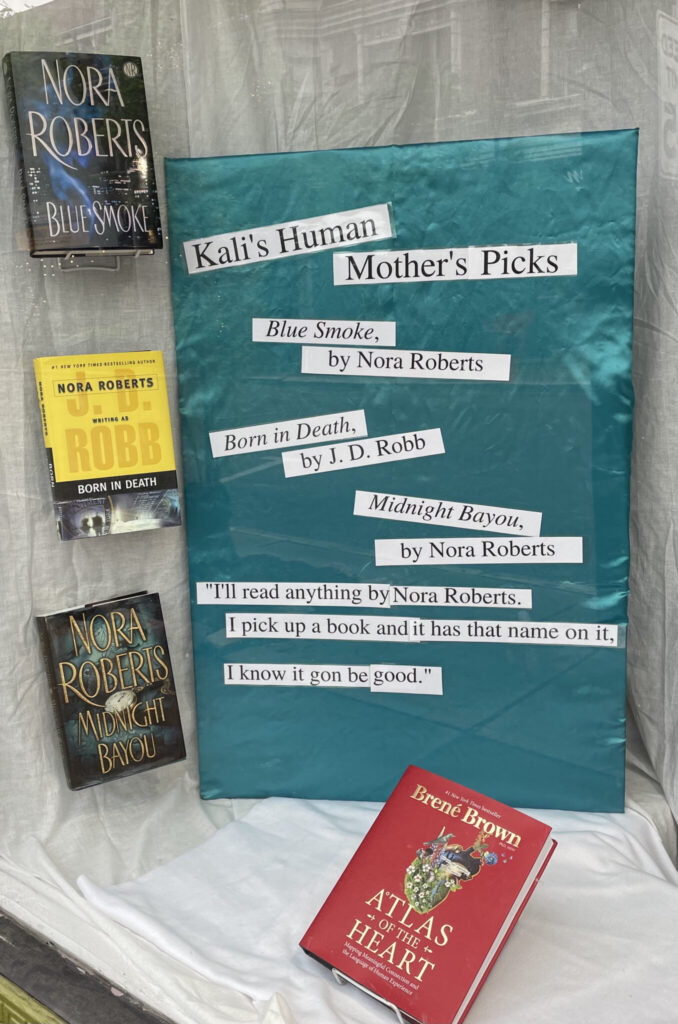 At Provisions St. Louis, 228 N. Euclid: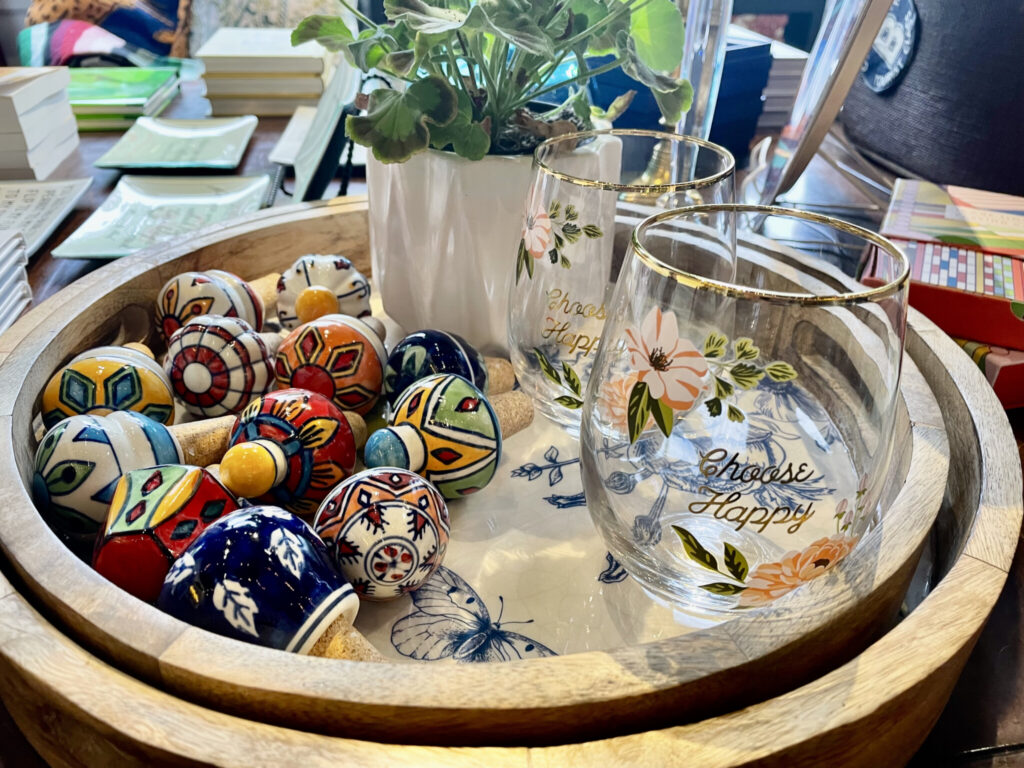 Colorful wine stoppers, $15, "Choose Happy" stemless wine glasses, $14 each.
At Holliday, 4600 Olive Street: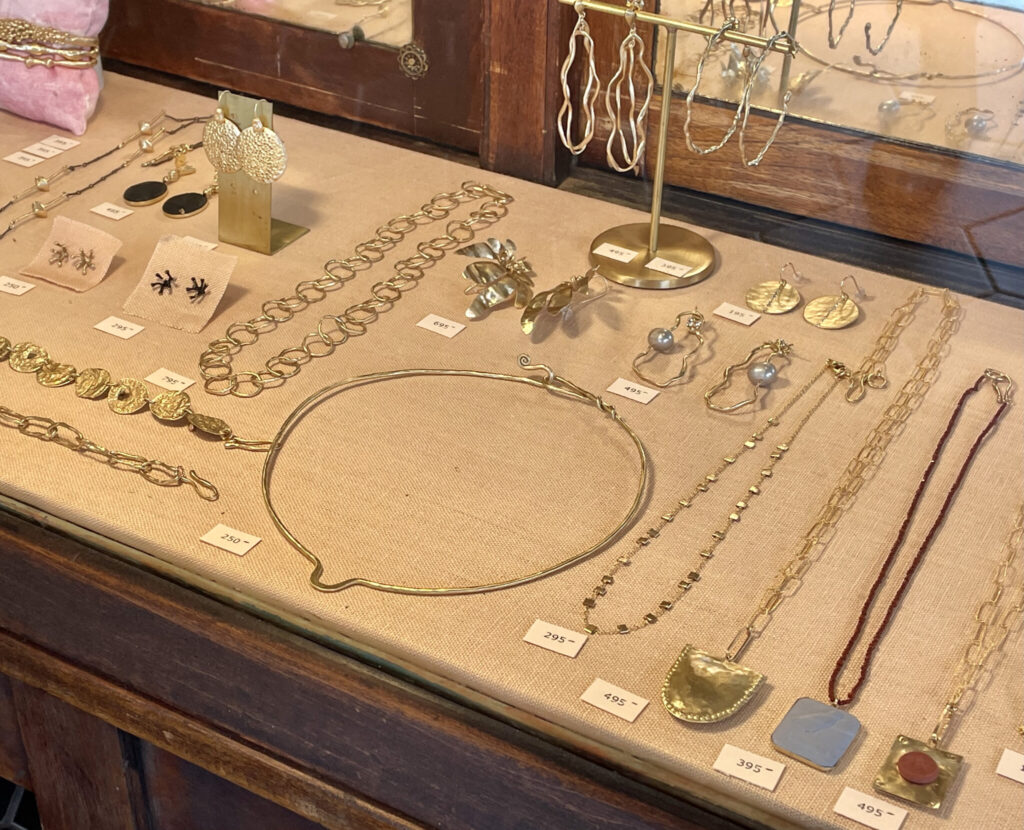 A display case at Holliday shows an assortment of Julie Cohn's bronze jewelry made in Dallas, $250 and up.
At Bowood Farms, 4605 Olive St.
Bowood Farms also has a wide range of class offerings in The Studio, such as water color painting, card and candle making, book binding, etc. that would be a really fun getaway for Mom.  Here is the schedule for May.