The final post of my series on great last-minute gift finds in the CWE features a recent visit to Left Bank Books, where you'll find several prominent displays of "Great Gifts," to make it a little easier for you.  After you find the perfect present, take advantage of the shop's free gift wrapping offer, and you'll be on your way home in no time.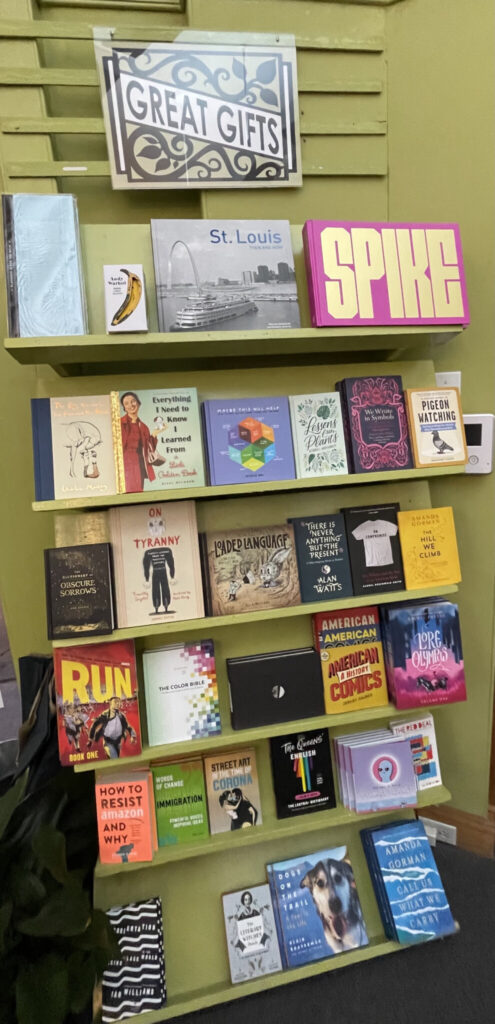 Left Bank Books' Shane Mullen didn't think twice when asked what he would recommend on the Great Gifts display. The answer: "Stranger Planet" by Nathan Pyle, $14.99, second shelf from bottom.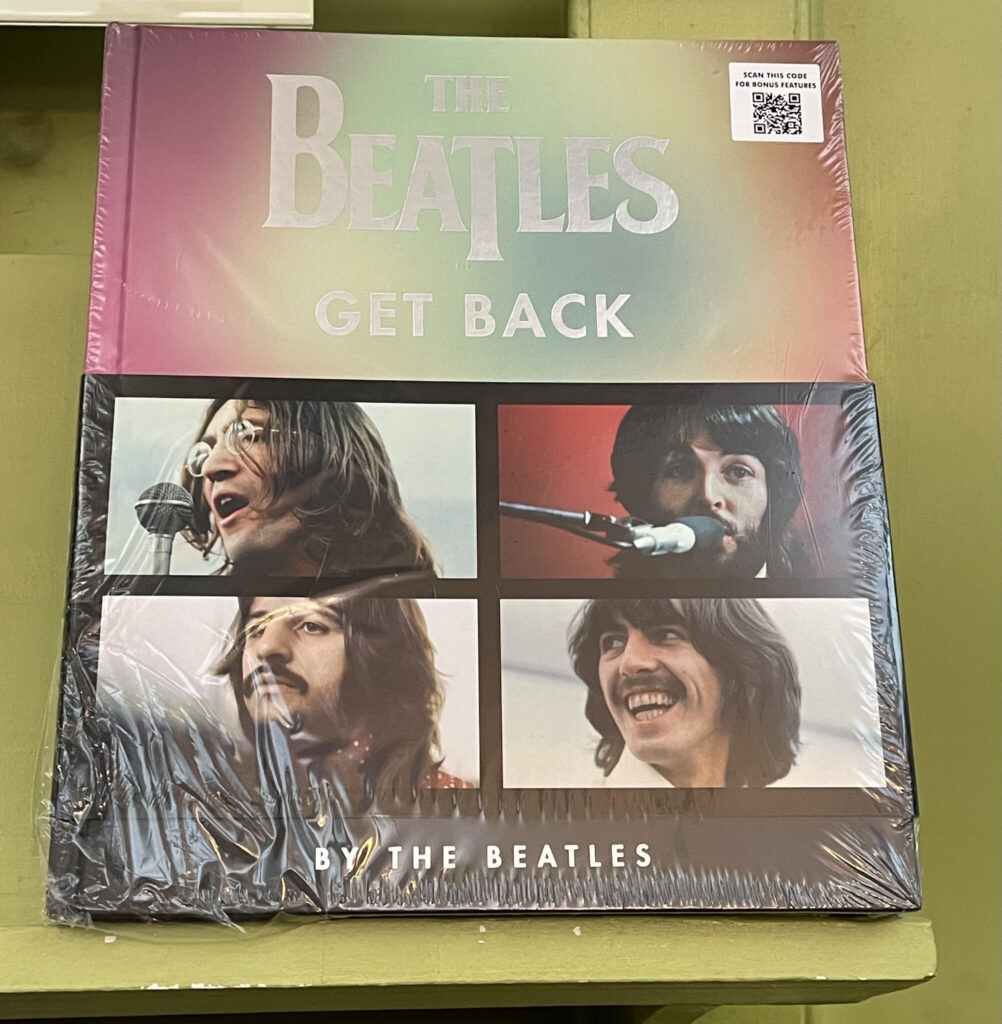 Predictably, if you've watched the miniseries Beatles Get Back, $60, is a hot title this holiday season.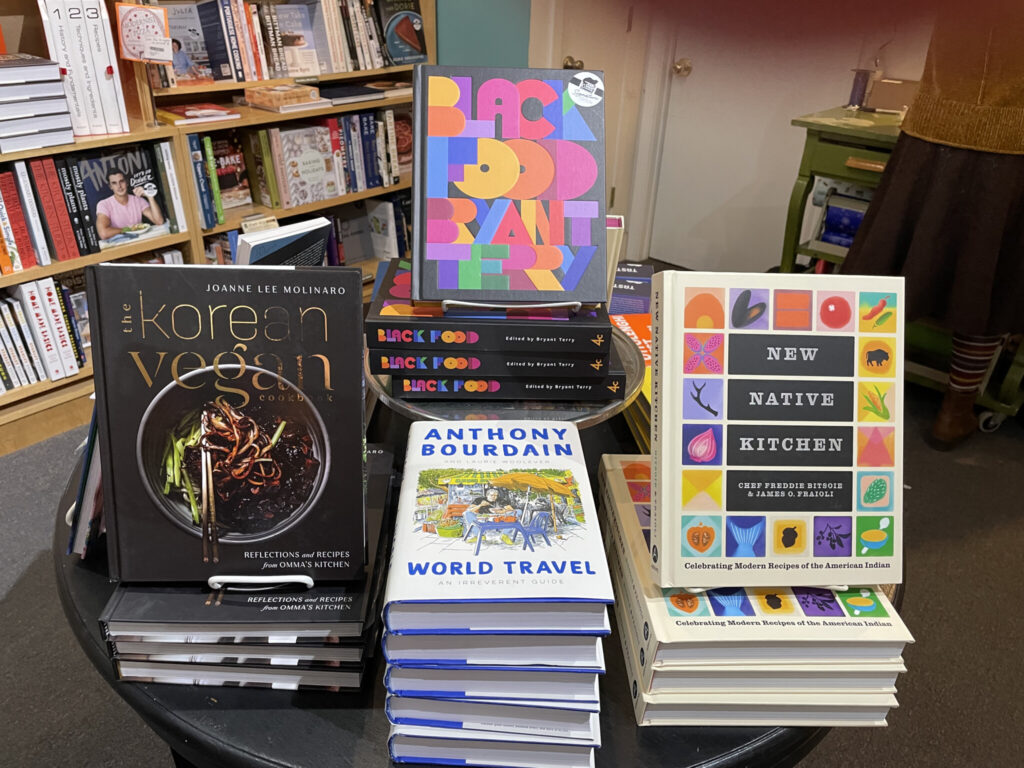 From the cookbook section: Korean Vegan, Reflections & Recipes from Omma's Kitchen by Joanne Lee Molinaro, $35; Anthony Bourdain's World Travel, An Irreverent Guide, $35; New Native Kitchen by Chef Freddie Bitsoie & James O. Fraioli, $40; and at top, Black Food by Bryant Terry, $40 (autographed).
There are so many additional categories of books to be found at the neighborhood bookstore, including in the used book section in the lower level. There you'll find all kinds of books at great prices. It might be fun to bundle a few together and tie them with a big red bow for someone who also appreciates the thrill of the hunt.
Left Bank Books, 399 N. Euclid, 10 to 8 Tues. through Thurs., 8 to 4 Xmas Eve.
This concludes my Gift Guide for 2021. It's my hope that you've discovered some ideas here, and that shopping local will be as rewarding for you as it is important to the neighborhood businesses.