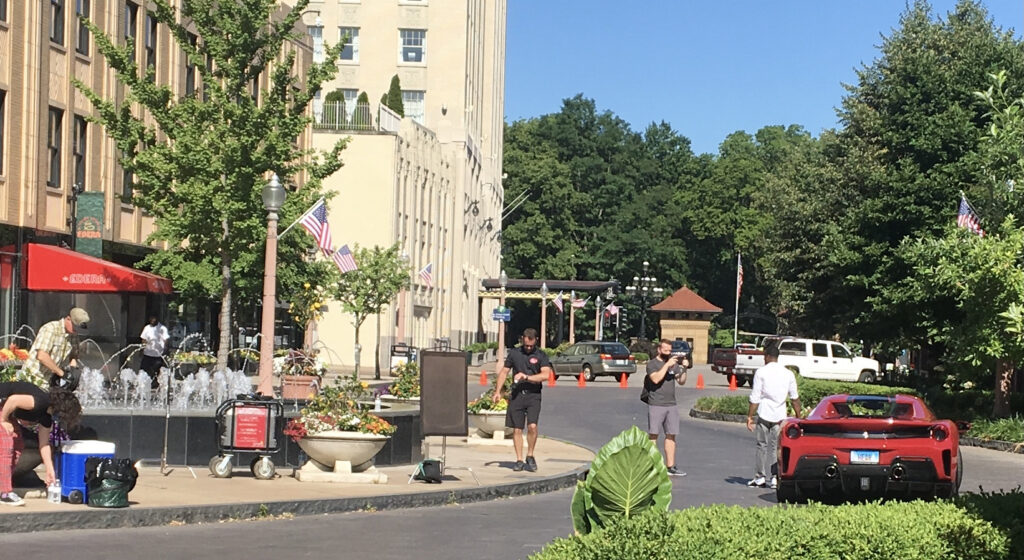 The Central West End is frequently used as the backdrop for photo shoots—weddings, fashion, or visitors snapping selfies. Early one morning in mid-June, the area around the Maryland Plaza fountain was closed to traffic and a spiffy red car was driven center stage. The model stepped into place and the stylists and photographers went to work.
The temperature had soared into the 90s by the time the last photos were snapped around 8:30 a.m., and the crew seemed more than ready to pack their gear into the trailers and call it a wrap
.
When I stopped by the parking lot behind The Tennessee at Walton and Westminster on Tuesday, I found Master Electrician Michael Schneider completing the installation of stage lights for the Tennessee Williams Festival's upcoming productions of The Glass Menagerie and John Guare's You Lied to Me About Centralia.  Performances begin Thursday, July 19 and continue through Sunday, July 29.
The Tennessee is the apartment building where Tennessee Williams lived with his mother and his sister for a time, and where The Glass Menagerie was imagined. Festival organizers scored high marks in the location category when they decided to use the property as the setting for 2021's productions.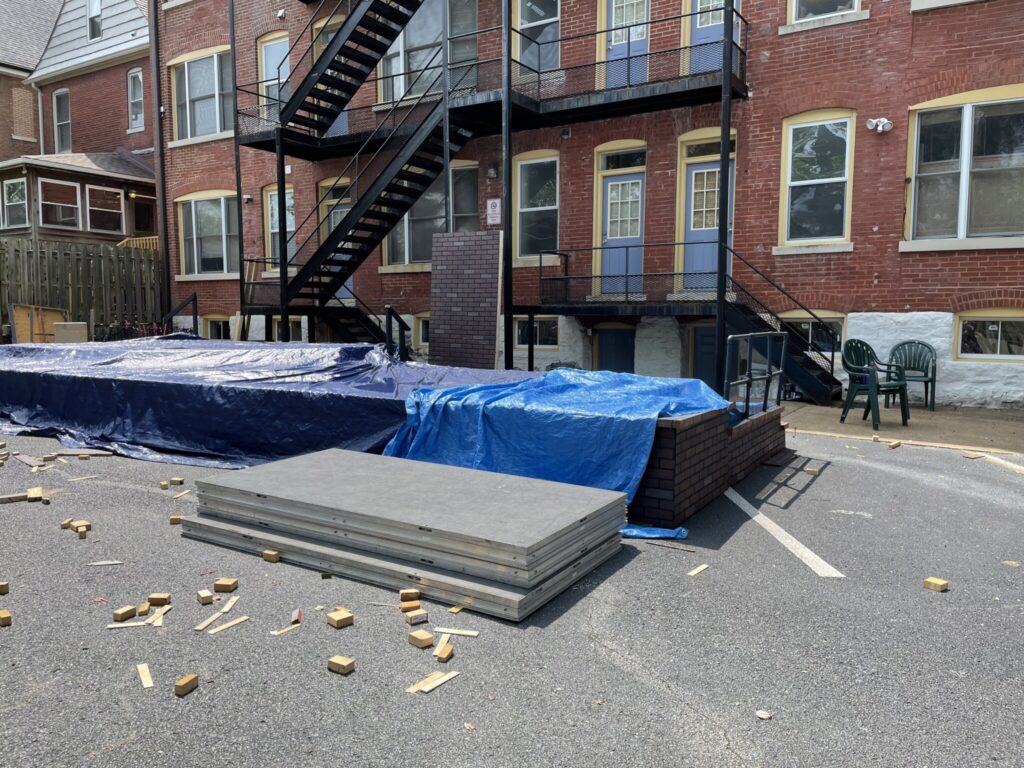 The stage is nearing completion, and 75 chairs are ready to be placed (socially-distanced) when the 10-day season opens on August 19.  More information about all of the events that will occur during the festival, including pre-performance picnic fare from Bowood by Niche (for ticket holders only), can be found on a previous post here.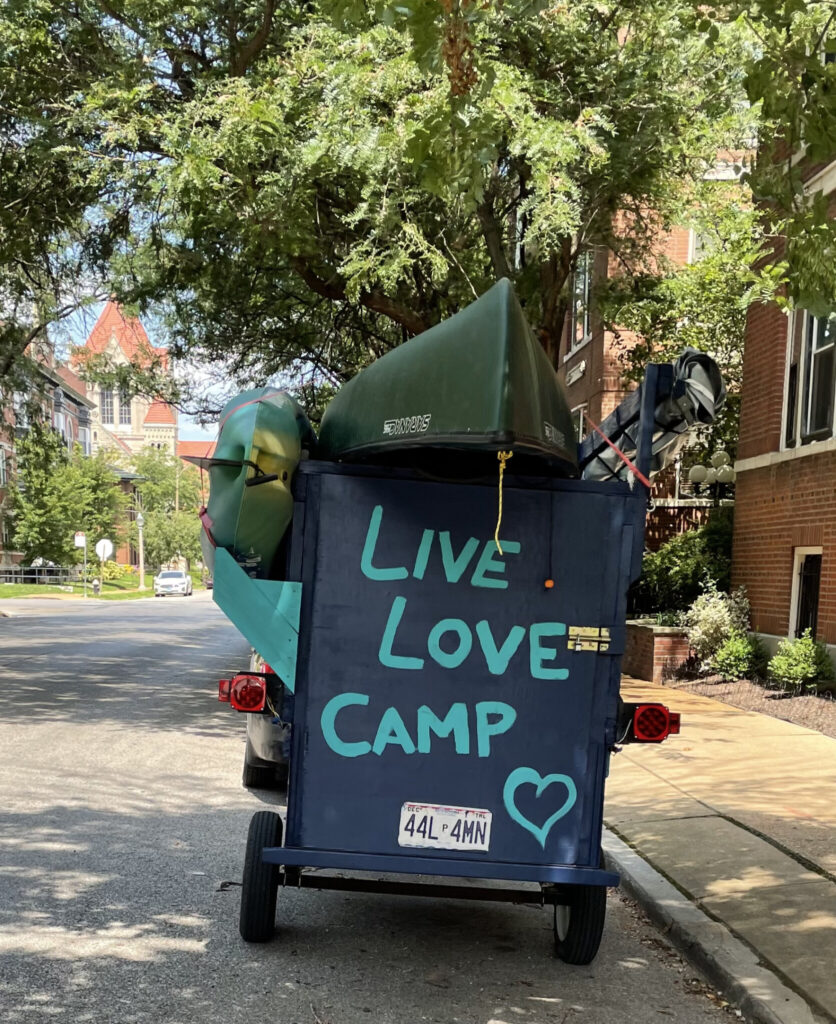 I stopped in my tracks when this charming little camper came into view on Taylor and McPherson a couple of weeks ago.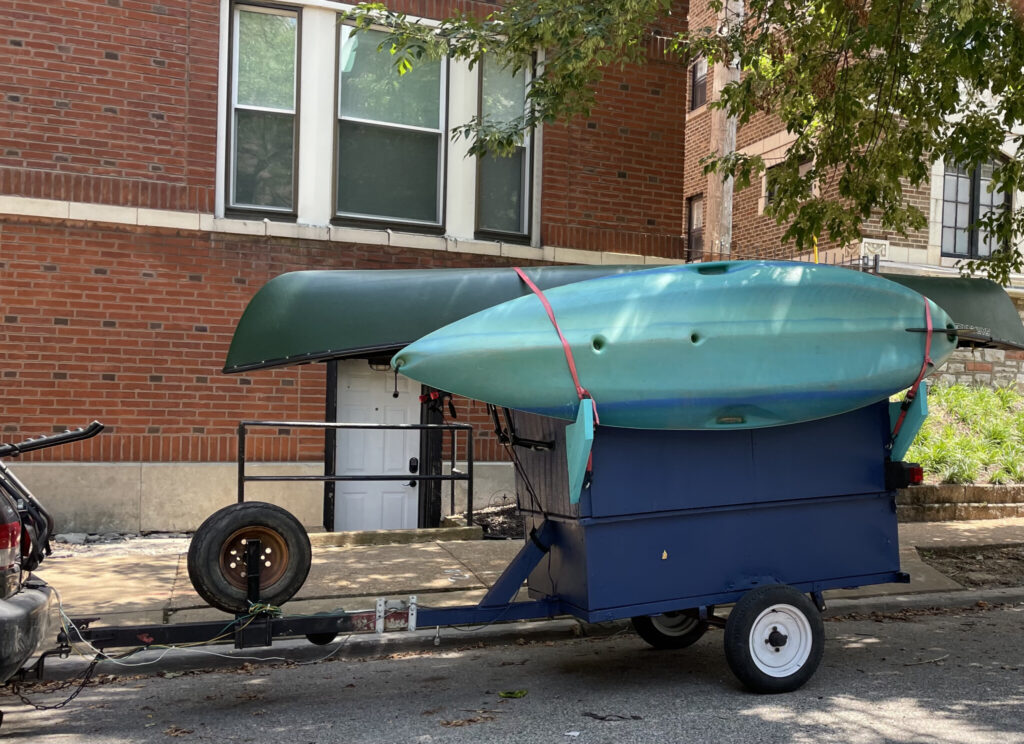 Whoever these adventurers are and wherever they've traveled, I appreciate the not-so-subtle reminder that it's almost the middle of August and we should all take as much time as we can to enjoy what's left of the summer of 2021.