The following is a reprint of an article I wrote for the June 2021 issue of CWEA Griffin. According to Publisher Jeff Fister, all 7500 copies of the latest edition have been distributed, so if you live in the distribution area of Boyle to Skinker and Hwy I-64 to Delmar, you should have received a copy by mail. For those outside those boundaries, read on for a little history about, and latest plans for the dynamic Delmar Maker District.
What's Brewing in the Delmar Maker District
an interview with co-founder Doug Auer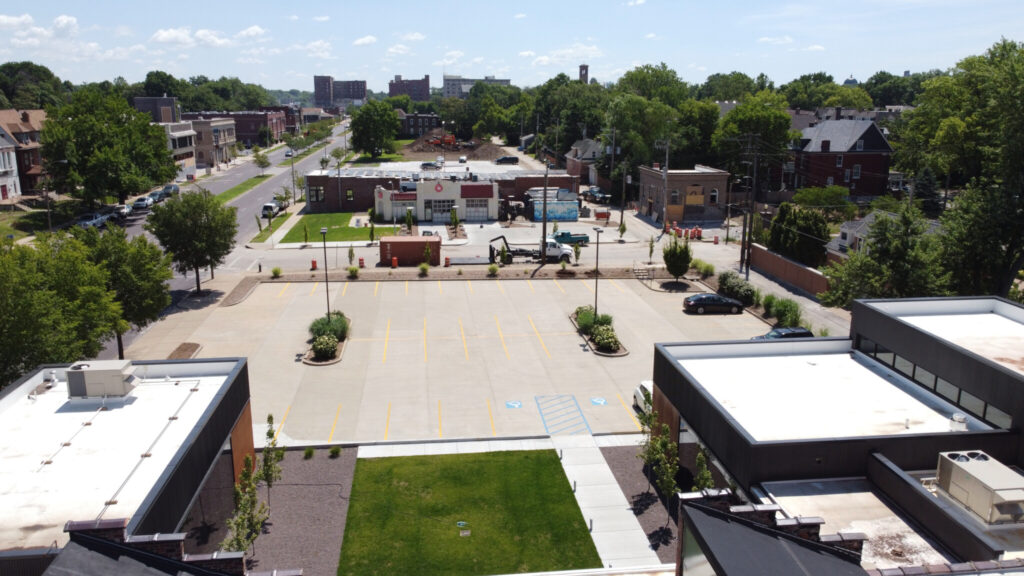 An underlying force in the ongoing revitalization of the 5100-5200 blocks of Delmar Blvd. has its genesis in the arts. Nineteen years ago, when Doug Auer, top photo, and Jim McKelvey purchased a property on Delmar to focus on glassblowing, they could not have imagined how the area would evolve into what has now become the Delmar Maker District. 
Auer and McKelvey met at Washington University in 2000, when Auer was an adjunct professor in the Ceramics Department and McKelvey was invited to give a glassblowing demo. McKelvey, who graduated from W.U. with a degree in engineering, took glassblowing classes in the art department.  Auer, who earned a degree in industrial design from SIUC, also learned glassblowing skills while in college.
The pair became friends and set out to find a building where they could focus on glass. They concentrated on Delmar between U.City and the CWE. "It didn't make sense that no one wanted to be there," Auer said.
The 15,000 s.f. building they found at 5200 Delmar—halfway between Union and Kingshighway– was much larger than they needed, but they decided if they could pay the bills, they could make it work. "Third Degree Glass Factory" opened in 2002. The first class was offered to neighbors on Washington Place. Four years later, they knew Third Degree Glass Factory would make it on the strength of ongoing classes and 3rd Friday BYOB events where people "basically watched us show off," Auer said.  (This was before McKelvey, who co-launched Square, the wildly successful mobile payment system, funded the projects that have followed.)
3 ½ years ago McKelvey and Auer sat down to discuss the future. "Let's do this (Third Degree Glass Factory) as a bigger picture idea," McKelvey said. "No one's paying attention to this section of Delmar. Let's create a destination where people experience all kinds of educational things, not just glassblowing." 
Auer immediately began cold-calling nearby property owners, and since then, an impressive array of creative endeavors has followed. In 2018, MADE Makerspace opened at 5127 Delmar and currently has over 200 members. In 2019, The Magic House at MADE, a permanent satellite of the Magic House in Kirkwood, opened on the second floor. 
In October 2020, Craft Alliance moved from U.City to 5080 Delmar, after a gut rehab of a 15,000 s.f. building that was formerly an electronics recycler. Auer is in talks with a coffee company that plans to open a coffee bar with an educational component in the building. A roasting operation is a possibility. 
A portion of what was formerly the sunflower garden project in the 5100 block of Delmar is now a parking lot. Auer isn't sure what will become of the rest of the land. For now there's a giant earthen berm made from soil excavated during construction. If it gets sodded in time, the resulting "amphitheater" may be used for musical events later this summer.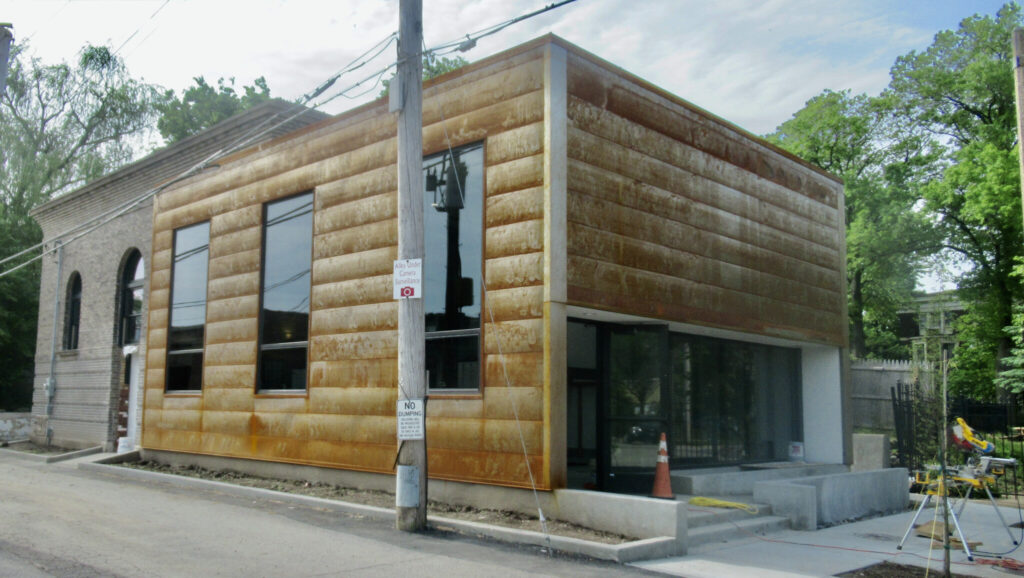 2020 was a notable year for Third Degree Glass Factory. In January, architectural firm Mademan Design completed an addition that features a north and south wing that includes a conference/classroom/small event space and administrative offices. Mademan Design is transforming a former church across Lake Ave. for its headquarters, above, featuring a corten-steel clad addition.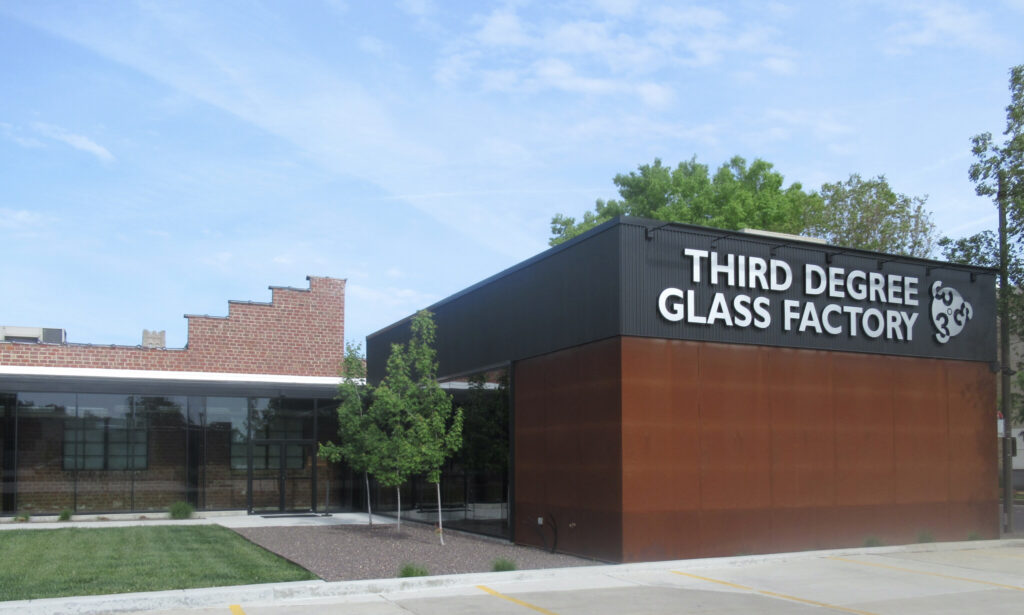 Third Degree Glass Factory, which had been hosting 200 events a year, with assistance from 6 to 7 employees until March 2020, when Auer regrettably began to lay people off due to the pandemic.  A year later, Third Degree's fall calendar is filling up, and the partners are still dreaming up more educational opportunities to add to the Delmar Maker District.
Auer concluded our interview with a statement that challenges old notions of arbitrary boundaries that he and McKelvey have successfully breached:
"We don't want to focus on the divide. We want to be at the center, not the edge." 
Click here for the entire June issue.
P.S .- Publisher Jeff Fister said CWE Griffin is doing extremely well, which is very good news.