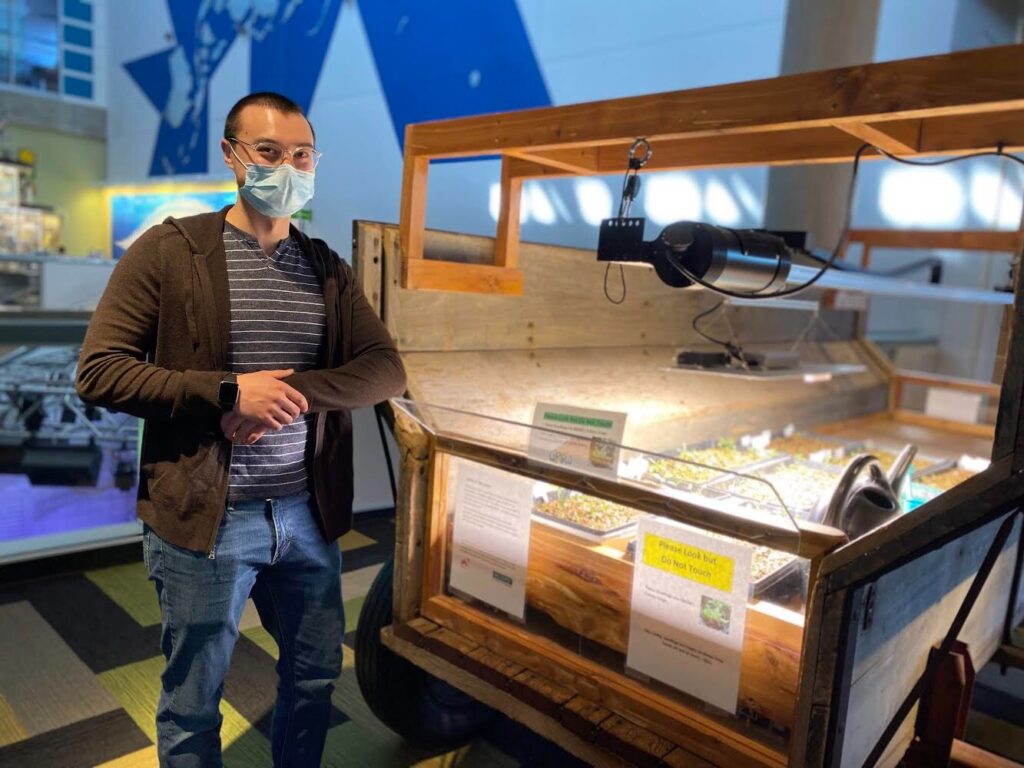 Chico Weber, above, began tinkering with 3-d printers long before he graduated from SIUE with a degree in Manufacturing Engineering in 2013. The following year he launched his company, Squarefruit Labs, with a goal of creating products that reduce energy costs and  provide a sustainable lifestyle.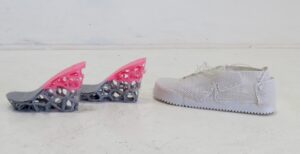 When we first met, his CWE workspace was filled with 3-d printers he had built in various sizes that were spinning plastic wire into prototypes for tennis shoes, chairs, tables, or whatever gizmos clients needed.
Weber was also into ag tech and urban farming. That was evident in his workspace where he was growing plants hydroponically. At the time he envisioned building a 3-d printer that could grow food for communities that lacked access to fresh vegetables.
That opportunity came to fruition in 2015/16 when Weber's brother shared a St. Louis Public Radio interview with Melvin White, who is active in Beloved Streets of America. The organization is dedicated to the vision that "every street that bears Dr. Martin Luther King Jr.'s name is vibrant, beautiful, prosperous and a symbol of our freedom." During the interview White mentioned that he was looking for partners to help develop technology that would initiate more business and alleviate food deserts on Dr. Martin Luther King Boulevard.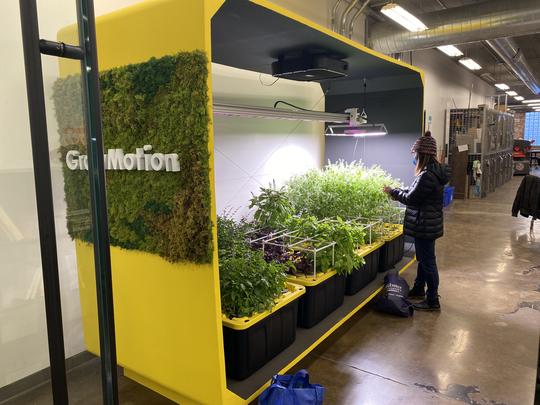 Weber began collaborating with White to develop a robotic traveling grow light. It took years to accomplish. At the start, Weber realized he needed to build a better 3-d printer as he puzzled over how to reduce energy costs. He finally discovered he could use just 1 LED bulb instead of multiple bulbs found in earlier examples, and with a slow-moving light, the 3-d printer could achieve energy concerns and it also mimicked the movement of the sun. (The bulb travels from end-to-end in one minute, therefore exposing the leaves to the light from top to bottom.)
The first GrowMotion launched in late 2020 and was installed at MADE, 5127 Delmar, where Weber has a maker space. The photo shows some basil which was the first plant to thrive under the robotic grow light.
When I stopped by several weeks ago, GrowMotion at MADE held 5 or 6 varieties of healthy-looking tomato plants, above. (A water tank is attached at the far end.)
Other GrowMotion prototypes are installed at the St. Louis Science Center, and a wall-mounted version can be found at The Foundry in St. Charles, shown above.
Weber hopes he can garner interest in establishing GrowMotions as pop-up food gardens to provide healthy produce for communities around the St. Louis area. As an added bonus, Weber said, "Greenhouses produce excessive lighting, so at night I hope the GrowMotion could be used to the city's advantage as a low-cost way to beautify an abandoned park or vacant lot."
Weber is currently looking for beta testers to purchase the robotic growing machines and test them before the final version is available to the public in late spring. GrowMotion comes in a 5′ version which uses a 200W LED panel, $1000, and a 10′ version which uses a 450W LED panel, $1500. The wall-mounted model as shown at The Foundry is $800.
As sales grow he will be actively seeking non-profit partnerships—preferably minority-owned with food distribution networks in place—to grow food using GrowMotion.
Future plans include adding a camera to GrowMotion that will "see" what the plants need, and make the system smarter. And, as sales increase, Weber will be hiring to assist in the production of GrowMotion kits. Someday, Weber says, he will open-source GrowMotion, so anyone can download and build their own version. "This will allow the community to make even better systems in years to come," Weber added.
For more information on GrowMotion, the robotic-moving grow light, contact Chico Weber through his website.