The 11th Annual CWE Window Walk, which took place Saturday, December 5, shared center stage with St. Louis Shakespeare Festival and Painted Black STL's A Walking Xmas Carol. It couldn't have been a more delightful pairing.
Organizers were thrilled at the turnout and enthusiastic response to what had been planned against the backdrop of the pandemic. The weather was perfect and, judging by the crowds (mask-wearing and socially-distanced), there was obviously a pent-up demand to start the holiday season off with something resembling normal.
The annual tree lighting ceremony, which in years past took place on Saturday evening, was instead held the night before with no advance notice so as not to attract the normally large crowd. Instead, the event was live-streamed via YouTube. The usually gregarious Santa stood alone, while carolers, Alderwoman Heather Navarro, Ted & Bob Koplar, Maryland Plaza's Frances Thompson and Executive Director of CWE North Community Improvement District's Kate Haher waited to participate in the virtual tree lighting ceremony, which you can watch here.
Earlier, Window Walk visitors enjoyed performances by a hula hoop artist and a fire juggler. The Salvation Army Euclid Corps band also stopped by to entertain.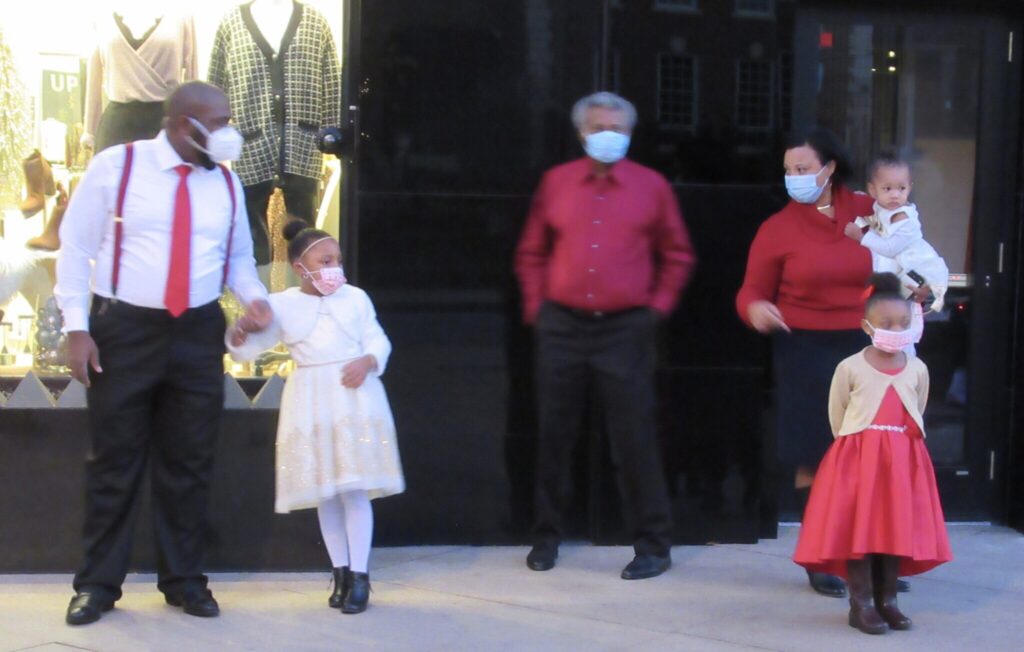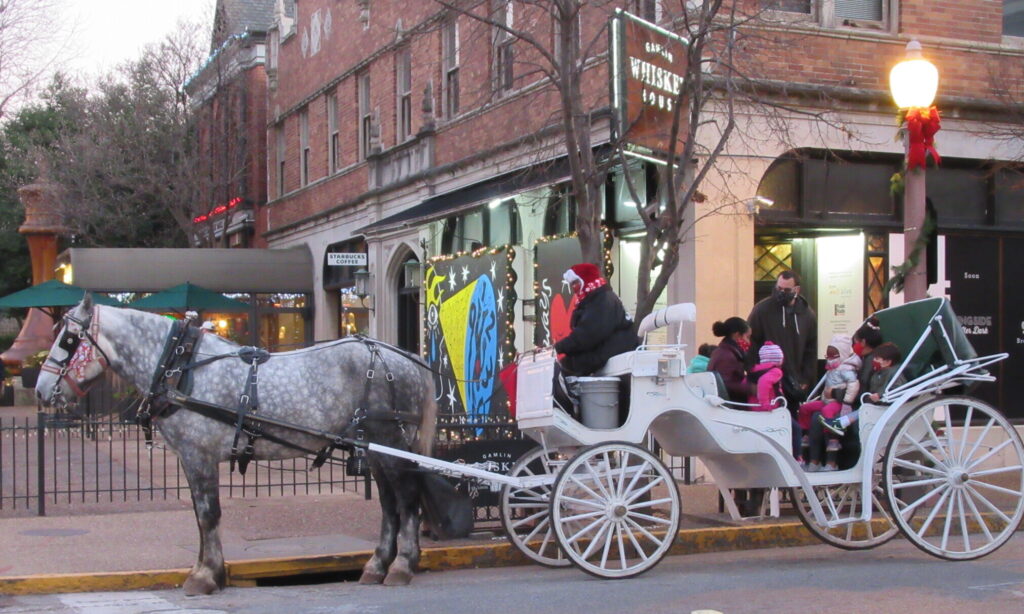 There were carriage rides,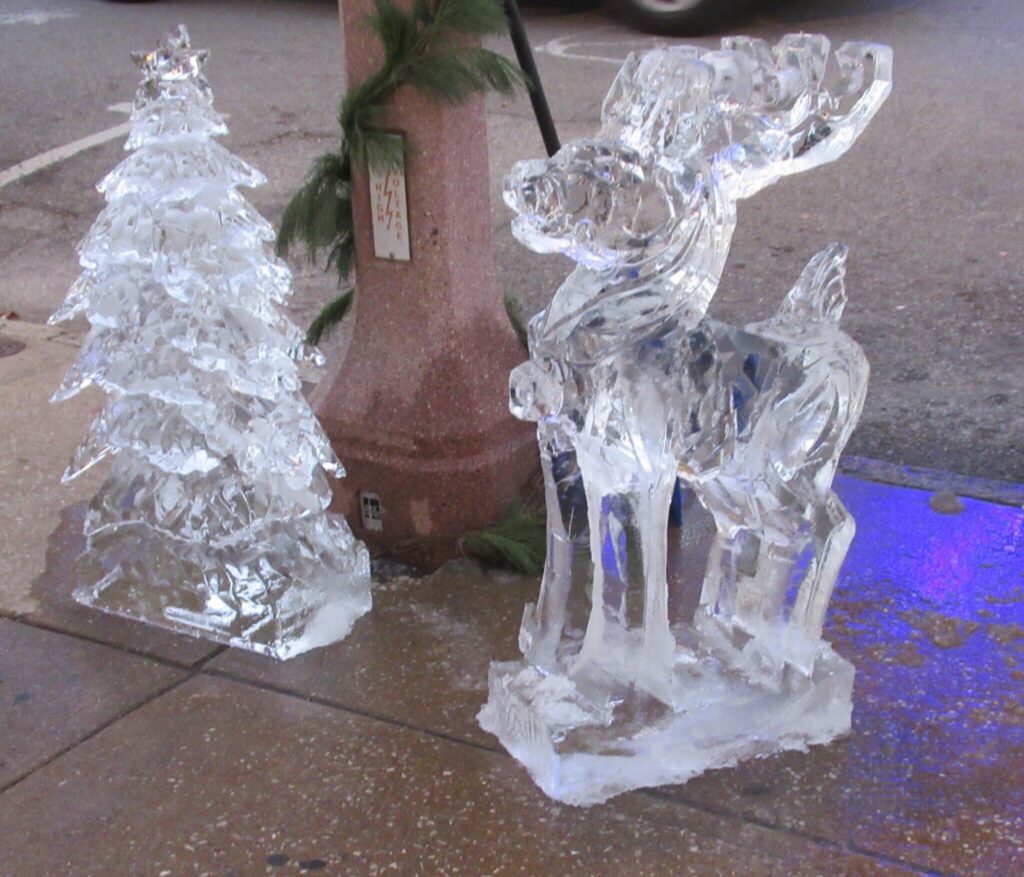 and ice sculptures on street corners.
An added feature this year is St. Louis Shakespeare Festival's A Walking Xmas Carol, which starts at Drunken Fish, see above. The 21-stop, audio-musical and window display continues along Maryland Plaza from Euclid to Kingshighway.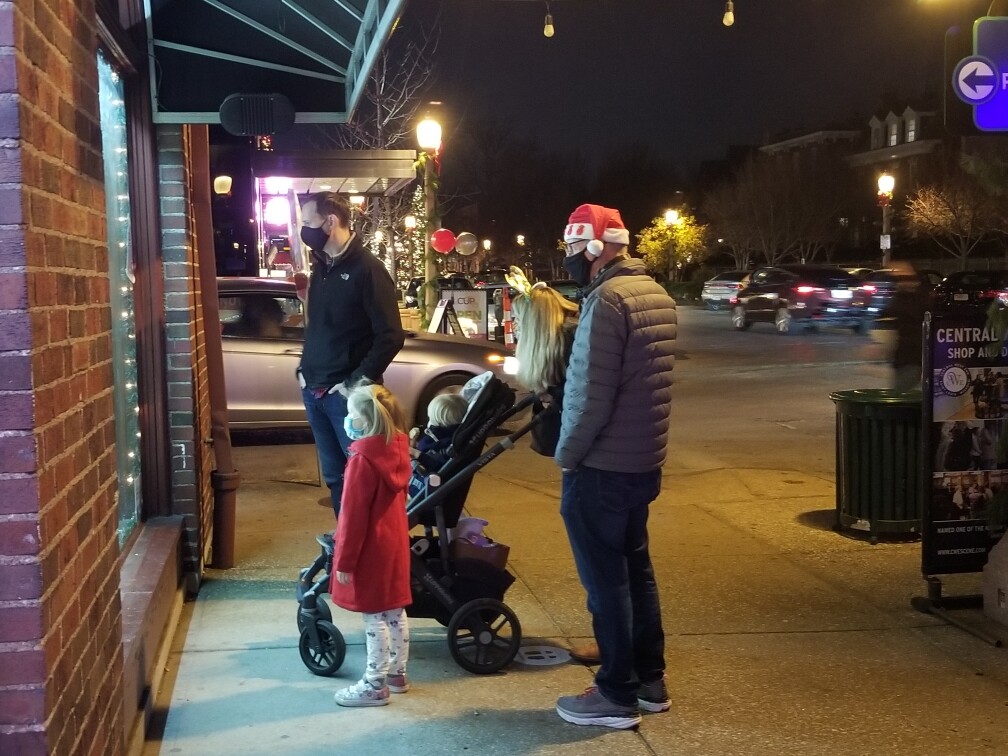 [easy-image-collage id=19242]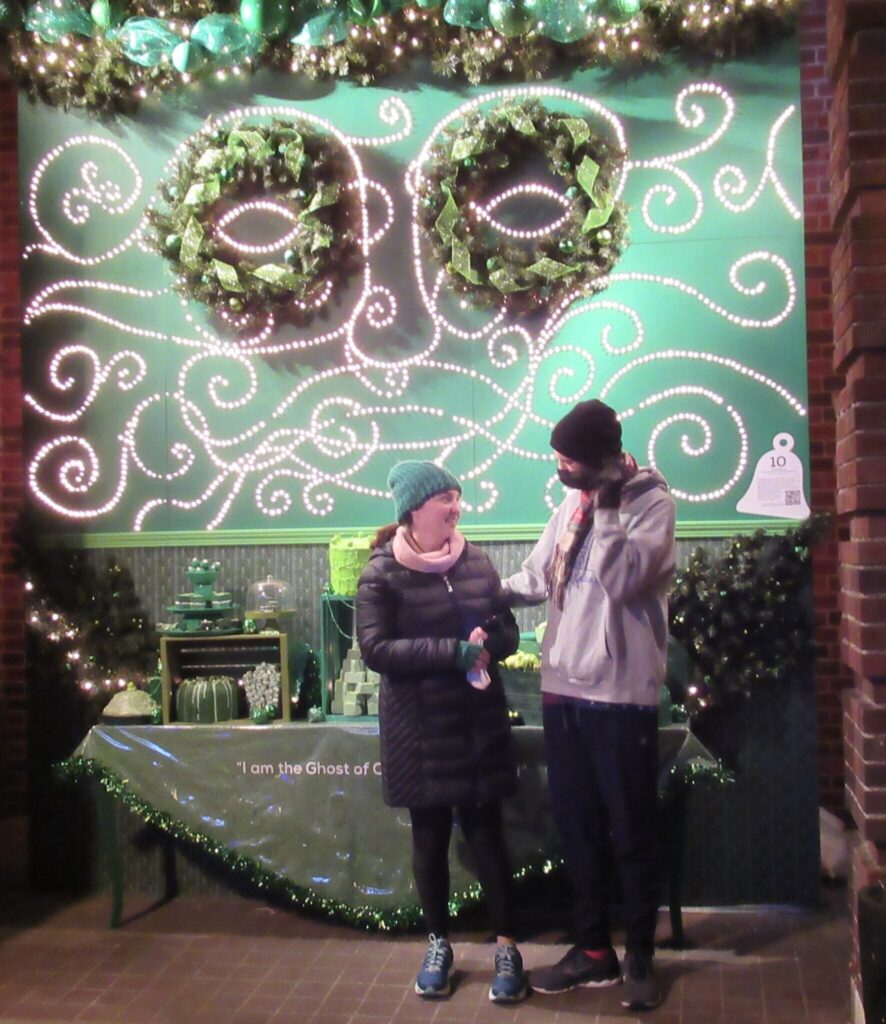 [easy-image-collage id=19231]
A Walking Xmas Carol features live performances on Thursday, Friday and Saturday evenings from 6 to 9 p.m.
[easy-image-collage id=19254]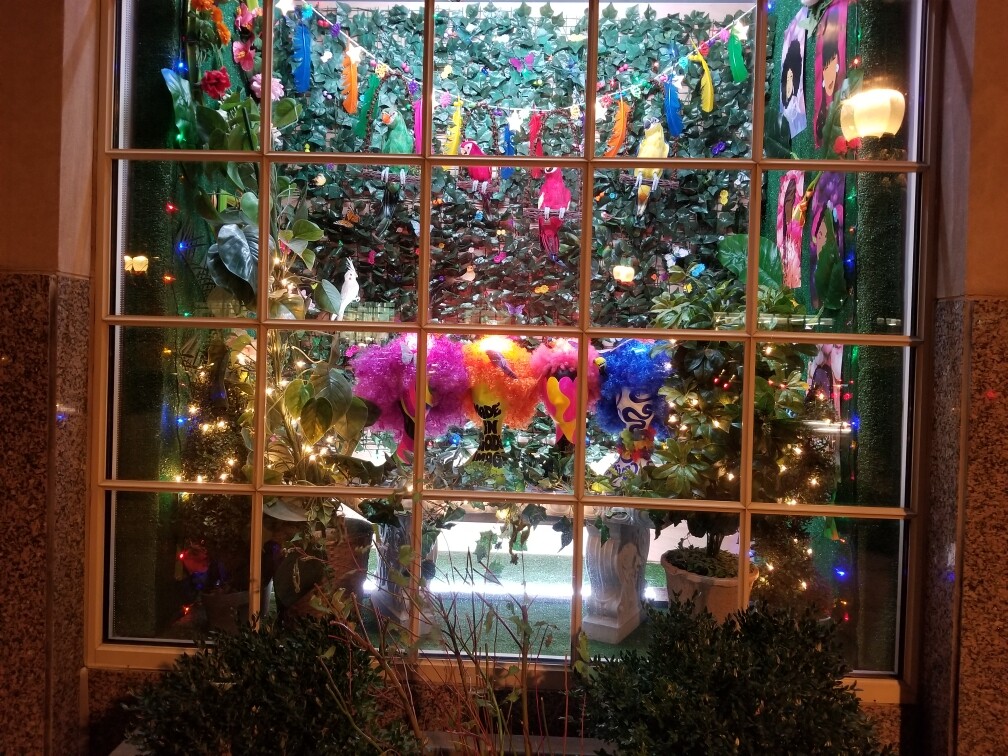 The Window Walk continues the next two Saturdays, December 12 & 17, from 1 to 5 p.m. A Walking Xmas Carol continues until December 23. Visit CWEScene for information.