LaunchCode has just completed a $5 million fundraising campaign and is poised to begin work on the renovation of its headquarters located in the former Nat Rivers State Office Building at 4811 Delmar just east of Euclid, above. The Breaking Barriers Celebration was held last Thursday, November 5.
LaunchCode was the brainchild of Jim McKelvey (co-founder of Square with Twitter's Jack Dorsey), who hired a team of "techies" to offer free coding classes and job placement services in the technology field after McKelvey found there was a shortage of qualified candidates in St. Louis to staff Square's needs. Classes were held in the Cortex Innovation District until 2015 when LaunchCode moved to the Delmar location.
Last year 1,036 students completed the program, while 3,700 additional applicants were not admitted to the program because of a lack of space. When the renovation is completed in Fall 2021 the Techforce Center staff expects student population to increase by 30%.
At the groundbreaking last Thursday, two inspiring female graduates of the program told the crowd, some of whom were contributors to the fundraising campaign, how grateful they are for the opportunity to have participated in the free program, and how their lives have been impacted now that they are in stable high-paying tech jobs.
JEMA Studio's John Mueller said his design team considered the significance of LaunchCode's location on the north side of the "Delmar Divide" and decided it was important to make the entry to the building more welcoming and visible to the community, so glass blocks that currently frame the entry will be replaced with clear glass windows. Plans also include a rooftop terrace.
From left, LaunchCode founder Jim McKelvey, Chief Development Officer Lori Rasmussen, and Board Member & CWEnder Alison Ferring are shown discussing the many barriers to success that were written on the soon-to-be demolished entry walls.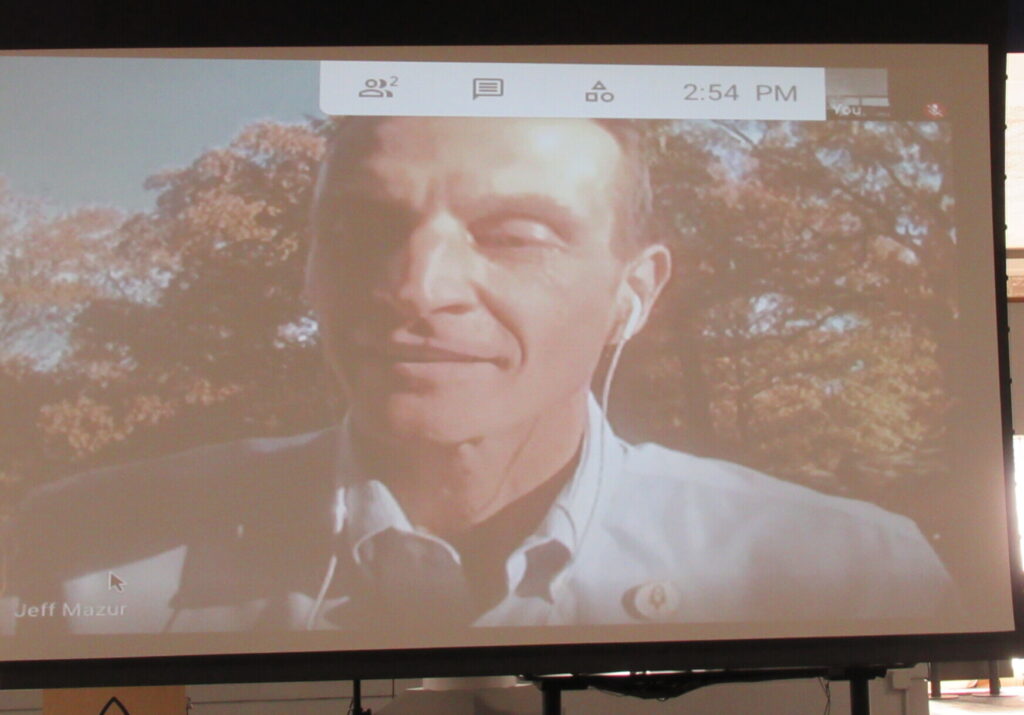 LaunchCode's Executive Director Jeff Mazur, above, welcomed the crowd virtually.
The two walls covered in messages that depict barriers to success, above and below.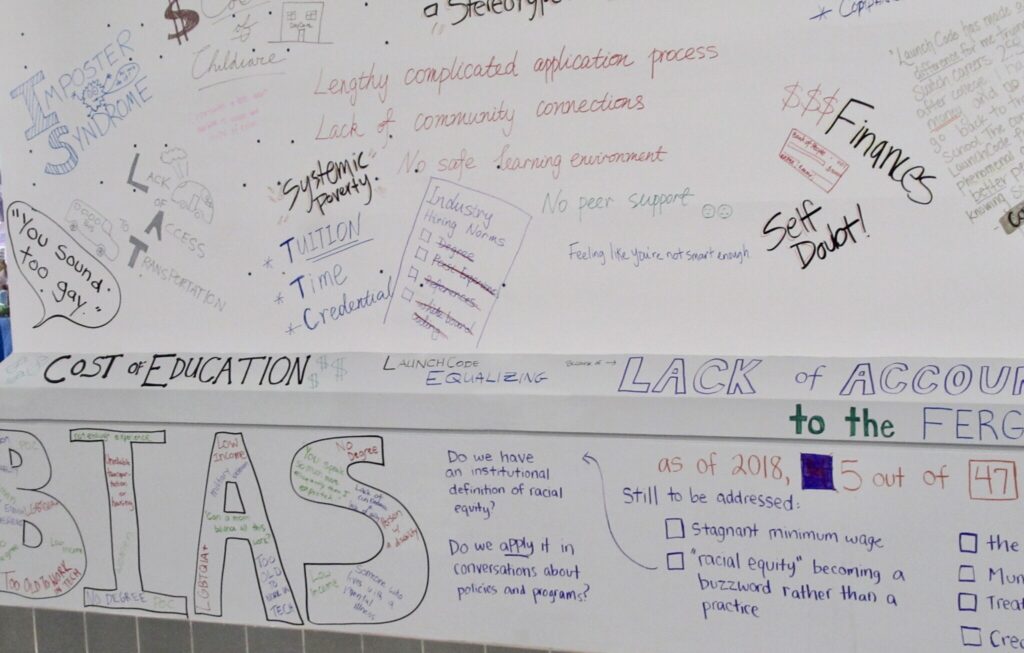 The video shows Jim McKelvey taking the first swing. Attendees were then invited to take turns symbolically breaking through those barriers too.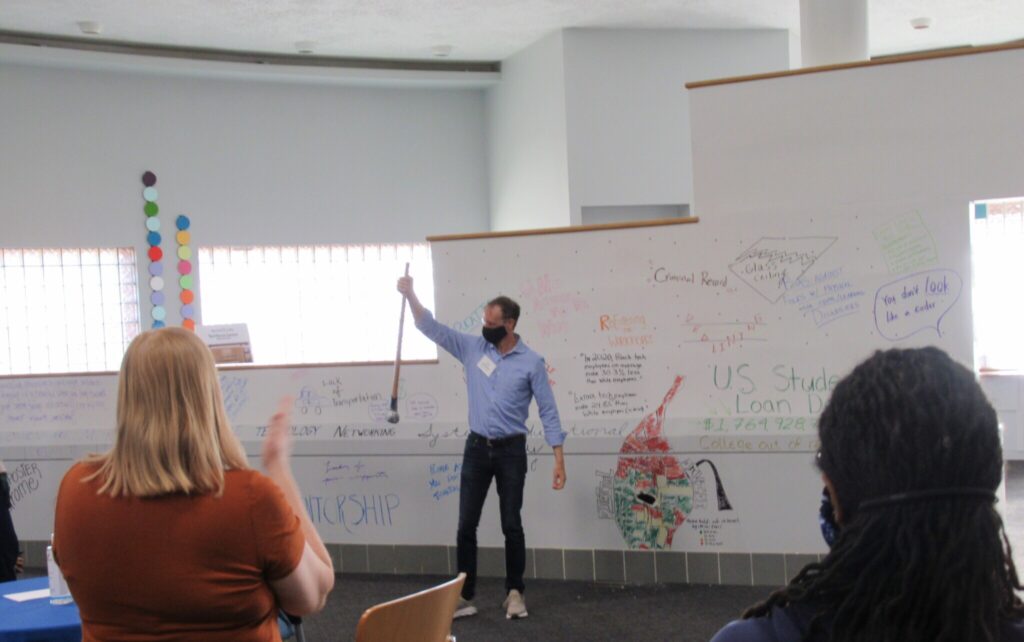 McKelvey told St. Louis Magazine reporter Amanda Woytus (article here): "At some point, when a visitor comes to St. Louis, they're going to go to the Arch, they're going to go to Anheuser-Busch." He said, "I want them to come here, and I want them to understand that LaunchCode is as important of a place."
Earlier posts about LaunchCode can be found here, as well as a recent post on a development plan for the area that surrounds LaunchCode. With the addition of Craft Alliance, which just opened west of Kingshighway, Delmar continues to show continuing and much-needed progress.
Visit LaunchCode's website for more information.