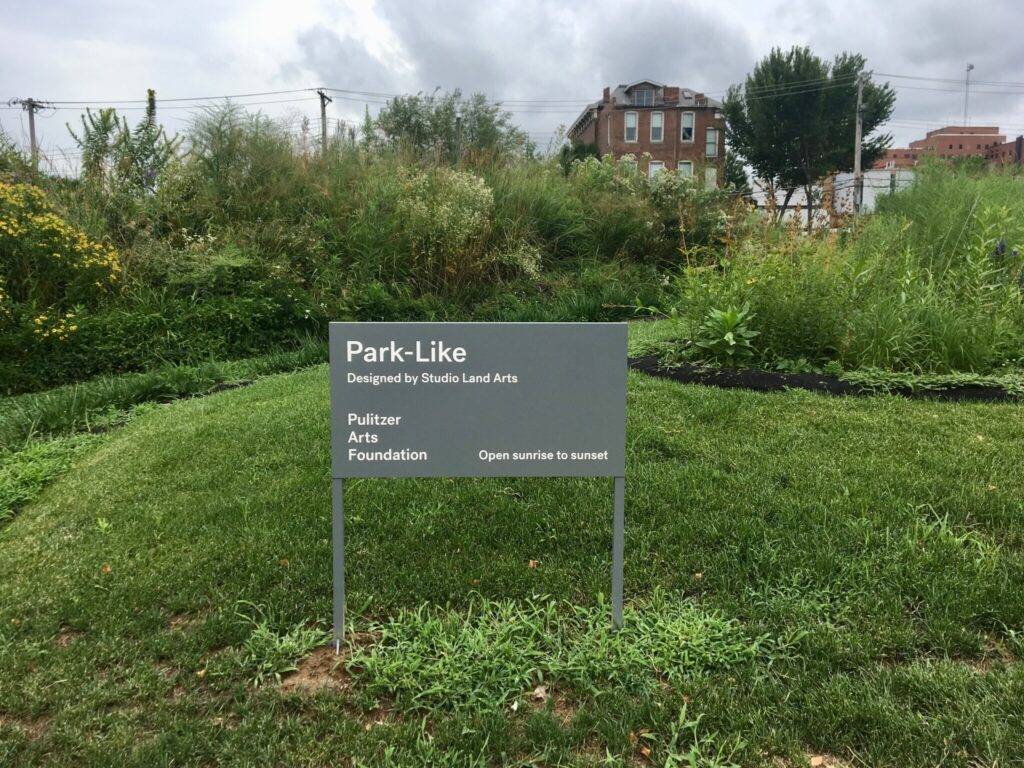 Exploring the Pulitzer-Arts Foundation's new Park-Like installation for the first time last Saturday afternoon was a delight and yet a bit eerie. I was totally alone as I meandered throughout the park (located on Washington just east of Spring) and the only sound was a concentration of birdsong and humming insects—sounds you'd expect to encounter in rural areas, not bordering a normally bustling street.
Washington Avenue, the home of the Pulitzer, Contemporary Art Museum (CAM), The Sheldon, and the Fox Theater parking lots, would normally be filled to capacity on a Saturday afternoon. Some of the museums on Washington have re-opened but, judging from the absence of street traffic, the public may be unaware. More information about that at the end of the post. If you're looking for excuses to get out of the house you will be rewarded with a visit to Park-Like soon and often.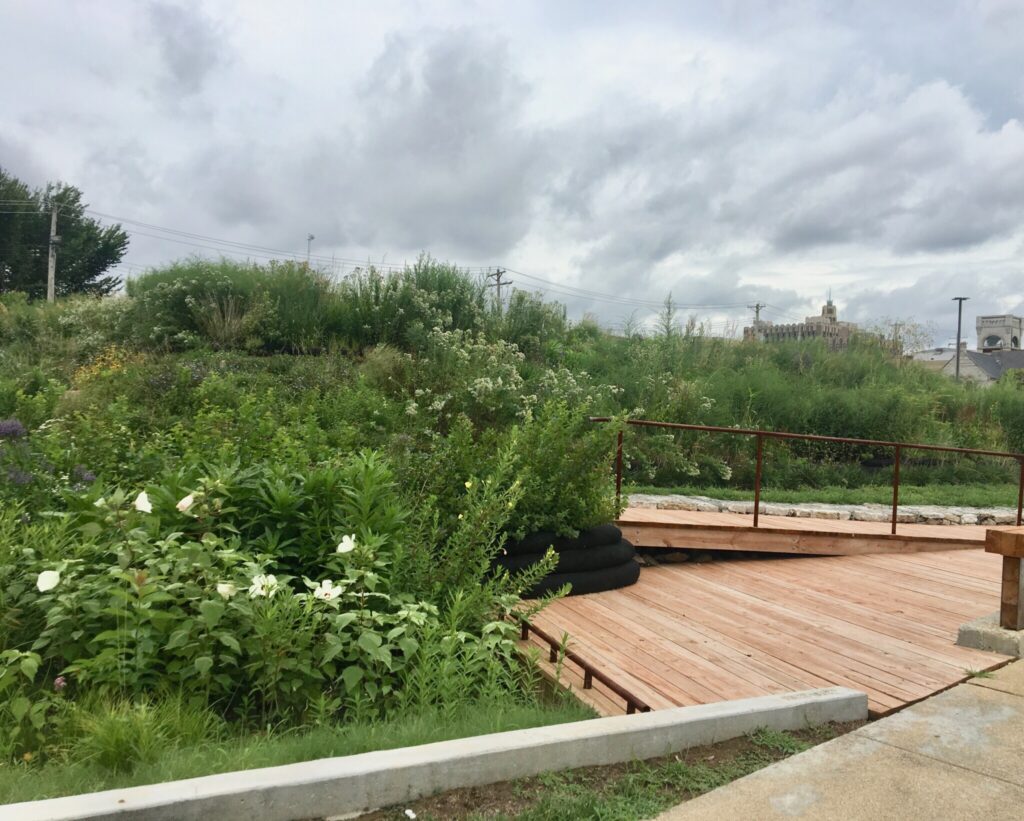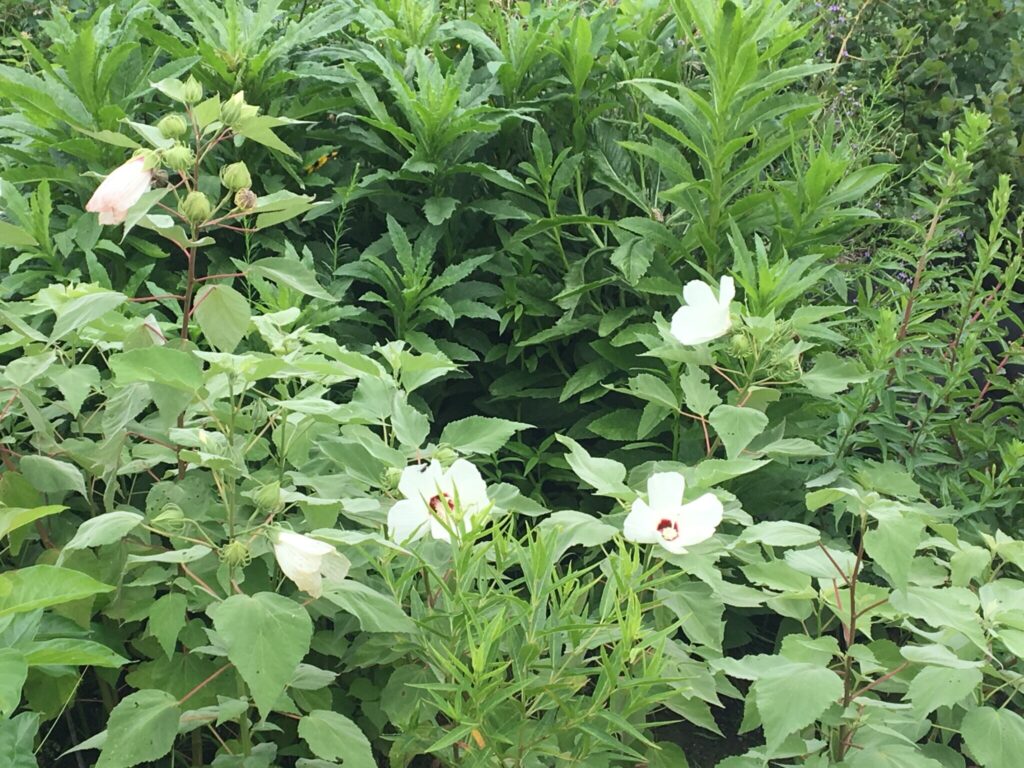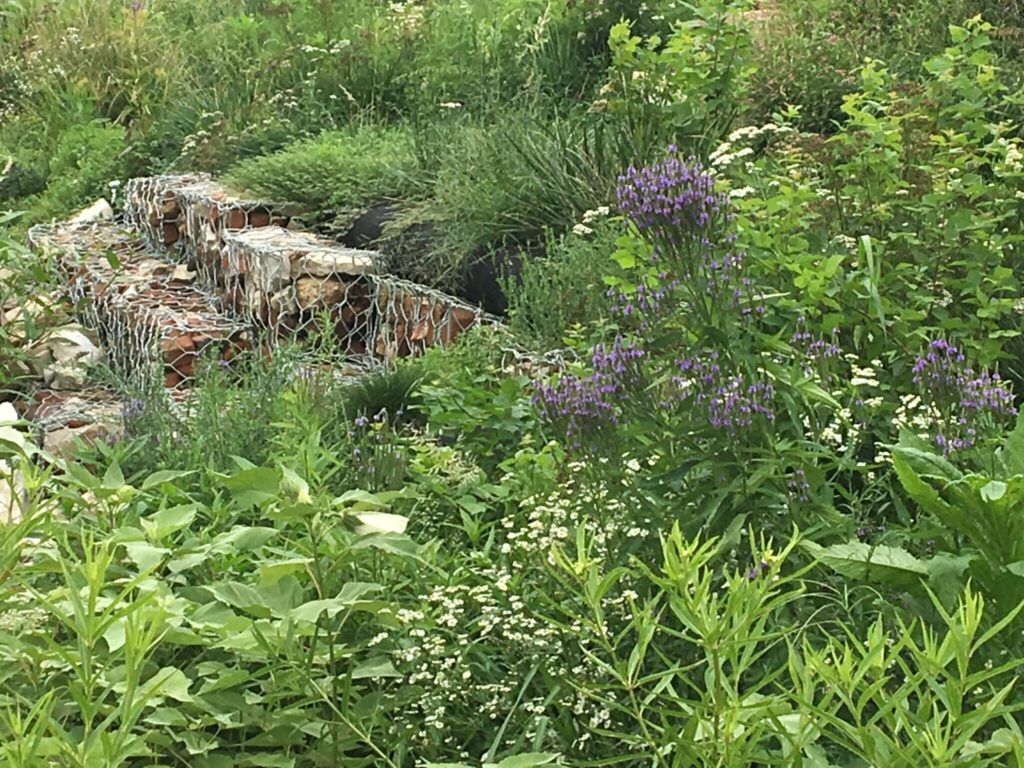 The park is dotted with found building materials and artifacts, above and below, that are now part of water filtration systems "to absorb stormwater runoff and reduce the impact on urban drainage and sewer systems."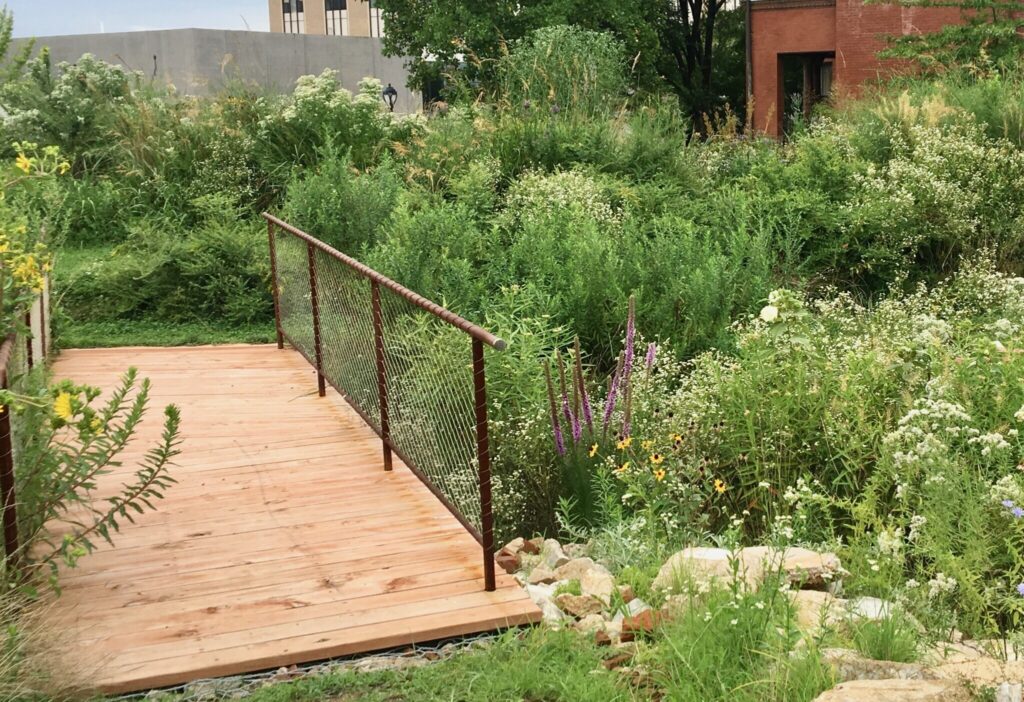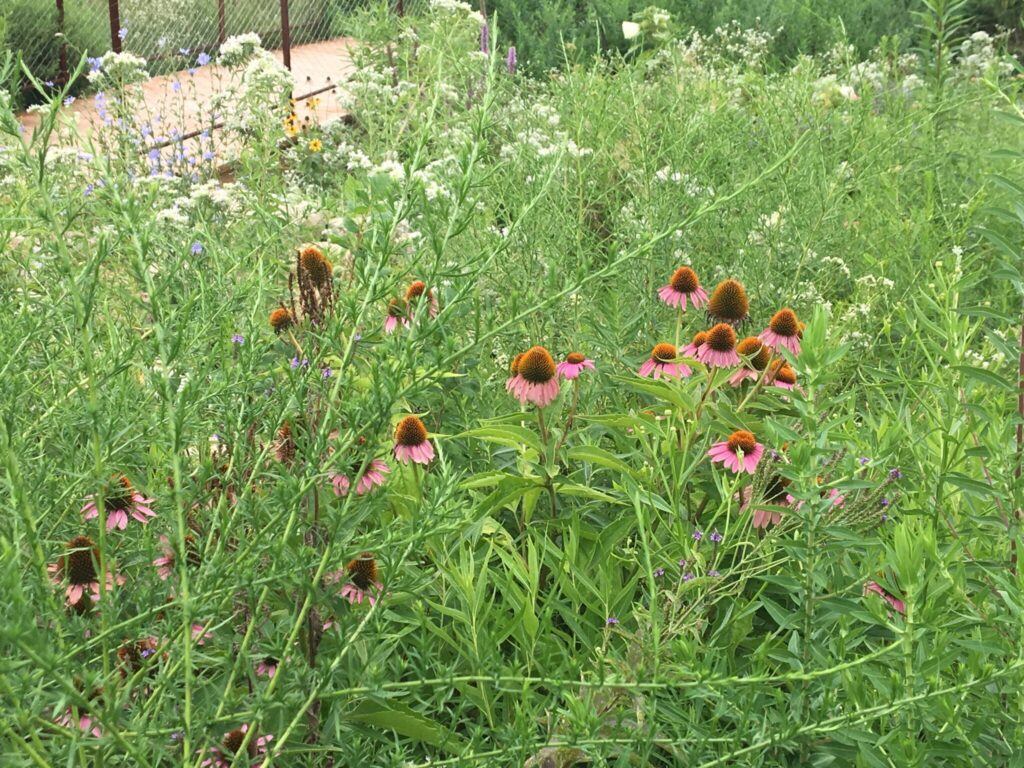 Native and non-native plantings blanket Park-Like.
Found building materials are also incorporated into seating and play spaces. 
There is a series of small man-made hills, one of which frames a view of the back side of the Scottish Rite Cathedral on Saint Louis University's campus on Lindell.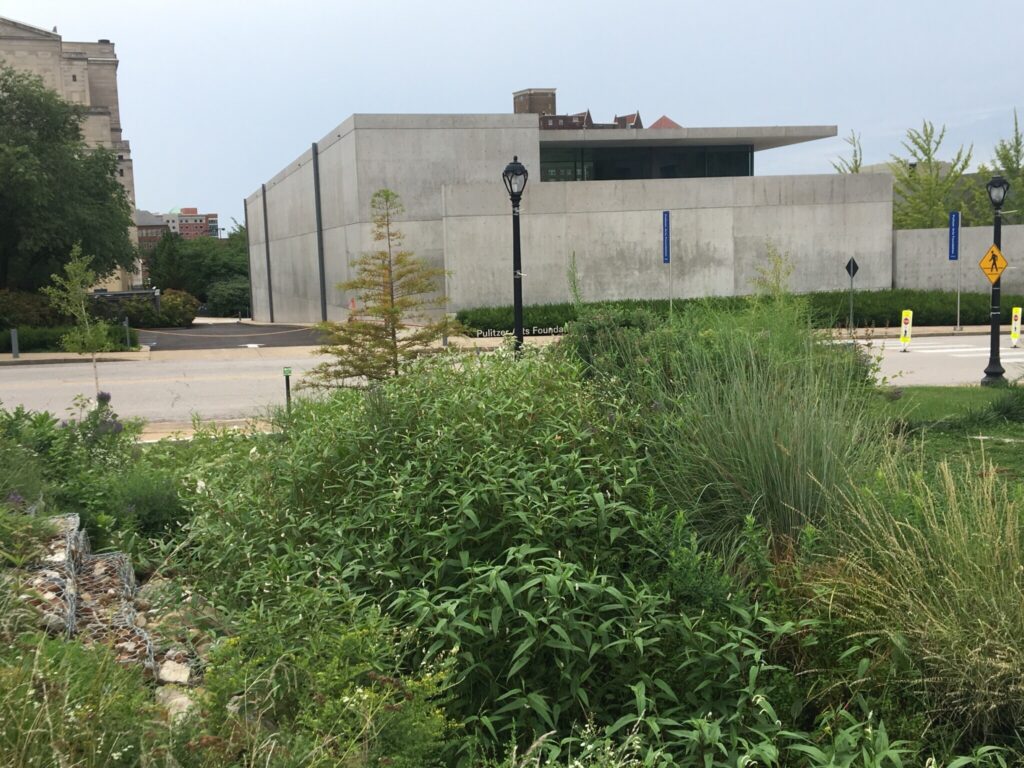 There will likely be more life on the street when the Pulitzer Arts Foundation, above, 3716 Washington, joins the other institutions and opens to the public August 13 through August 30. Book a 45-minute tour here for groups of up to 10 people. Entry to the museum is free. In the meantime, CAM is open. Visit the website to sign up for free timed-entry tickets. The Sheldon is offering timed-entry tickets to "Golf the Galleries," a playable mini golf course for the whole family, $5 to $10.
Park-Like, 3700 Washington east of North Spring is open daily from sunrise to sunset.