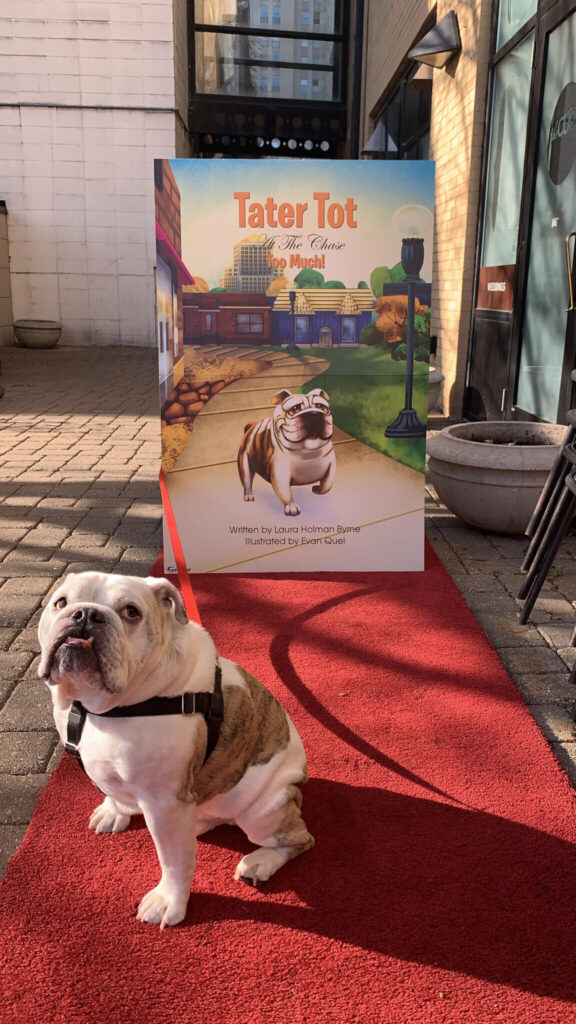 When CWEnders Laura Holman Byrne, a science and communications professional, and her husband Dennis, a hospitality executive, adopted an English bulldog, it never crossed their minds that "Tater Tot," the runt of the litter, would one day become the subject of a life lessons adventures book series teaching children (and adults) lessons on how to follow the Golden Rule.
The effect their smushy-faced pup had on people of all ages surprised them. "There's almost no one who hasn't melted into a smile when they meet him," Laura Byrne said. "Barriers and prejudices seemed to melt away, so while my husband and I were taken aback by the reaction, we knew we had to do something."
Byrne's experience in marketing and advertising was the catalyst for using Tater Tot as the perfect "fall guy" for demonstrating how important it is to show others respect, even in the smallest ways.  "It's obviously written as a children's book," explains the author, "but it is also a subtle and fun way for adults to to think about their own behavior too."
Last December Tater Tot posed for photos on the red carpet outside The Cup, 28 Maryland Plaza Rear, before a reading of Byrne's latest book, Tater Tot at The Chase: Too Much! The Cup proprietor Ericka Frank's background as a registered dietician inspired the author to feature moderation as a character-building life lesson. You'll find more on Tater Tot's connection to The Cup later in this post.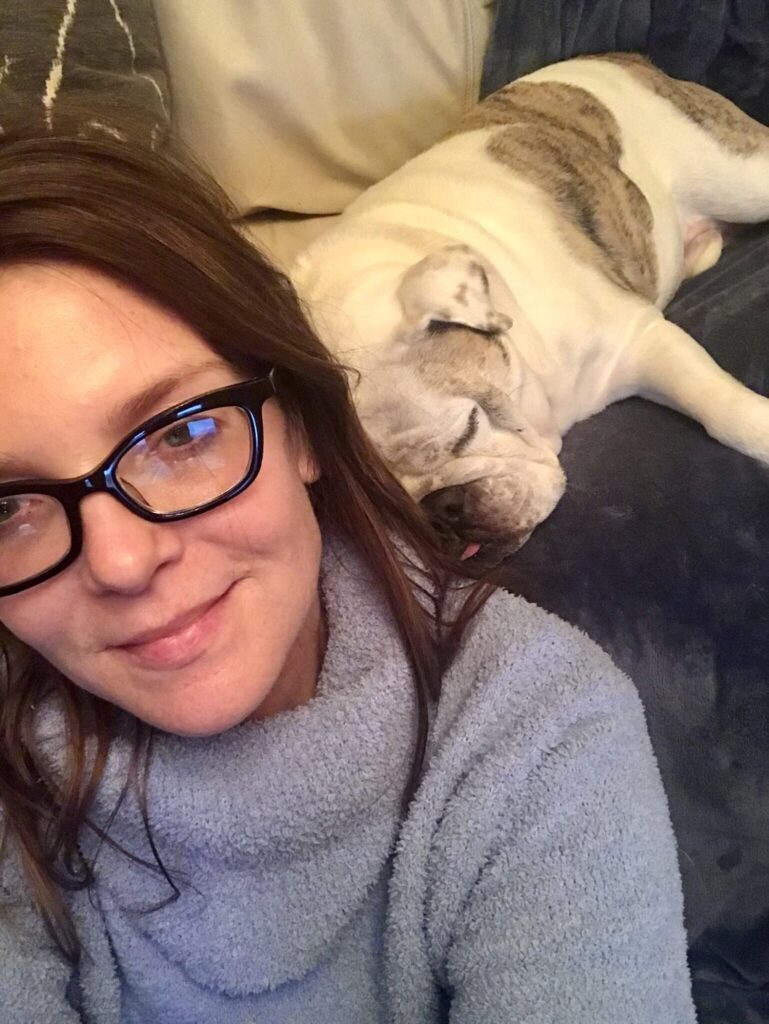 So much has changed since December—to put it mildly—that Byrne and I finally met recently for the first time on Zoom, while Tater Tot snoozed in the background.

Laura and Dennis Byrne moved to the CWE  7 years ago.  When they were exploring neighborhoods in St. Louis, the CWE reminded them of their former neighborhood, Russian Hill in San Francisco. Byrne said that they've moved so often over the years that "we've made a pact to love wherever we live."

In our conversation the author explained that "the goal of all of Tater Tot's Adventures is to provide a non-judgmental way to discuss behaviors that engender respect for everyone in any situation."   Each volume focuses on very simple behaviors that are easy enough for the youngest readers, ages 4 to 8, teenagers, and most "stubborn" adults, to understand.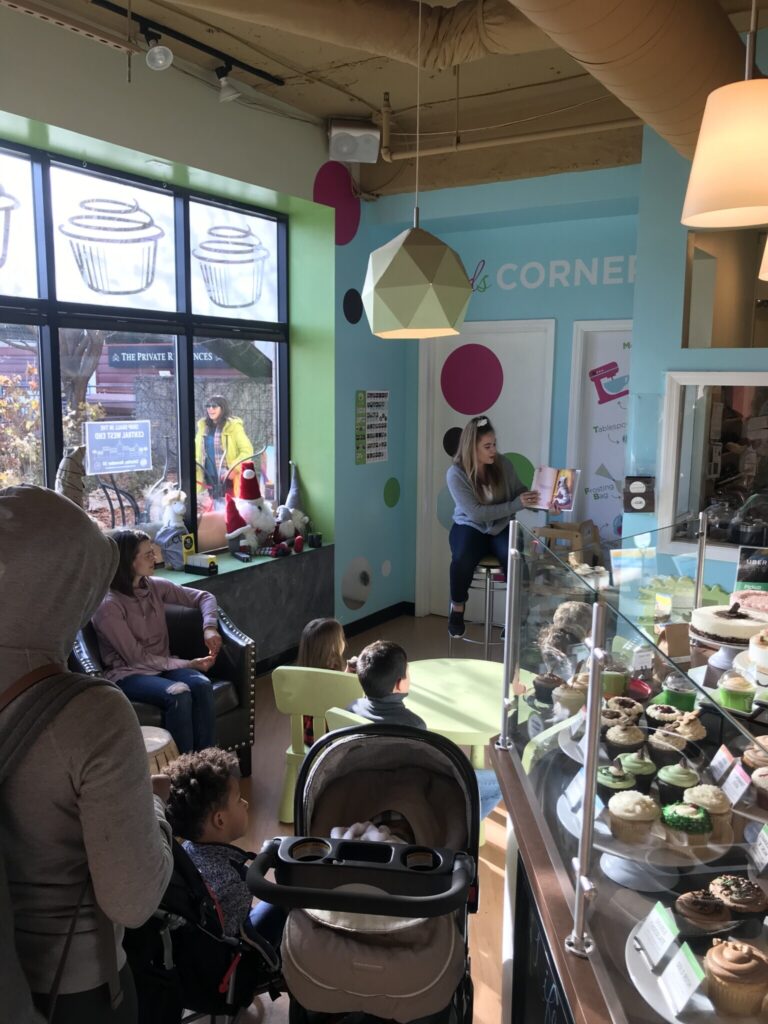 Byrne practices what she preaches in the Tater Tot books. She  has gifted over 3,000 books to military schools and organizations, children's hospitals, elementary schools, pediatric cancer foundations and neurosurgery centers around the world.  The signing event at The Cup benefited Carol House Quick Fix Pet Clinic.
Tater Tot became known to employees at The Cup long before the book was published.  On early morning walks with Laura, the pup caught the attention of Emily Hart, the production supervisor at The Cup, when he barked at the door to the employee entrance. The visits became more frequent, the staff became smitten, and soon Hart developed a "pupcake," taste tested by Tater Tot, which is now frequently on the menu at the neighborhood's cupcake shop.

Hart continued: "Our experience with Tater Tot shows how connected the CWE community is. While working in a cupcake shop it's rather hard to practice moderation, as discussed  in Too Much!, but we try our best to heed his advice."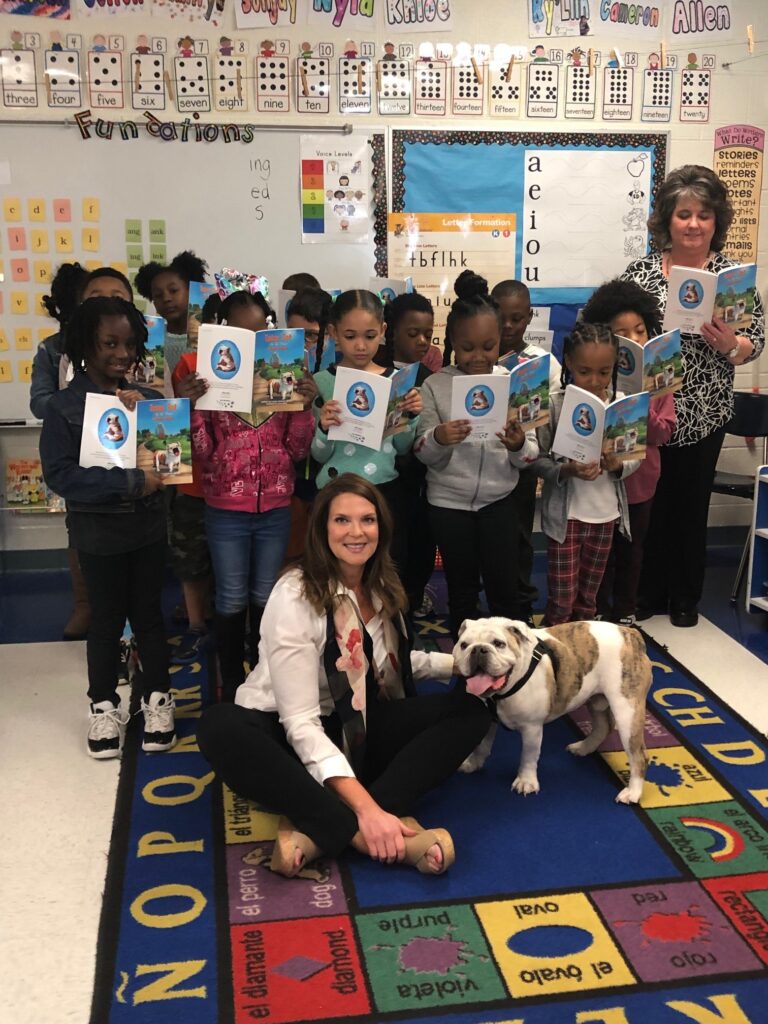 One of Tater Tot's many appearances was at Coldwater Elementary School in the Hazelwood School District. Teacher Carrie Fisher could not have surprised her students more after reading Tater Tot's first adventure, A Happy Helper, when there was a knock at the door and Tater Tot and the author were standing outside with bags of books for the students. Byrne could not have considered anything more worthwhile than sharing books with these students who showed such a sincere interest in learning and showing kindness. "They make you want to be a better person," the author said of her visit.
Fenton elementary reading specialist Diana Stites emailed that Tater Tot is a character her students love "because he's not only cute, they can relate to the lessons he learns in the books."

Stiles continued: "Laura's stories provide strong character elements that help students see the transformation Tater Tot makes as he learns and grows. The illustrations are engaging and enhance the story's examples of respect, kindness, and learning from our mistakes. Tater Tot's books provide a perfect example of an excellent character in a lovable imperfect pup."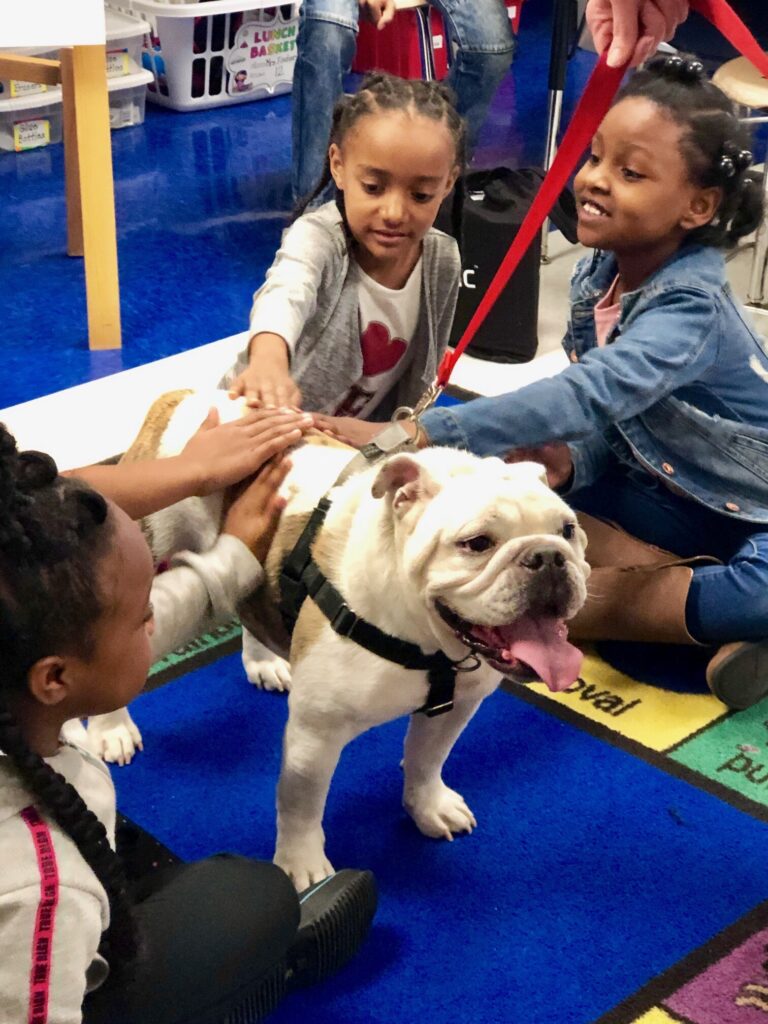 I followed up with Byrne the other day to see how an outgoing pup like Tater Tot is handling social-distancing guidelines:
"Tater Tot has been virtually busy," she said. "Now more than ever with all the new ways to communicate, Tater Tot is showing people how to be virtually respectful!. FaceTime, Zooming, webexing, you name it. He's been talking directly with friends and fans."  So when you see him out in the neighborhood, be sure to say hello—from a distance of course.
Tater Tot Adventures™  can be ordered at MrTaterTot.com for $17.99 each, $30 for the set. The books are proudly printed in Missouri by Garlich Printing.

P.S. – Thanks to Laura Byrne for providing all the terrific photos.