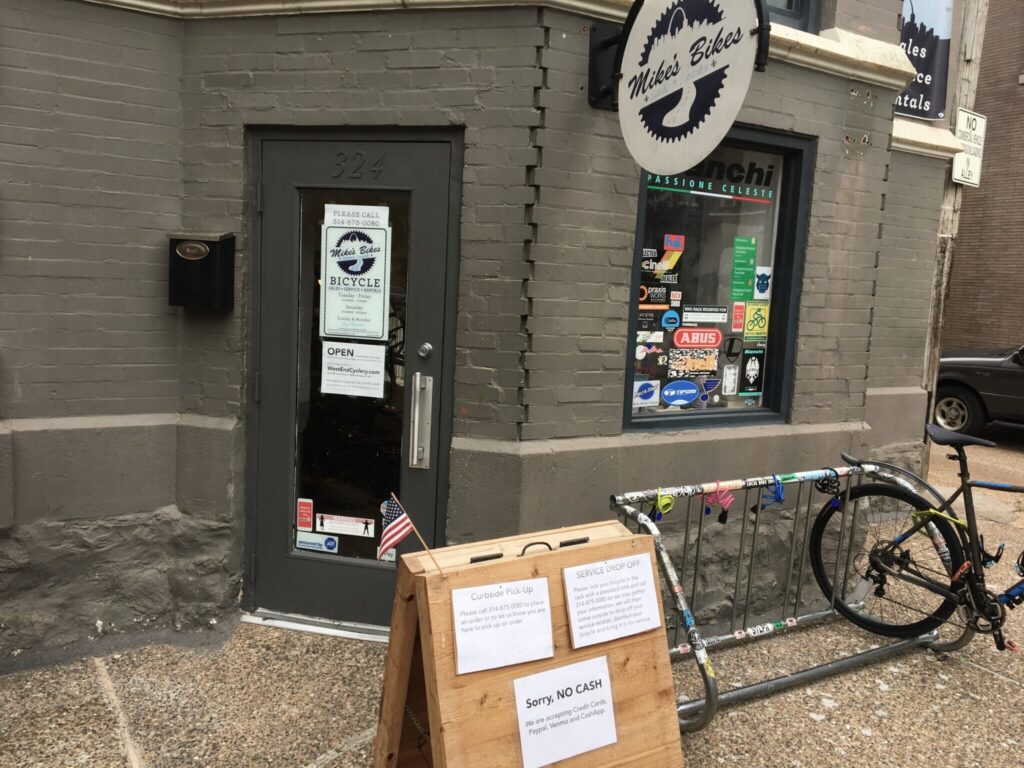 It's been interesting to see how local business owners adapt to new ways of operating in the time of COVID-19. A good example is Mike's Bikes, 234 N. Euclid, which is now offering curbside repair services and home delivery for bike purchases priced at $150 and up.
If your wheels are squeaky – and whose aren't these days – attach the bike to a lock on the rack out front, call the shop (314.875.0800), describe the problem, and the staff will take it from there (including disinfecting your bike before bringing it inside).
Co-proprietors Eric Schlling and Matt McRedmond have also set up a new website westendcyclery.com to handle online bike sales, as their current site is not e-commerce friendly. New bikes ($150 and up) can be delivered within 20 miles of 63108. Their efforts to adapt appear to have paid off. To date they have sold 43 bikes on the West End Cyclery site.
Mikes Bikes, 234 N. Euclid, 314.875.0800, Mon. – Fri. 10 to 5, Sat. 11 to 3. Call first, especially on Saturdays, as their hours have changed several times since the stay-at-home order went into effect, and they may be out delivering one of those new bikes.