A bitterly cold Fat Tuesday meant fewer people joined the 2nd Line Parade led by the Saint Boogie Brass Band and Jennings High School Marching Band as they traveled along Euclid from Washington to Maryland Plaza. There, the bands joined the McCluer South-Berkeley High School Band for a group performance. The Fat Tuesday event, the first of what we hope will become a tradition in the neighborhood, ended at 1764 Public House at Euclid and West Pine.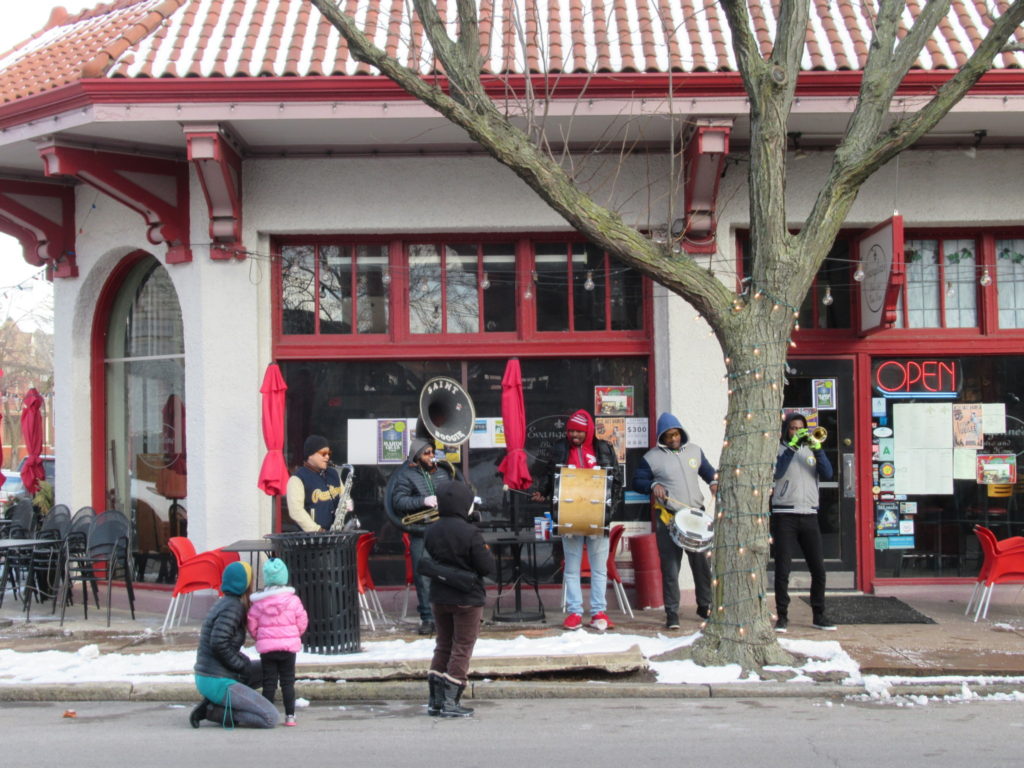 The parade route started at Evangeline's at Euclid and Washington where the Saint Boogie Brass Band performed before marching to Pi at the corner of Euclid and McPherson.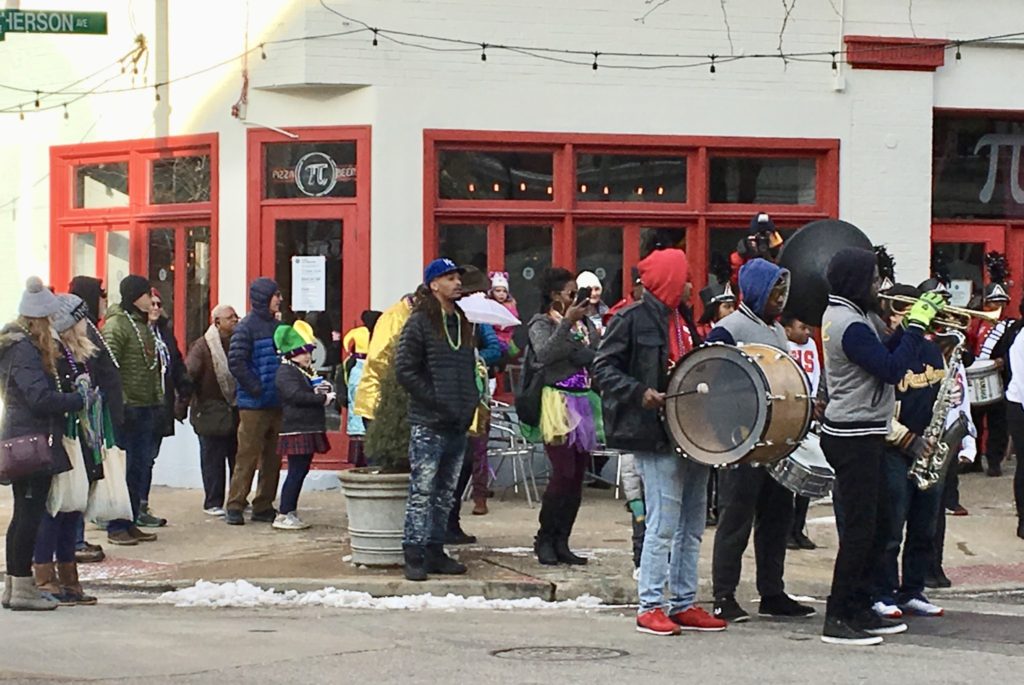 There they were joined by the Jennings High School Marching Band.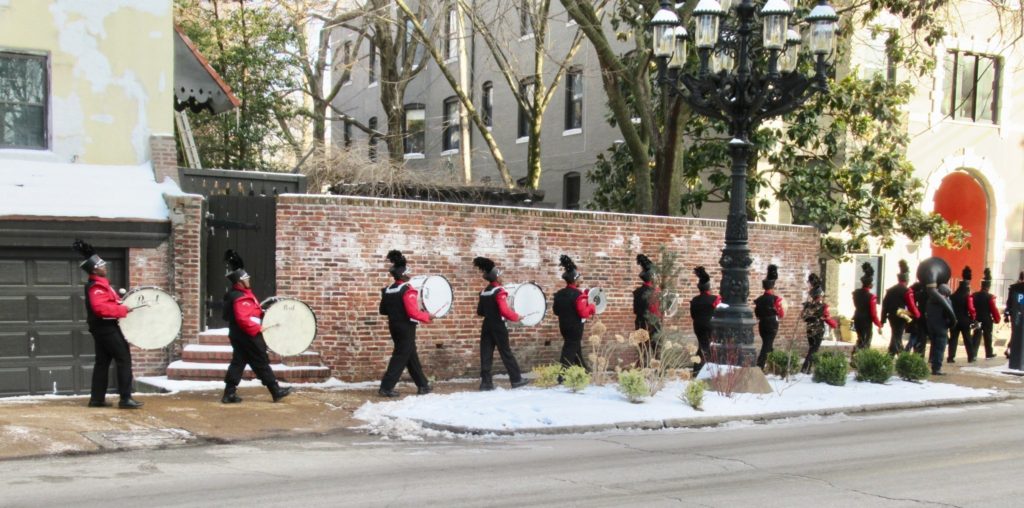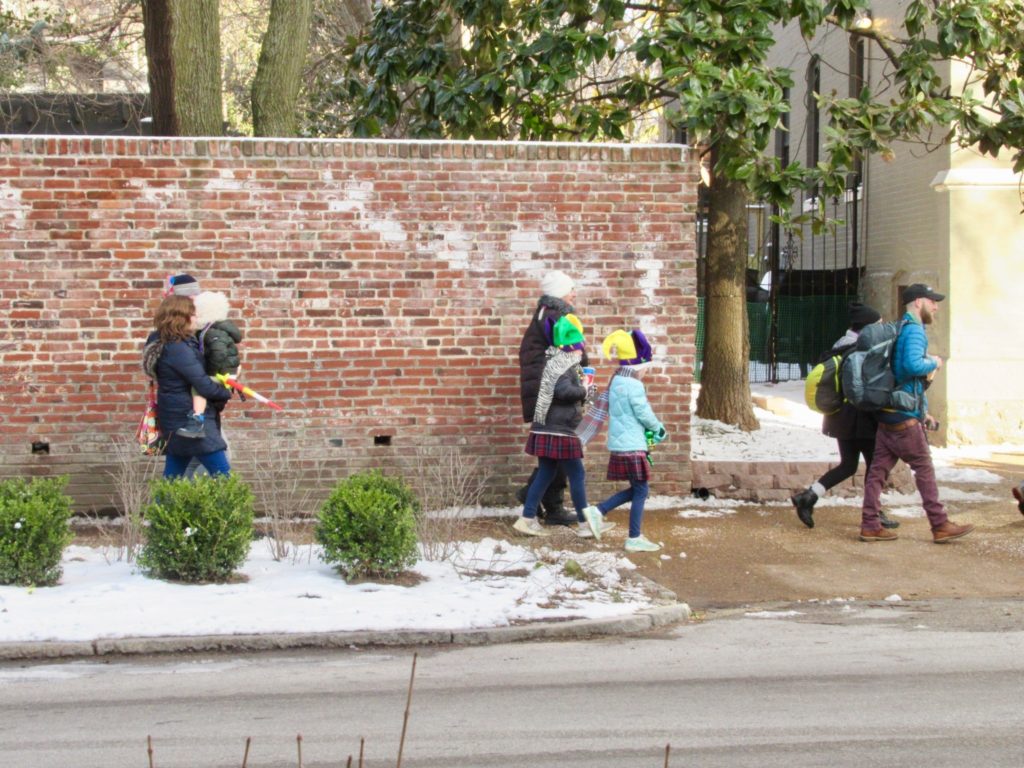 Some of the hardy souls who joined in the 2nd Line Parade.
At the corner of Maryland and Euclid the bands converged with the McCluer South-Berkeley Band, below.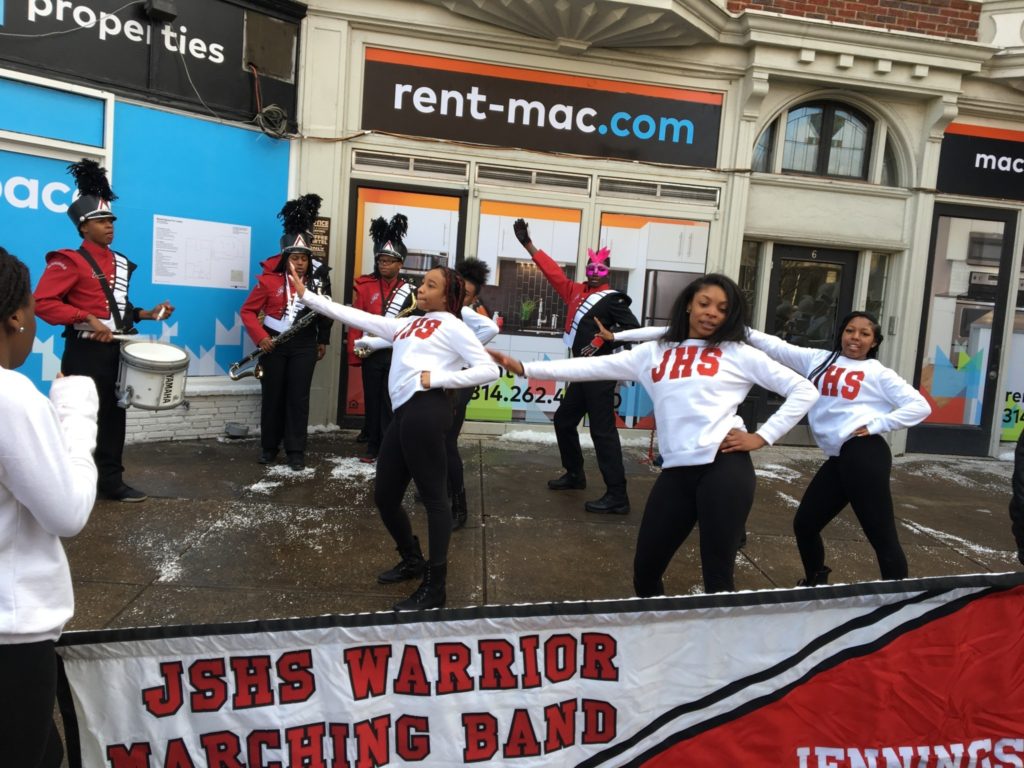 The high school band members were troopers to battle the cold as they entertained the crowd that had gathered for their group performance, above and below.
Finally, I wanted to share a favorite moment featuring one of Jennings High School's Band Members during last holiday season's Window Walk.
Thanks to Kate Haher, Executive Director of CWENorthCID, Erica Lembo, Marketing and Communications Director, and intern, Ellie Stuhlreyer for producing this fun event. And special thanks to all the band members who braved the elements to celebrate Fat Tuesday in the CWE.