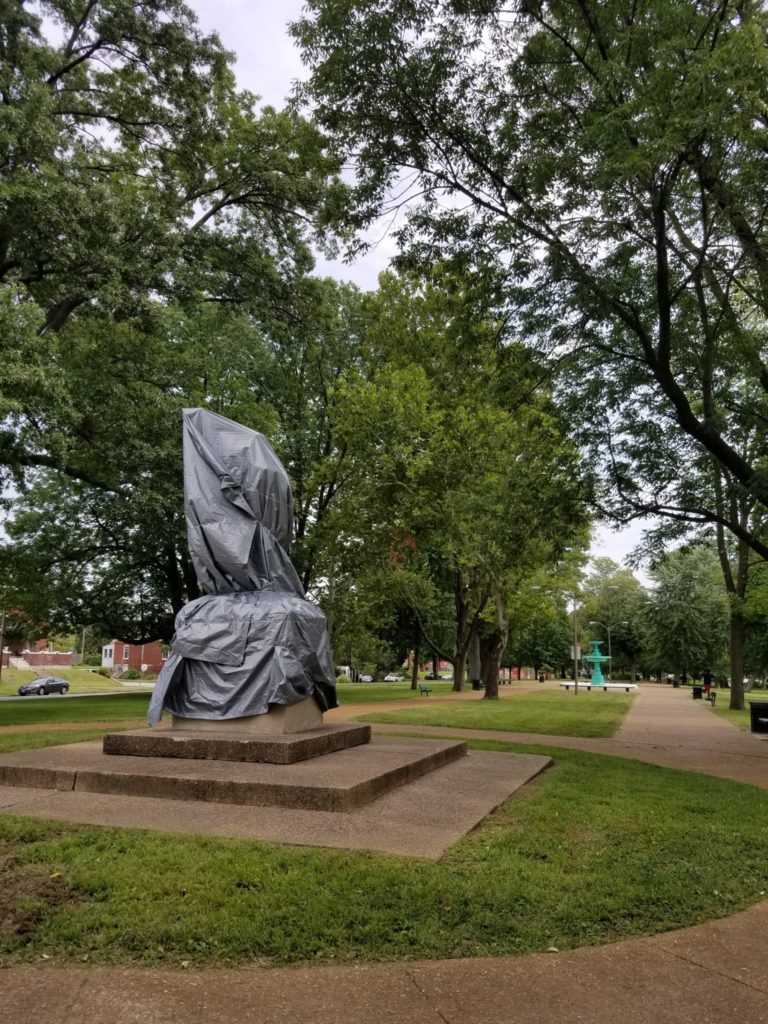 18th Ward Alderman Terry Kennedy has invited neighbors to attend the rededication of Dr. Martin Luther King's statue at the west end of Fountain Park, two blocks north of Delmar, on Wednesday, September 5, at 6 p.m.
The Fountain Park Neighborhood Association asked to have the statue cleaned and repaired in honor of the 40th anniversary of its installation in May, 1978.  According to an article in STL Today, the bronze statue, sculpted by Rudolph Torrini in 1977, was restored by Tony Rocca of AKT Studios. As the statue was being removed this July, concerned neighbors asked Rocca, "Where are you taking Martin?"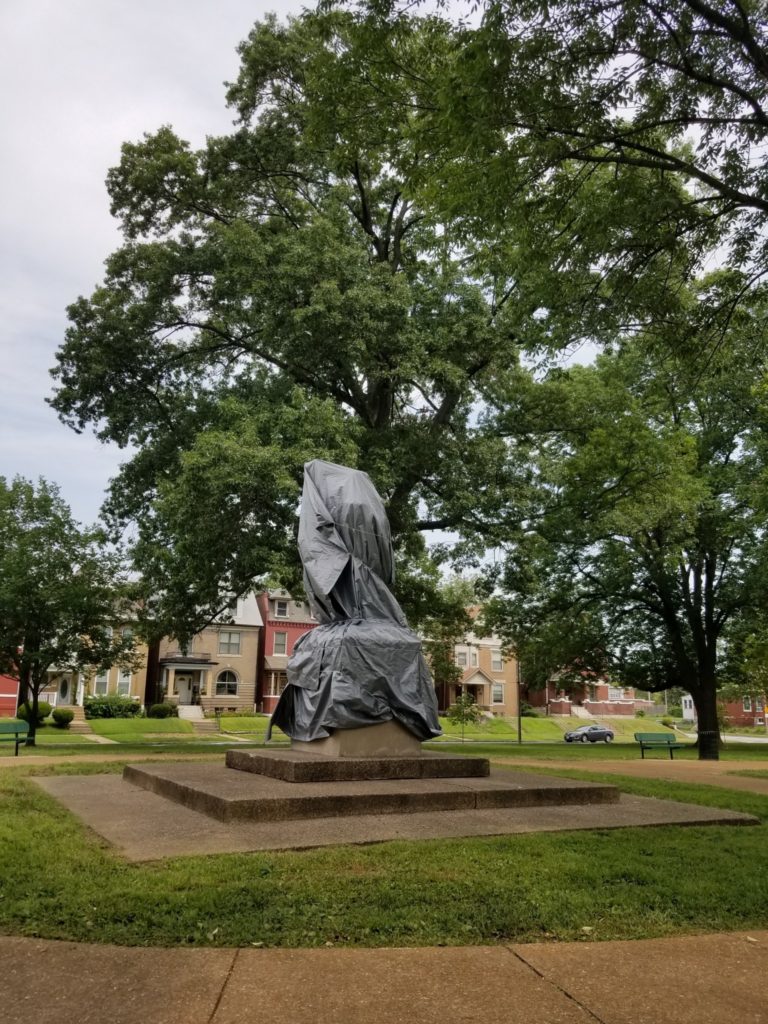 The statue has now been returned to its home in beautiful Fountain Park where it remains under wrap until the rededication ceremony this Wednesday.
In case of rain, activities will be held in Centennial Church, located at 4950 Fountain Avenue, directly across from the Dr. King statue.