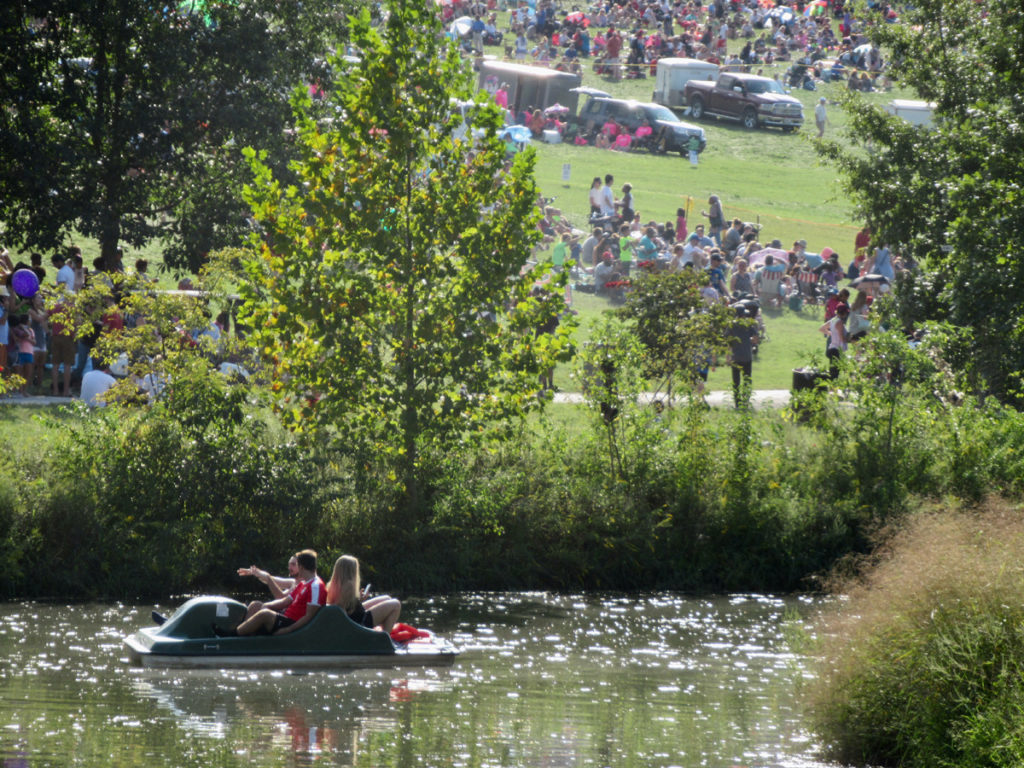 For only the second time in its 46 year history, the 2018 Great Forest Park Balloon Race was held on Art Hill, one of the prettiest spots in Forest Park. The location on Grand Basin offered a respite from the oppressive  heat to those who rented paddle boats or sat by water's edge and dipped their feet into the Basin.
The Balloon Race was founded by CWEnder John Marlow and friends Ted Staley, Dan Schettler and John Schaumberg, who modestly dub themselves The Fab Four. There were only 6 balloons at lift-off in the inaugural year 1973, and twice that number of spectators. Now the GFPBR invites over 60 of the most experienced balloonists in the country to participate, and there are an estimated 150,000 people attending the weekend's activities, the Balloon Glow on Friday night and the Race on Saturday afternoon.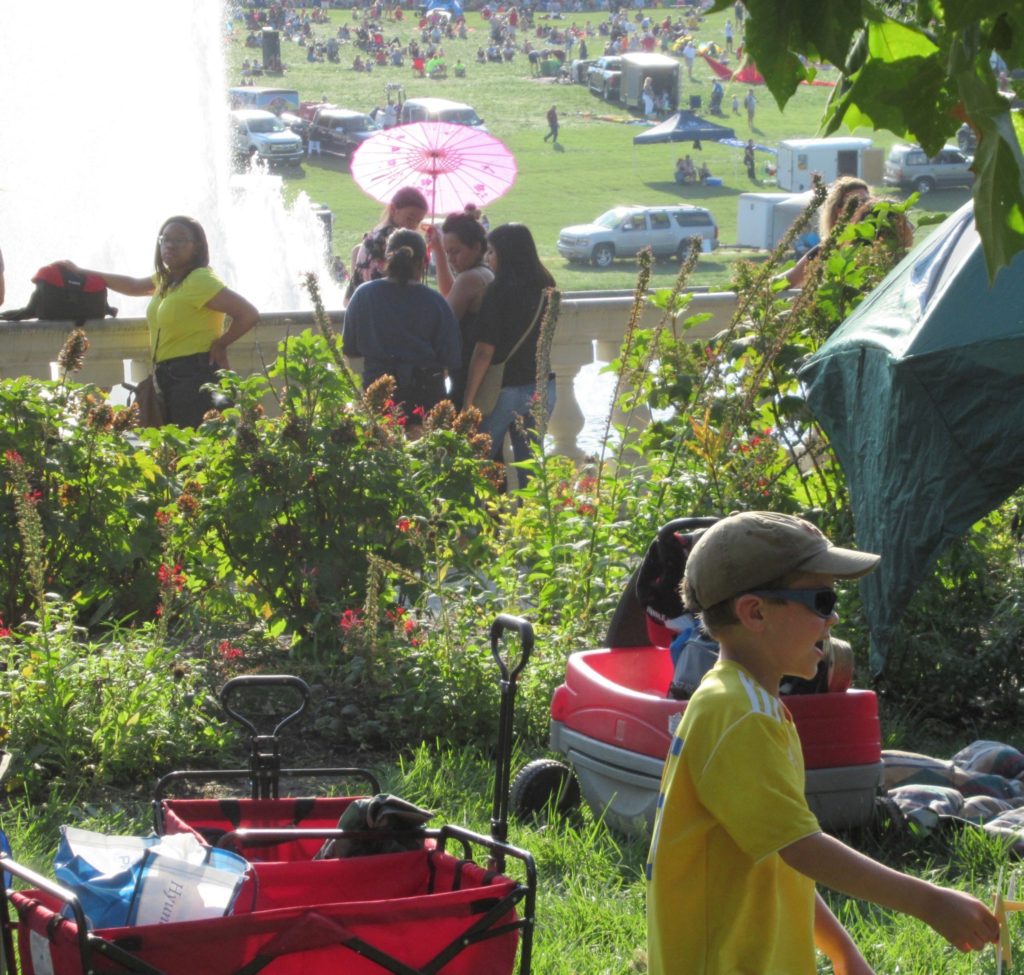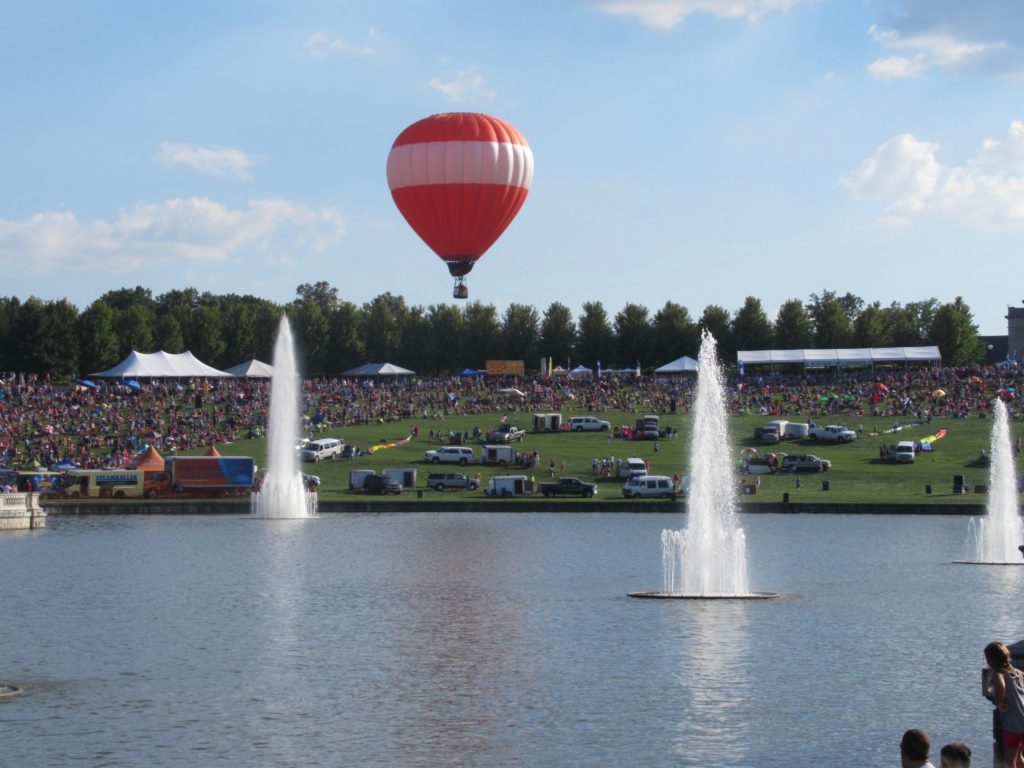 Lift off took place Saturday about 4:40 p.m. A southwest breeze guided the Hare (the lead balloon), above, to the old Chrysler plant in Fenton.  In Sunday's Post-Dispatch, reporter Leah Thorsen gives a first-hand account of what it was like to ride in the balloon sponsored by the newspaper.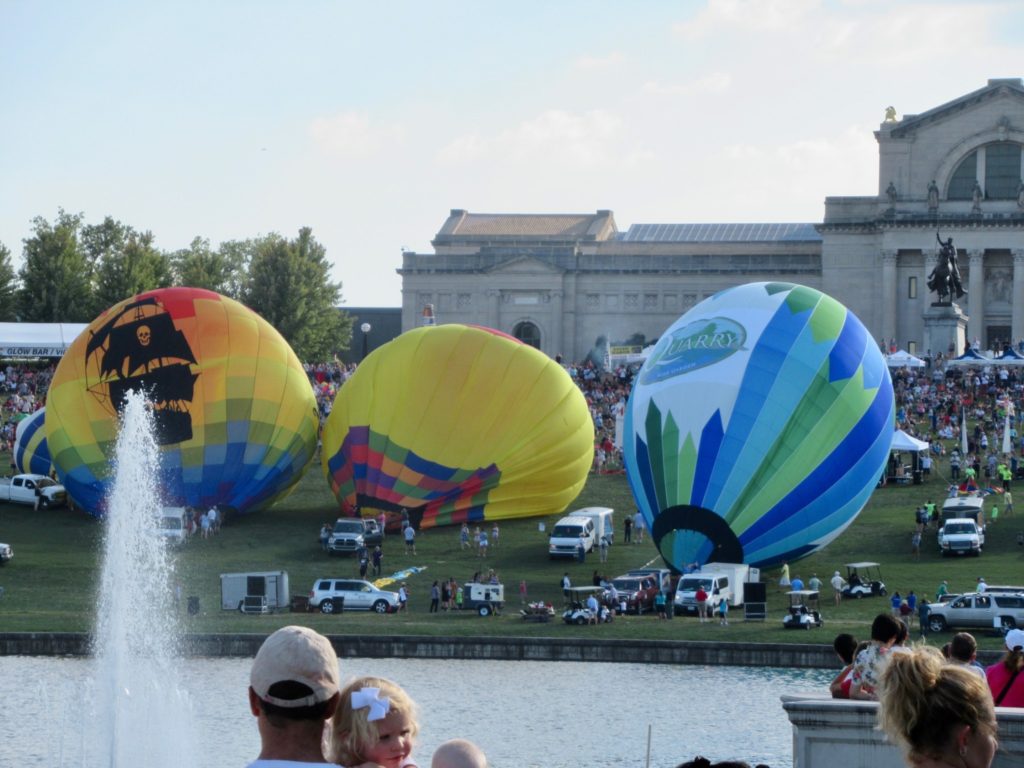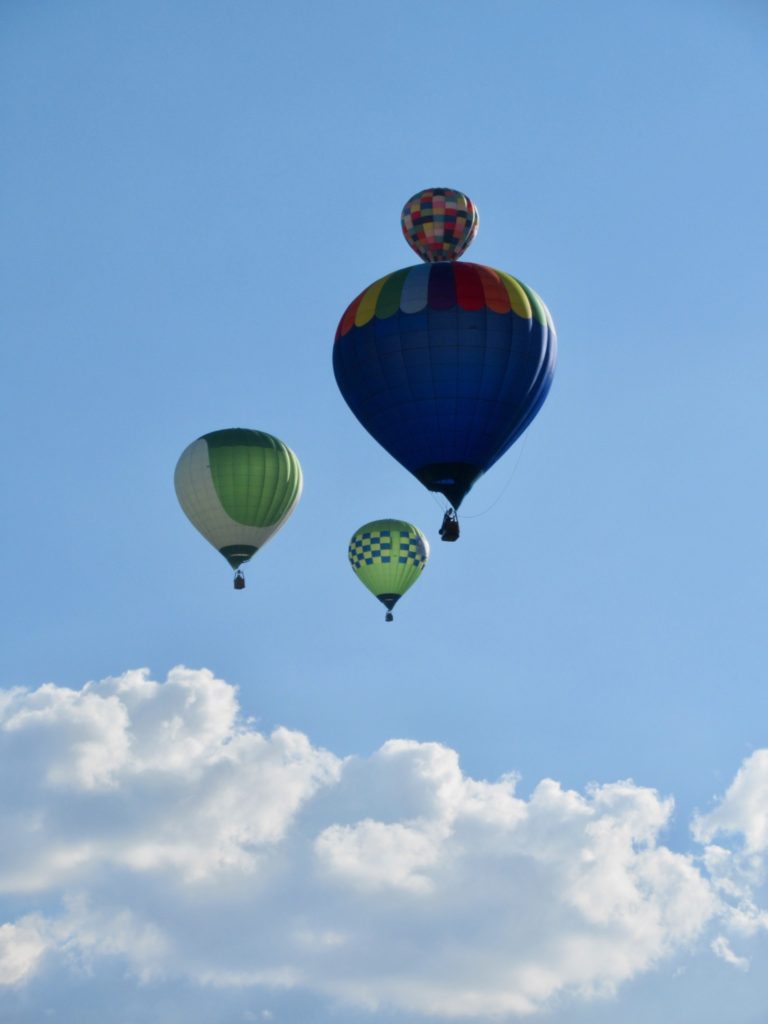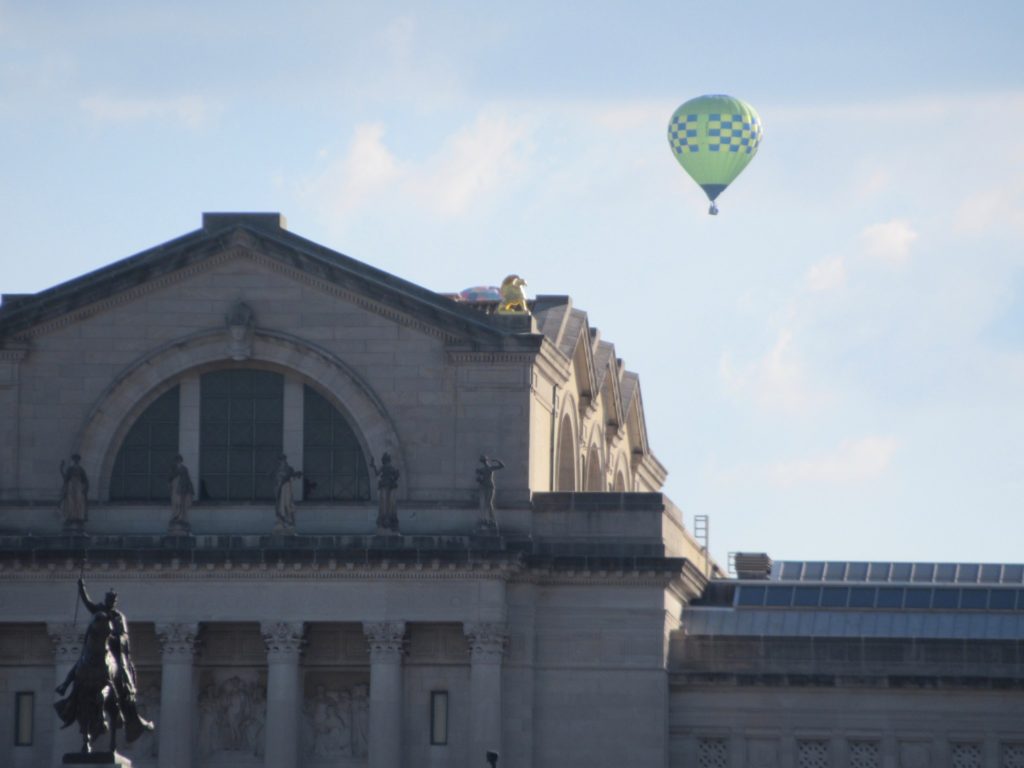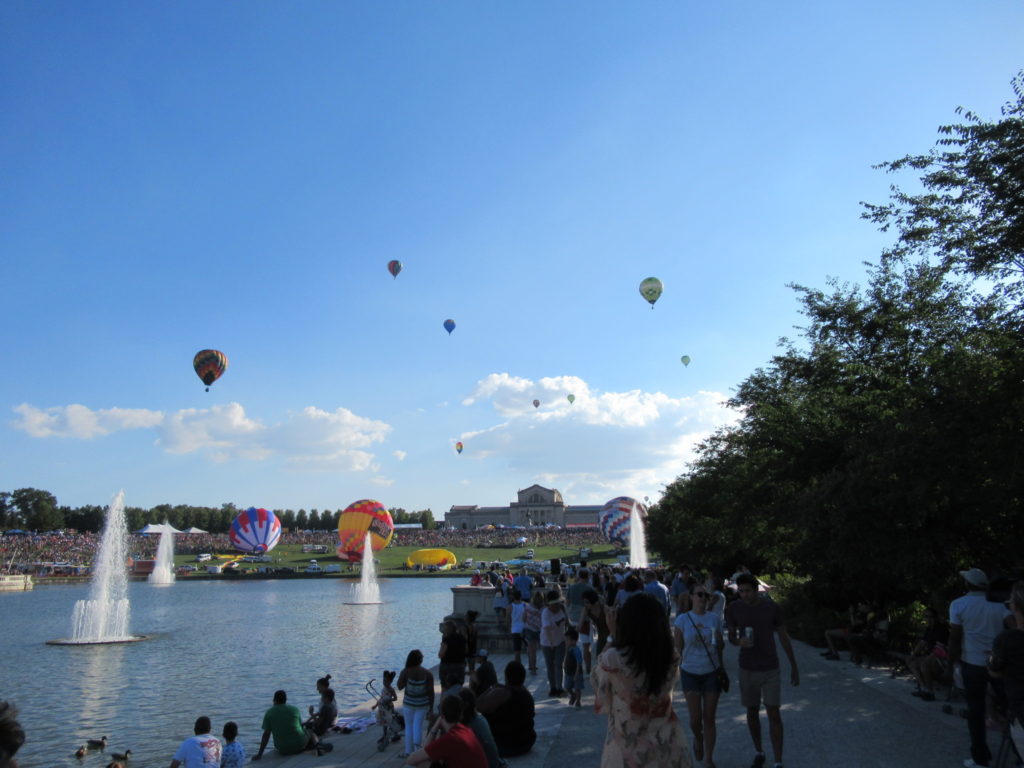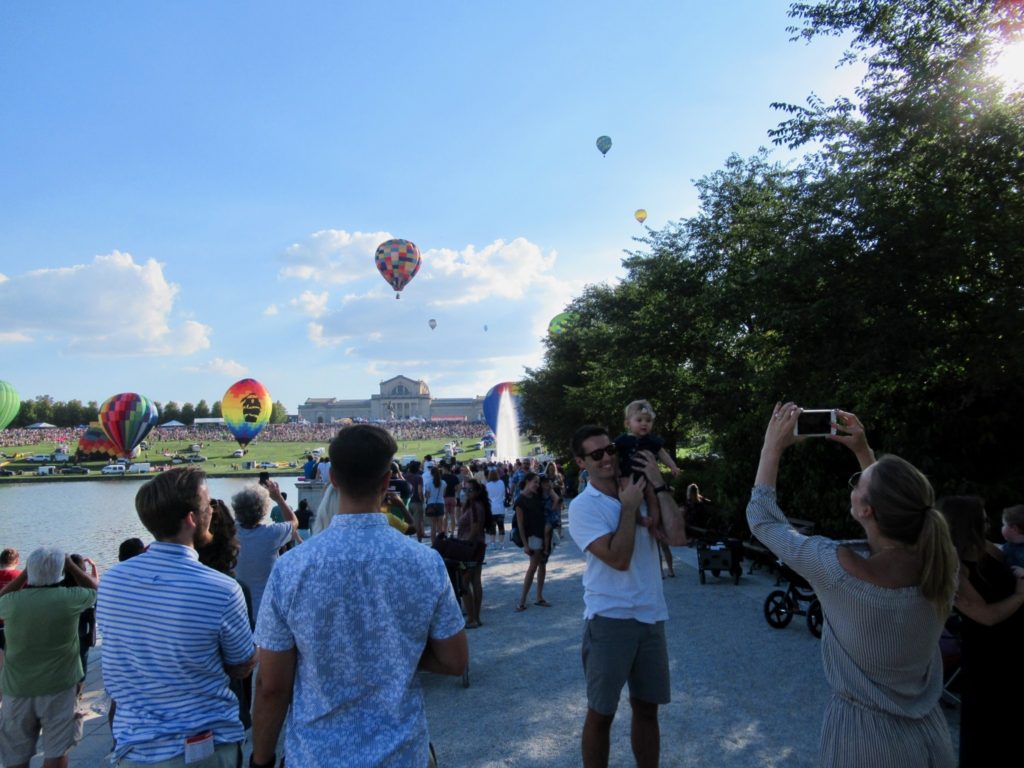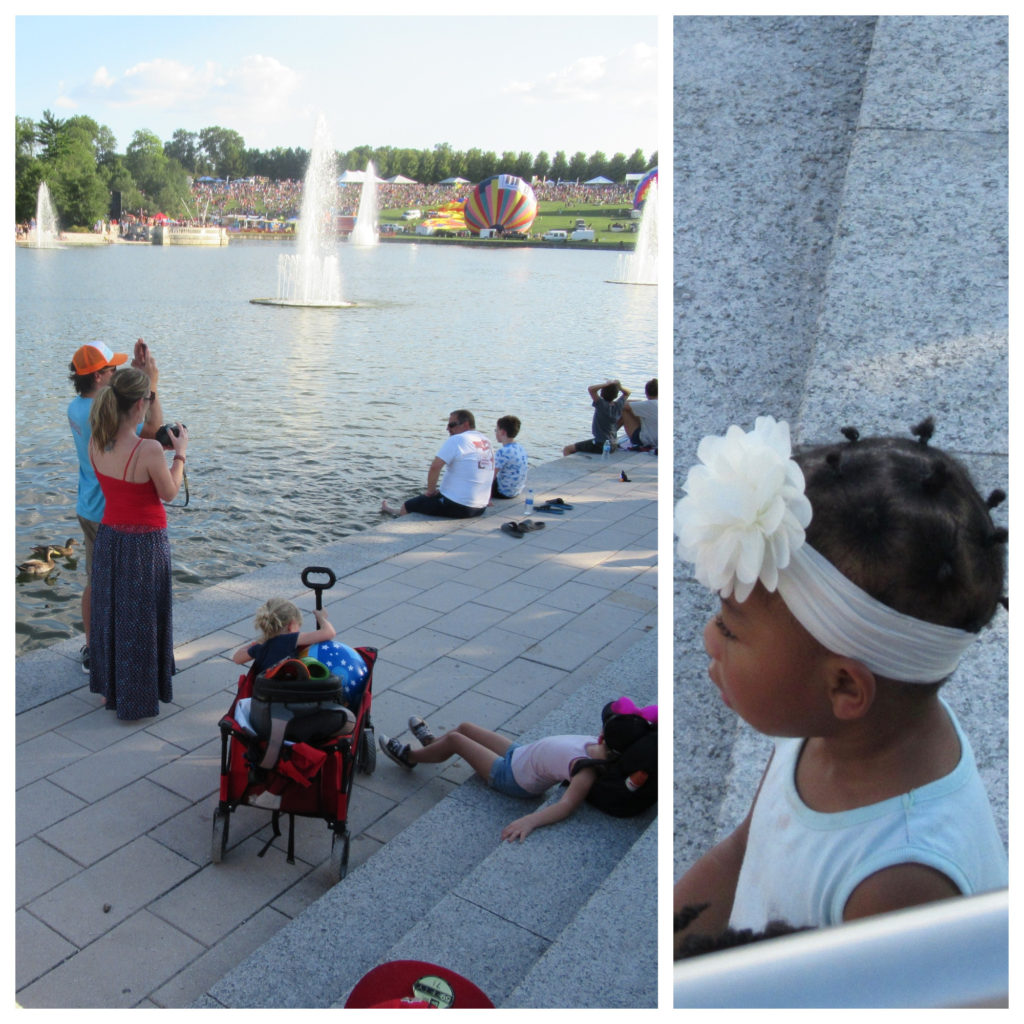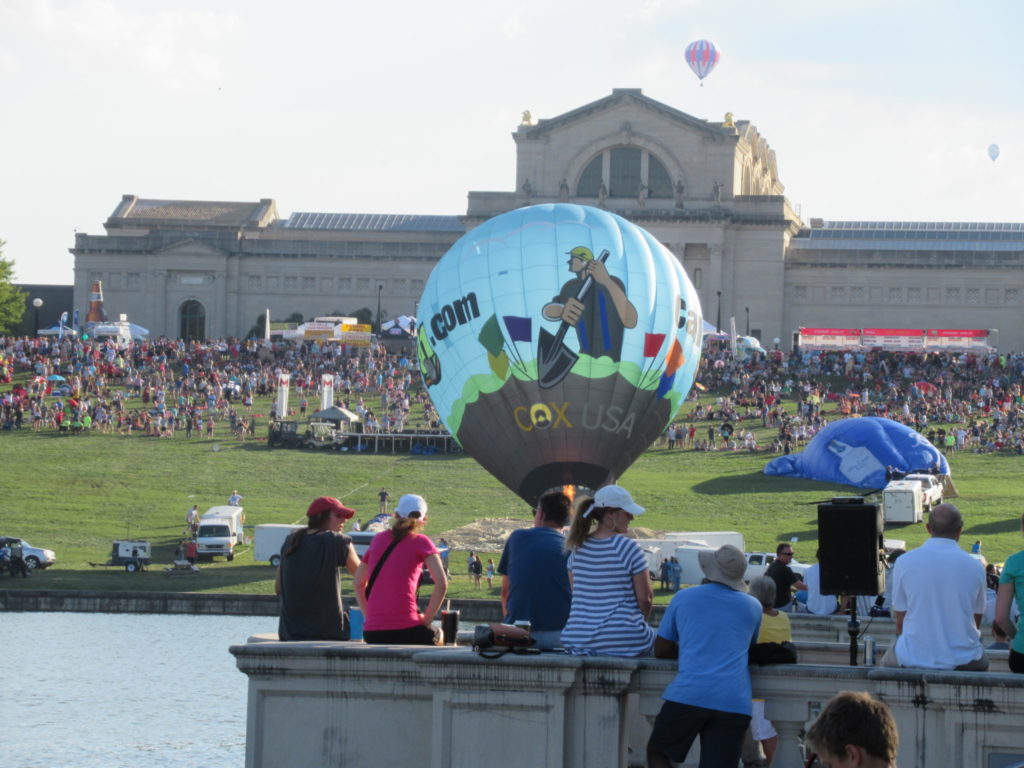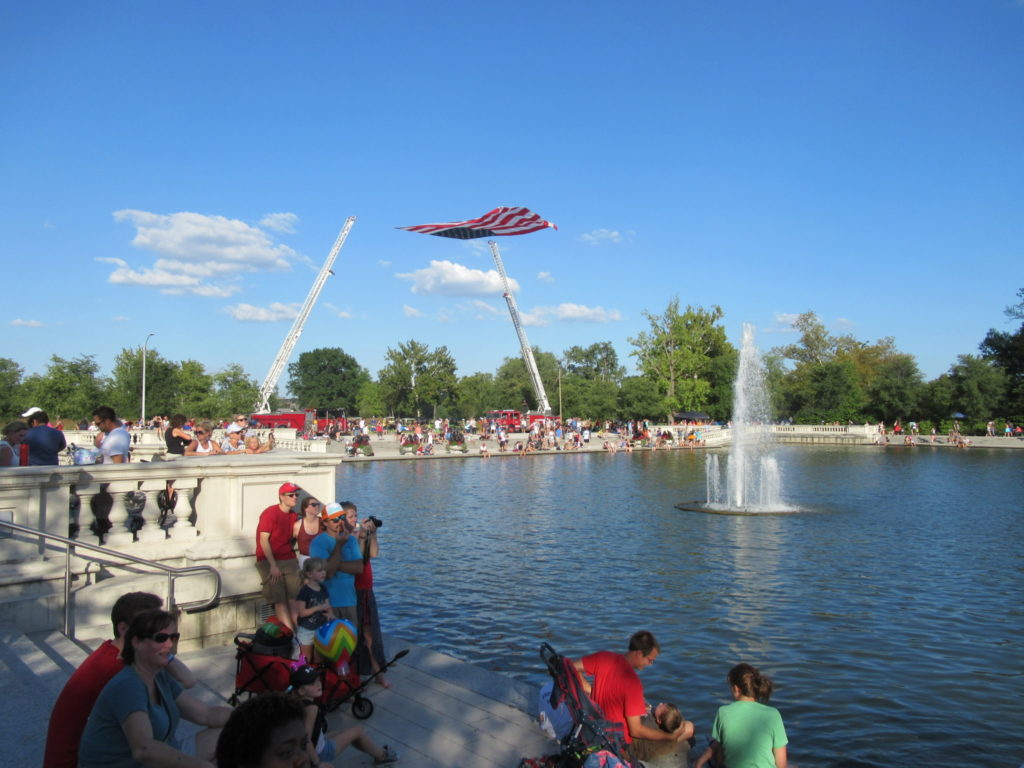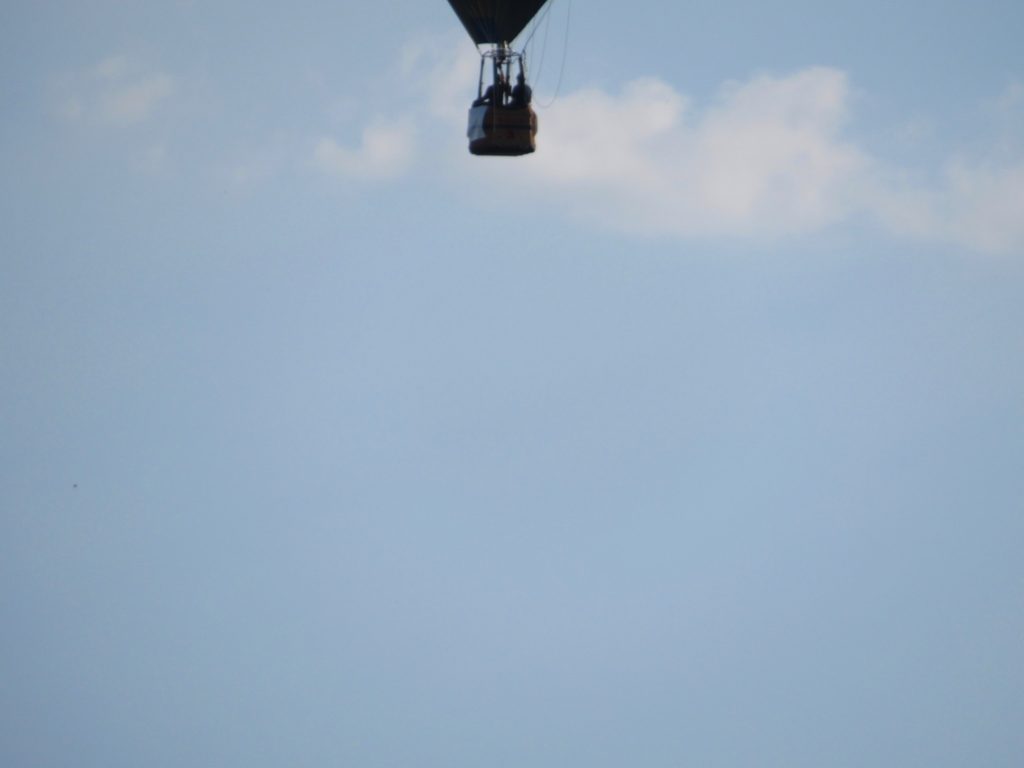 One of the great pleasures of the afternoon was to observe people of all descriptions as they enjoyed this fabulous family-friendly and free event on Art Hill. Thanks to John Marlow and friends for the countless hours of work organizing this magnificent gift to our town. And a very special thanks to PNC Bank, Presenting Sponsor of 2018's Great Forest Park Balloon Race. Other sponsors can be found on the GFPBR website.