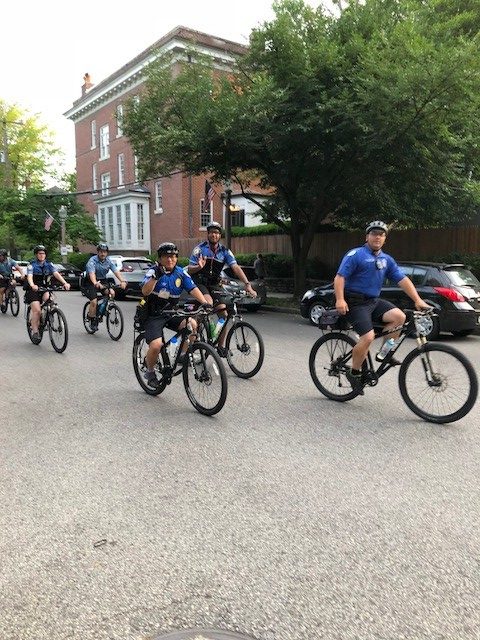 Thanks to CWE Neighborhood Security Initiative Executive Director Jim Whyte for sending photos of first responders who biked into the neighborhood last evening to enjoy dinner at Mission Taco and Culpepper's.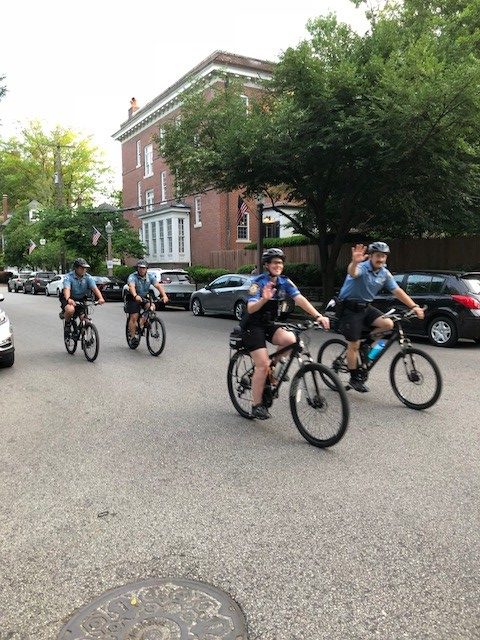 Officers from all over the U.S. and Canada were attending the 28th Annual International Police Mountain Bike Association Conference which was held at Washington University.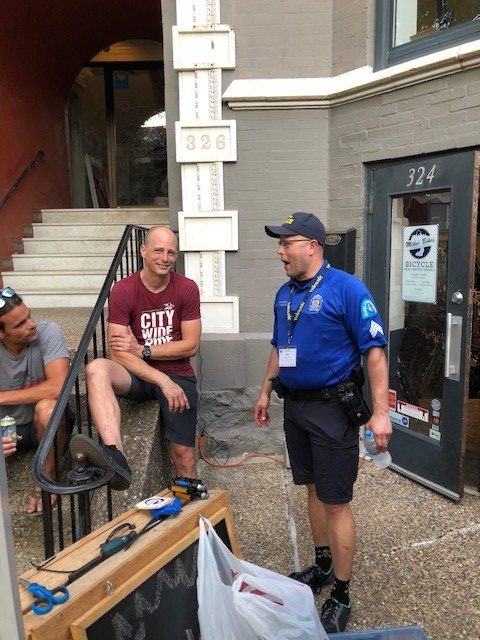 Mike's Bikes' Eric Schilling, above, provided sports drinks, water, and an offer of bike repair if needed.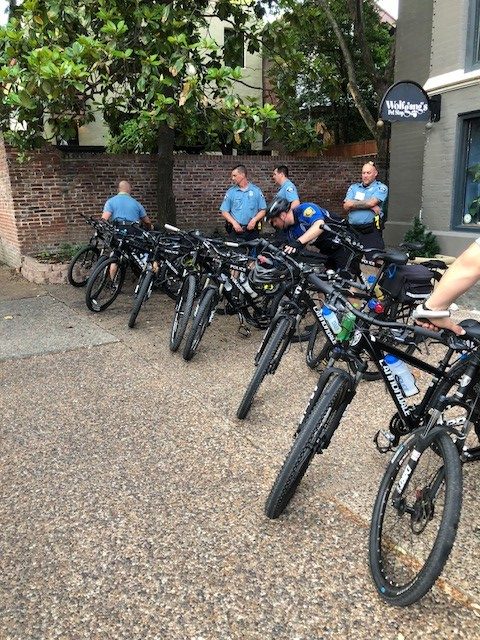 Jim Whyte reported that the officers enjoyed their time in the CWE and appreciated the friendly reception they received in the neighborhood.