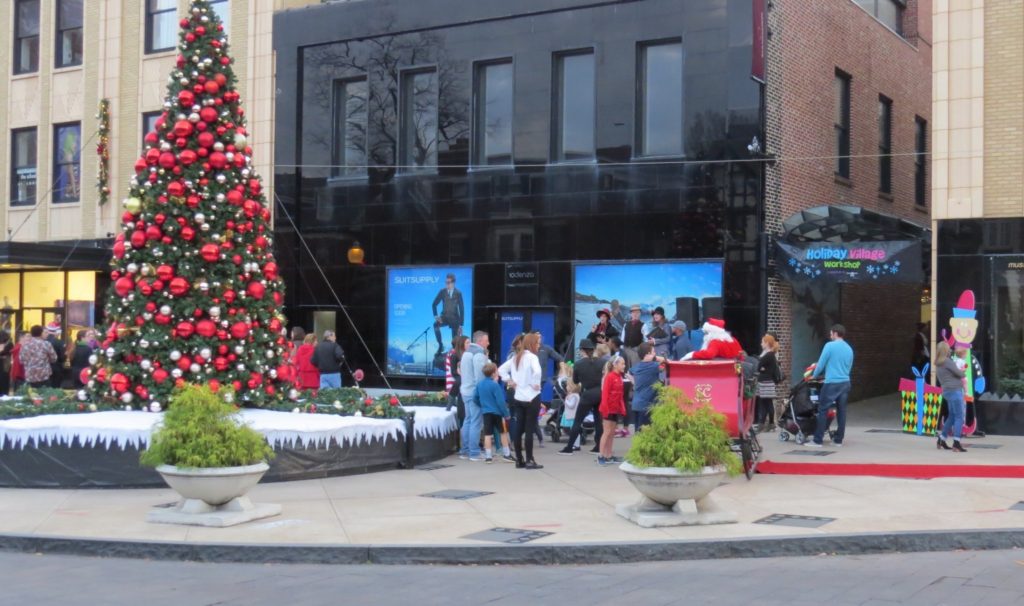 Today's post focuses on Maryland Plaza where the 13th Annual Holiday on the Plaza took place beginning at 1 p.m. Saturday and ending at 5 p.m. with the tree lighting ceremony. The festive family event featured a visit with Santa, pony rides, Bob Kramer's Marionettes hosted by Handcrafted by Bissinger's, and a fun-filled Indoor Workshop.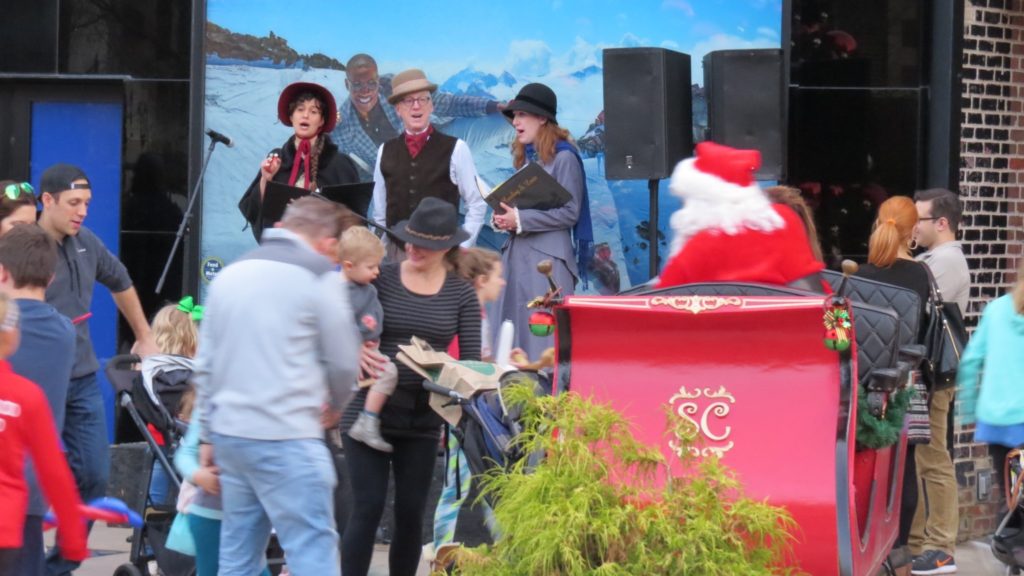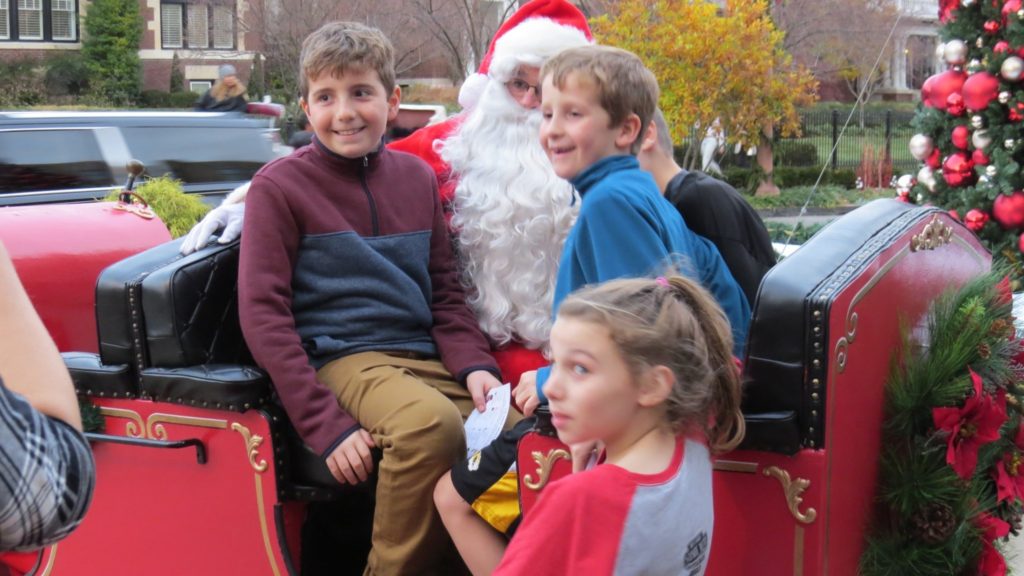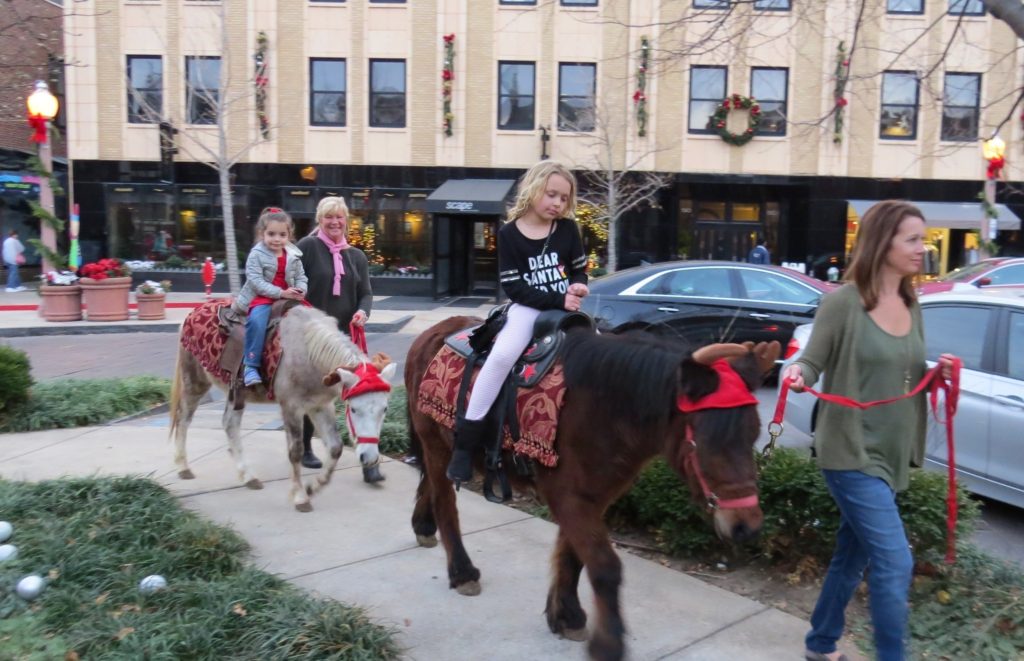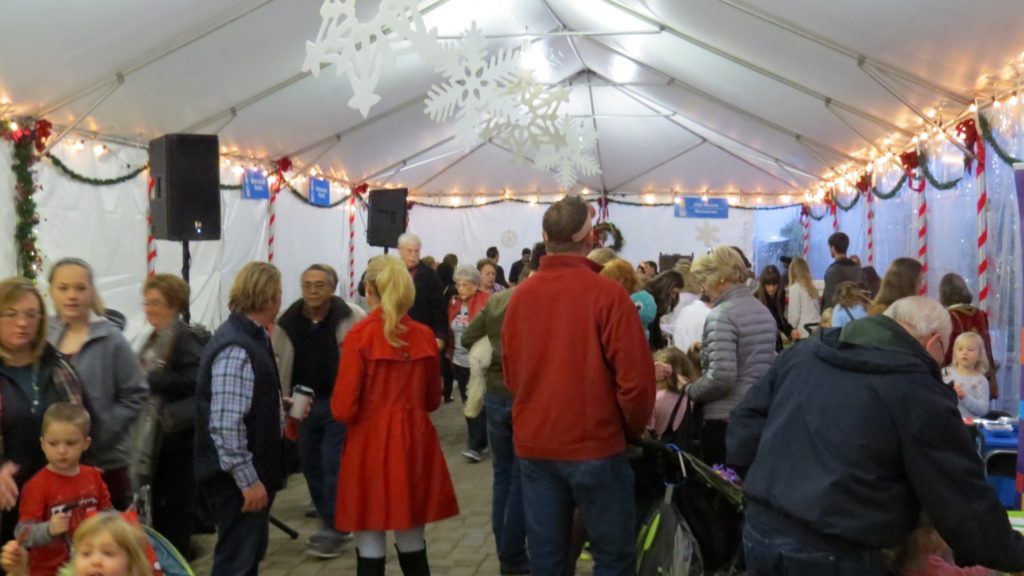 The creative activities in the jam-packed workshop were hosted by The Magic House, The Home Depot, The Cup, The Science Center, MassageLuXe, Paul Mitchell The School St. Louis & The World Chess Hall of Fame. Proceeds from the $5 per child admission (adults were free) benefitted Shriners Hospital.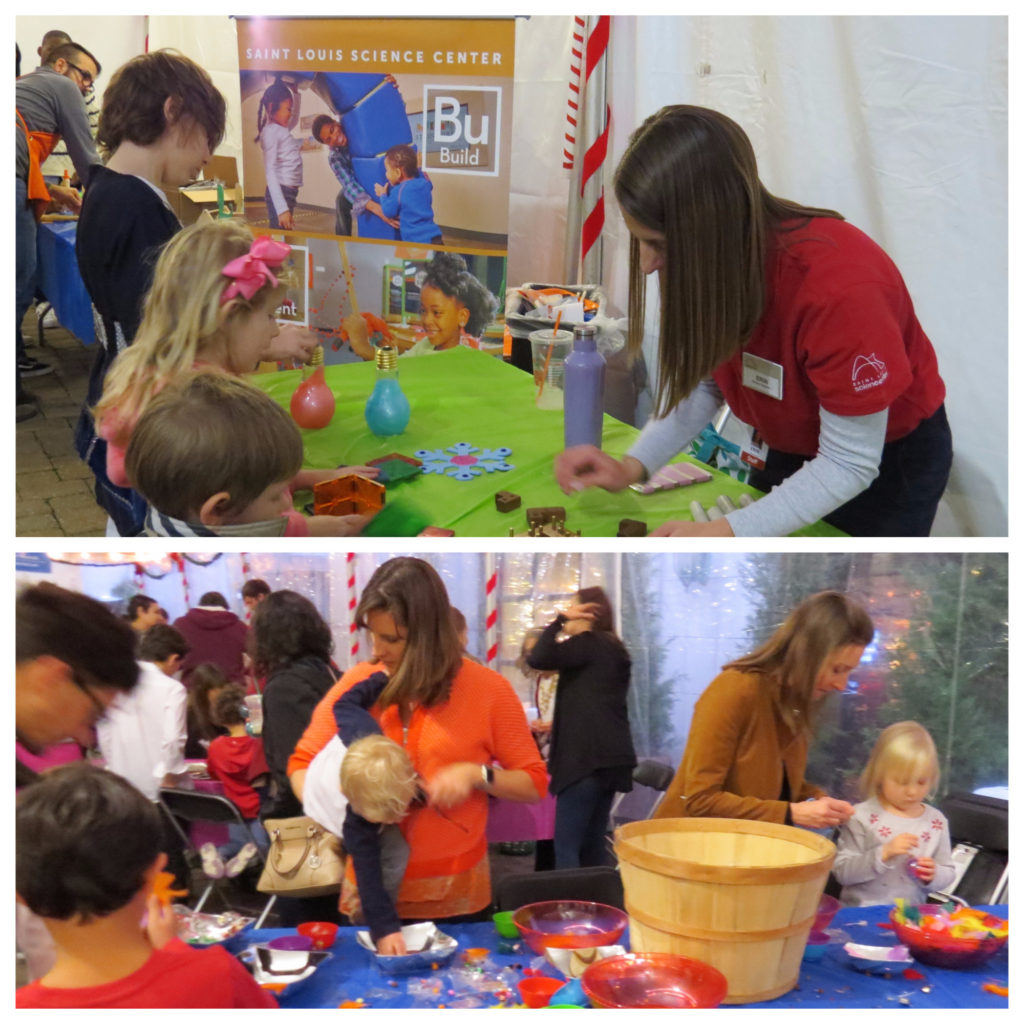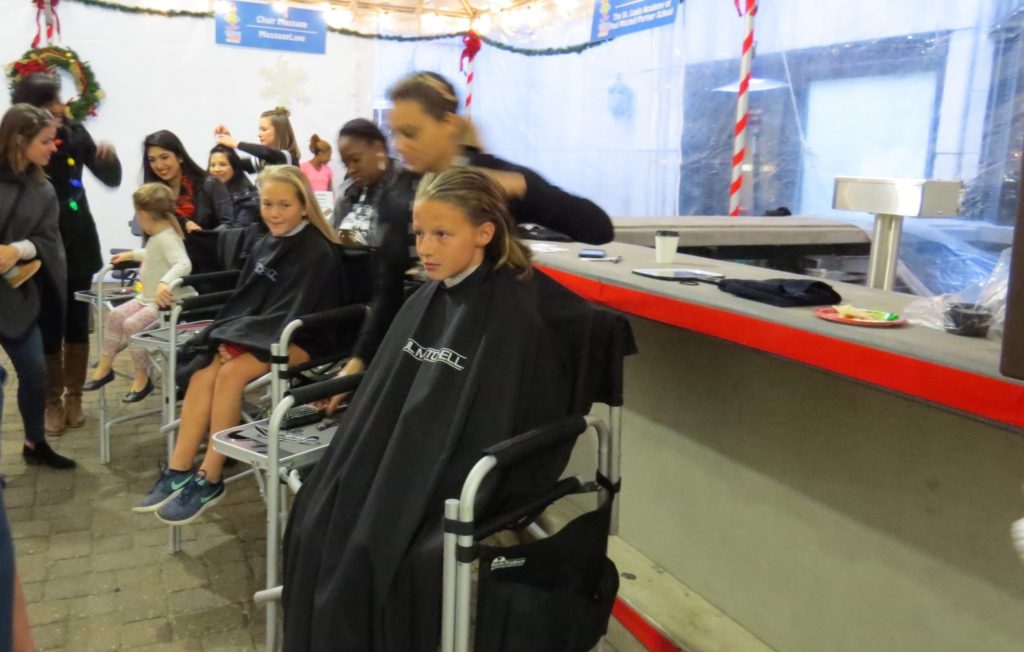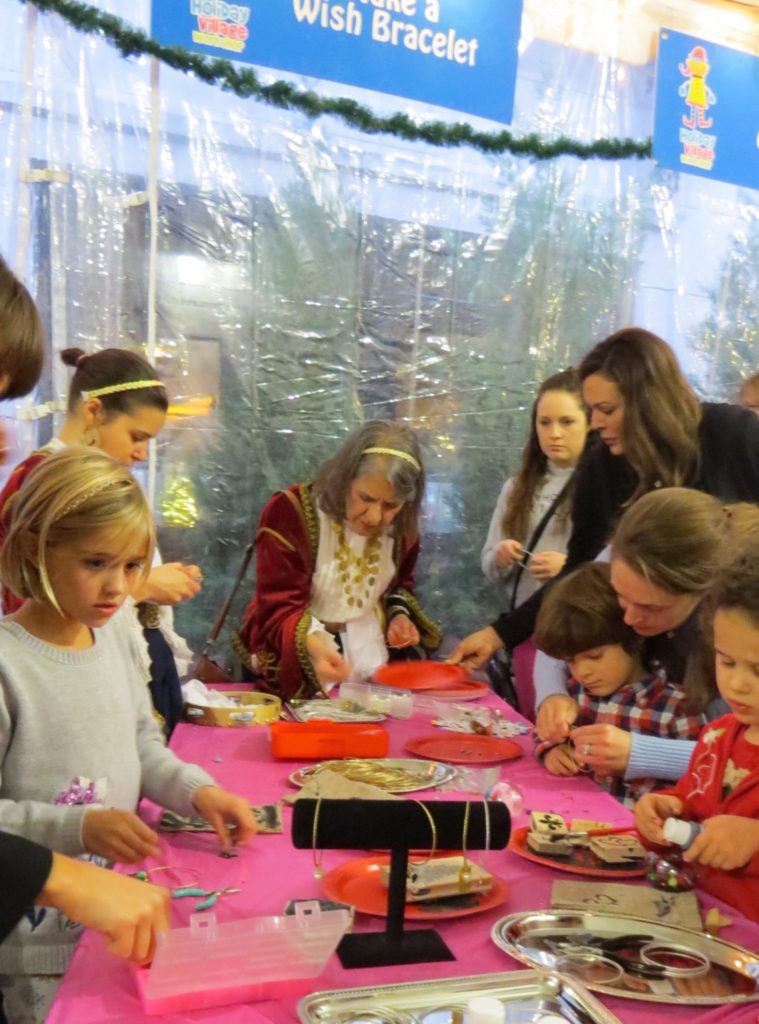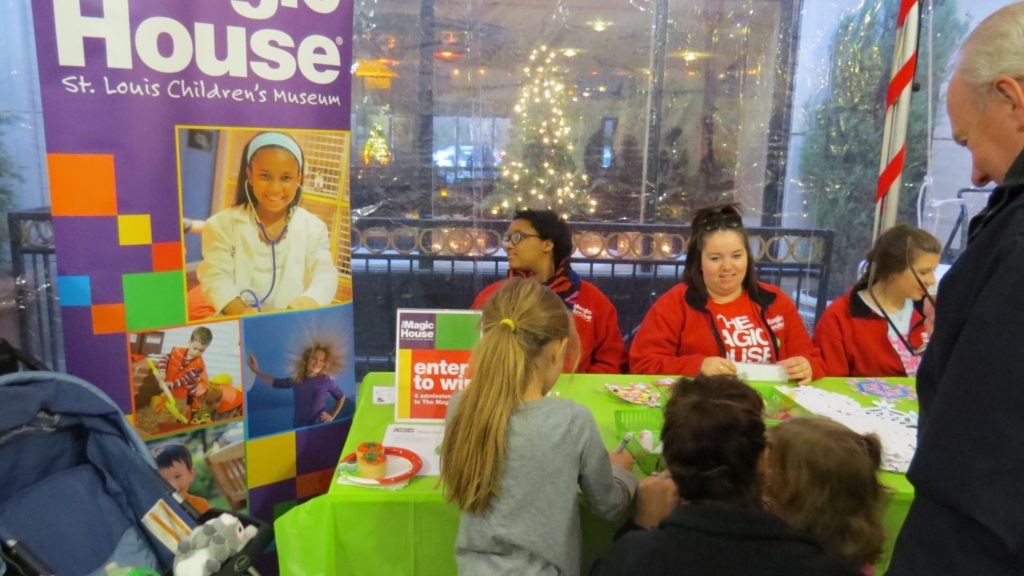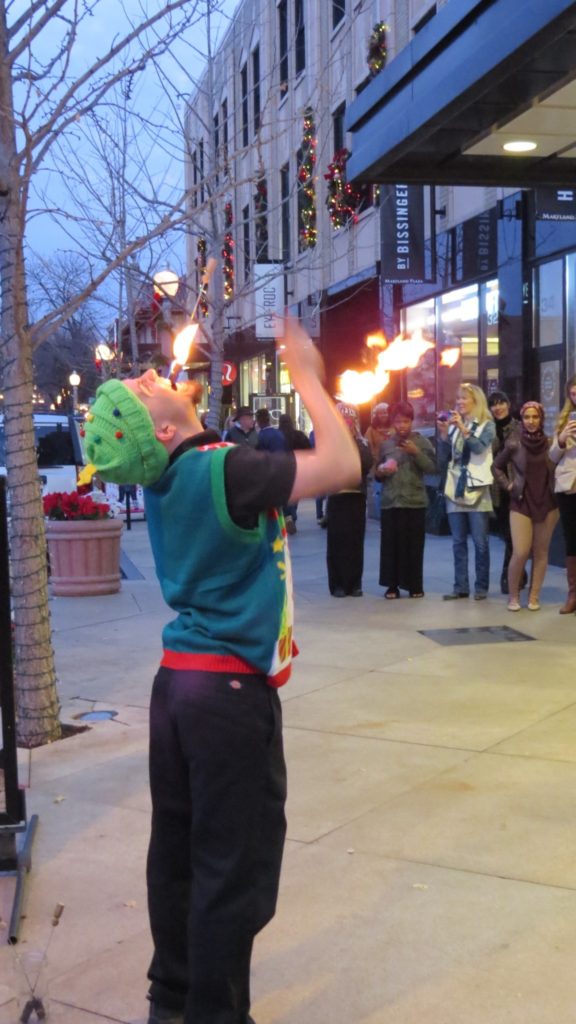 A performer from Circus Kaput playing with fire.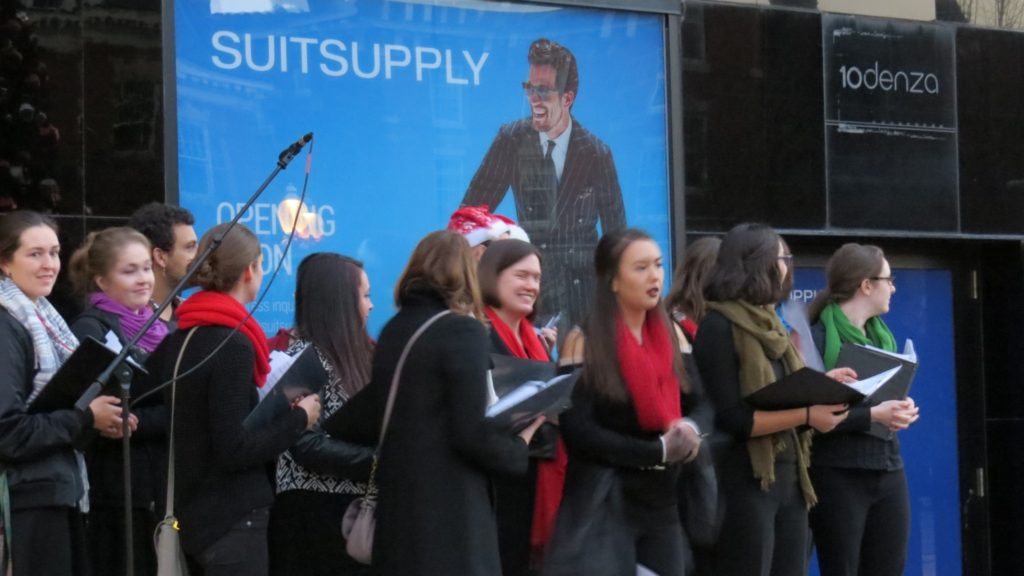 Members of Washington University's Chamber Choir, above.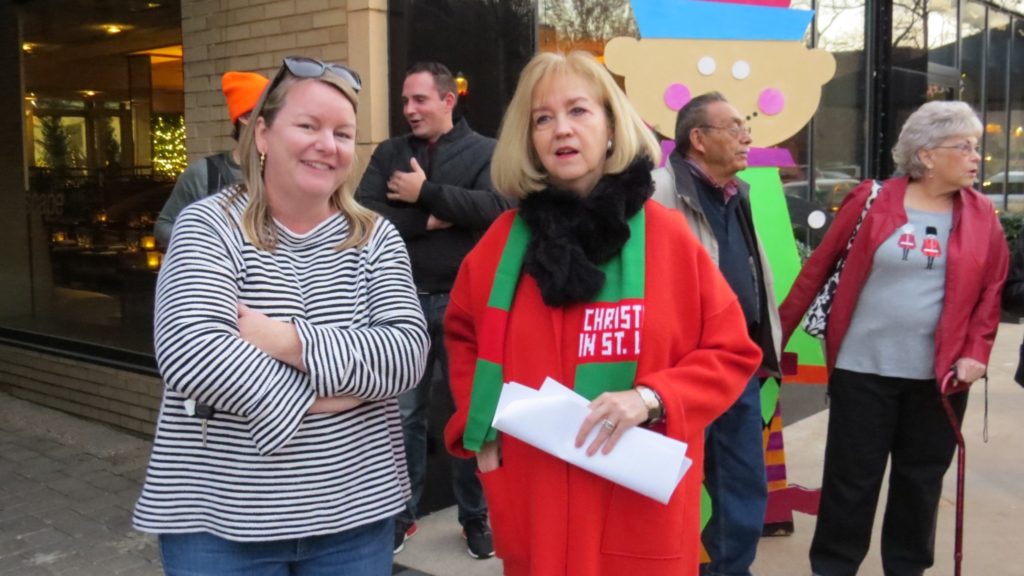 When Mayor Lyda Krewson, right, spoke ahead of the tree-lighting ceremony, she thanked the Koplars for sponsoring the activities on Maryland Plaza and asked attendees to support CWE businesses this holiday season as well. The mayor is photographed with Kate Haher, Executive Director of CWE North Community Improvement District.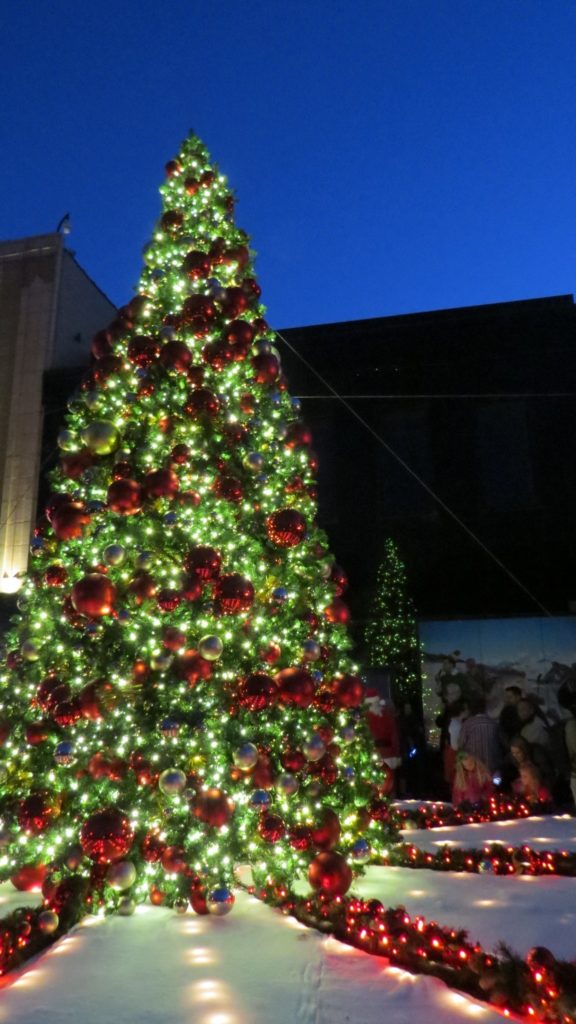 A patient from Children's Hospital helped light the spectacular tree.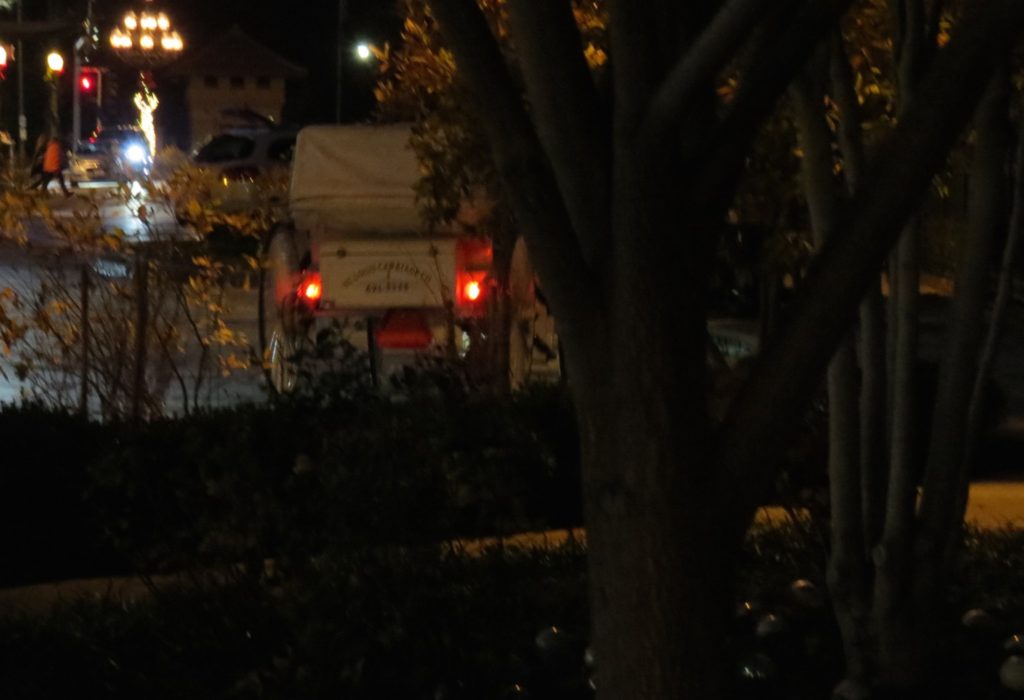 A lot of effort and coordination on the part of many different people goes into putting Holiday on the Plaza together, so it was heartening to see such a large crowd enjoy a very special day in the Central West End.
Many thanks once again to the Koplar family and Frances Thompson of the Maryland Plaza organization for their generous contribution to the St. Louis community. And thanks to the CWE North CID and Barnes Jewish Hospital for their support as well.