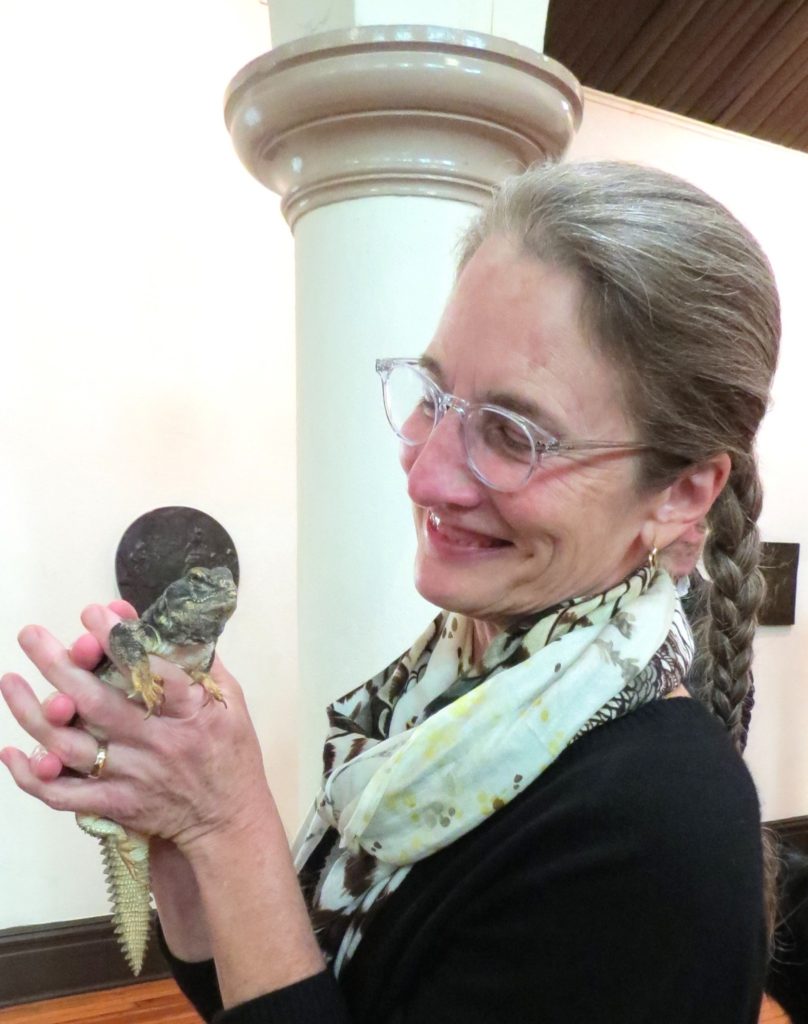 Many creatures great and small attended a blessing of the pets  at Trinity Church on Saturday, October 28. Whether pets need a blessing is debatable, but my hunch is that Pastor Jon Stratton (shown below with his young family) engages the community in whatever clever ways he can. Witness the well-attended blessing of the bicycles (look here) last summer.
The smallest creature to receive a blessing was also the most exotic, an Uromastyk lizard from Mali, above. The lizard also had the distinction of possessing the most fearsome tail—ouch!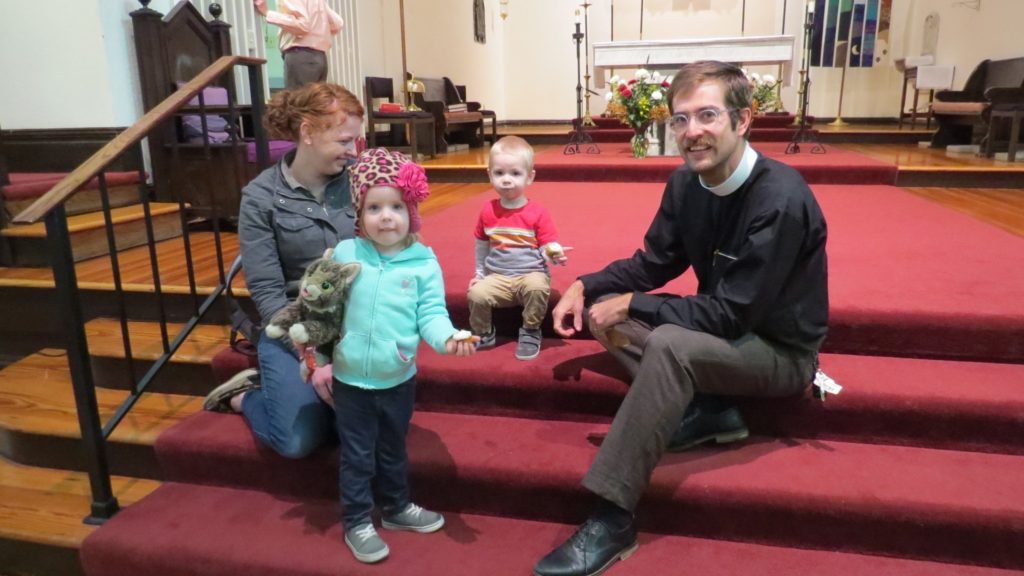 Father Jon Stratton with his wife Susie and their children, Alice and Frank.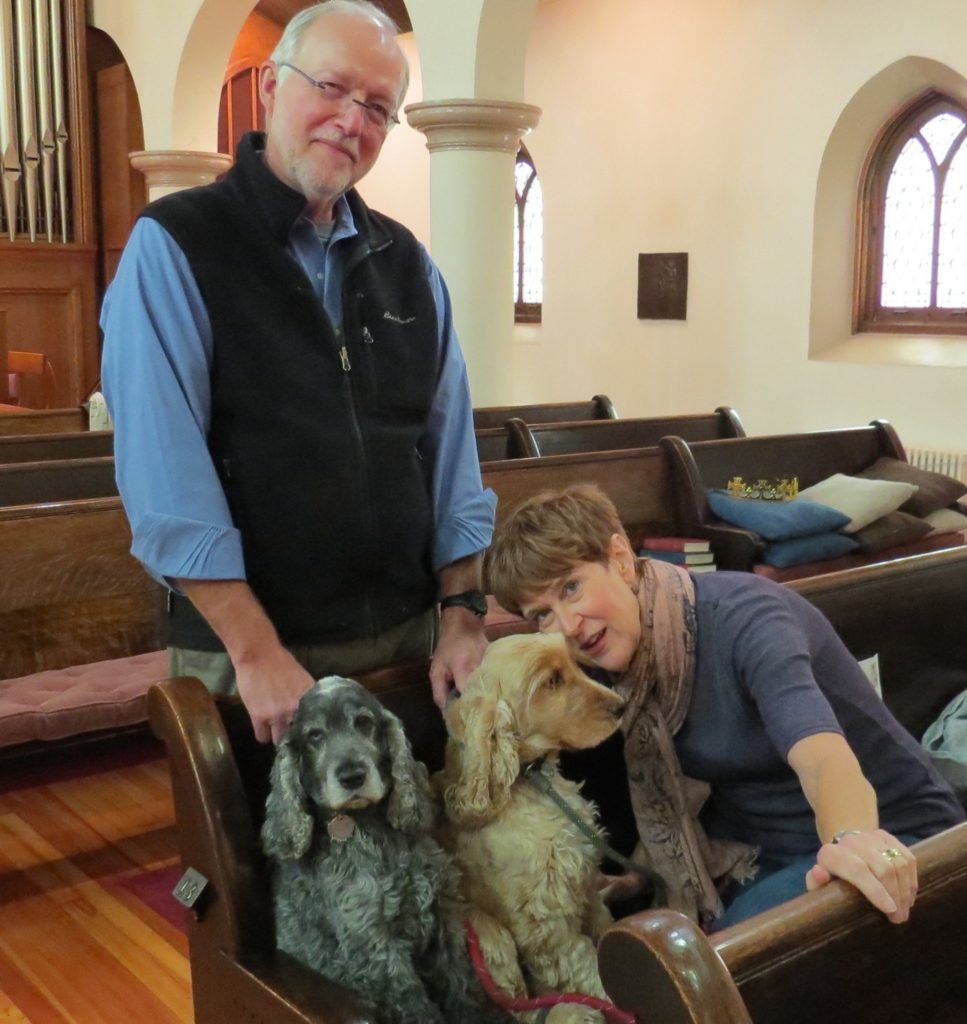 Approximately 20 dogs were ushered onto the church pews where they seemed perfectly at home, above and below.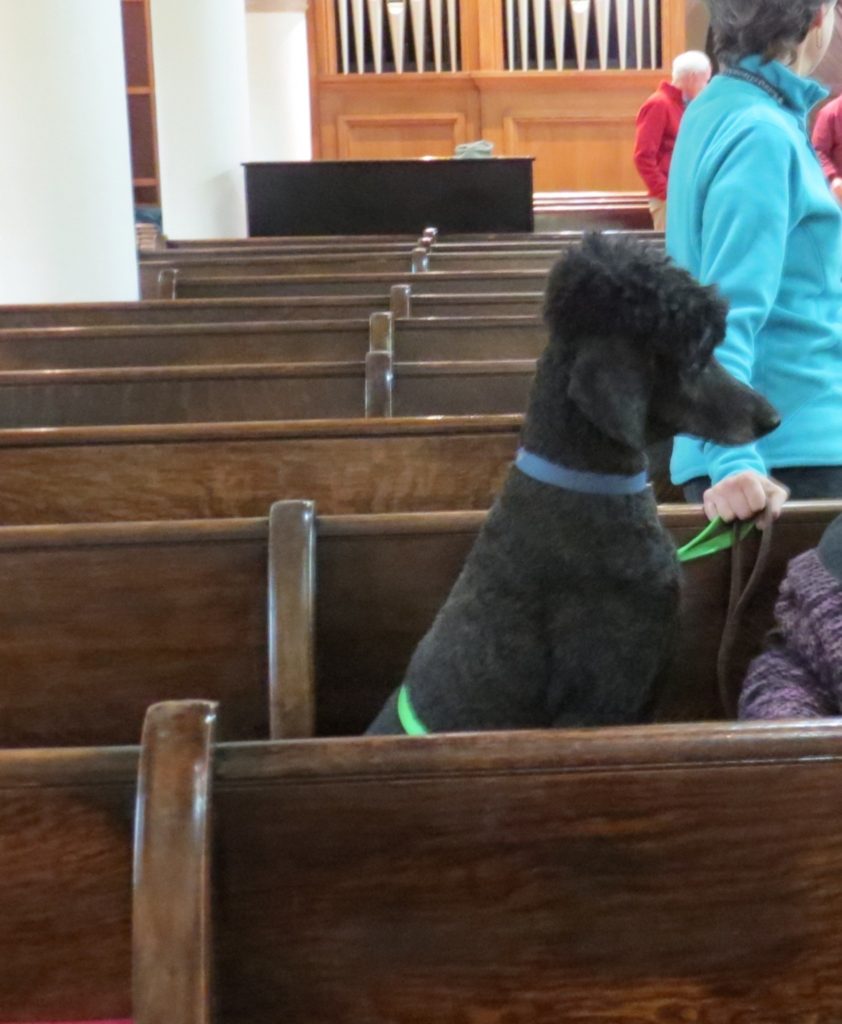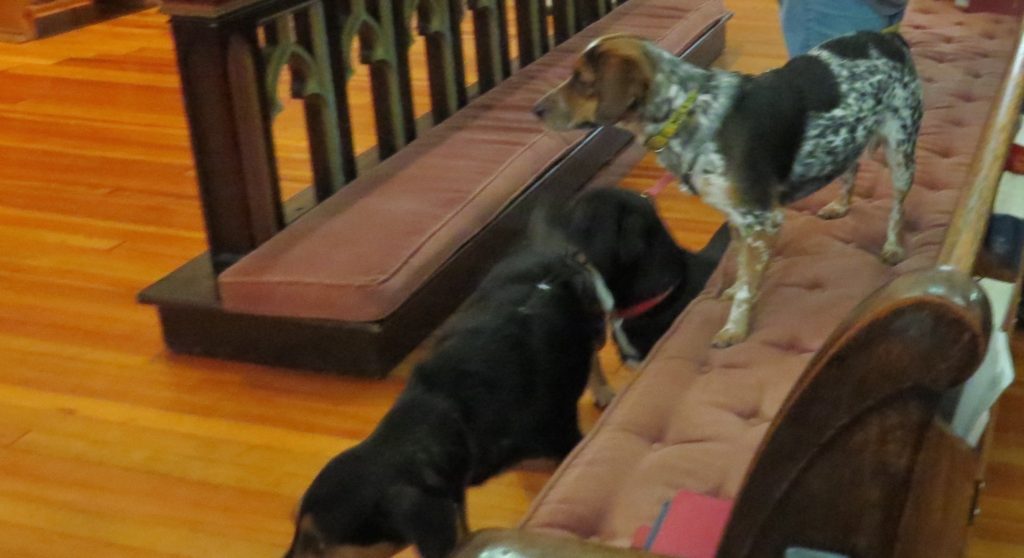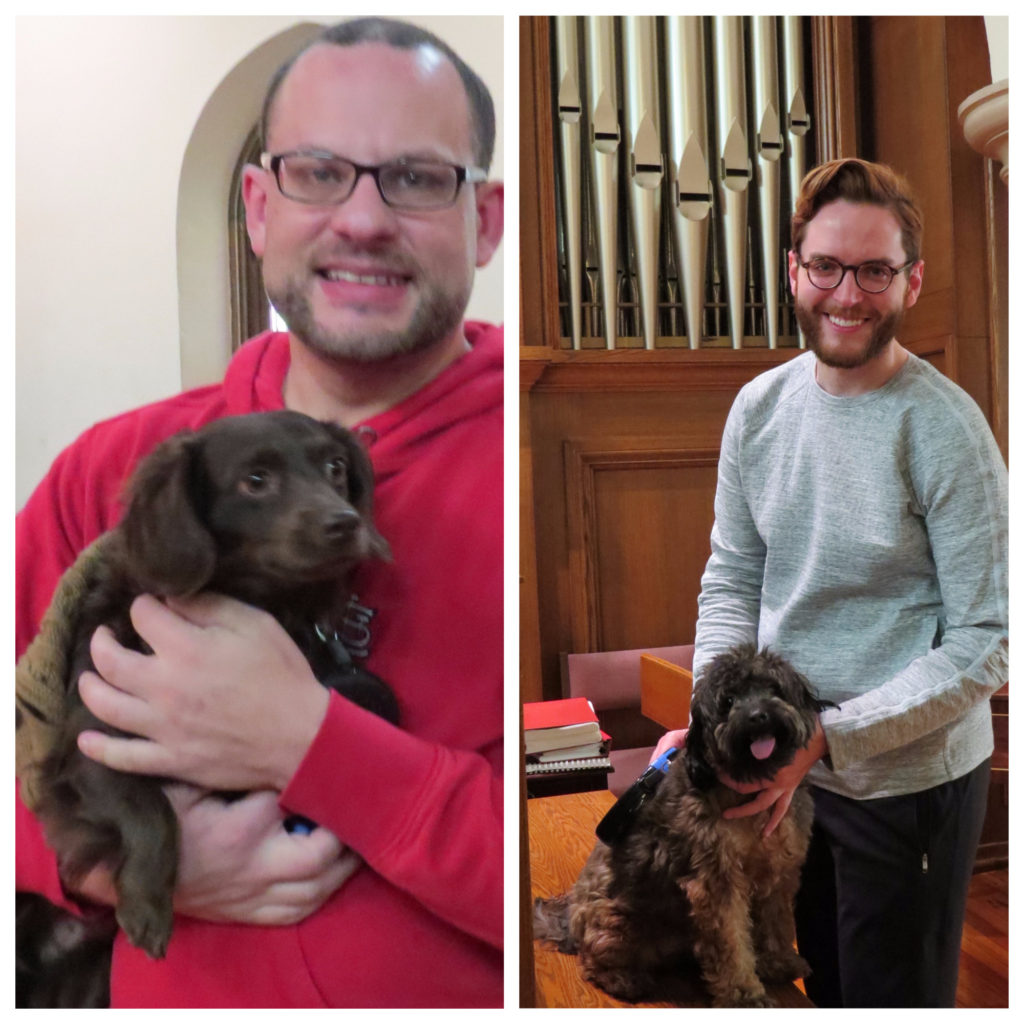 More pets with their owners in attendance at the morning service, above.
And last but not least among them, blessed be the lone feline tucked as far back in its carrier as it could get. No photographs please.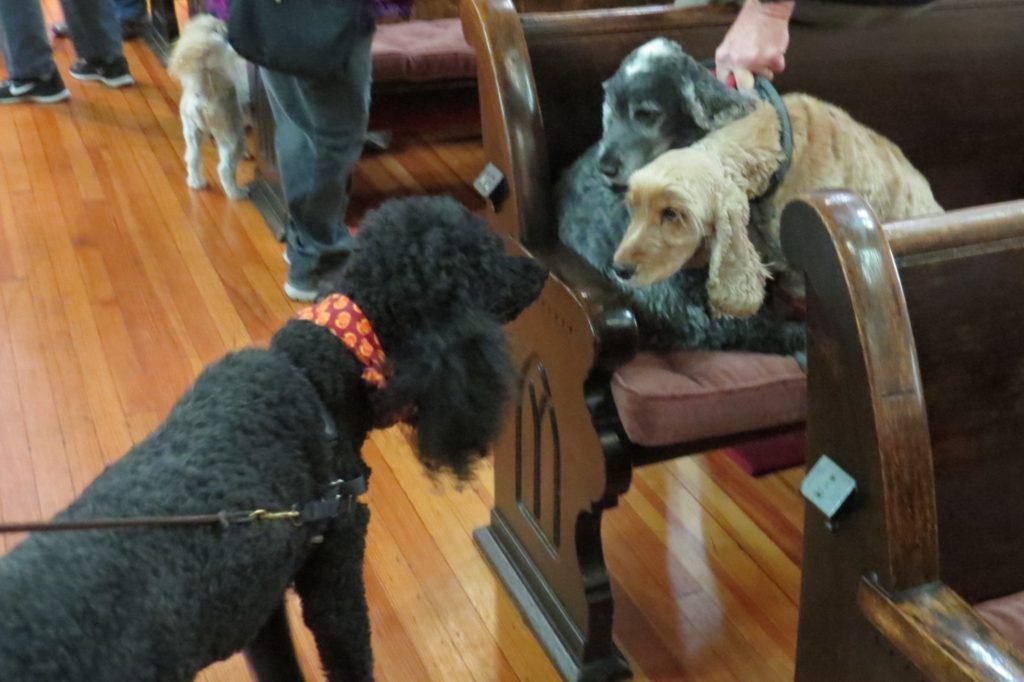 Socializing and refreshments followed the service, above and below.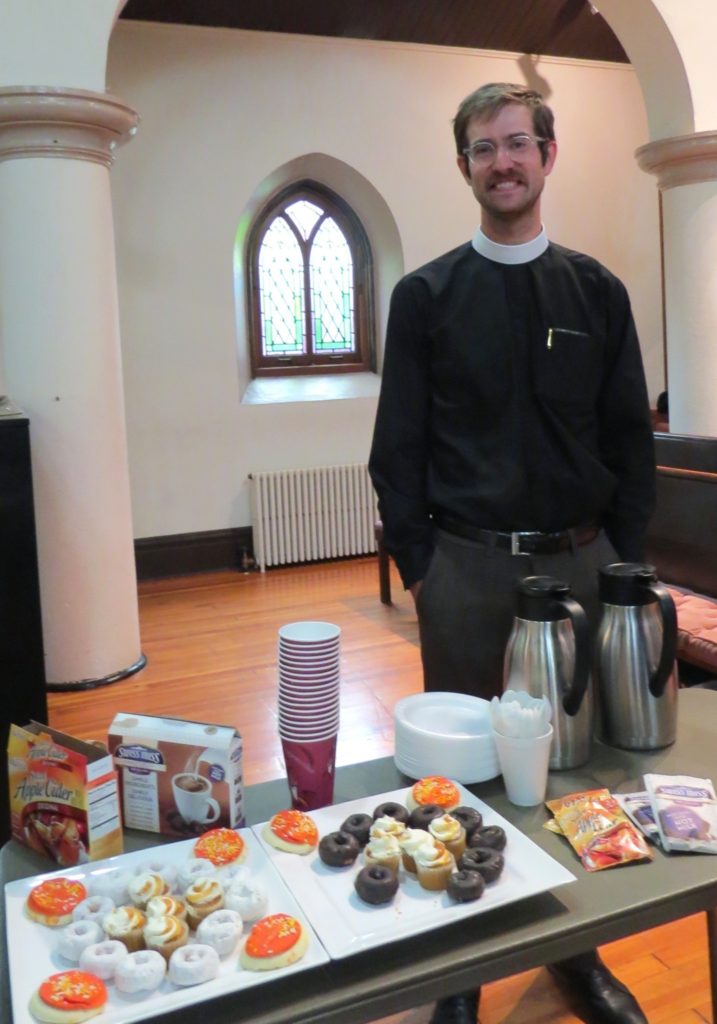 Trinity Church, 600 N. Euclid, (314) 361-4655.