Other top 10 finalists were: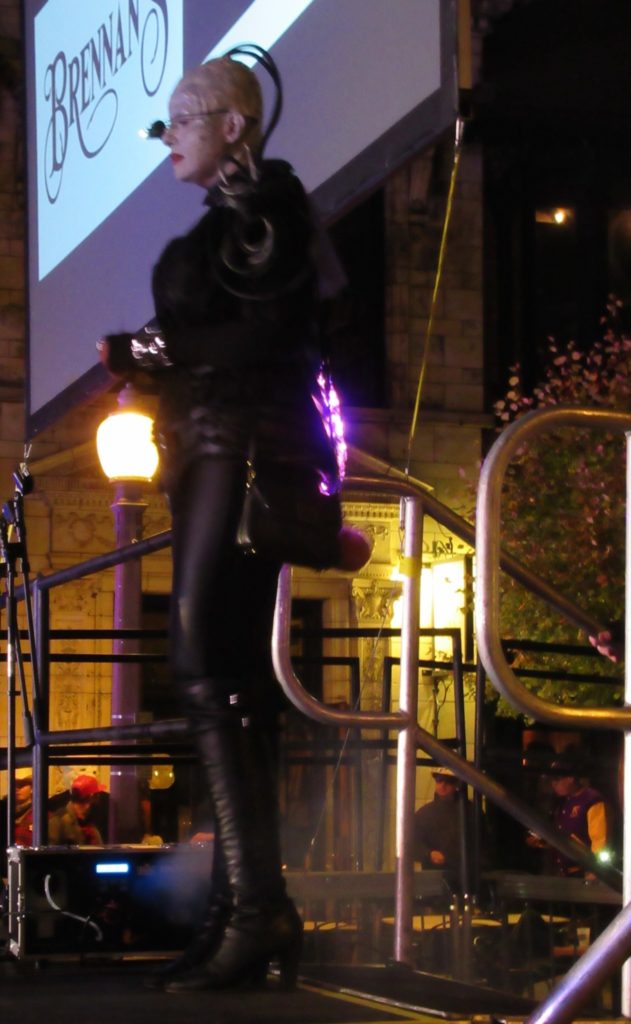 The Borg Queen from Star Trek, who caused quite a stir when she appeared on stage.
And The Mask, who was moving too fast to capture in a photograph.
There were so many imaginative costumes that it took the judges quite a while to finally choose the top three prize winners. Here they are: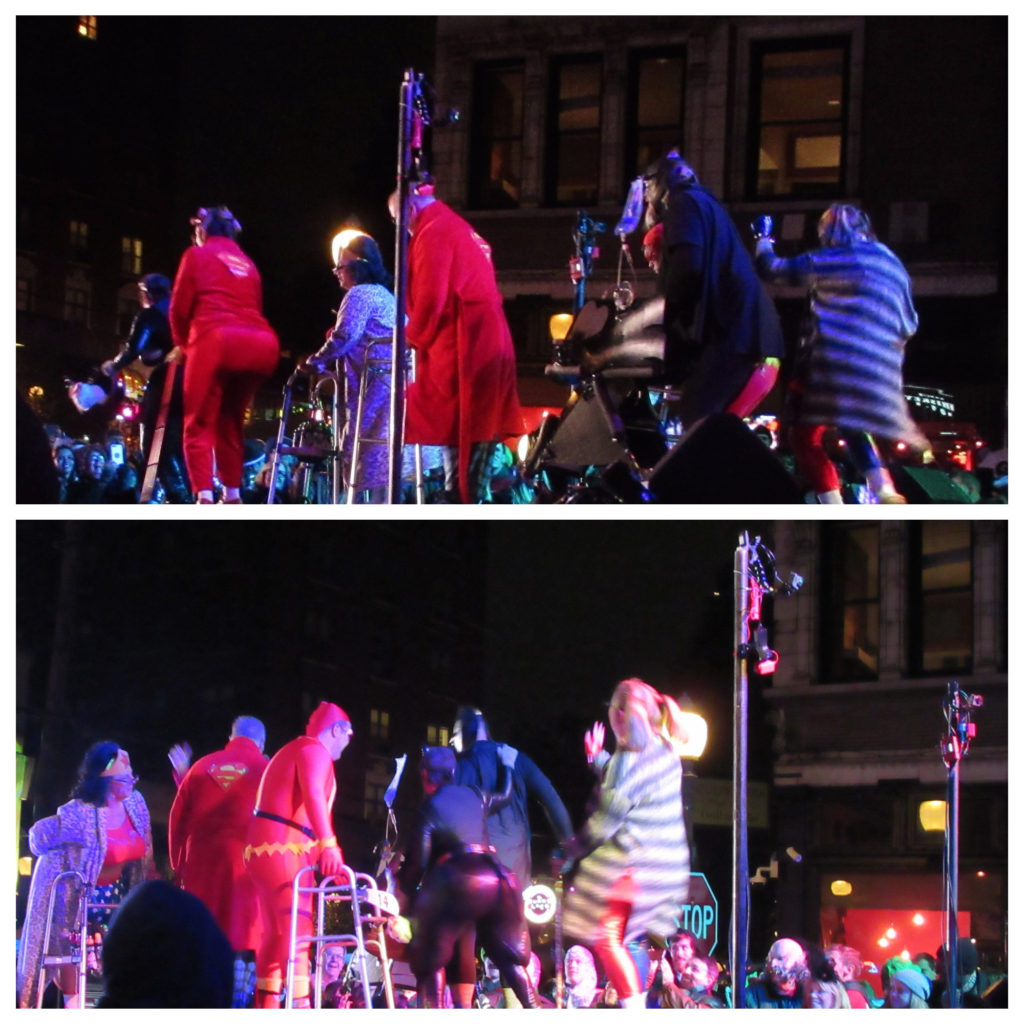 1st place and a $2500 prize: The Gotham Geezers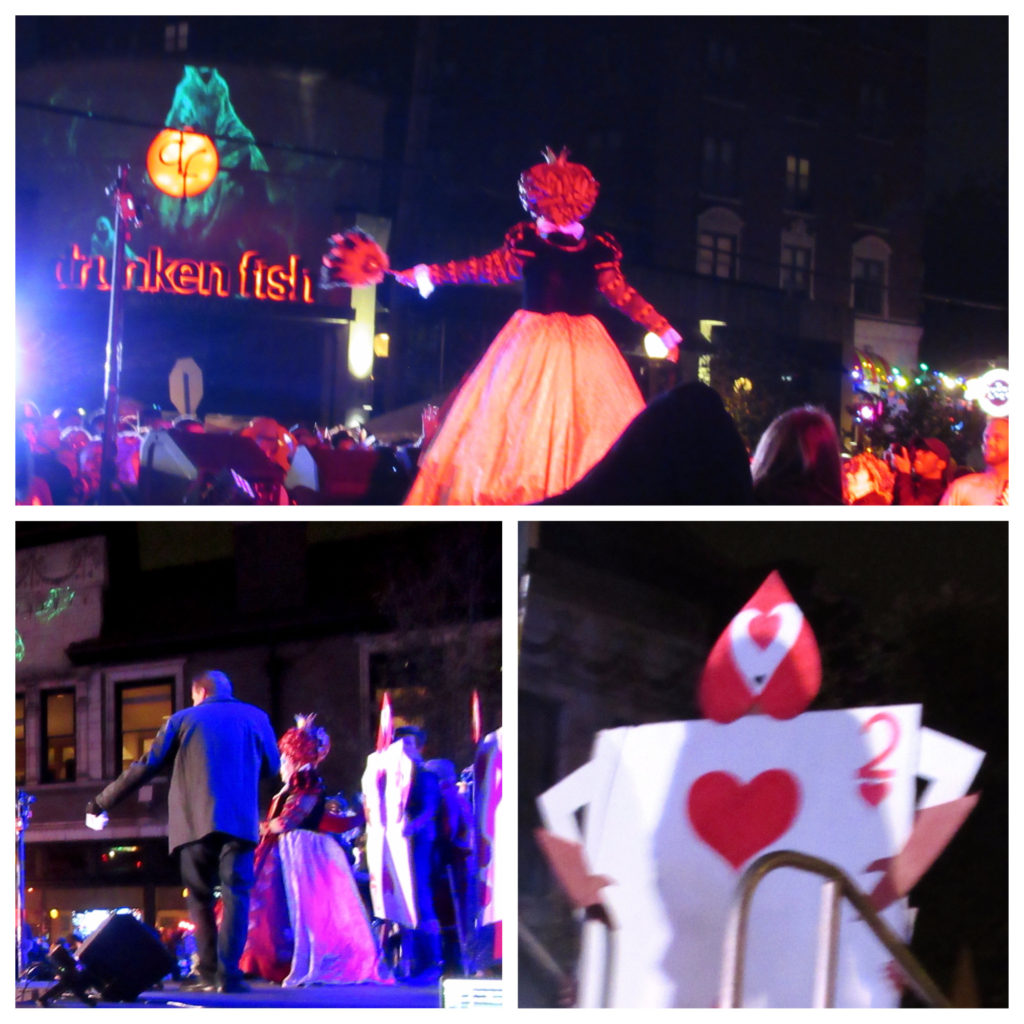 2nd place and $1000 prize: The Queen of Hearts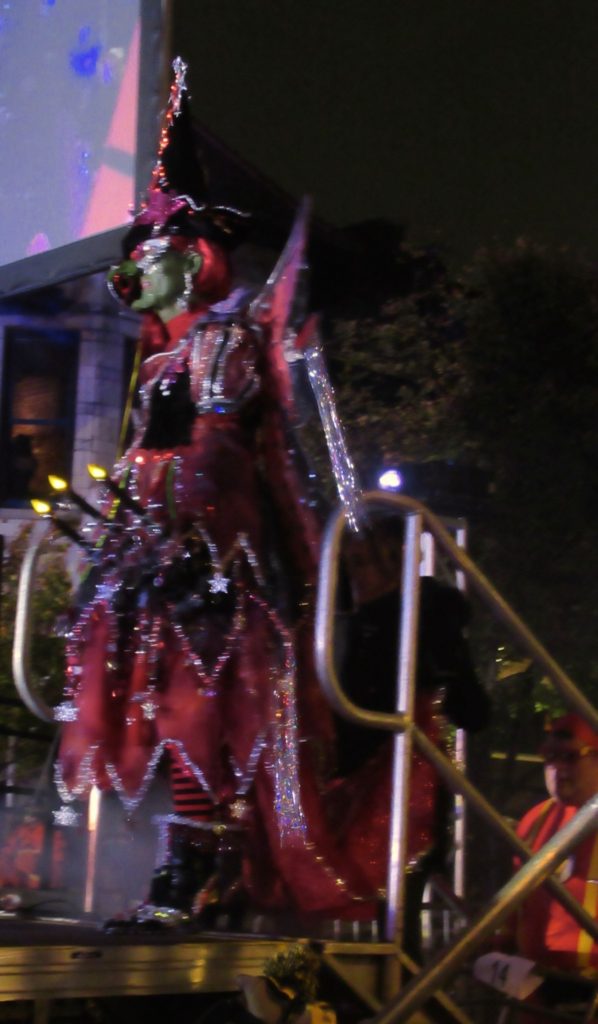 3rd place and $500 prize:  Viola, The Good Fairy Witch. The witch, Rick Decker, is a florist who told emcee Jeremy Corray it took him 6 years to make his gorgeous costume.
4th through 10th place winners won $250 in CWE Bucks.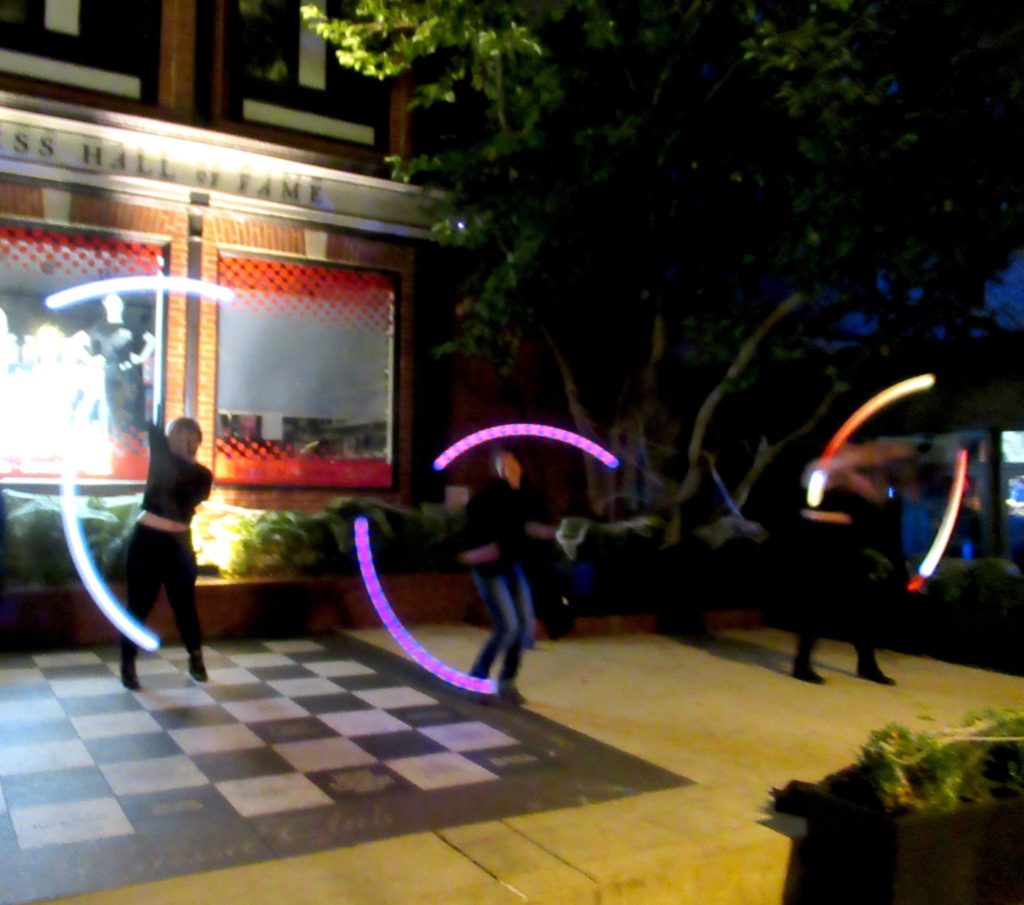 Among the poi spinners performing in front of World Chess Hall of Fame were Christine Filonow and Jennifer Porcelli.
More faces in the crowd, above and below. The crowd partied 'til midnight to the sounds of DJ Agile One.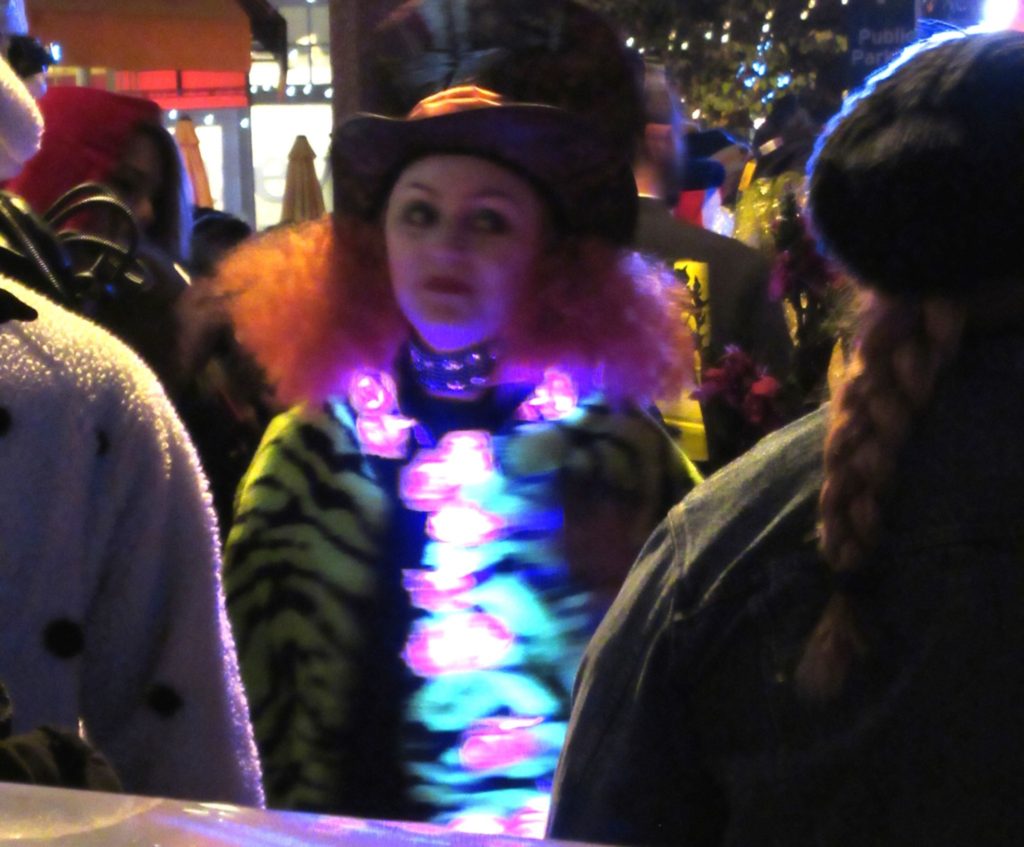 That's it for Halloween 2017 except to once again heartily thank the CWE North Community Improvement District, producers Frances Thompson and Dennis Gorg, and sponsors of the day's activities, including Budweiser, Shriners Hospital for Children, Busey Bank, Washington University Redevelopment Corporation, Lofts@Euclid, Johnny Brock's, and St. Louis Earth Day.