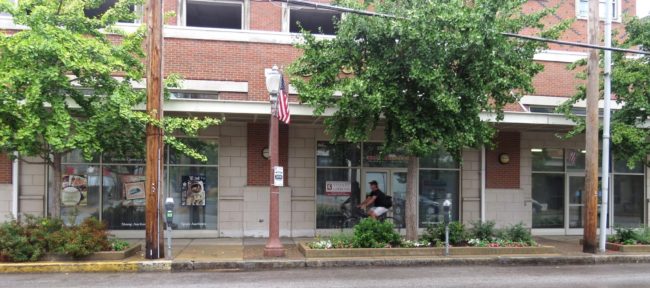 This just in: Bob Koplar of the CWE's Koplar Properties will open Steel Wheels Cycling, a new concept in indoor cycling, at 212 N. Euclid (above), a 4,500 s.f. space formerly occupied by Regency Stamps. Renovation of the space will begin immediately with the opening scheduled for later this year.
Steel Wheels' mission is to bring the thrill, adventure and fitness of road bicycling into a studio environment through innovative use of audio-visual media and technology. The location will feature a giant HD projection screen with images of breathtaking roads from around the world, mixed with music videos and heart-pounding visual effects. Premium amenities include lockers and showers.
"We set out to improve upon an already effective formula by introducing thrilling videos to keep riders entertained and engaged, while making the ride fly by," said Koplar.
In a press release, Koplar is humorously described as a "recovering lawyer and astonishingly mediocre athlete. He discovered premium indoor cycling while living in New York, and gained a deep appreciation for its immense health benefits, turning Bob from a fat guy into a skinny guy. Alas, Bob gets bored easily and finds riding a bike in a dark room agonizing.  This led Bob and his team of misfits to create Steel Wheels to ensure fitness would never be boring again."
For more information and updates follow Steel Wheels on Facebook.