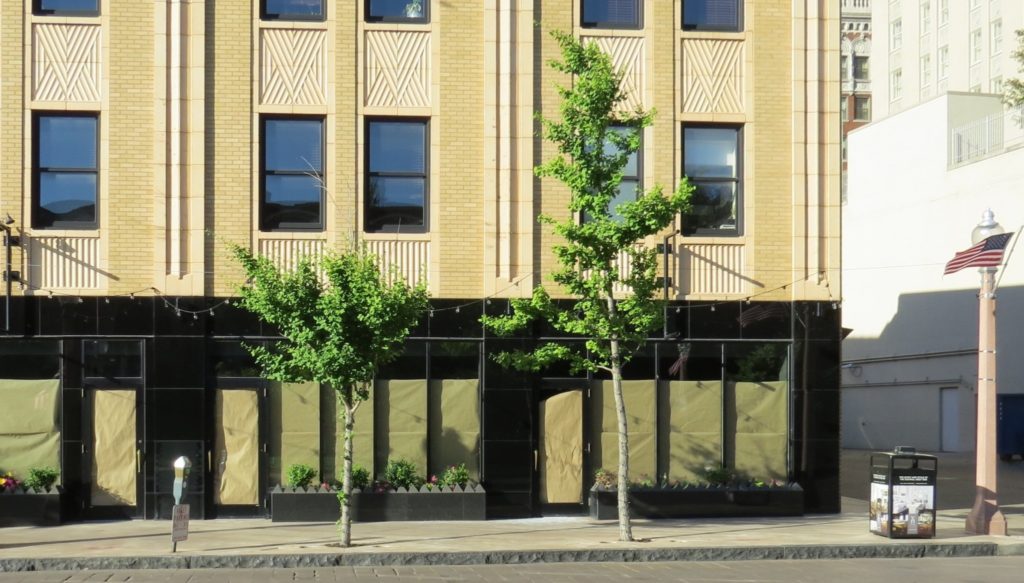 Sam Koplar, president of Koplar Properties, announced today the latest news regarding upcoming changes in the retail scene on Maryland Plaza.  As previously posted here, Suitsupply, a Dutch menswear brand, will soon begin renovation of the 4400 s.f. two-level space at 44 Maryland Plaza. That location is currently home to 10denza, where proprietor Chris Lanter is, lamentably, wrapping up a 6-year run.
Koplar followed up today with word that Bonobos Guideshop, an online men's custom clothing retailer, will open its 1st retail location in the St. Louis area at 52 Maryland Plaza in "the city's historic Central West End neighborhood." That 1,400 s.f.  space was until recently occupied by Scapegoat, a tavern, and before that Crepes, etc.
Customers at Bonobos Guideshop are paired one-on-one with a Guide who measures and assists with selecting individual pieces or an entire wardrobe.  Custom-made purchases are fabricated off-site and shipped directly to customers free of charge within 2 to 5 business days. Here is a link to Bonobos' best sellers.
"The Bonobos model is the future of retail," said Koplar, "and we're excited to welcome them to the neighborhood."
The online retailer started business in 2007 and opened its first Guideshop in 2012. Judging from the list of retail locations on the website, it appears that St. Louis may be the only major city in the U. S. currently without a Guideshop.
Neighborhood favorite Scape, located between the two new retailers at 48 Maryland Plaza, continues to thrive. The patio at the Backbar at Scape is a lovely spot to enjoy a summer cocktail and dinner al fresco.