2019's Gift Guide continues with Left Bank Books:
There's bound to be a gift for everyone on your list at Left Bank Books, where knowledgeable staffers can offer informed suggestions should you come into the shop clueless. Shane Mullen, above left, held a stack of both fiction and non-fiction titles to bring to your attention, as well as some "dark and delicious" mysteries, lower left. Staffer Phoebe Santalla, above,  suggested Gender Queer by Maia Kobabe, $17.99.
Here are Shane's best: The 7 1/2 Deaths of Evelyn Hardcastle by Stuart Turton, $16.99, National Book Award Winner Trust Exercise by Susan Choi, $27, Ocean Vuong's On Earth We Are Briefly Gorgeous, signed 1st edition, $26, Julia Phillips Disappearing Earth, $26.95 (this book made the cut for the second year), Colson Whitehead's The Nickel Boys, $24.95, Susannah Cahalan's The Great Pretender, $28, Jenney Egertson's Before I Leave, Wisdom from the Stories of 6 Women over 80, $17.99, Patrick Radden Kiefe's Say Nothing, A True Story of Murder & Memory in Northern Ireland, $28.95, Adam Higgenbotham's Midnight in Chernobyl, $29.95, They Will Run: The Golden Days of the Automobile in St. Louis by Molly Butterworth & Tim Eyssel, $39.95.
Dark & Delicious Mysteries: Helen Tursten's Winter Grave, $26.95, Joshilyn Jackson's Never Have I Ever, $26.99, Laura McHugh's The Wolf Wants In, $26, and Ruth Ware's The Turn of the Key, $27.99.
Cliff Helm, above, who takes center stage at the weekly Saturday morning "Storytime with Cliff," recommends 3 books for kids on your list. Can You Hear the Trees Talking: Discovering the Hidden Life of the Forest is authored is by Peter Wohlleben who wrote the bestseller, The Secret Life of Trees. The popularity of that book "led the author to write one that's perfect for adventurous kids to venture out with. Presented in bite-size pieces with tons of activities & puzzles," $17.99.
The Complete Cookbook for Young Chefs by America's Test Kitchen Kids, $19.99, sounds like a winner (as long as those young chefs don't disappear when it's time to clean up). Big Ideas for Curious Minds by The School Life, $24.99, is Cliff's pick for Book of the Year. "What a wonderful way to introduce kids (or anyone for that matter) to philosophy."
Left Bank Books, 399 N. Euclid, Mon.-Sat. 10 to 10, Sun. 11 to 6.
At Bluemercury: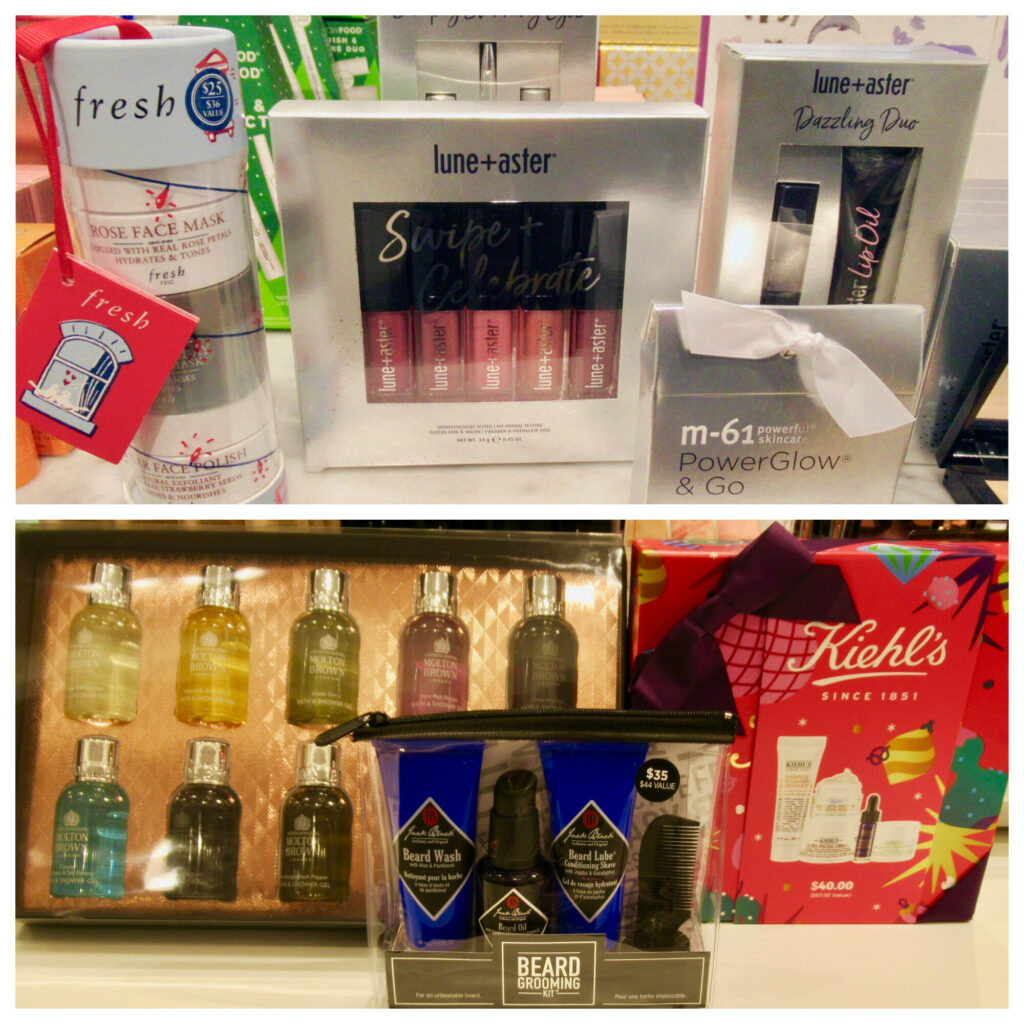 There are many gift boxes at the newly-opened Bluemercury that would be a treat as a single gift, or could be broken up and slipped into Christmas stockings or given to friends and family.
Top photo: from left, Three different varieties of face masks from fresh, $25, Lune + Aster's set of 5 lip glosses, $40, M-61 Power Glow Exfoliator Pads, 5 for $16, and Lune + Aster Brow Duo set, $32, which includes brow pencil, brow gel and mascara.
Bottom photo: Molton Brown Body Wash, set of 10, $55, Jack Black BEARD Grooming Kit includes beard wash, comb, beard oil and lube, $35, and Kiehl's facial kit includes cleanser, exfoliator, mask, serum, and moisturizer, $40.
Bluemercury, corner of Maryland and Euclid, Mon. – Sat. 10 to 7, Sun. 11 to 6.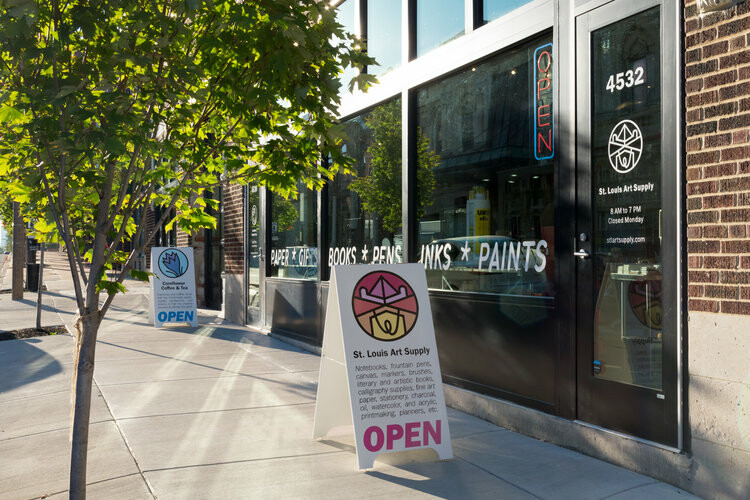 photos courtesy of Carson Monetti
Carson Monetti, co-proprietor of St. Louis Art Supply, made light work about what's available at one of my favorite retail spots in the neighborhood, by sending his list with accompanying photos. I've posted some of his photos here. Thanks Carson!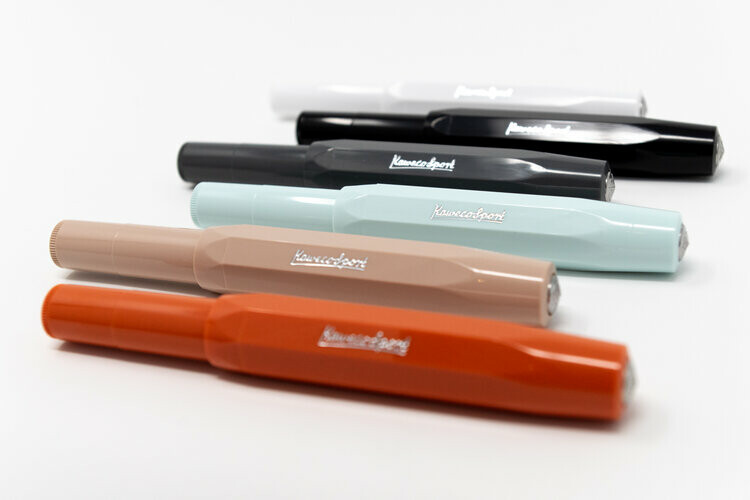 St. Louis Art Supply, 4532 Olive, Tues. to Fri.. 8 to 7, Sat. & Sun. 9 to 7. Closed Monday.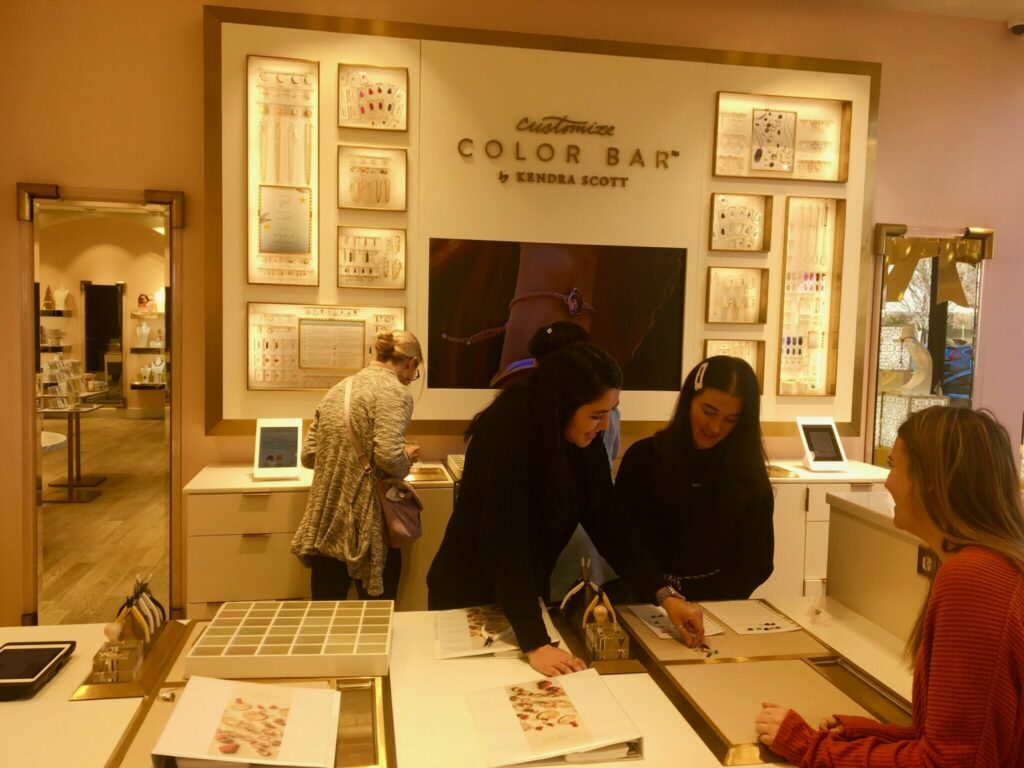 Finally, as I really am out of time, you can't beat the fun of Kendra Scott's Color Bar where you can create your own jewelry, which the staff then assembles while you wait. This is a really easy, affordable way to match a dress or, for instance, satisfy a yearning for a color of earring you can't find elsewhere.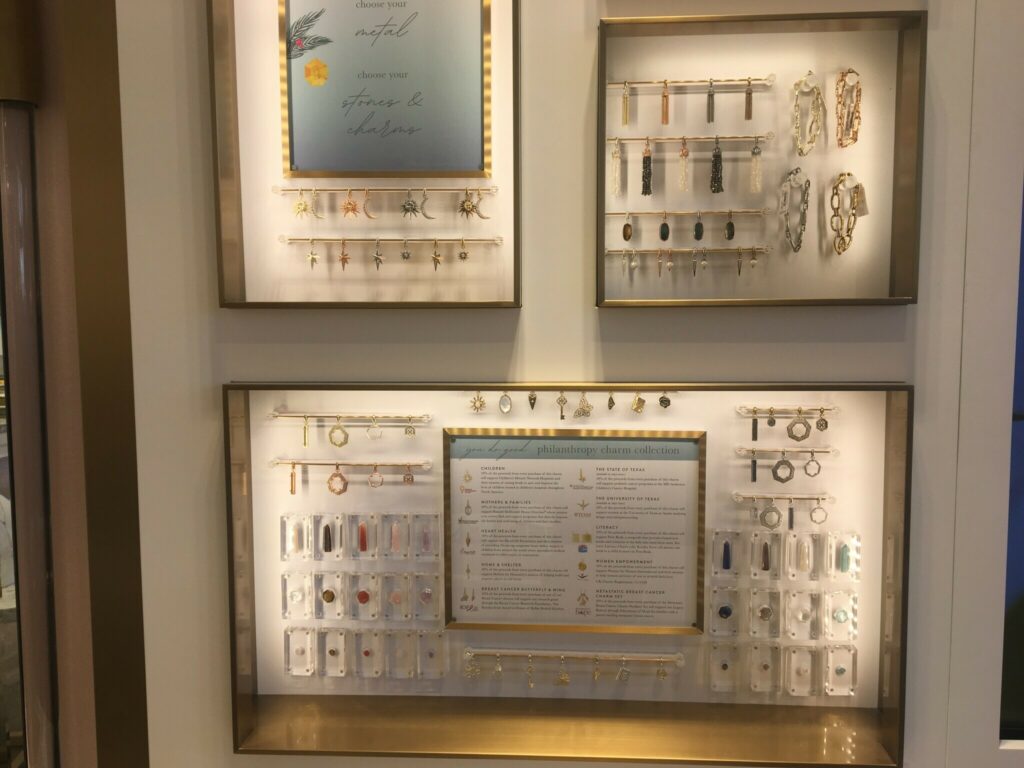 When you walk in the door you'll be offered a mimosa, so choosing from multiple stones and multiple settings for rings, earrings, and necklaces might be a very relaxed experience. Some stones are included in the price, $45 to $100, while there are upcharges for others, such as opal, $35, and dursy, $15.
Kendra Scott, 32 Maryland Plaza, Mon. – Saturday 10 to 8, Sun. 10 to 6, Xmas Eve 8 a.m. to 4 p.m..
Have a wonderful holiday.