If you were wandering through the Central West End last Saturday afternoon you surely noticed groups of very happy people enjoying the inaugural Rosé Day, a benefit designed to highlight non-profits working to support and empower women in the St. Louis area. Approximately 700 guests visited 10 wine tasting stations located at area businesses which were paired with one of the organizations (see informational map here).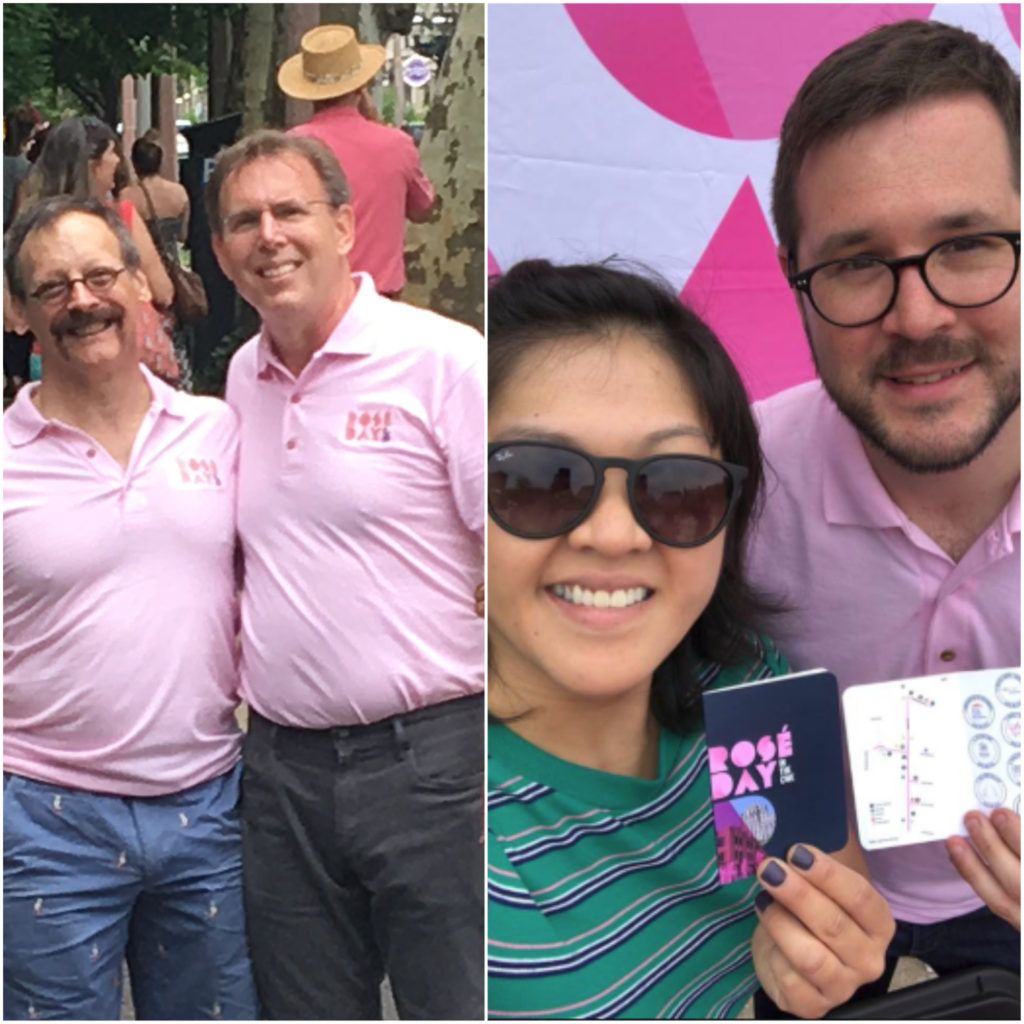 1st photo: Around 4 p.m. I ran into c0-organizer Rick Ruderer, above right, shown with husband Edwin Massie, who reported that they had already replenished the supply of rosé at each station, as the number of tickets sold exceeded expectations.
2nd photo: Co-organizer Michael Powers, right, and philanthropist Kristen Thuy Liu holding Rosé Day passports, which were stamped at each location.
From top: Attendees started the tour on Maryland Plaza where they picked up their Rosé Day passports, gift bags, and commemorative wine glasses. Second photo: from left, Cillah Hall, publisher of media sponsor Gazelle Magazine, and friends enjoying the afternoon. Bottom left: A guest photographed at Bar Italia with one of Bob Kramer's marionettes, Bottom right: A group hug between stops.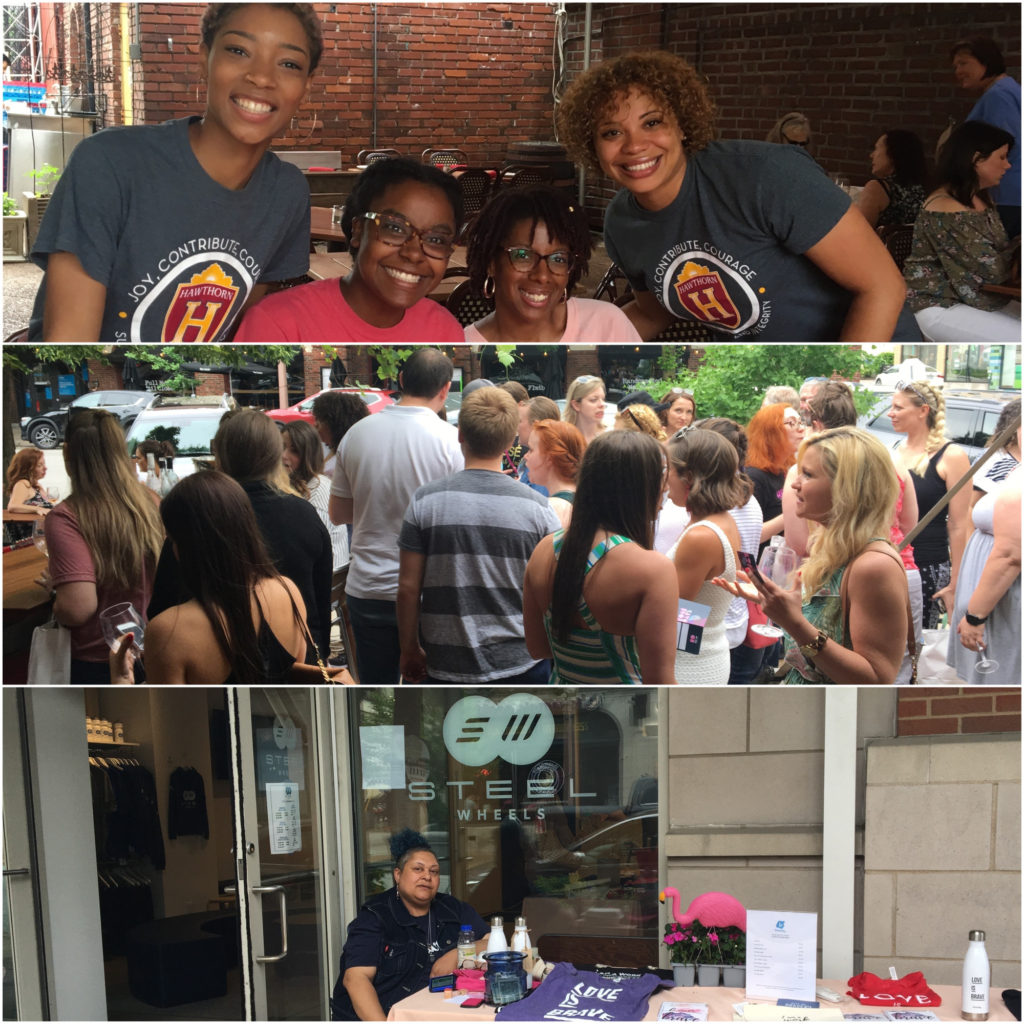 Top photo: Representatives from Hawthorn Leadership School for Girls were passing out information on Bar Italia's patio. Middle: The crowd at Bar Italia. Bottom: Magdalene St. Louis, an organization that provides housing and business training for survivors of sexual exploitation and addiction, was located at Steel Wheels.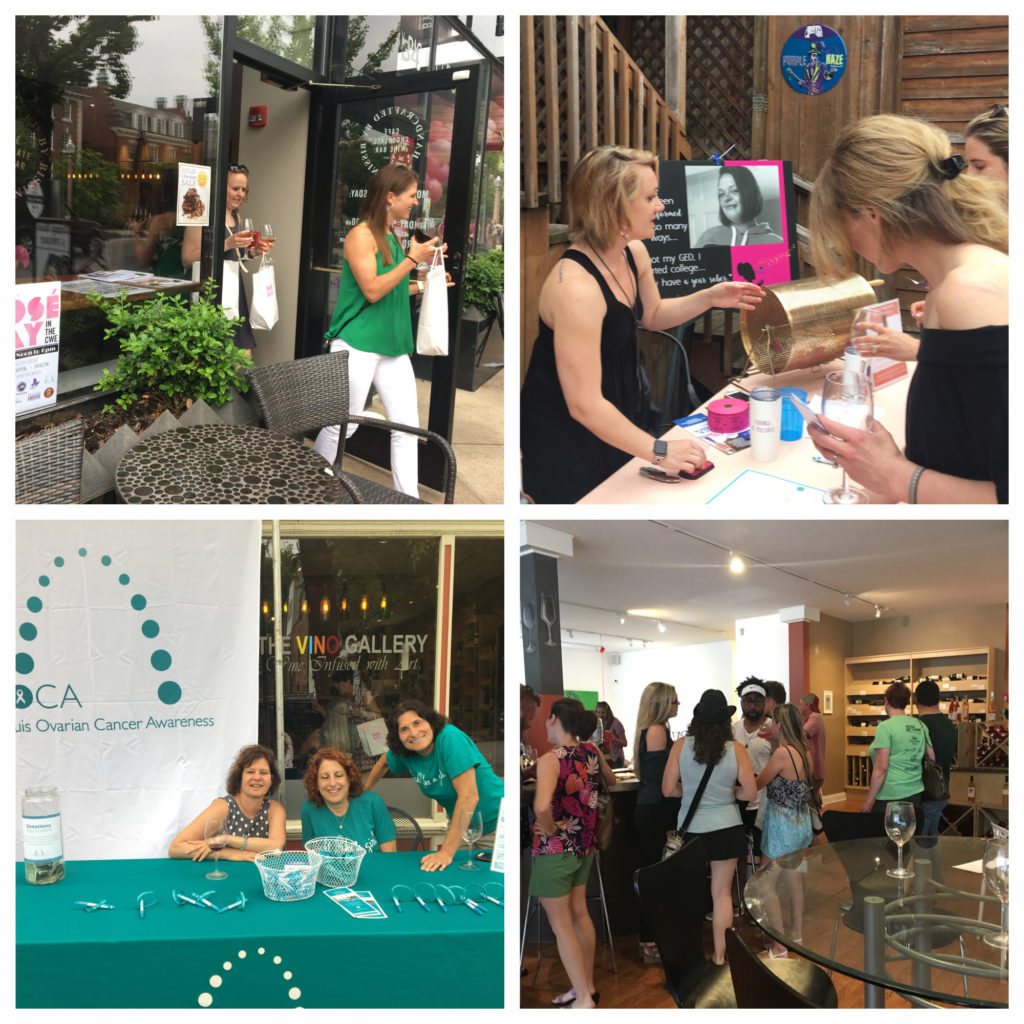 Top left: Handcrafted by Bissinger's hosted St. Louis Crisis Nursery. Top right: The Center for Women in Transition was paired with Llewellyn's. Bottom left: Representatives from St. Louis Ovarian Cancer Awareness were stationed in front of The Vino Gallery. Below right: A view of the crowd inside Vino Gallery.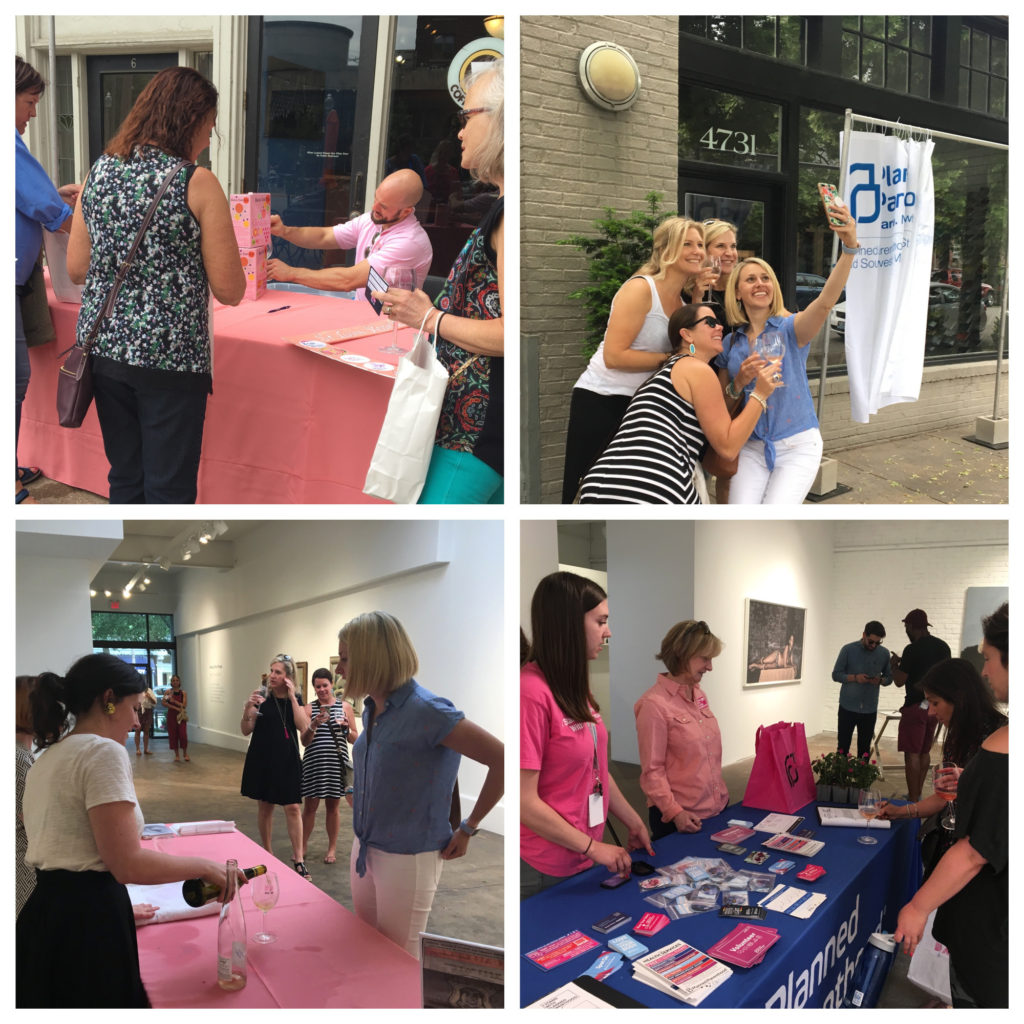 Top photos: Rosé Day at Coffee Cartel which was paired with Safe Connections, and right, a group selfie in front of projects + gallery. Bottom left: Senior Director of projects + gallery, Bridget Melloy, where Planned Parenthood had an informational table, lower right.
The afternoon seemed to be a win for everyone involved, from the organizers to the non-profit organizations to the many people who visited the neighborhood, some for the first time. Judging from the apparent success of the event, I would suspect there is a second Rosé Day in the future. I certainly hope so.