There is a flip side to the public persona artist Mary Engelbreit—a.k.a. "the Queen of Cute"—has been projecting to her many fans for the past 40 years. Both personalities are on display on a card rack that was installed recently at Left Bank Books. Half of the rack contains Mary's well-known traditional cards, showing brightly-colored drawings with inspirational messages in the artist's signature style (shown immediately below),  while the other half of the rack features her newer Engeldark line, a series of black & white illustrations with an edgier message.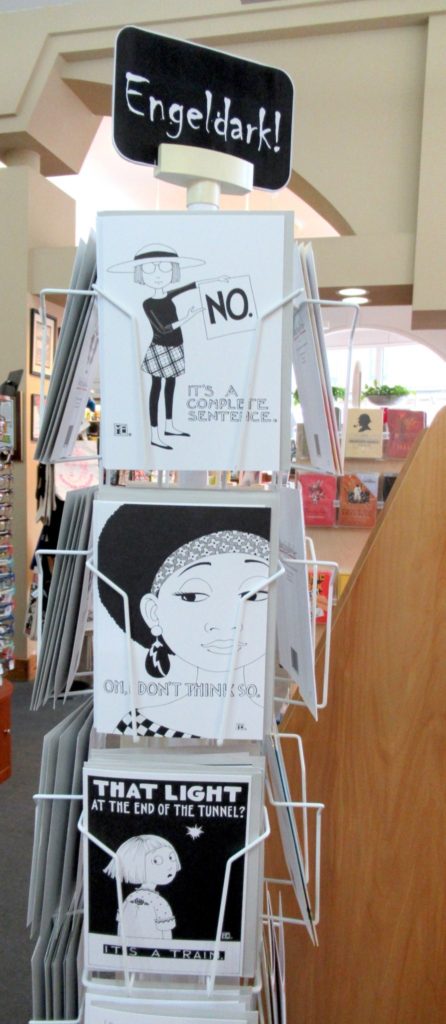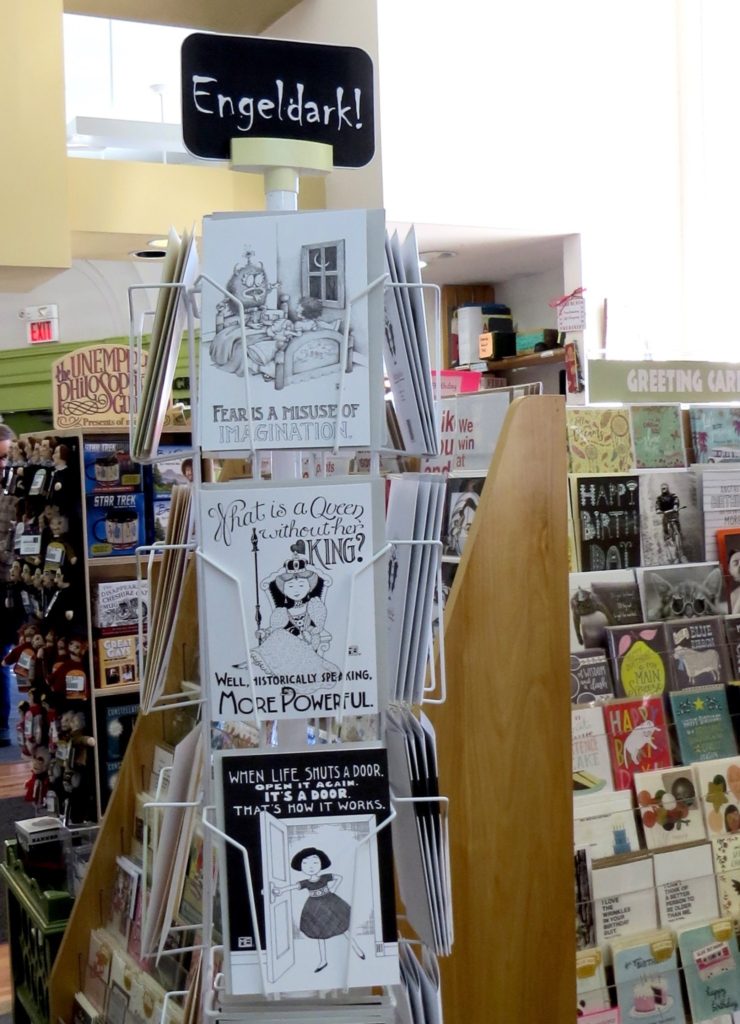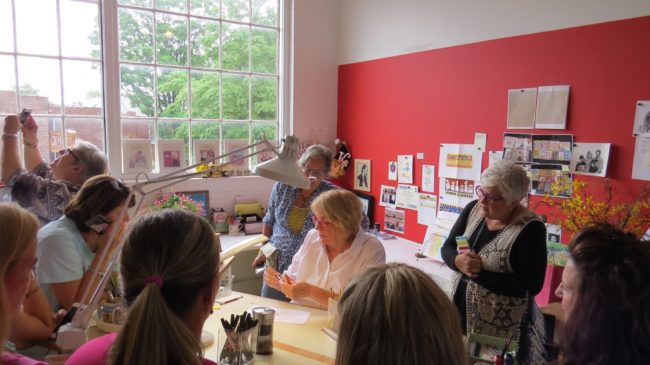 The photo above was taken last summer during a crafting workshop Mary held in her CWE studio along with long-time friend, former St. Louisan Charlotte Lyons.
When asked how the Engeldark series came to be, Mary explained: "For over 40 years I've been producing cute little drawings with sweet sayings, and they've done very, very well. But I like to think of myself as a well-rounded person, with many sides to my personality. It was kind of a joke to people who knew me that I was perceived as such a sweet, goody-goody kind of person, when the reality was a little different. We'd joke about the kinds of cards I'd really like to make, but of course mainstream card companies had, and very sensibly so, no interest in publishing cards like that. And I had no desire to rock my stable boat. But then I got old and I started my own card company again, besides still working with American Greetings.  I still make my regular sweet cards, but now I also get to express my 'dark' side. With age comes a freeing feeling of 'I don't care anymore.' And my Mary Engeldark calendar and cards are now our bestselling items!"
A different take on "cute."
Mary Engelbreit greeting cards, $2.95, at Left Bank Books, 399 N. Euclid.