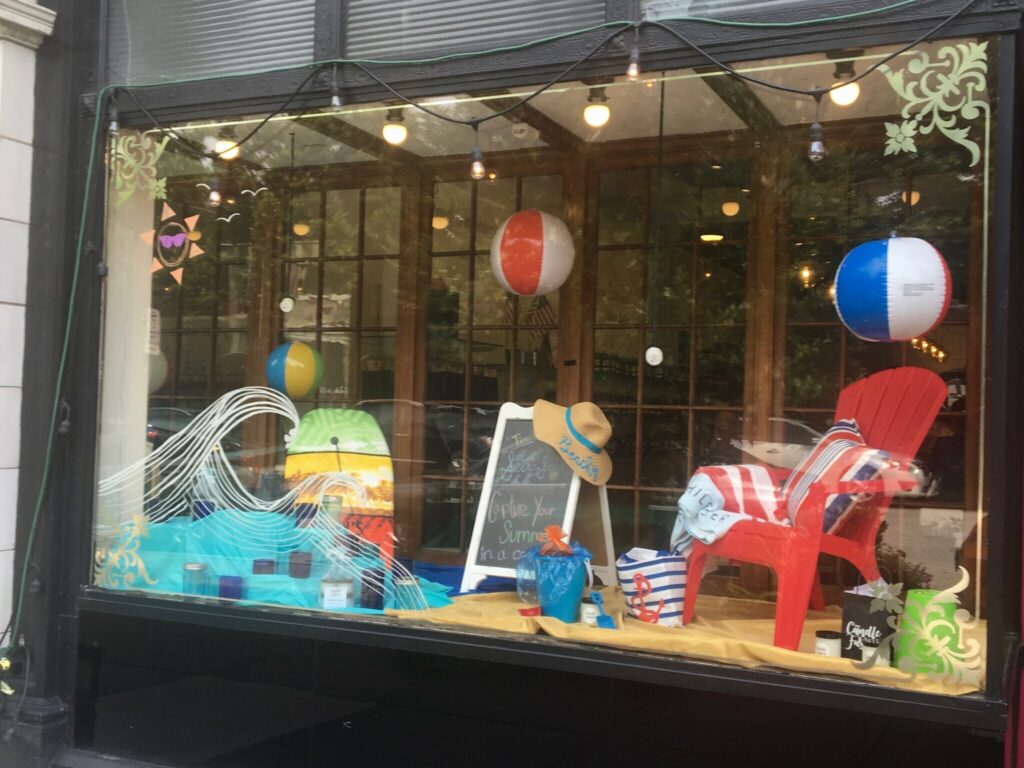 The Candle Fusion Studio in 2019
Over the next few weeks I plan to post a series of articles about how CWE businesses are coping with the fallout from the coronavirus pandemic. Some are modifying their business plans by adapting to the new normal, while others are operating as before and slowly bouncing back. And then there's what we hoped wouldn't happen to any of the businesses in the neighborhood, an announcement from Deanna McClintock Lester, proprietor of The Candle Fusion Studio, that she has closed the CWE shop altogether, but has reopened the St. Charles location at 201 S. Main Street today. Read on:

It all began at 4742 McPherson Avenue in

the

Central West End.
As an extraordinary experience of creativity, The Candle Fusion Studio opened its doors in December 2016. For the past 3 ½ years, it has been our privilege to serve you in this beautiful historic venue.
And, we're sad to say the time has come for us to close our CWE studio location.
Thank you for your past and continued support of our local, family business. We are grateful for all the celebrations and events held at our CWE studio. This sacred space gave birth to our dream. And, we hold so many precious memories in our hearts from our time here. If you have a special memory you'd like to share with us, we'd love to know it!
We are hopeful and focused on serving you. And, we're excited about new growth and opportunity in our future.
If you have a gift card to The Candle Fusion Studio, it can be redeemed at our Historic St. Charles studio at 201 South Main Street. If you prefer to use your gift card for an online purchase, please contact us and we'll be happy to help.
We look forward to continuing to create amazing memories in Historic St. Charles and wherever else the road may lead!