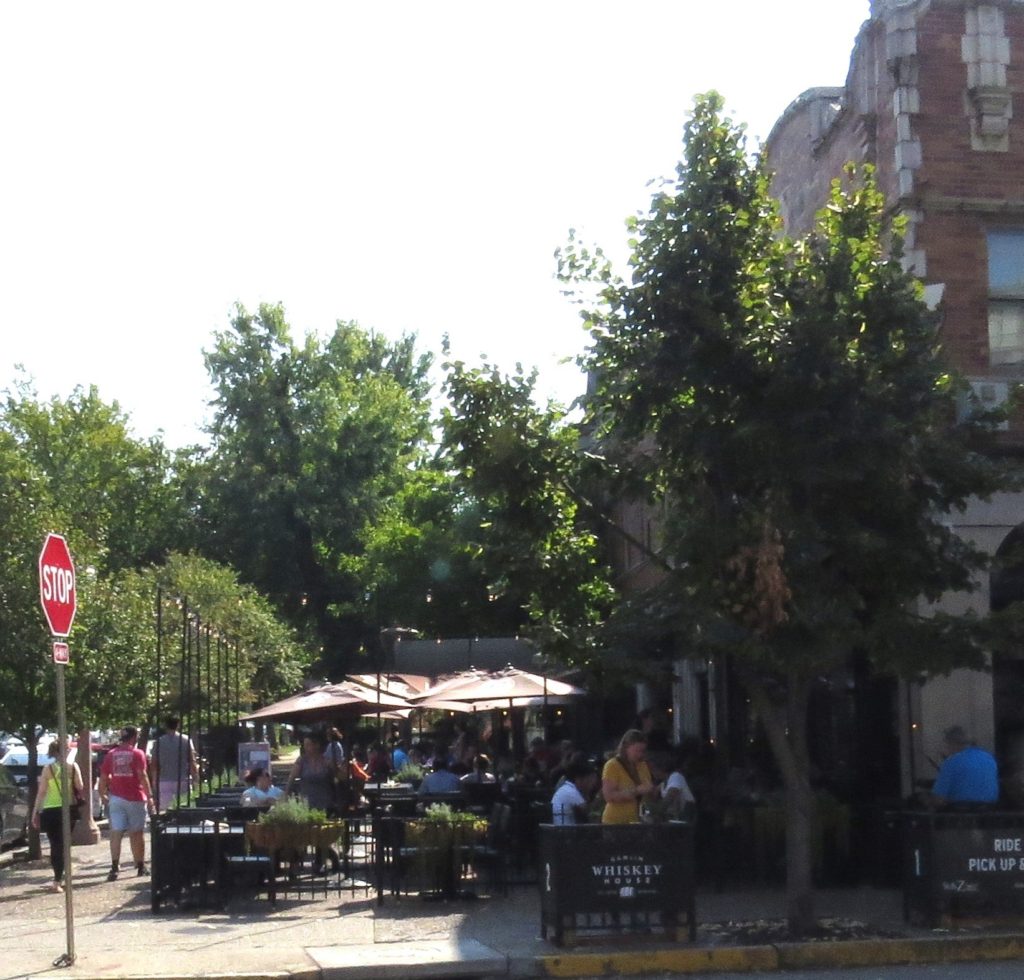 The CWE returned to a semblance of normalcy yesterday following a night in which peaceful protests following the Jason Stockley verdict took a menacing turn ending in senseless destruction to some neighborhood businesses, Schlafly Library, and Mayor Lyda Krewson's home.  Often overlooked in the aftermath of events of this sort are the many neighborhood employees, especially cooks, dishwashers, and waiters, who lost wages because restaurants either shut down early, or lost business because cancellations followed news of the protests on social media.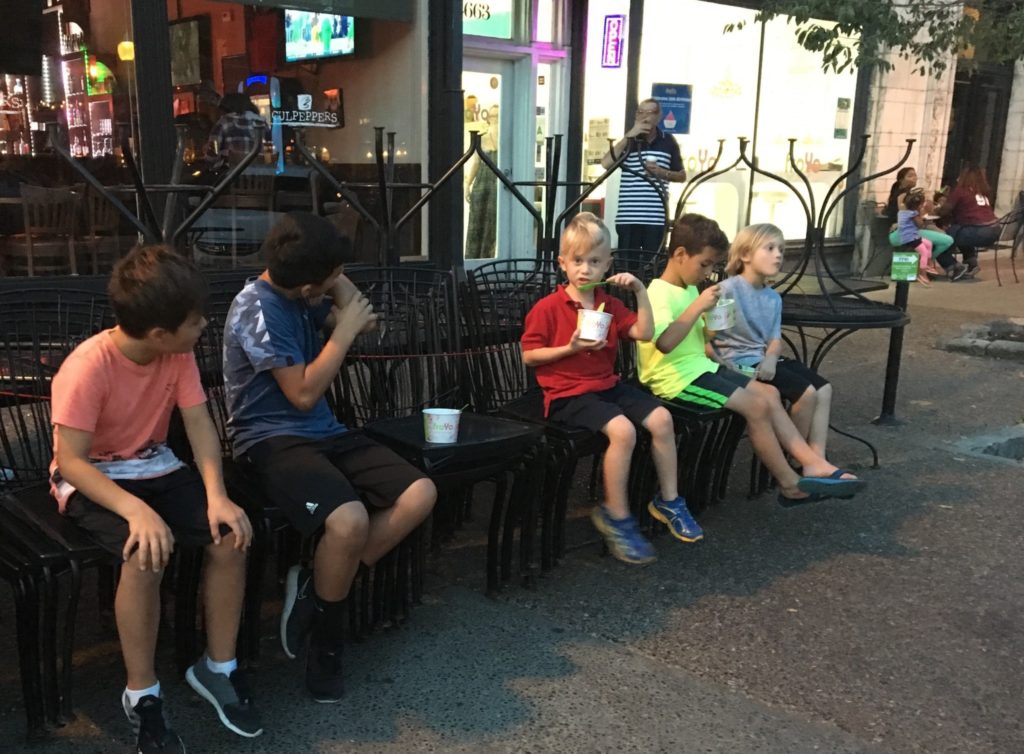 That being said, you can't keep a great neighborhood down, and by 11 a.m. Saturday morning the sidewalk cafes at Gamlin Whiskey House and Starbucks, first photo, were crowded with neighbors and visitors alike enjoying a sunny Saturday morning. And last evening, there were scenes like the one above outside froYo.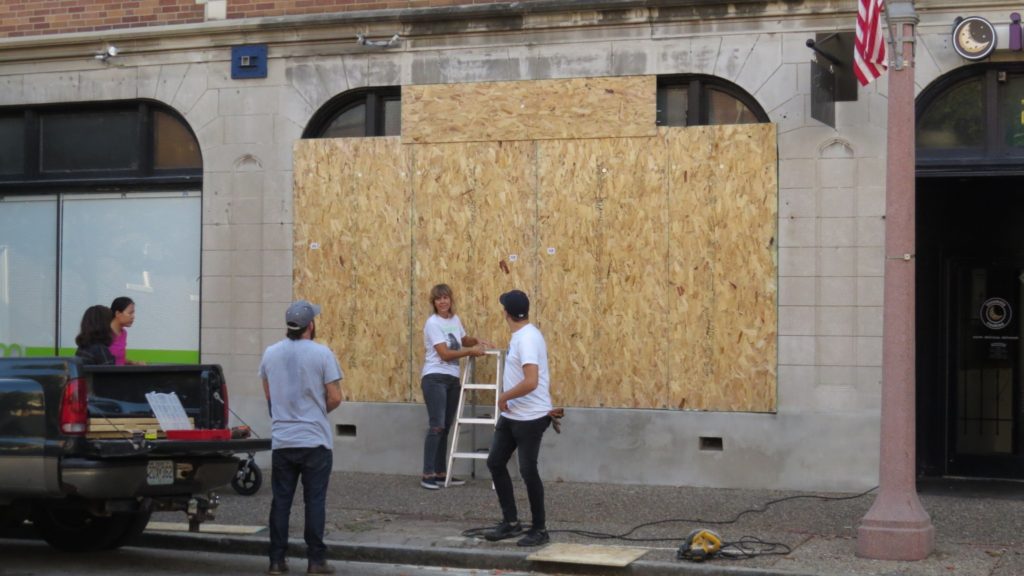 Saturday morning, proprietors of small locally-owned businesses like Fauxgerty, 228 N. Euclid, above, were busy covering storefront windows that had been smashed by protestors, and like all the businesses affected, calculating the loss in sales and the cost of repairs.  (more…)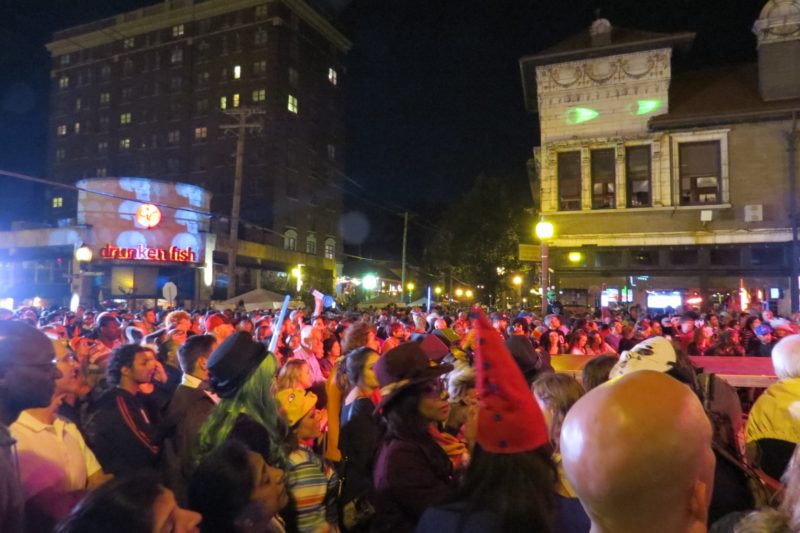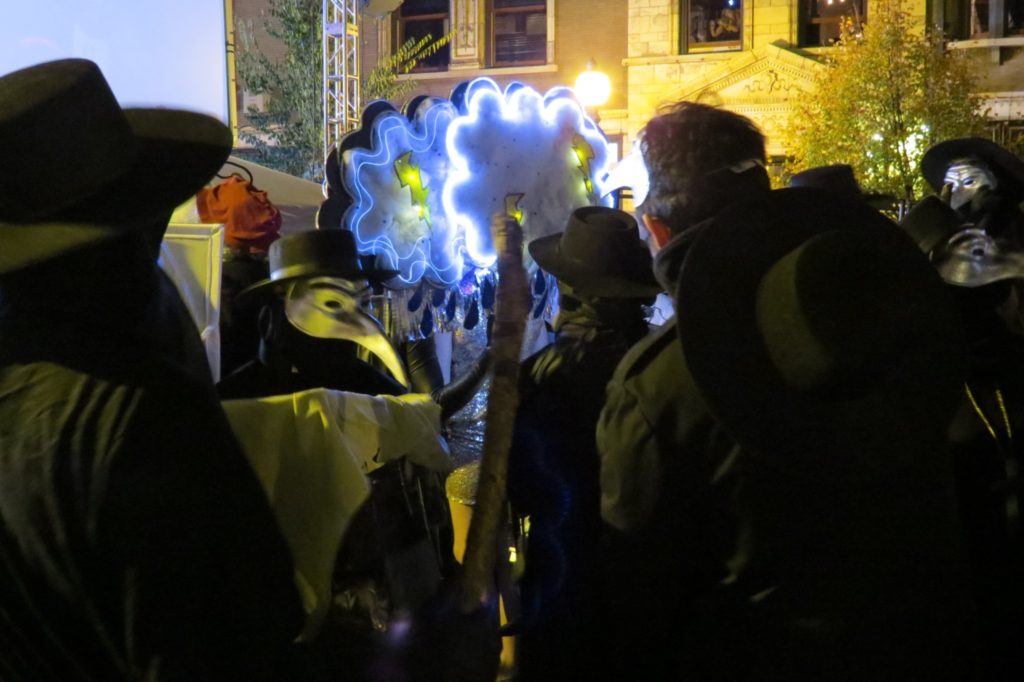 Contestants getting ready to take a turn on the stage, above and below.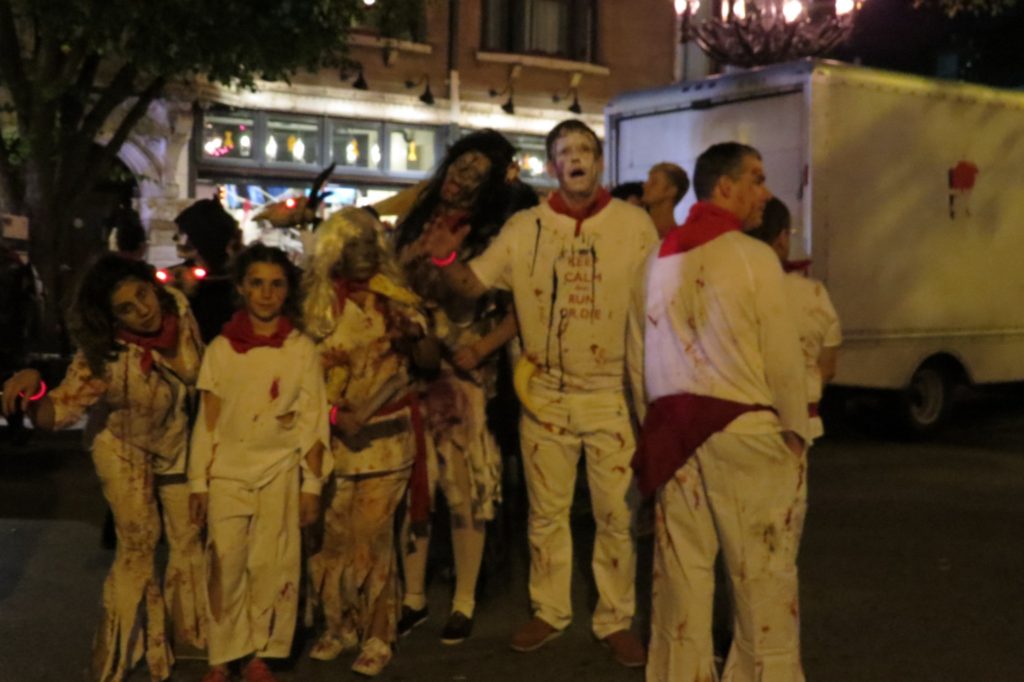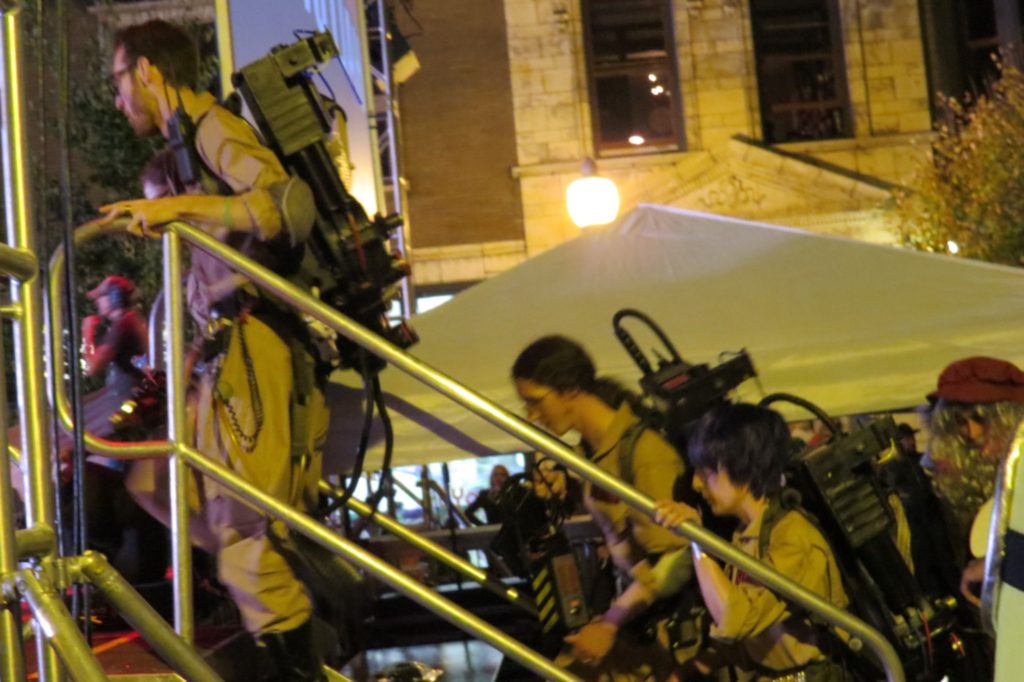 Ghostbusters, above.

The audience loved the performance depicting the 2nd Presidential Debate at W. U., above. The emcees for the evening's contest, Trish Bush and Jeremy Corray, are visible on the video. (more…)