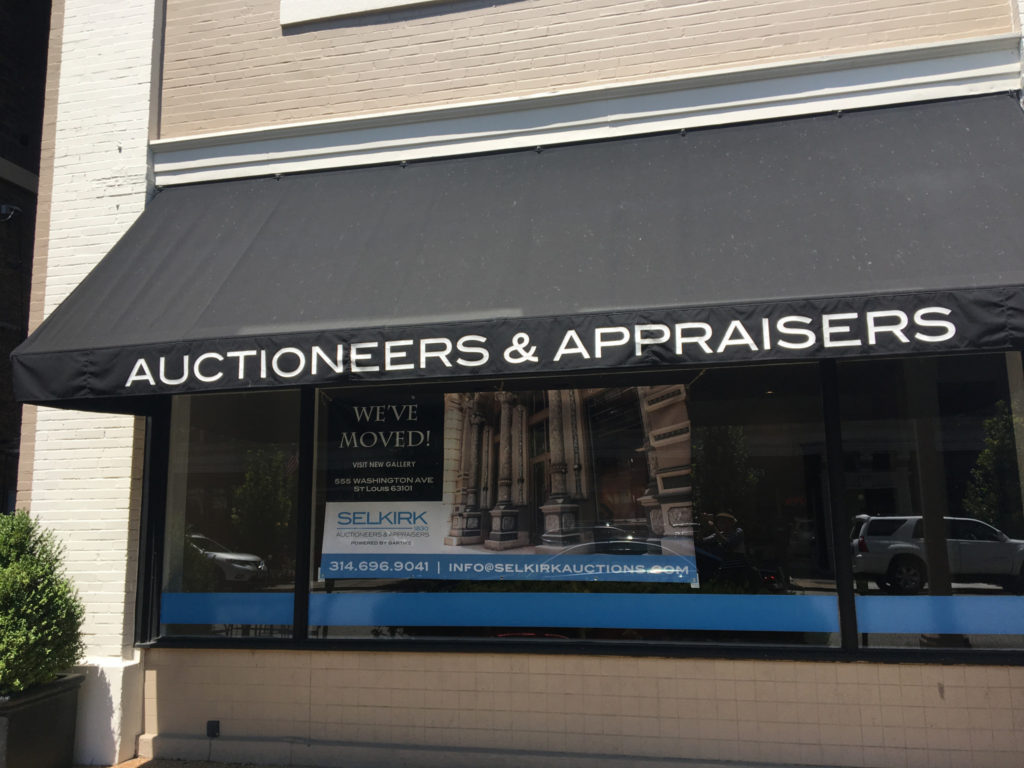 Selkirk is in the process of moving their auction gallery from 4739 McPherson Avenue in the Central West End, above, to a larger location at 555 Washington Avenue in downtown St. Louis.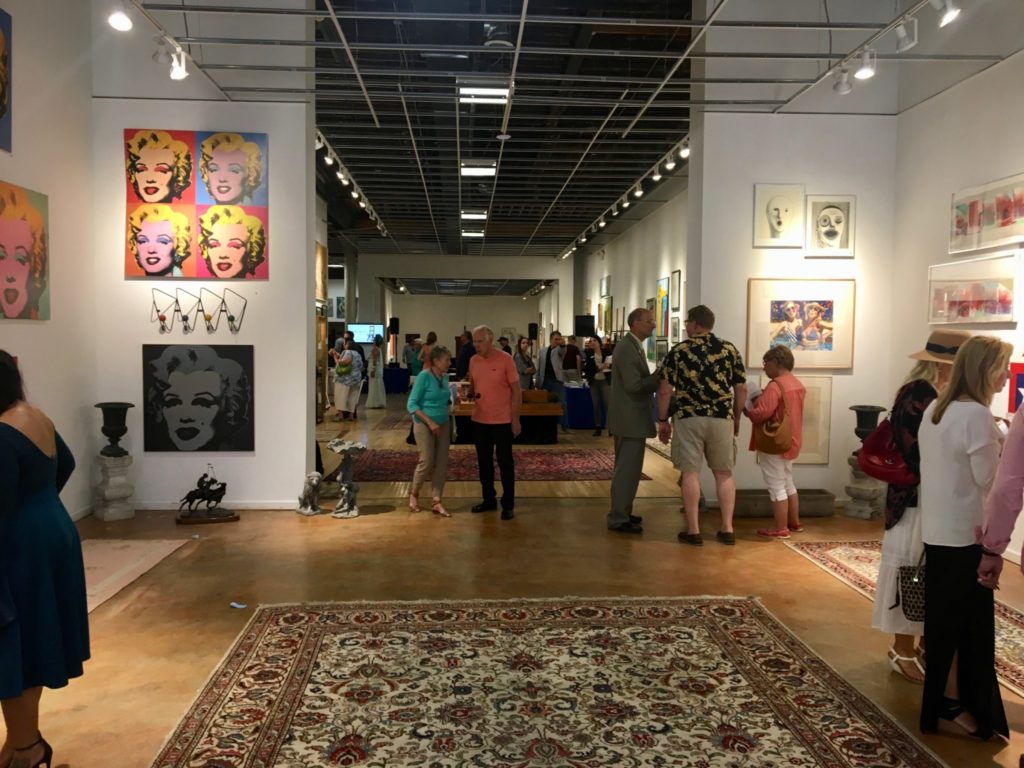 Last Friday evening an enthusiastic crowd gathered at the new location for a champagne reception to celebrate the move and to preview Selkirk's summer auction featuring the MacMurray College Collection, which was to be sold at auction the following day.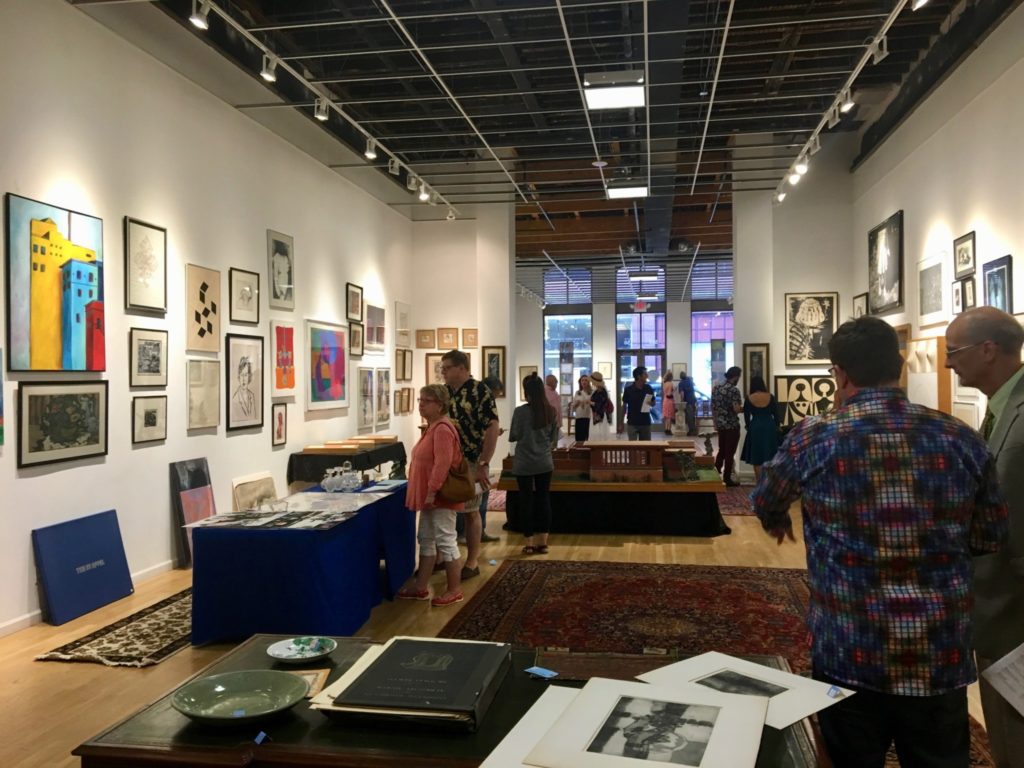 I spoke to a fellow CWEnder who said he felt the move was good for Selkirk and for downtown St. Louis. I agree that the stunning space seems a perfect fit for an auction house.
Selkirk is located at 555 Washington Avenue, between the M.A.C. and the Blues Museum.
CWE Scene sponsored its 3rd Annual Sidewalk Sale last Saturday from 10 to 2 p.m. Participants in this year's event included:
CWE-based artist Kristen Kempton who was invited by Alex Head, proprietor of The Vino Gallery. to bring her hand-printed, handmade iheartfink collection to the patio of the wine shop at 4701 McPherson.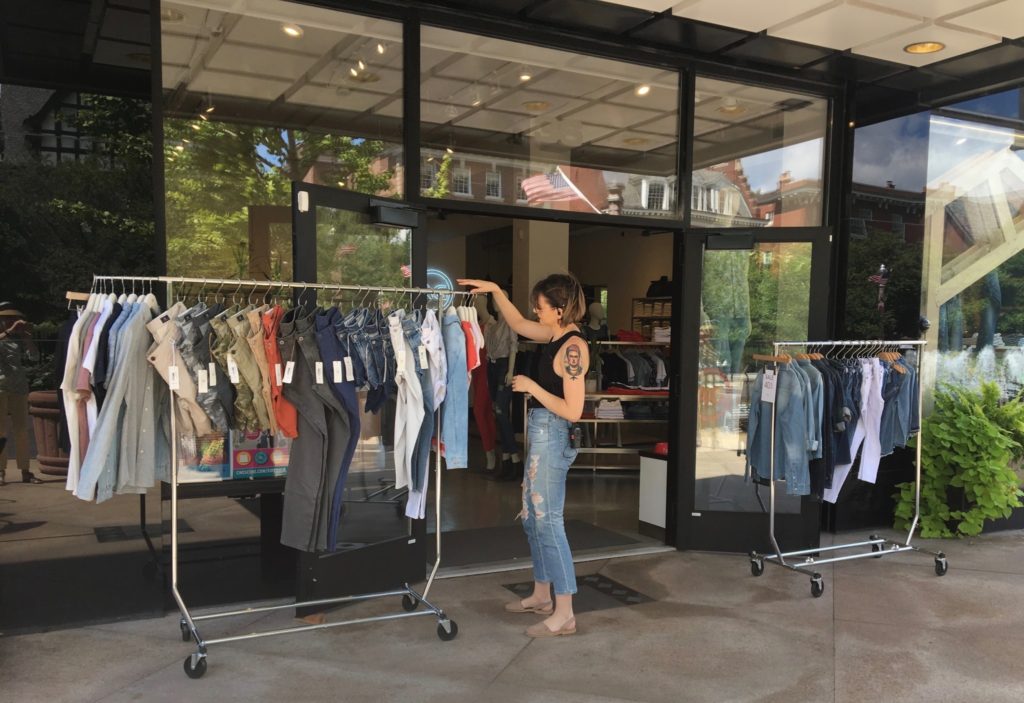 AG Jeans, 36 Maryland Plaza, offered a great selection of summer clothing for men and women.
Students from Paul Mitchell the school, 30 Maryland Plaza, offered an array of beauty products.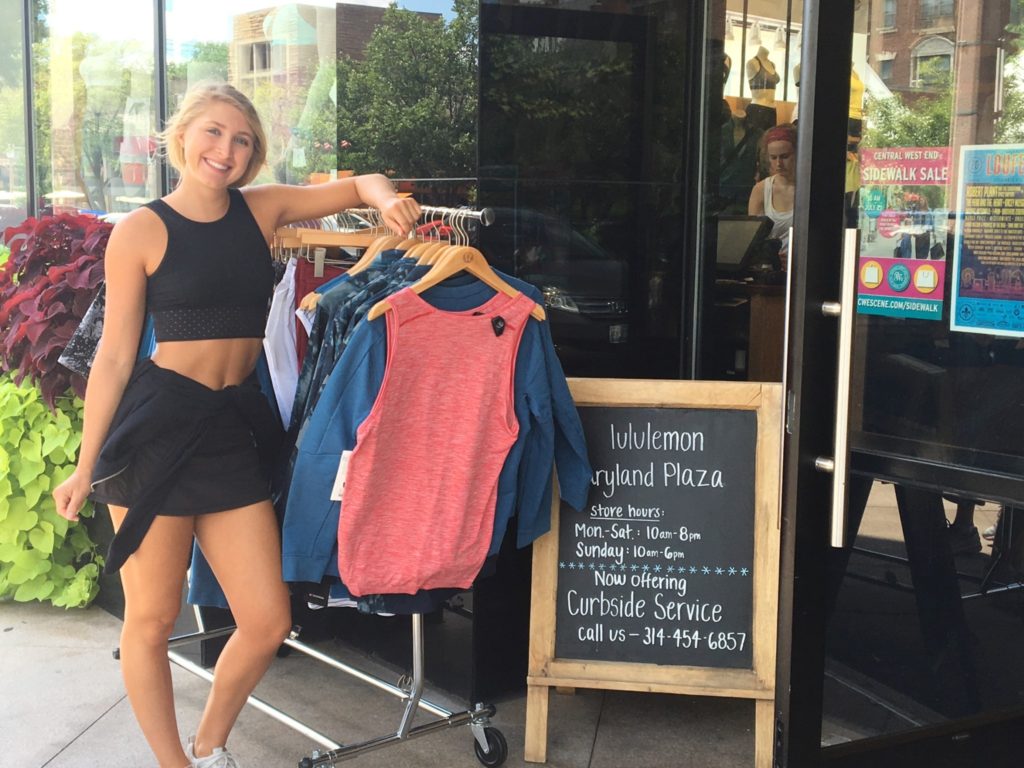 lululemon displayed an assortment of its popular styles of athleisurewear at 26 Maryland Plaza.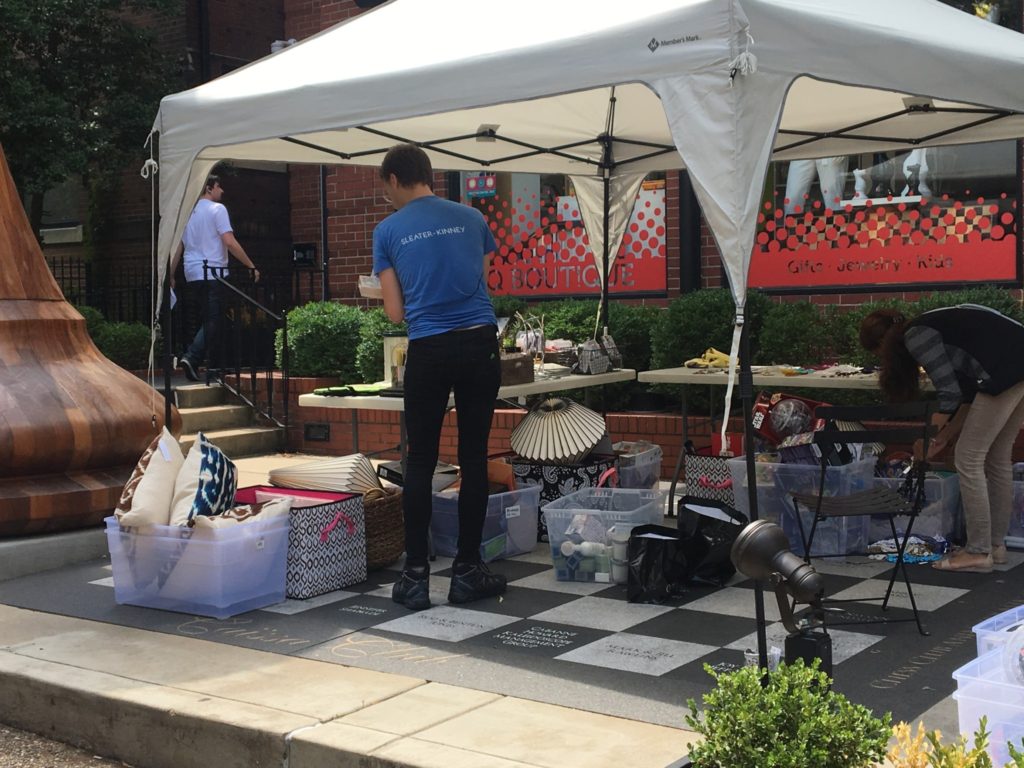 When I stopped by Q Boutique at World Chess Hall of Fame, 4652 Maryland Avenue, Matt Holtsclaw, above, and Luke Byrnes (in white shirt left), were still in the process of organizing the shop's merchandise for the sale. Their first customer (right) wasn't waiting for them to finish setting up.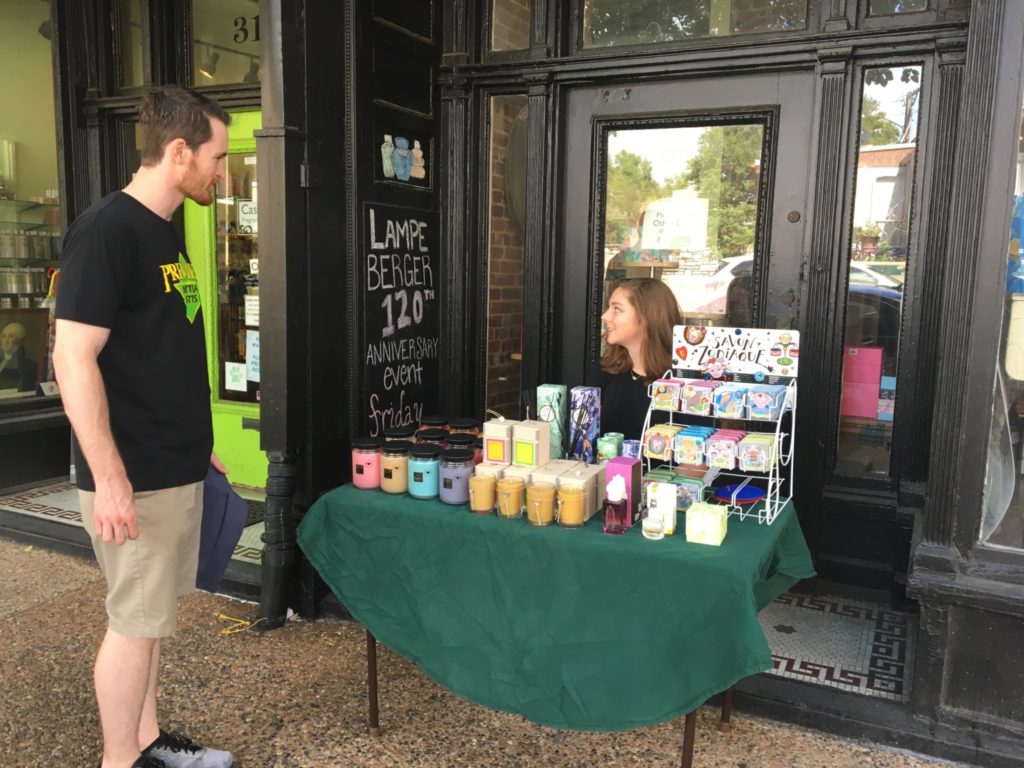 Cassie's Scents at 316 N. Euclid had a variety of candles, scents, and lotions for sale.
I overheard the man in the photo above say he had just opened a martial arts studio at Taylor and Olive. After posting this photo on Instagram, I learned the studio is called Premier Martial Arts CWE.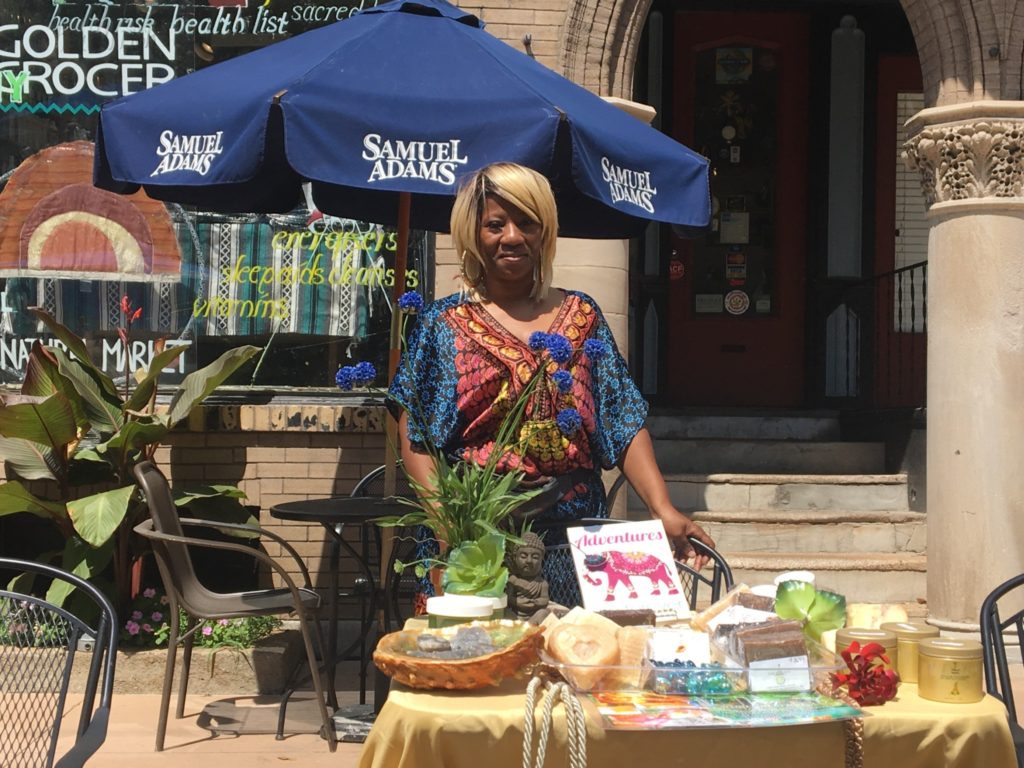 And finally, Carrie Collins-Whitfield, who's line "Eliyah J" features natural soaps, butters, perfumes, and crystals was set up in front of Golden Grocer. Her products are also stocked at the natural food store. For more info, contact Carrie at (314) 728-7376.
Other participating businesses can be found on the CWE Scene website.