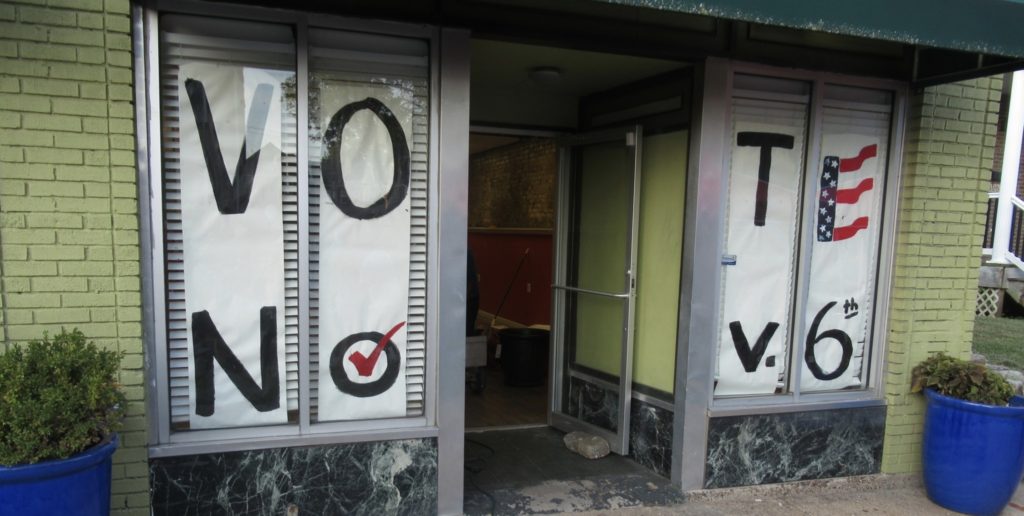 Taking a cue from a storefront in the 4200 block of Delmar, and from two dear friends, Mary Engelbreit and Charlotte Lyons, who are encouraging people to vote in their signature artsy way, I want to reinforce their important message by sharing their suggestions with you.
Charlotte Lyons, one of my oldest friends from earlier days in the neighborhood, posted a diy VOTE pin on Instagram and Facebook.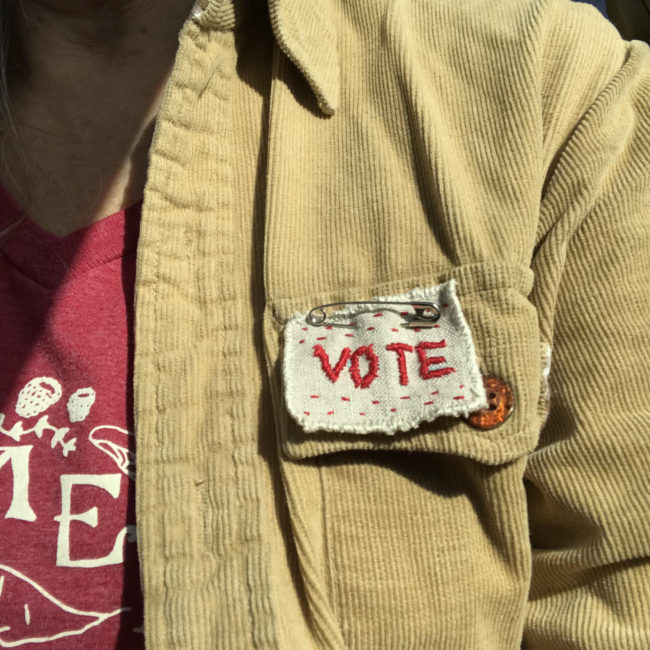 "Last night I made a patch", she posted. "Don't let what you can't do get in front of what you CAN do. Vote in November! I'm going to wear it everyday and everywhere. Make one and pin it onto your coat or shirt or handbag."
If embroidery is not one of your many talents,  simply pen the message on a piece of fabric and wear it proudly.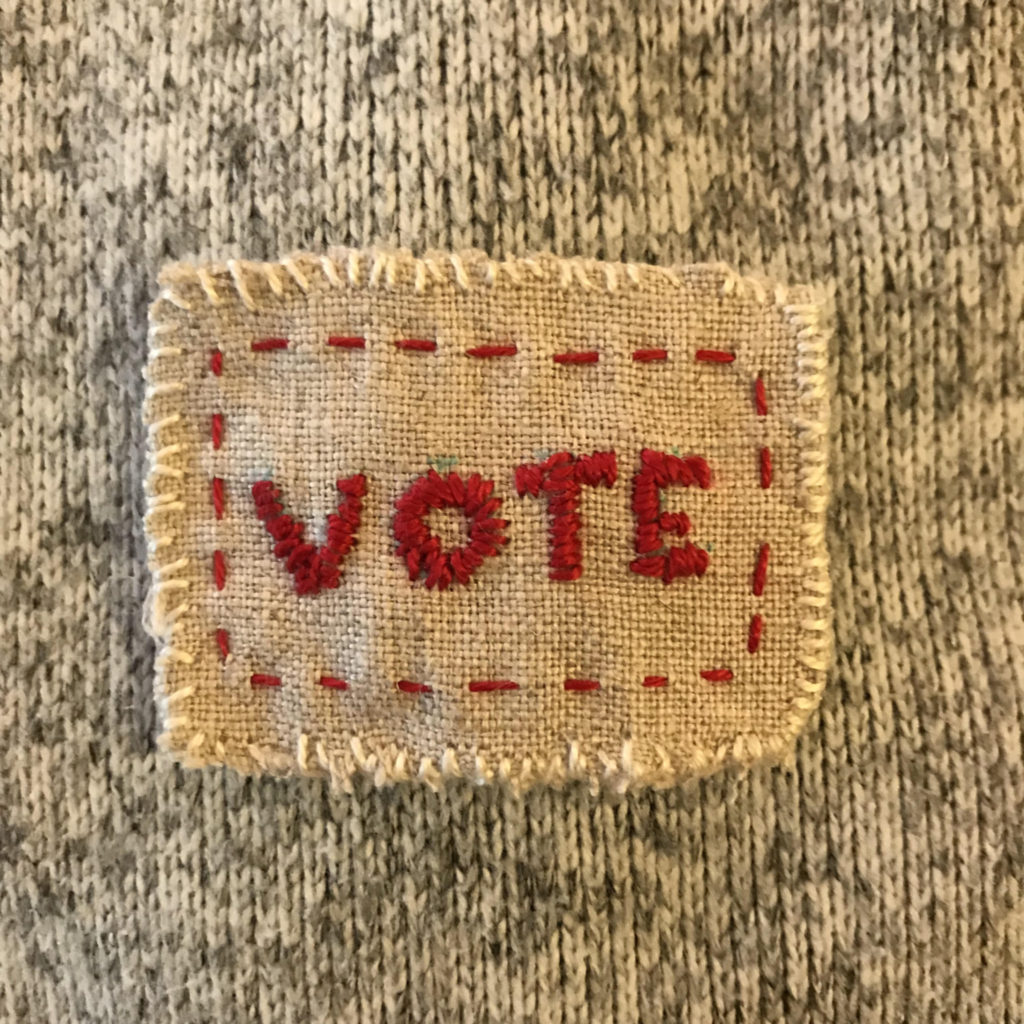 Charlotte, who now lives in Vermont, hosts popular craft weekends there. Visit her blog to learn more.
And from artist Mary Engelbreit: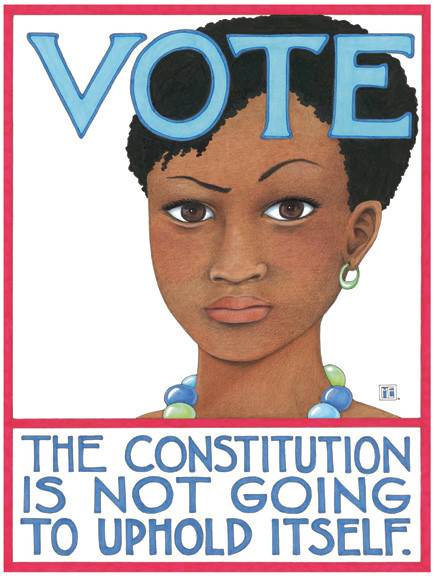 Mary, another longtime friend, created a VOTE poster she is offering as a free download on the ME website.  Look for a VOTE tote bag, $26, on the website too.
Thanks to both Charlotte and Mary for their inspiration. There's power in this simple message: VOTE on November 6!
P.S. – Here's a post on a craft weekend Mary and Charlotte hosted in the Central West End in June of 2017.