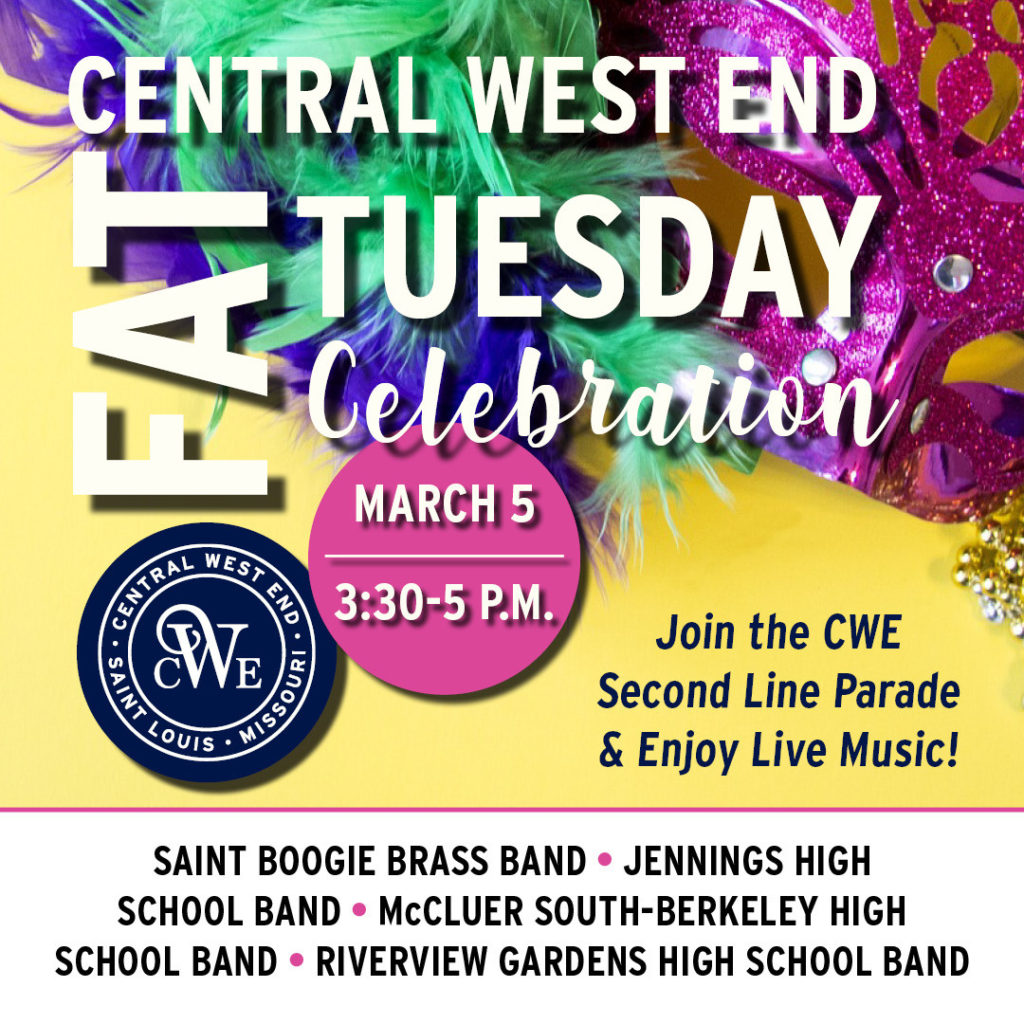 CWE Scene has announced details for Tuesday's Fat Tuesday Celebration in the neighborhood. Starting at 3:30 p.m., three local high school bands will perform on various street corners throughout the CWE. In addition, the Saint Boogie Brass Band will lead a Second Line Parade starting at Washington & Euclid and ending at 1764 Public House. Everyone can join in the fun at any point during the parade.
The following photos and video show the Jennings High School Marching Band during last holiday season's Window Walk. They are one of the bands performing Tuesday.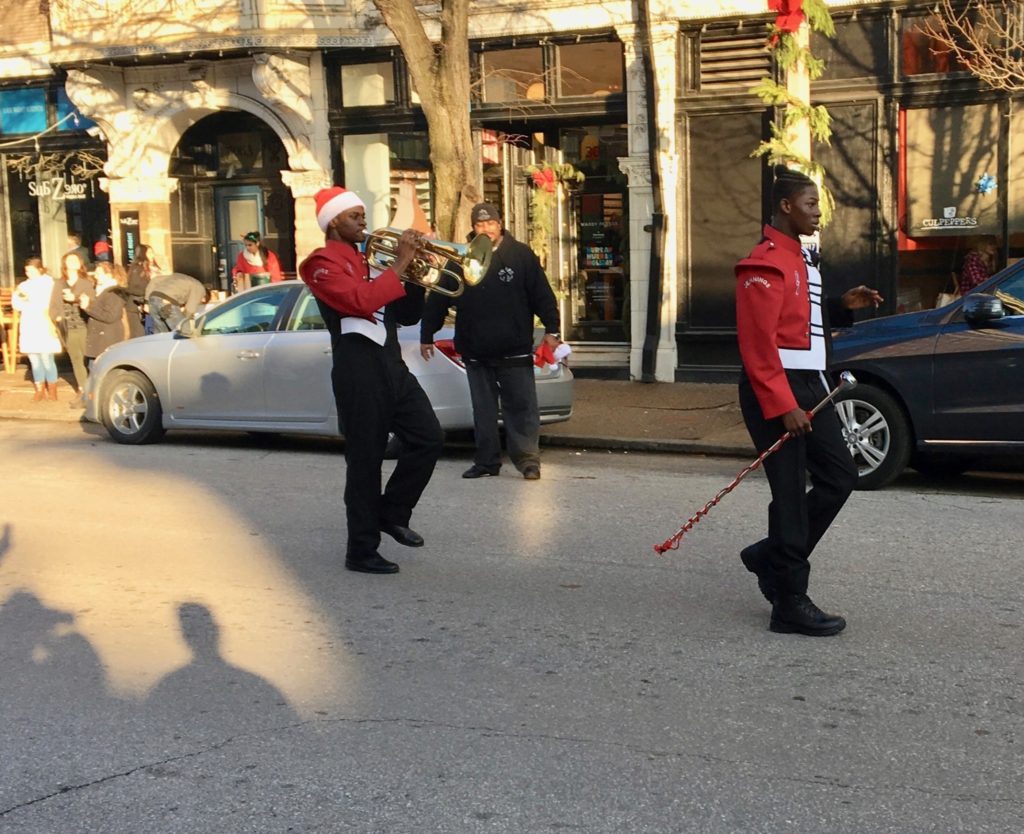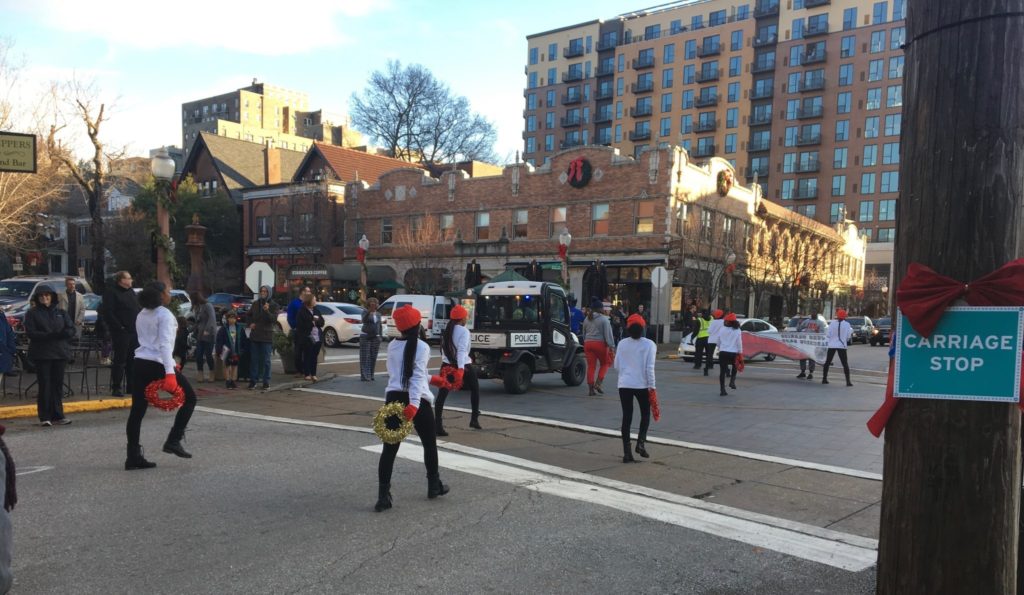 Featured Performances | 3:30-4:30 p.m.
– Jennings High School Band- Washington & Euclid
– McCluer South-Berkeley High School Band- McPherson & Euclid
– Riverview Gardens High School Band- Maryland & Euclid
Group Performance featuring all 4 Bands | 4:45 p.m.
Maryland & Euclid
Saint Boogie will start at the corner of Washington and Euclid, and boogie down Euclid, stopping to play with each high school band along the way. After the groups play together, Saint Boogie will parade (on the sidewalks) around the CWE, ending at West Pine and Euclid. They will encourage people to join in from the start at Washington all the way to 1764 Public House, stopping to enjoy all the music along the way. They will also be judging each band for an unofficial "battle of the bands" between the 3 groups.
Many neighborhood restaurants will be offering Fat Tuesday specials too. Be sure to get out and enjoy the celebration.