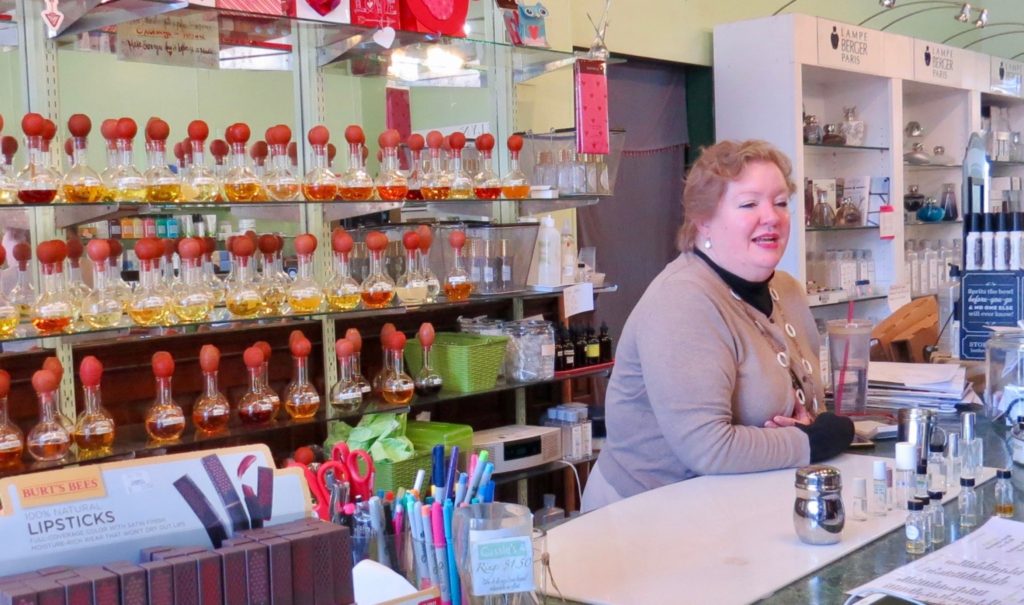 In the rapidly evolving story of the comings and goings of businesses in the area, word is out that after 25 years in the Central West End Cassie Buehl, above, is moving Cassie's to Colonial Marketplace, 8837 Ladue Road. The move—about mid-April—will leave another regrettable void in the neighborhood's dwindling retail mix.
Cassie said that she isn't happy about leaving the neighborhood, but said walk-in business has declined—she points to Amazon and online shopping as factors—so she has wanted to downsize for the past few years, but hasn't been able to strike a deal with her landlord.
Other factors leading to the decision include lower rent in the Ladue location—for admittedly a slightly smaller space—and parking out front. Since 60% of her customers are from out of the neighborhood, she said lack of available parking and the "take no prisoner approach" to the issuance of parking tickets are an issue in the CWE location.
In addition to missing visiting with Cassie herself, here are a few of the reasons I have loved having Cassie's right around the corner for all these years: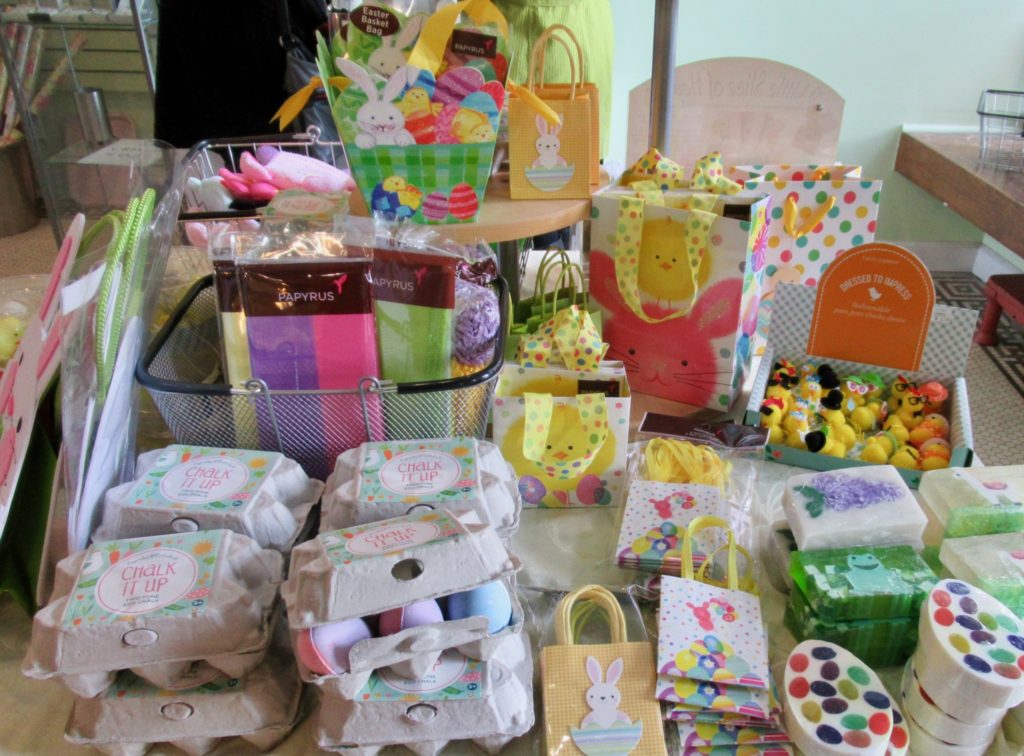 Seasonal goods, such as the Easter-themed merchandise above.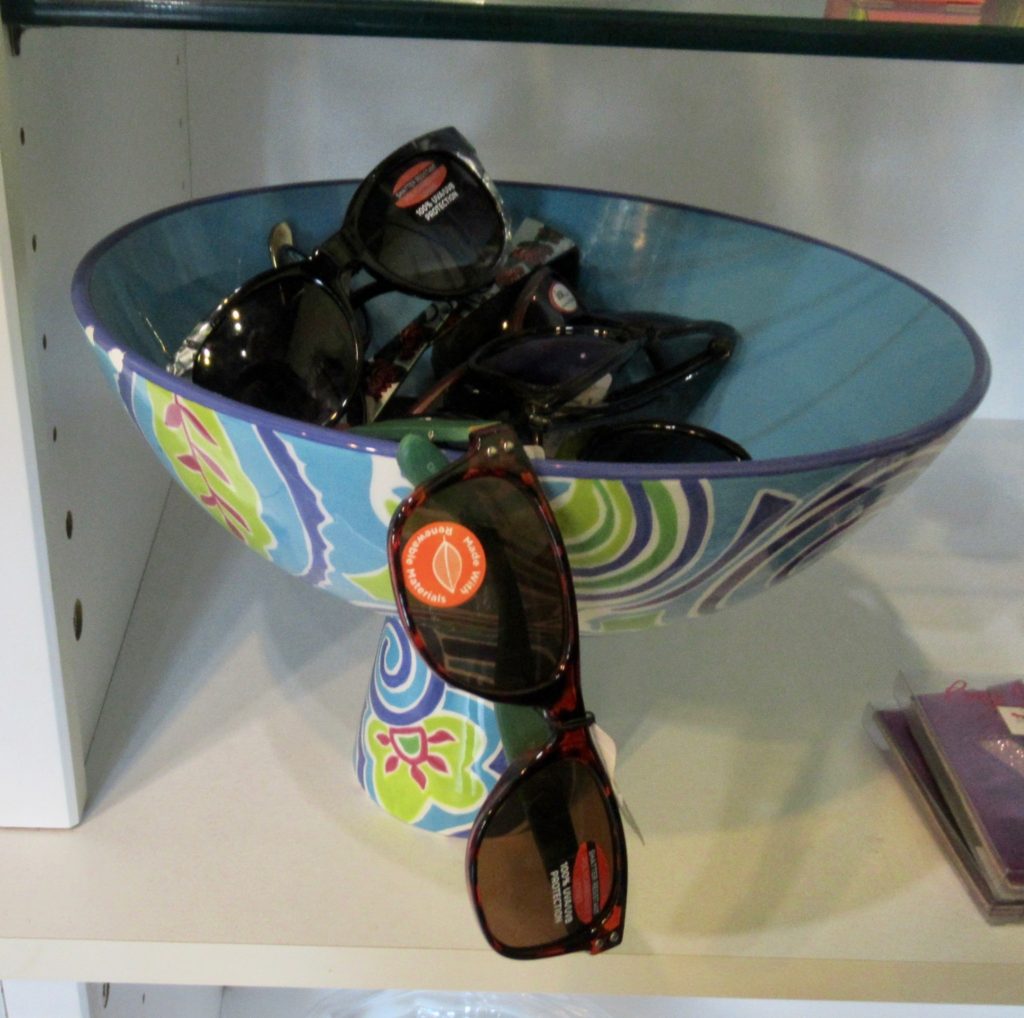 $18 sunglasses, which are now 1/2 off (there are only a few left). Cassie said that Whole Foods carries the same brand, but who at WF am I going to ask to get an opinion on how they look on me? That's the beauty of the kind of personalized service offered at independent retail operations.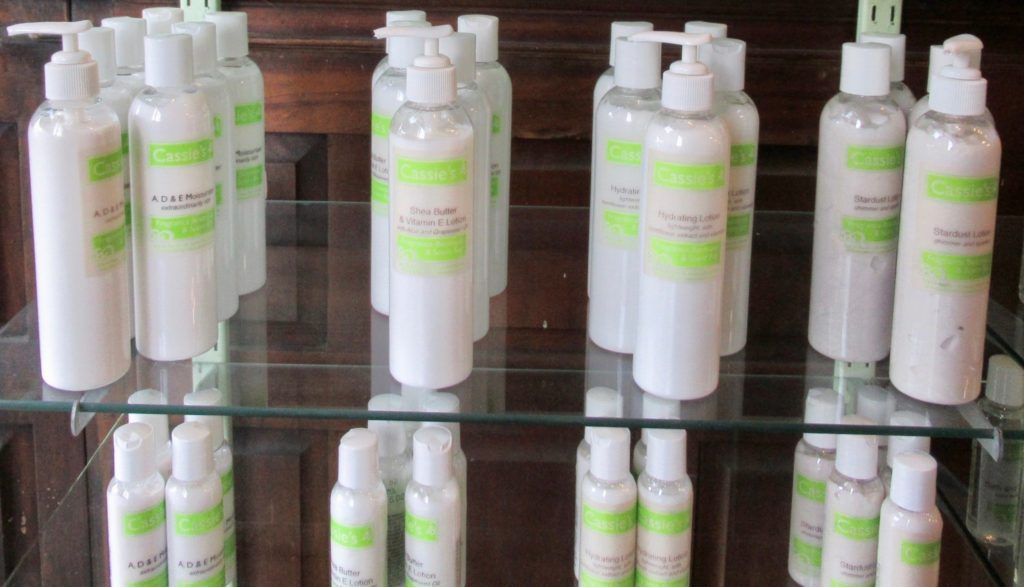 Cassie's house-brand moisturizer in 3 different formulas (A, D & E, Shea Butter, and Stardust Shimmer) and 3 sizes ($5, $14, & $24). If you wish, you can choose from a large selection of scents from Cassie's Scent Bar that can be mixed in (my latest combination is lemongrass and rose).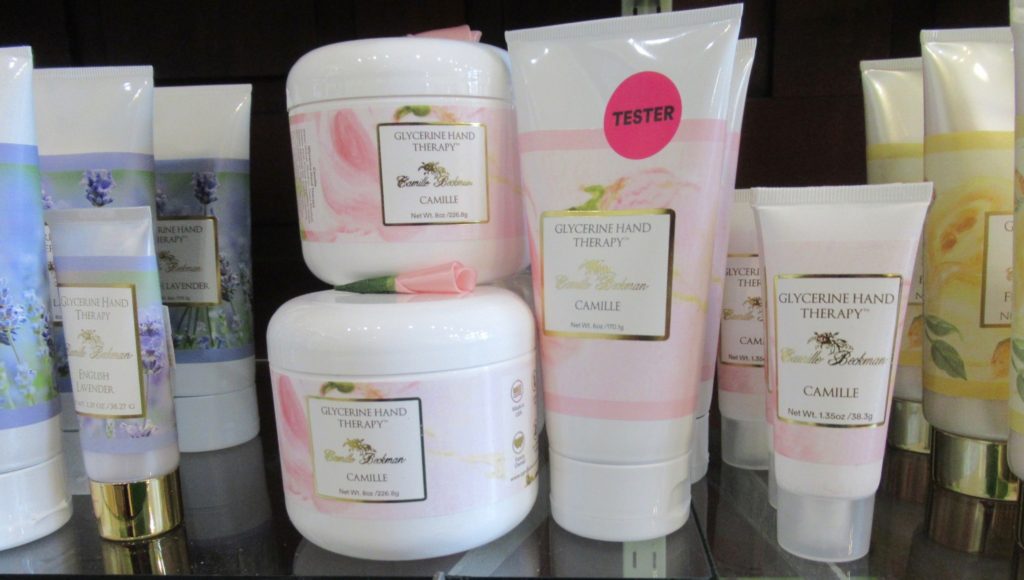 "Camille" Glycerine Hand Therapy by Camille Beckman, $5.95, $13.95 and $16.95, which I discovered at Cassie's years ago.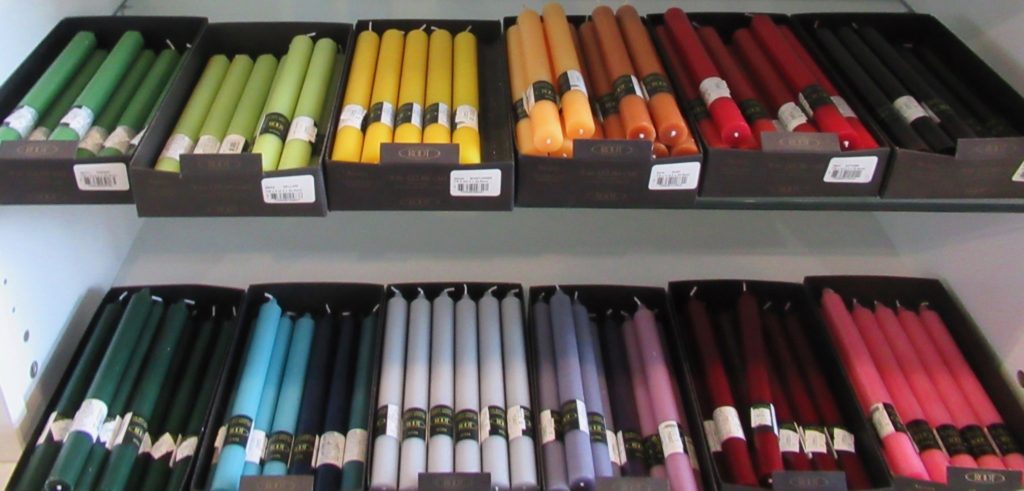 And a large selection of Roots candles, $3.50 each.
Rumor has it that the space will be reconfigured to create two separate spaces of about 1000 s.f. each. Hopefully that will increase the prospects for new retail uses in that stretch of the Euclid commercial district.
Cassie's Scents, 316 N. Euclid, until April 15.