Not surprisingly, Todd Lannom and Ginny Stewart, co-owners of Centro, 4727 McPherson Ave., have taken the minimalist approach to making gift shopping easy. There are simply three plywood tables at the front of the shop filled with beautifully designed, unusual gifts. Two tables hold items made in America, the third, selections from Italy.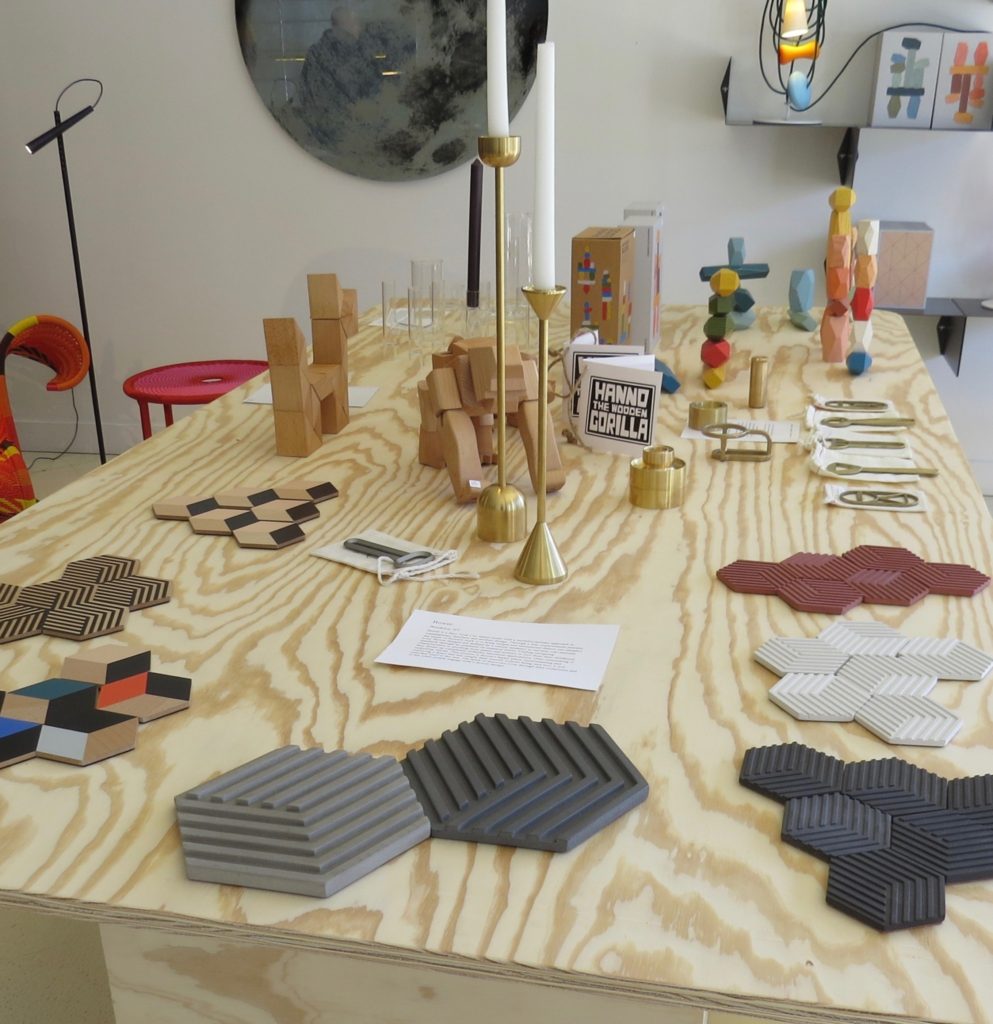 Almost everything on the American table, above, was designed by artisans located in Brooklyn. Front: AreaWear by Bower designs clever geometric trivets that come in a variety of shapes and sizes. The larger herringbone shapes, front, are $35 each. The smaller tiles far left (made of wood) and right, can be mixed and matched and used as individual coasters too, $18.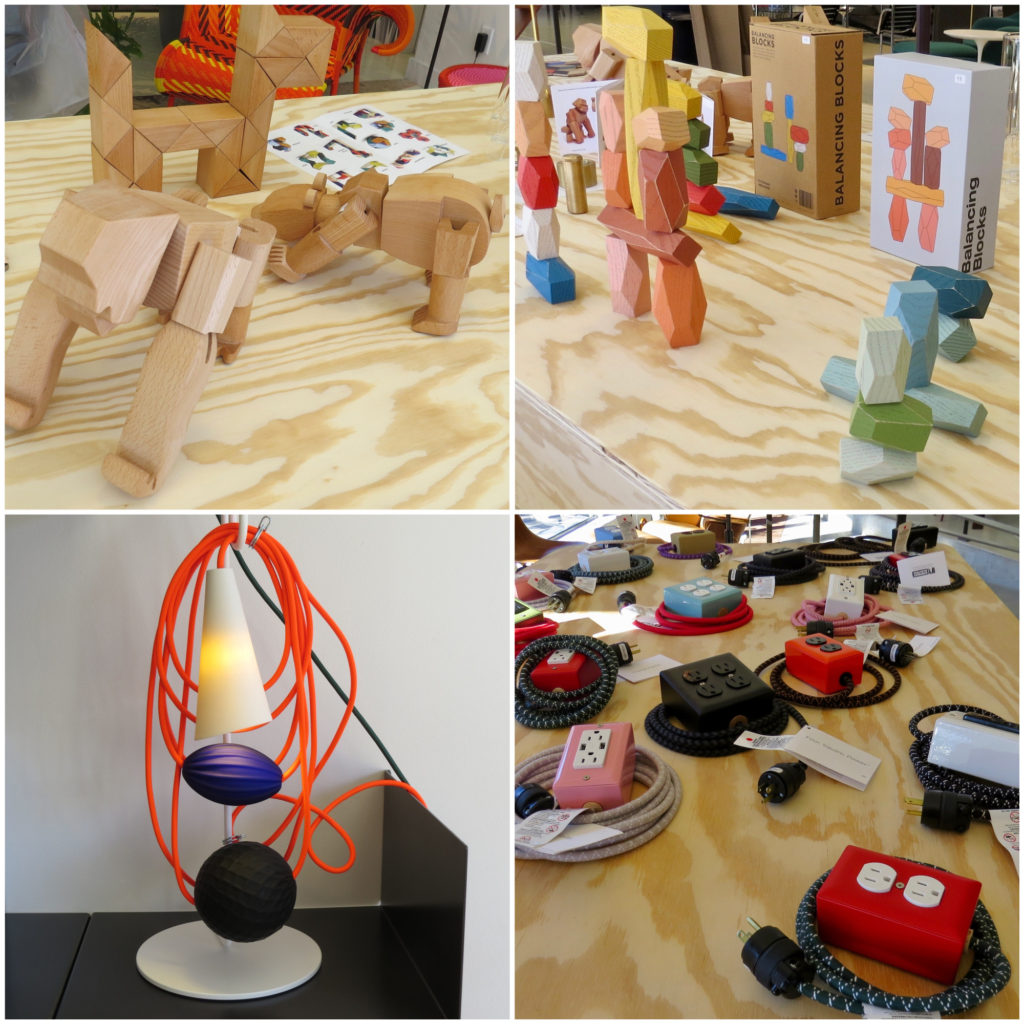 Top left: American designer David Weeks' beechwood gorilla, $100, and bear, $90, have movable parts. The Balancing Block dog at the top of the photo is a Snake Block®, a classic toy composed of 24 wooden triangles with an elastic band throughout, $48.  Top right: Balancing Blocks wooden shapes from Fort Standard are also $48.
Bottom photos: The latest in art lamps: "Filo" from Foscarini with glass ornaments comes in 8 different color palates, $550. Right: Decorative American-made outlets with 3 different cord lengths are handsome enough to leave in full view. Some have USB ports as well, $59 to $179.
Check Centro's website for more information.
Don't pout if you still need holiday cards, gift bags, or gift wrap. You'll find them at Cassie's, 316 N. Euclid.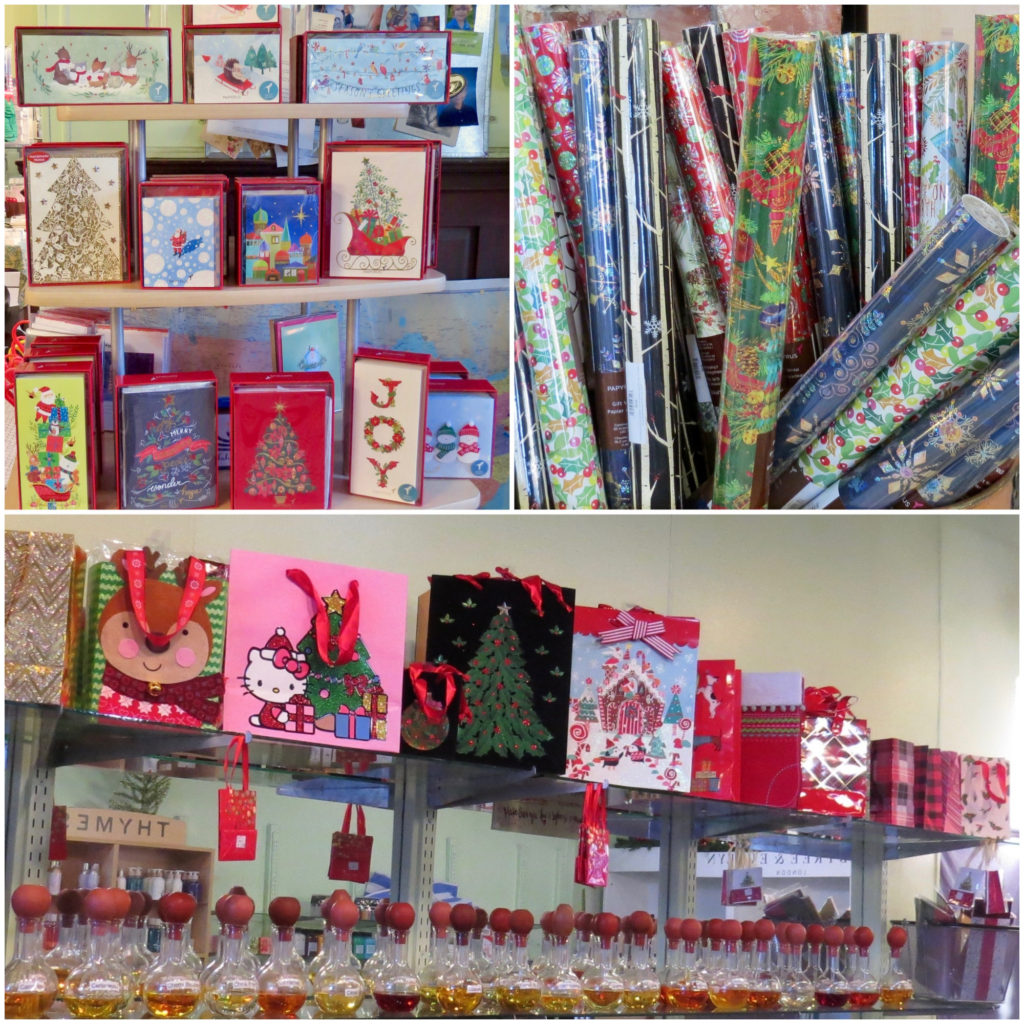 From top: Boxes of Papyrus holiday cards are $14.95 to $24.95, Right: a large selection of holiday gift wrapping paper ranges from $8.95 to $9.95: Bottom: Gift bags are $4.50 and up. Cassies also has a perfume bar where you can create your own scents, see bottles above.
Head to Cassie's website for hours and more information.
The Candle Fusion Studio, 4742 McPherson Ave., below,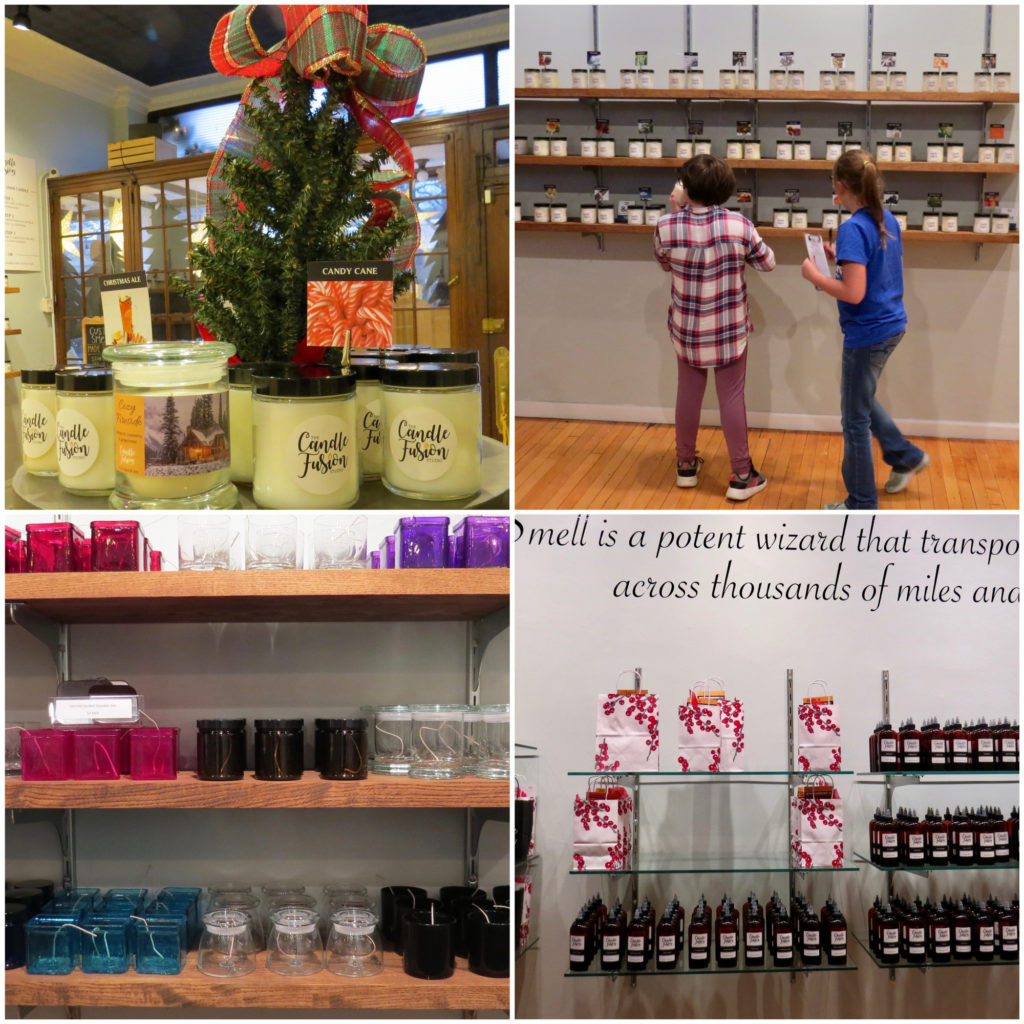 Top left: At The Candle Fusion you can purchase ready-made holiday candles in scents such as Cozy Fireside, $22, Holiday Ale, Balsam Fir, Cranberry, Gingerbread, and Candy Cane, $18 each. Top right: Or you can blend your own scents to create your own candle.
Bottom: You can choose from a variety of glass jars and scented oils to create the perfect gift.
The shop does a brisk business hosting candle-making parties. For more information, visit The Candle Fusion website.
At Enchanting Embellishments, 4732 McPherson Ave.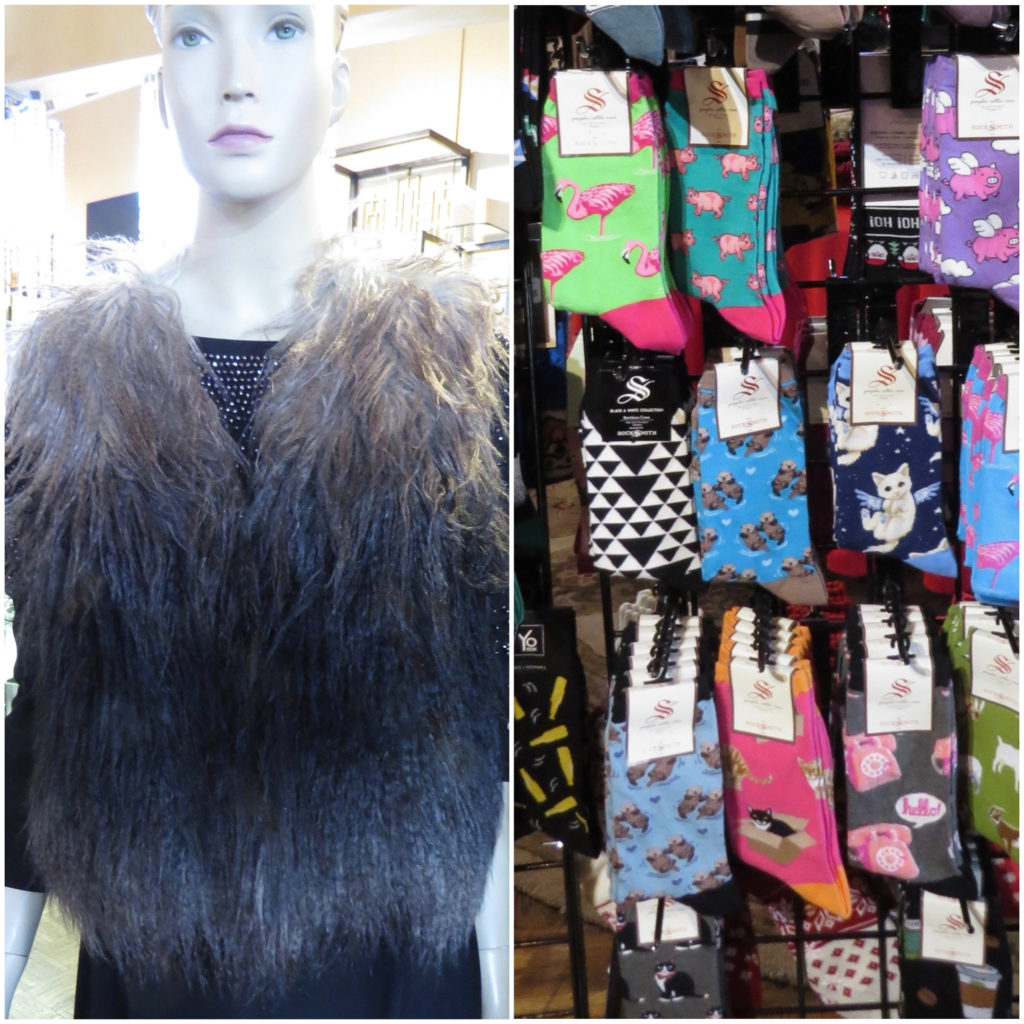 Left: A show-stopping faux-fur vest from Furious Fur in shades of beige to brown is $129.95; colorfully patterned socks from Sock Smith for men & women range from $9.95 to $19.95.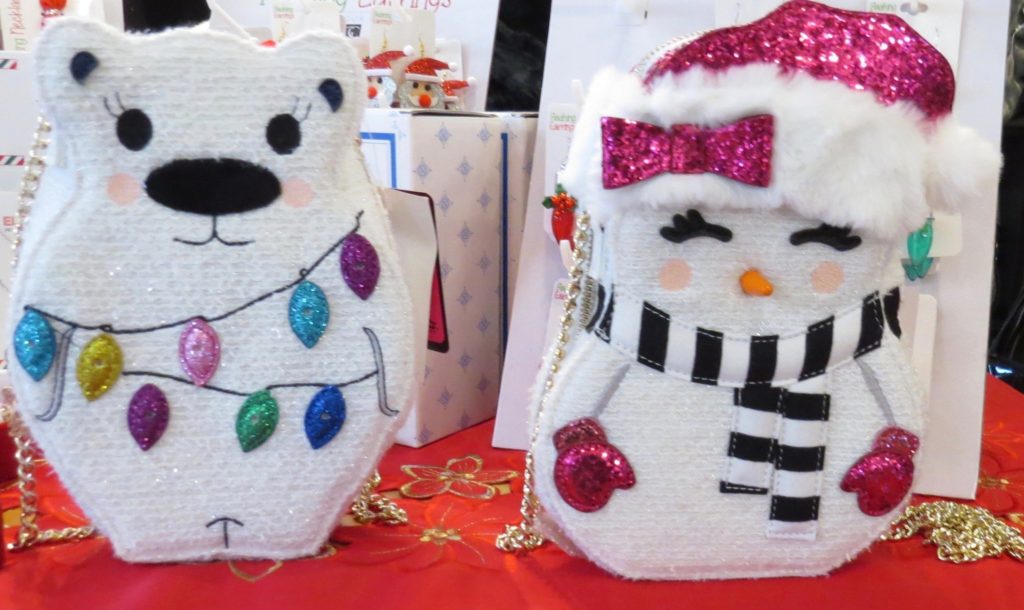 At Enchanting Embellishments, you'll find zany Betsy Johnson Holiday Purses, $89.95.
Visit the website for more information.
At Shelton Davis, 4724 McPherson Ave.,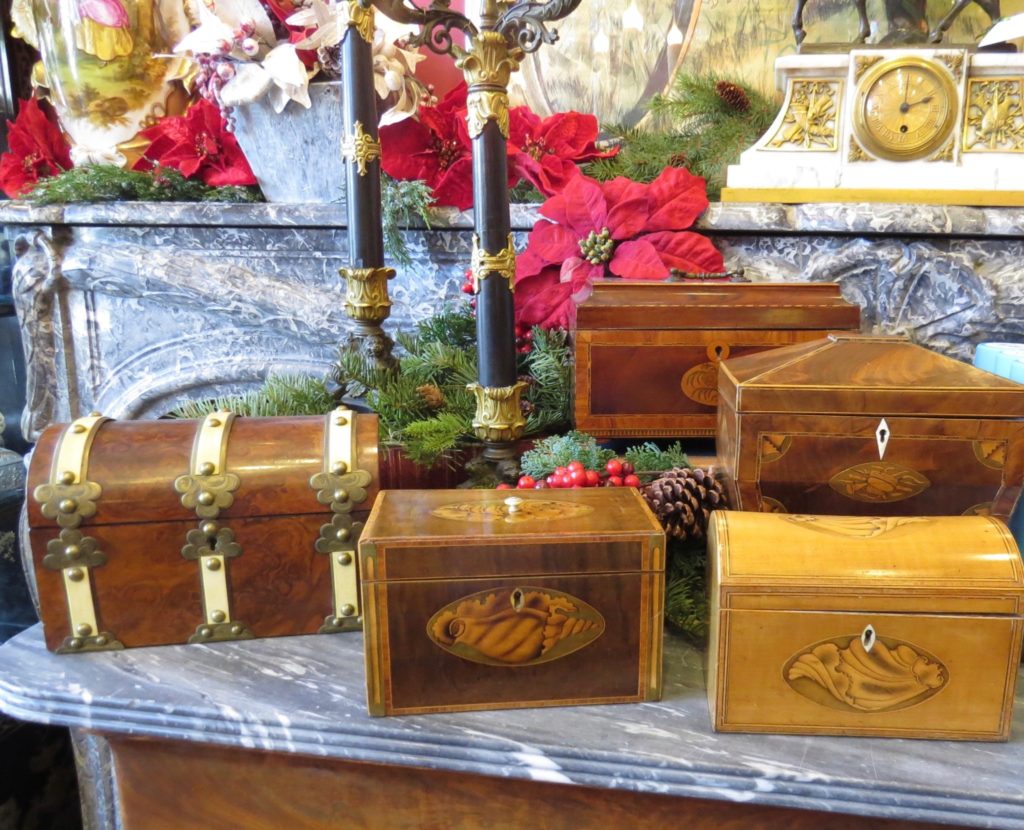 you'll find a selection of English tea caddies as old as King George I or George II, spanning the 18th to 19th century, $800 to $1200.
Clockwise from top: Antique Venetian Glass bedside water carafe with glass lid, $145; a pair of French Art Deco jeweled perfume bottles, $375; English cut glass round perfume bottle with sterling silver top, $150; cut crystal perfume bottles with sterling silver tops, $275.
Visit Shelton Davis website for more information.
World Chess Hall of Fame carries a wide variety of gift items, and this Saturday everything is 20% off: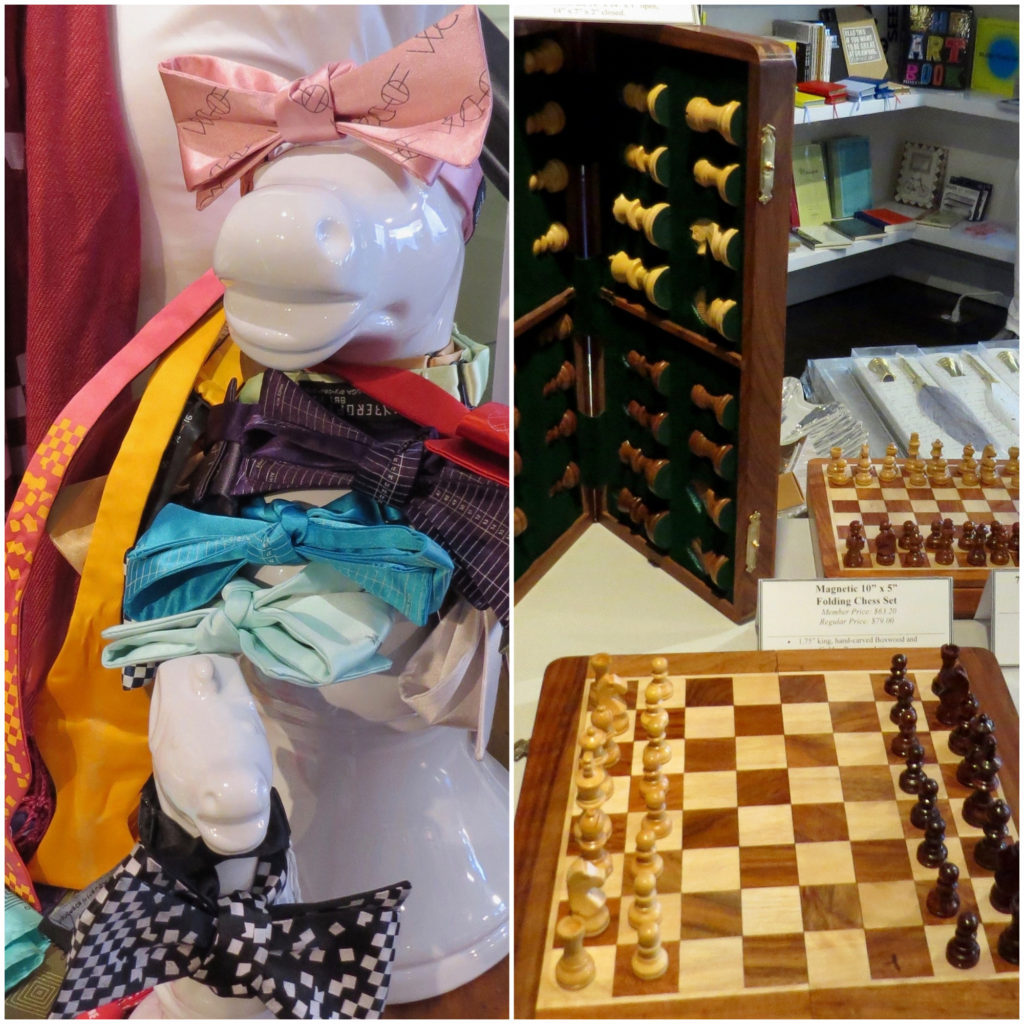 Left: Jaunty bow ties by Cyberoptix, $50. Right: Chess sets include top left: a 14″ folding magnetic set with travel pouch $119, WCHOF member price: $95.20, top right, 7 1/2″ square magnetic chess set, $59, member price, $47.20, and front, 10 x 5″ magnetic chess set, $79, member price $63.20.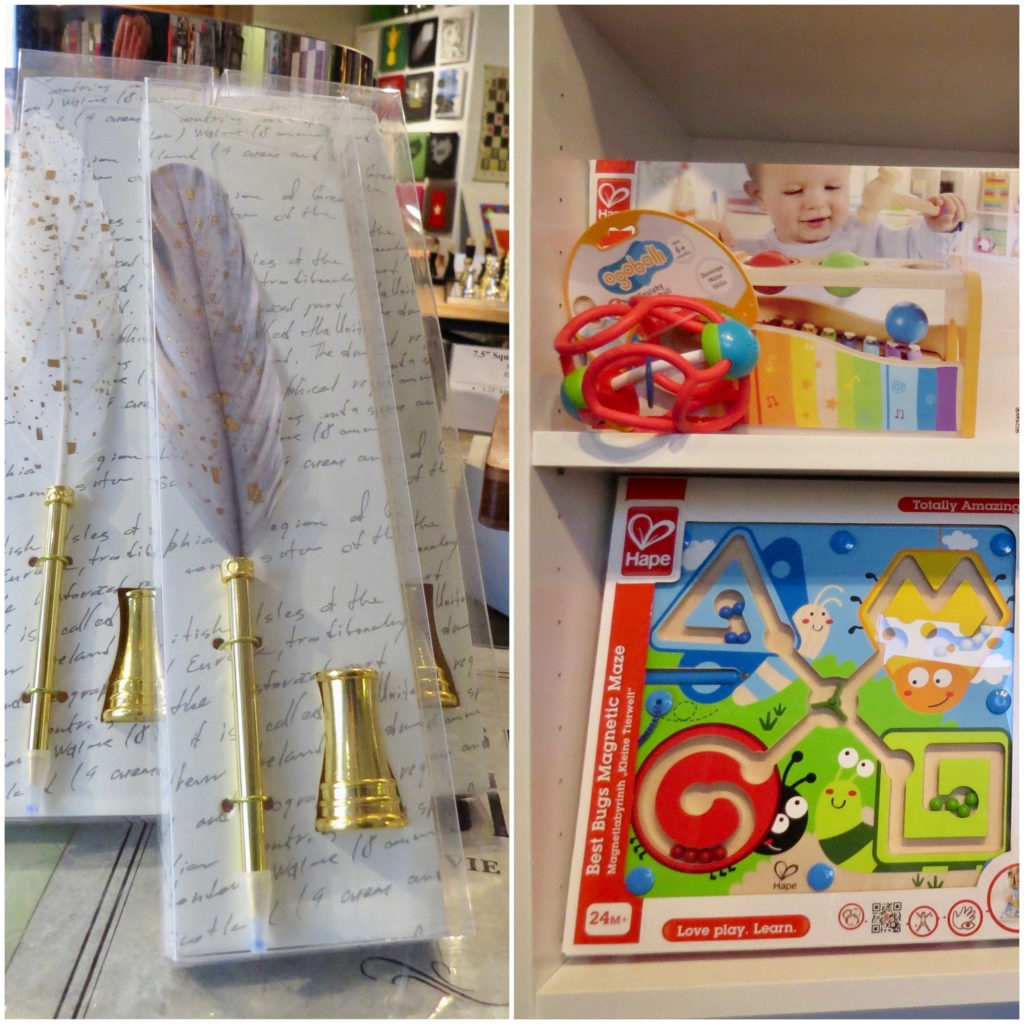 Left: Ball point pens disguised as quill pens with stand, $12. Right: There is a large selection of children's toys at WCHOF including top left: Ogobolli Rattles, $11 each; 6-piece Pound & Tap Bench for age 12 months, $33; and a magnetic puzzle for age 24 months, $28.
Check out World Chess Hall of Fame's website for more information.
At Mike's Bikes, 324 N. Euclid,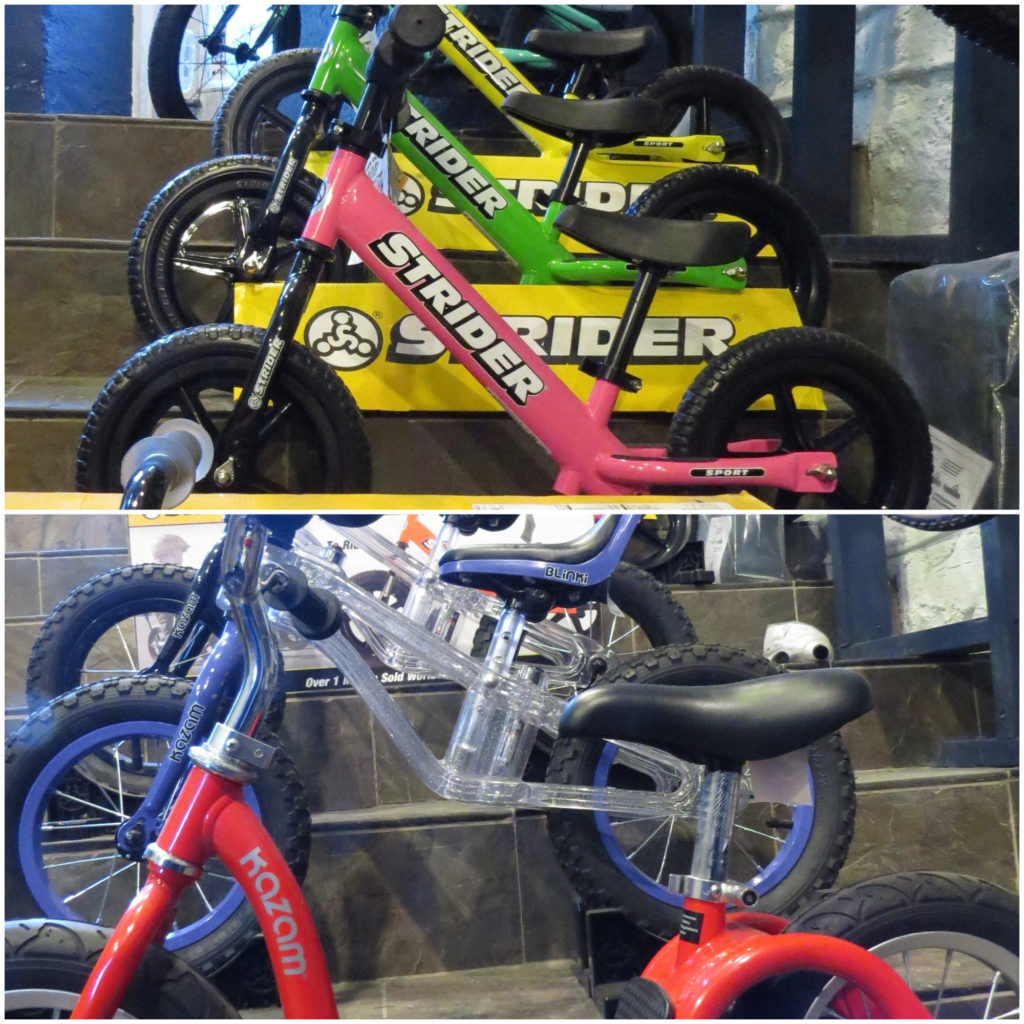 Top: Striders for ages 2 to 5 years are $120, and bottom photo: Pop some batteries into Kazam "blinkies," $100, and the trail will blaze as they push ahead.
Visit Mikes Bikes website for more information.
Wolfgang's Pet Stop, 330 N. Euclid,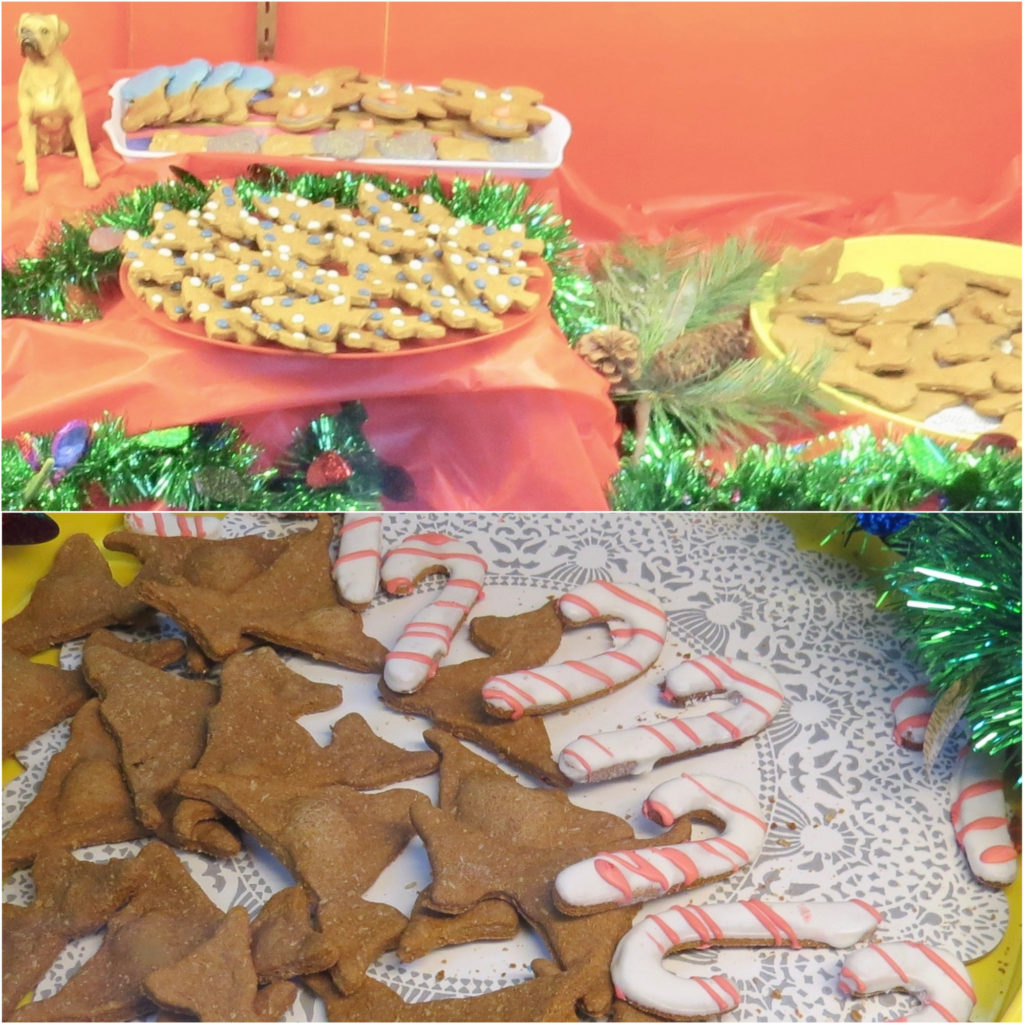 An assortment of freshly-baked holiday-themed dog cookies will be a welcomed treat for your four-legged friend this Christmas. Mix & match organic peanut butter, honey, and oatmeal, or choose one with liver, 4 for $5.
Wolfgang's is also offering a small group (4-5 dogs) 1-hour dog training class on Saturdays from 10 to 11 a.m. starting January 19, $150 (five sessions). For more information click here.
Don't miss the last of this year's Window Walk festivities taking place this Saturday, December 22.
Shop local and have a wonderful Holiday everyone!