At The Vino Gallery, 4701 McPherson Ave.,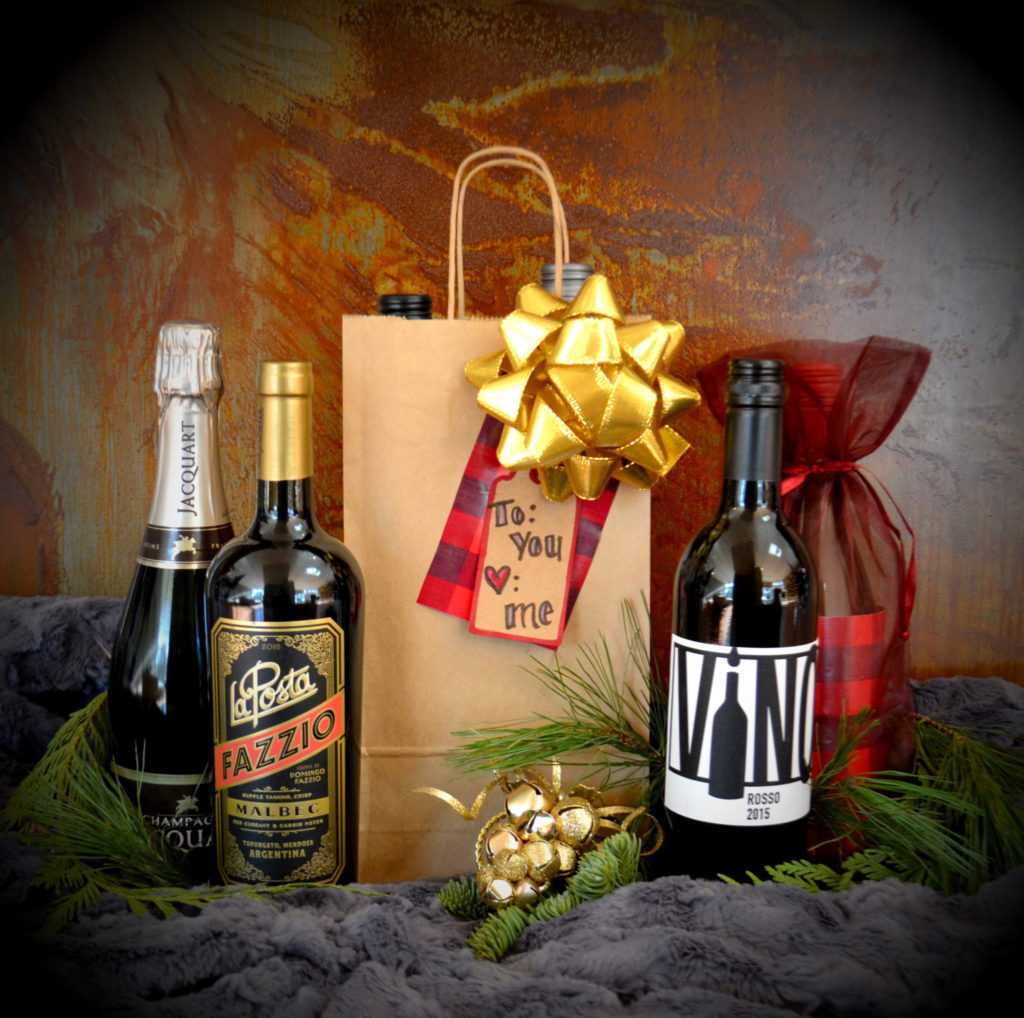 How about a gift that keeps on giving for as many months as you desire? Alex Head, proprietor of The Vino Gallery, has started a Wine Club, which is sure to make your favorite someone bubble over with happiness.
There are two categories to choose from: Classic, $35 a month for 2 bottles of wine valued at $20 each, and Reserva, $75 a month for 2 bottles valued at $40 each. On the order form, see below, there is a wine preferences section so Alex and his staff can match your tastes with the perfect bottles from their collection of small batch wines from all over the world.
Wine Club members also receive 10% off purchases, 15% off cases (12 bottles), and 15% off at Vino's Wine Bar.
Check Vino Gallery's website for more information or follow this link to get a gift membership started.
At Bissinger's, 32 Maryland Plaza,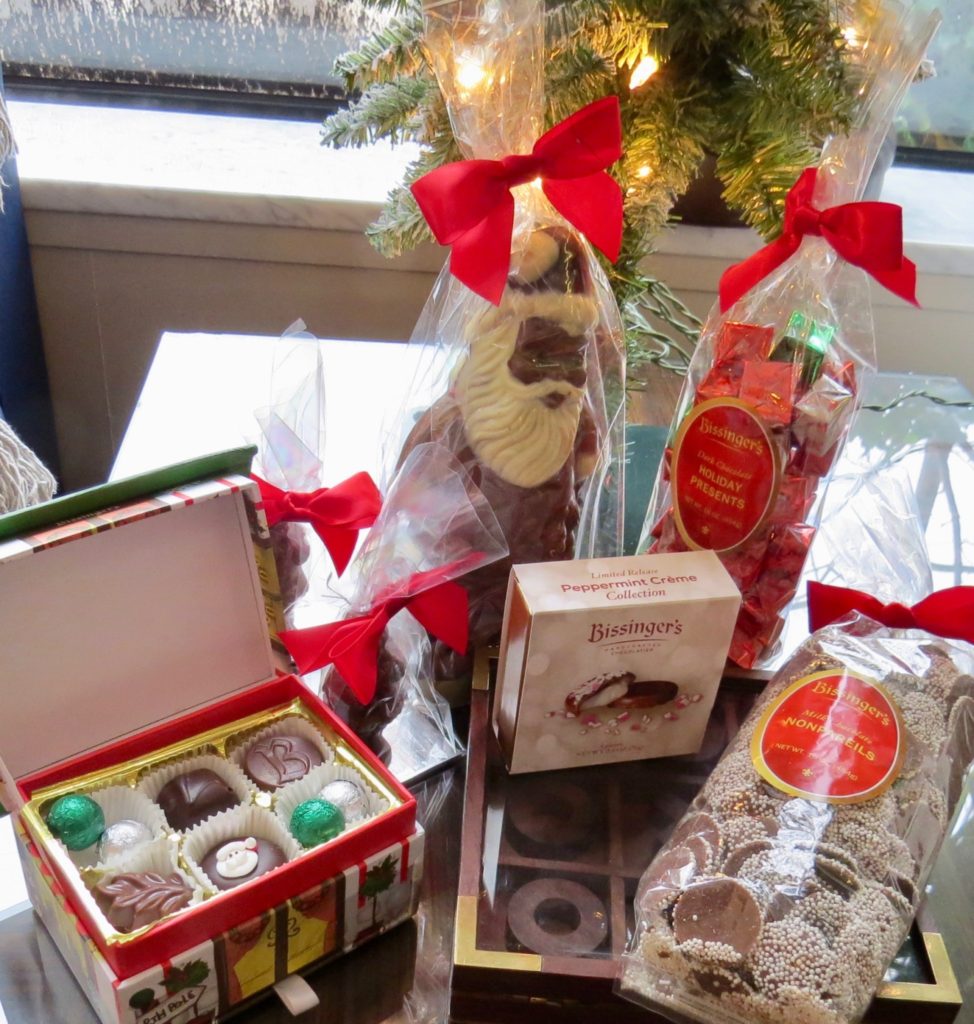 There are lots of last-minute gifts to choose at Bissinger's CWE location including, clockwise from left: a keepsake holiday house filled with a 17-piece assortment of Bissinger's hand-made candies, $30; 4″ milk chocolate Santas wrapped up with a big red bow, $5; Hand-painted Saint Nick, $19; A bag of foil-wrapped solid chocolate holiday presents, $25; old-fashioned Nonpareils, $29; and center, an 8-piece dark chocolate peppermint crème collection, $13.
Visit Bissinger's website for hours and more gift ideas.
At The Cup, 28 Maryland Plaza Rear,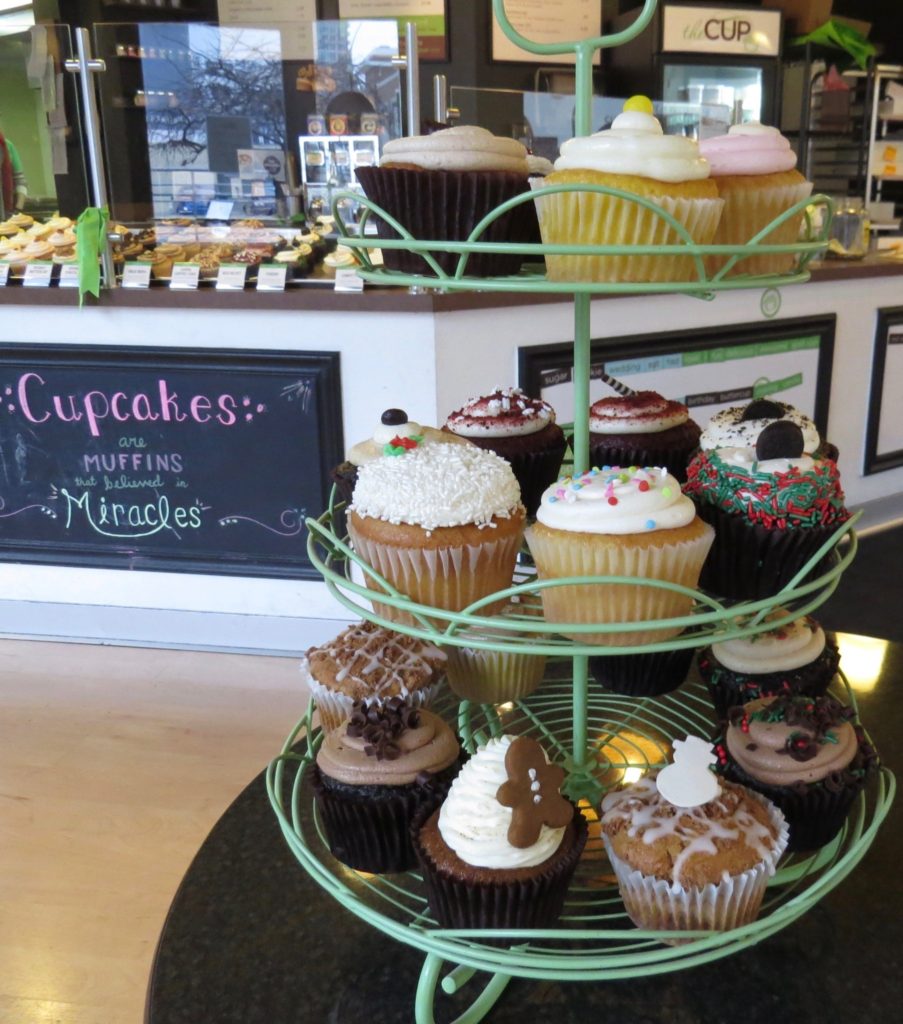 Any combination of delicious holiday cupcakes from The Cup would be an easy choice for your holiday gathering. There's a gingerbread cupcake decorated with a tiny gingerbread man cookie that's topped with whipped cream frosting, and a delicious-looking "raspberry beret" beauty too, $2.95 each, $33 per dozen.
Limited edition cupcakes are $3.45 each (take a peek at these on the website), and check out gluten-free flavors too. The cupcake stand in the photograph is available for rent, and The Cup has lined up several delivery services too. What could be more convenient than that?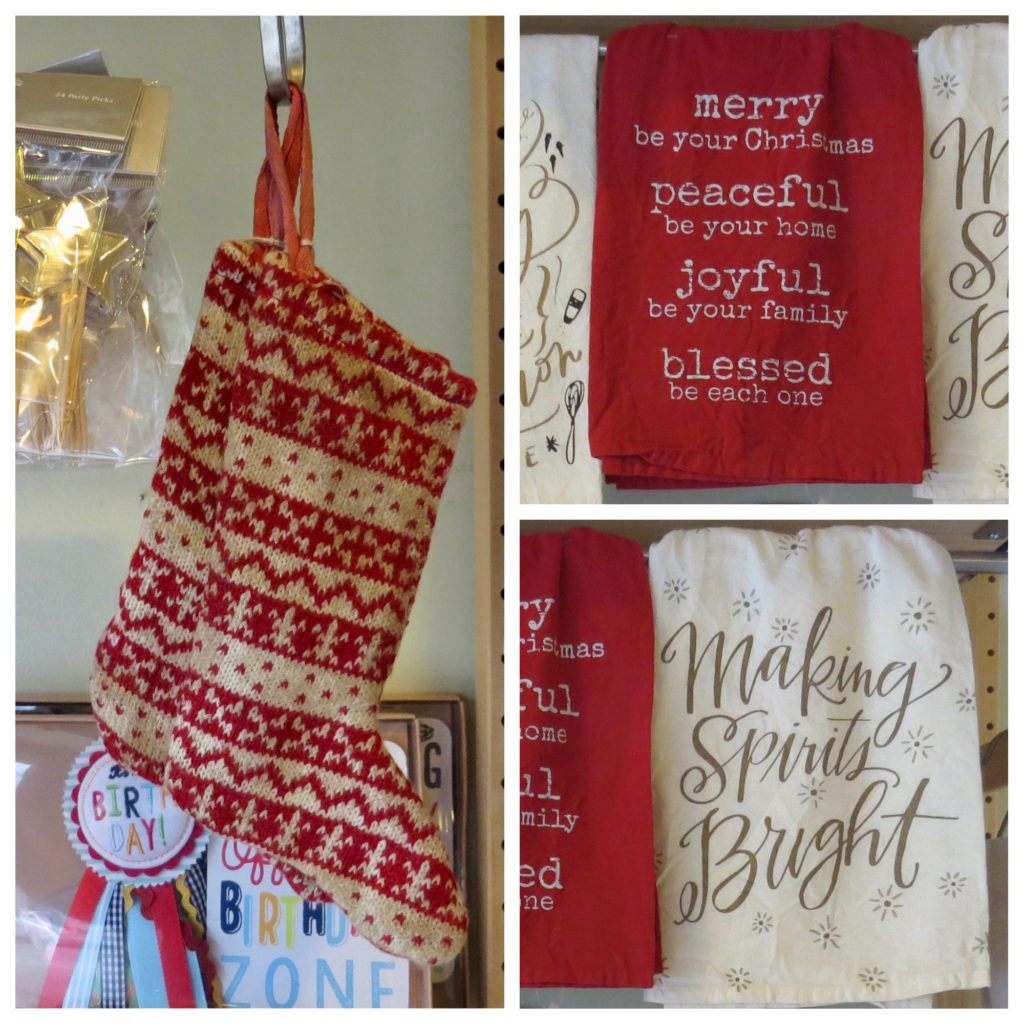 The Cup has expanded its gift selection to include party decorations, and nestled among them are old-fashioned Christmas stockings,$6.95, and an assortment of holiday-themed tea towels, $6.95, too.
Enjoy the holidays everyone!