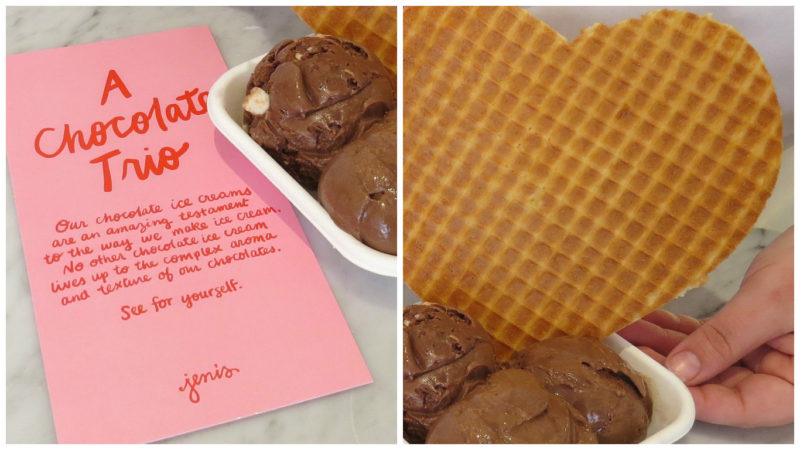 A Chocolate Trio with a crisp heart-shaped waffle at jeni's, 389 N. Euclid, may send you into a swoon, but isn't that what Valentine Day's all about? The selection features scoops of Darkest Chocolate, Milkiest Chocolate and Roxbury Road, $6.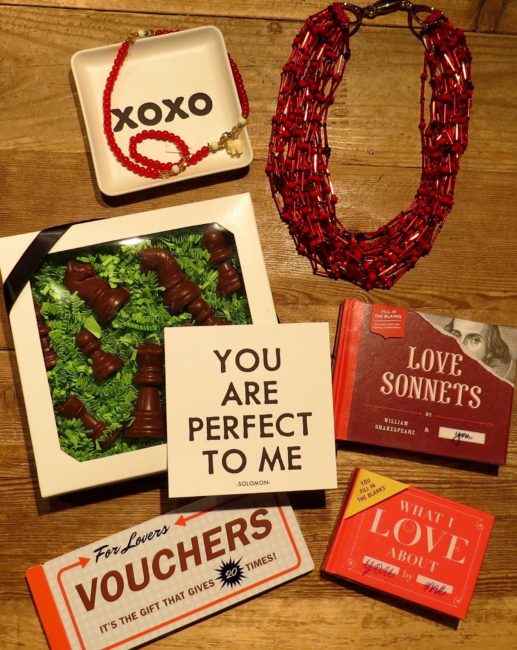 Josh Castleberry at Q Boutique at The World Chess Hall of Fame, 4652 Maryland Ave., pulled together some clever Valentine ideas. From top left: xoxo dish, $13; red-beaded necklace with elephant charm that doubles as a bracelet, $15; Zenzii beaded multi-chain necklace, $99; Love Sonnets by William Shakespeare & "fill in the blank," $15, & What I Love About, another "fill in the blank" book, $11; 20 Vouchers for Lovers, $9; Quotable card, $3.50; World Chess Hall of Fame Kakao Chocolate Chess Pieces, $15.

At East + West Brian Simpson suggested gifting leather goods from Portland-based Tanner Goods. Card cases, wallets, valet trays (not shown) and passport holders, far right, $60 to $120. The scent of the Blind Barber candle, $32, made in Brooklyn, is reminiscent of a barber shop.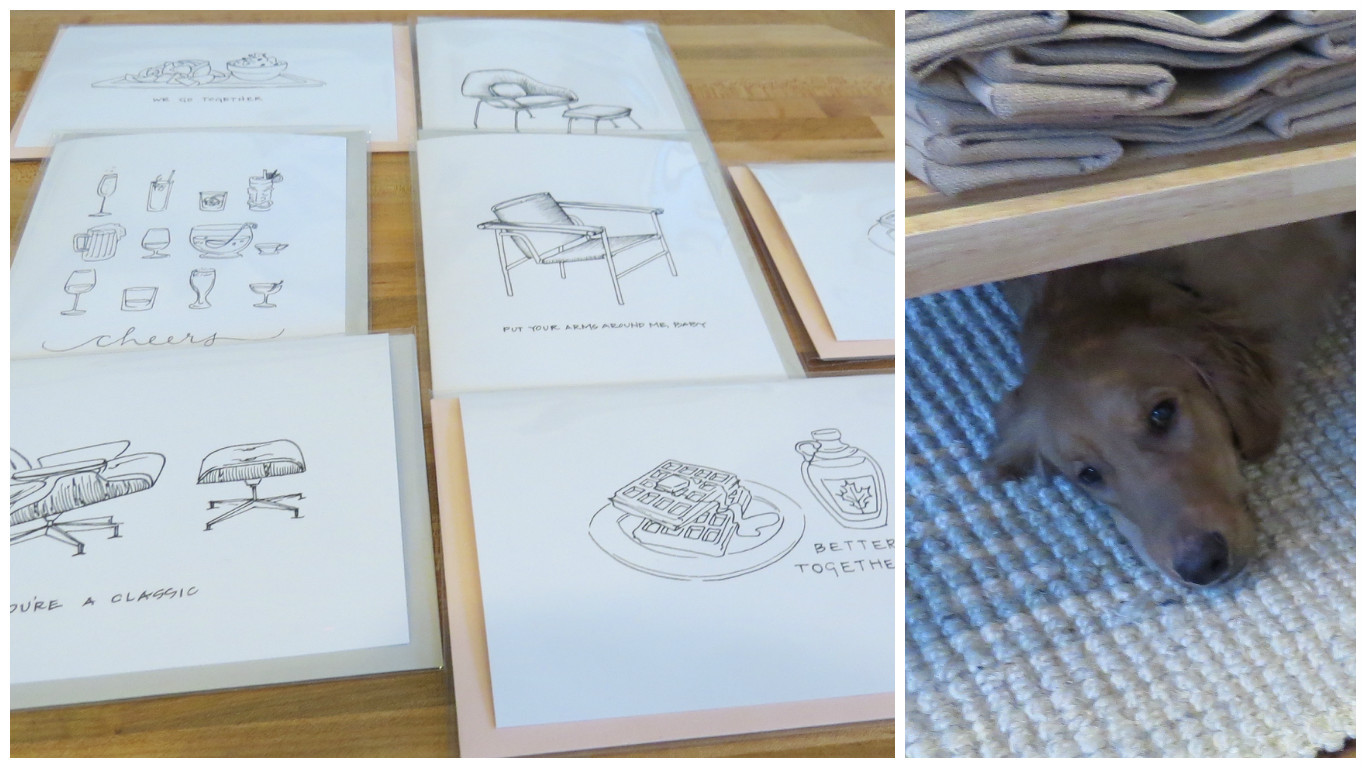 Left: CWEnder artist Sarah Doriani creates handsome all-occasion and Valentine's cards, $5. Right: Proprietor Simpson describes Chance, above, as "off the wall" at home but mellow as can be in the shop, located at 387 N. Euclid.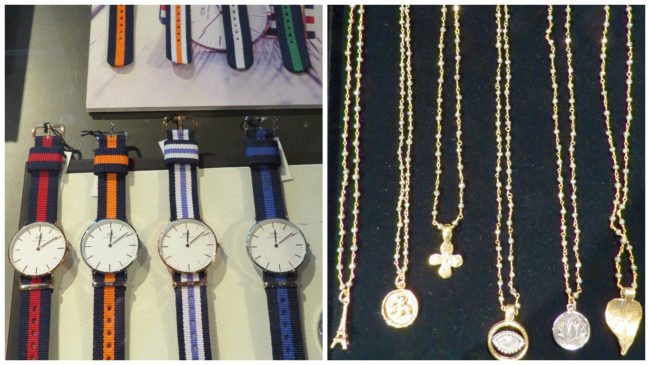 Chris Lanter, proprietor of 10denza, 44 Maryland Plaza, suggested presenting your Valentine with a Daniel Wellington watch, $175 to $249. Or right: a simply beautiful necklace by St. Louis designer Salma Dena featuring an 18 carat gold charm on perodite and gold chain, $98.
Check out the Winter Sale at 10denza, men's & women's apparel & shoes are 50 to 75% off.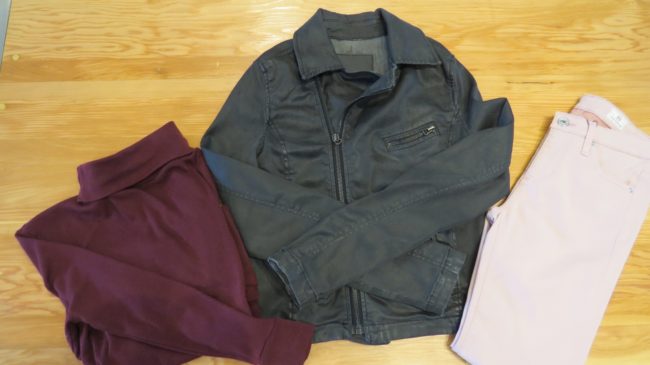 The staff at AG Jeans, 36 Maryland Plaza, commented that Valentine's Day and their new spring colors make a perfect match. From left: Noah cotton cashmere turtleneck in wine, $168; biker jacket in cotton, modal, polyester & elastine has a "fun edge," $355; and blush prima crop skinny jeans are $178.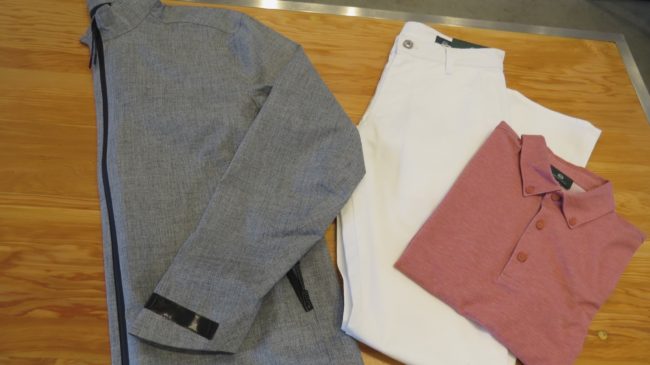 From left: Men's Highland Tech jacket is 100% polyester and 100% wind- and water-proof, $298; slim white khaki pant is 98% cotton & 2% elastine, $168.  Slanted pockets make them, I was told, "dressy enough for the golf course."
With appreciation to the proprietors of CWE shops for their assistance in assembling this post.
Have a wonderful weekend and a lovely Valentine's Day.