April 19, 2019 - 8:00 pm
TRUE WEST by Sam Shepard Opens Friday!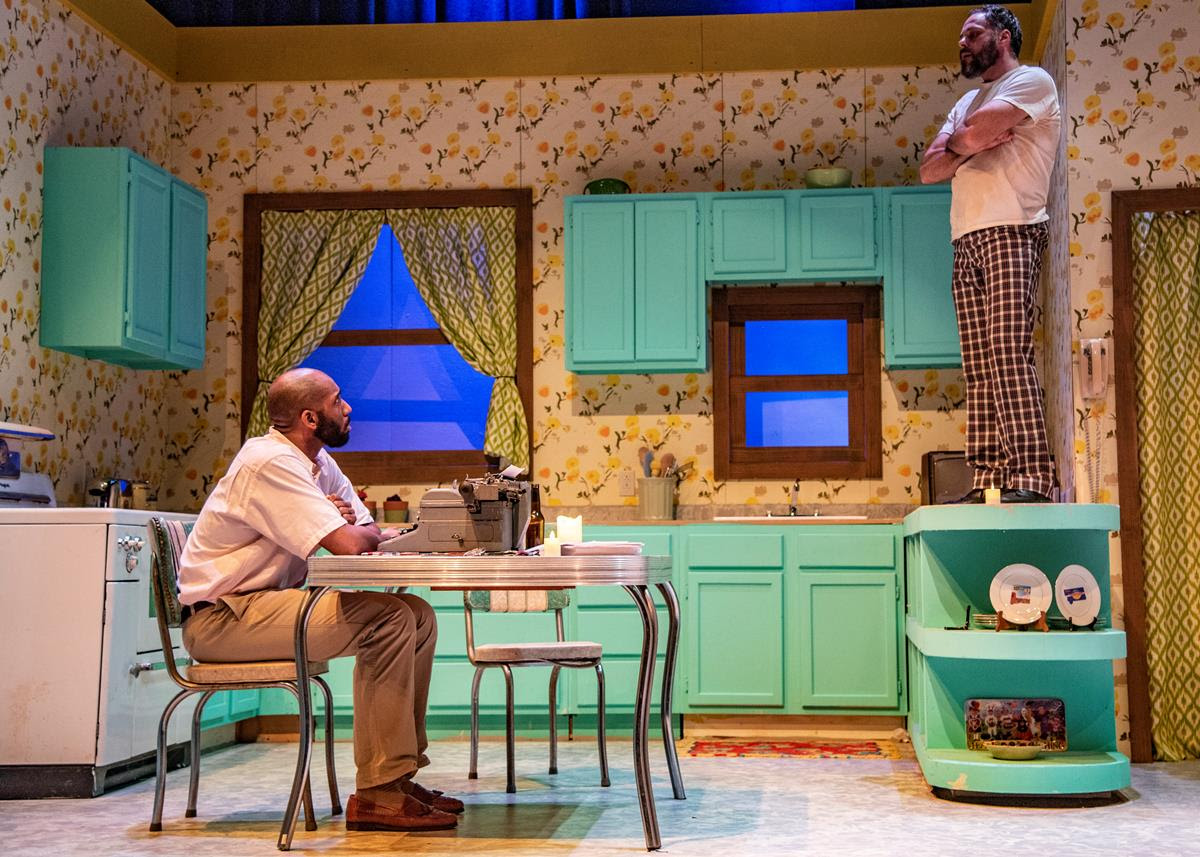 Photo: Patrick Huber

Starring: William Humphrey, Isaiah Di Lorenzo, William Roth* and Susan Kopp. Directed By William Whitaker

*Member Actors' Equity Association

Finalist! 1983 Pulitzer Prize for Drama

This American classic explores alternatives that might spring from the demented terrain of the California landscape. Sons of a desert-dwelling alcoholic and a suburban wanderer clash over a film script. 

"Shepard's masterwork..it tells us a truth, as glimpsed by a 37-year-old genius." – New York Post

"It's clear, funny, naturalistic, opaque, terrifying, surrealistic. If that sounds contradictory, you're on to one aspect of Shepard's winning genius; the ability to make you think you're watching one thing while at the same time he's presenting another." – San Francisco Chronicle

Thursdays, Fridays, Saturdays at 8pm. Sundays at 3pm.

For tickets (Click HERE) or more information call our box office at 314-458-2978, or visit Ticketmaster.com or any Ticketmaster Ticket Center.

Seating is Limited

The West End Grill and Pub is back open and ready to serve you. Get your dinner reservations by calling 314-531-4607.

The Gaslight Theater
358 N. Boyle Ave.
St. Louis, MO 63108
314.458.2978