October 13, 2018 - 12:00 am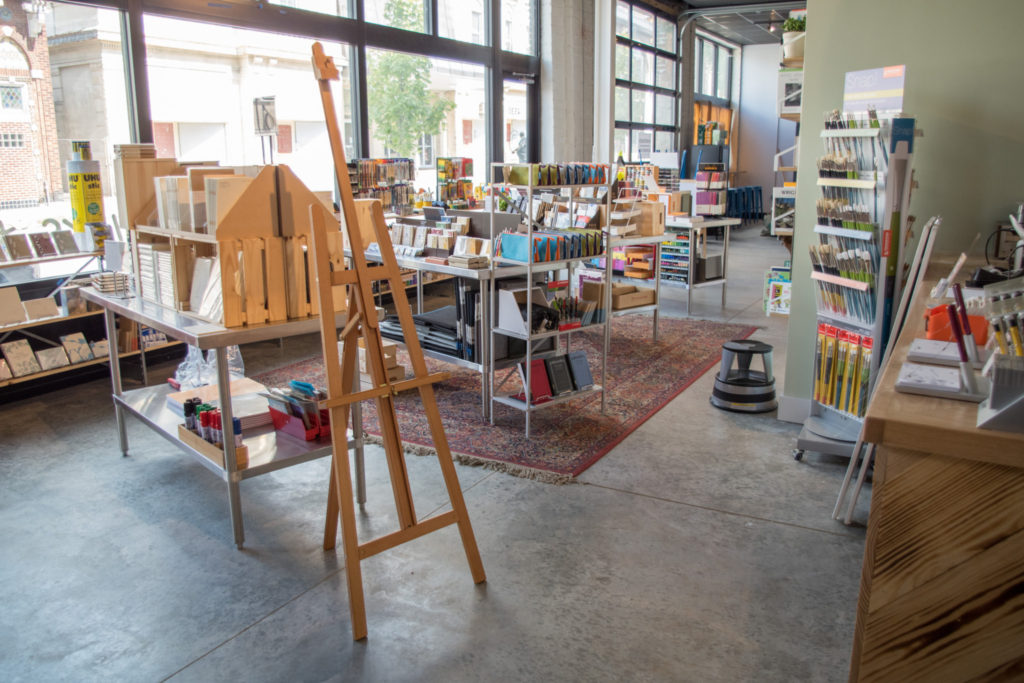 St. Louis City's Only Art Supply Store Launches with Expanded Inventory and In-Store Café; Grand Opening Event Planned for Oct. 12–14
St. Louis Art Supply, formerly known as South City Art Supply, has reopened at 4532 Olive Street in the Central West End. The unique concept includes a wide selection of traditional art supplies alongside a curated bookshop, a 32-seat café, and St. Louis' largest selection of high-quality notebooks and stationery. Also in stock are a variety of pens and pencils imported from Japan and Germany, including models not sold elsewhere in the St. Louis region.
Cornflower Coffee & Tea is open for the same hours as the retail store, serving breakfast, lunch, light snacks, specialty coffee, and hand-selected loose leaf tea. The small kitchen produces scratch-baked pastries every morning, and all sauces and syrups are also made in- house. Customers are encouraged to browse the retail store with coffee in hand or to work on watercolors or drawings in the café space. Cornflower also plays host to calligraphy, drawing, and painting classes.
The new store will celebrate its grand opening with a three-day event on October 12th, 13th, and 14th. On Friday the 12th, Coma Coffee will offer a cupping of their newest roasts and neighbor TechArtista (http://techartista.org) will co-host an evening for new and prospective members. Visitors on Friday will also be able to take their photos in a fun, art-themed selfie booth from Oh So Vivant (http://ohsovivant.com). On Saturday and Sunday, the store will host a pop-up shop featuring local printmakers, sculptors, comic artists, and more. All three days will feature door prizes and giveaways courtesy of our partners in the art supply industry, including canvases, fountain pens, art journals, paint, and easels.