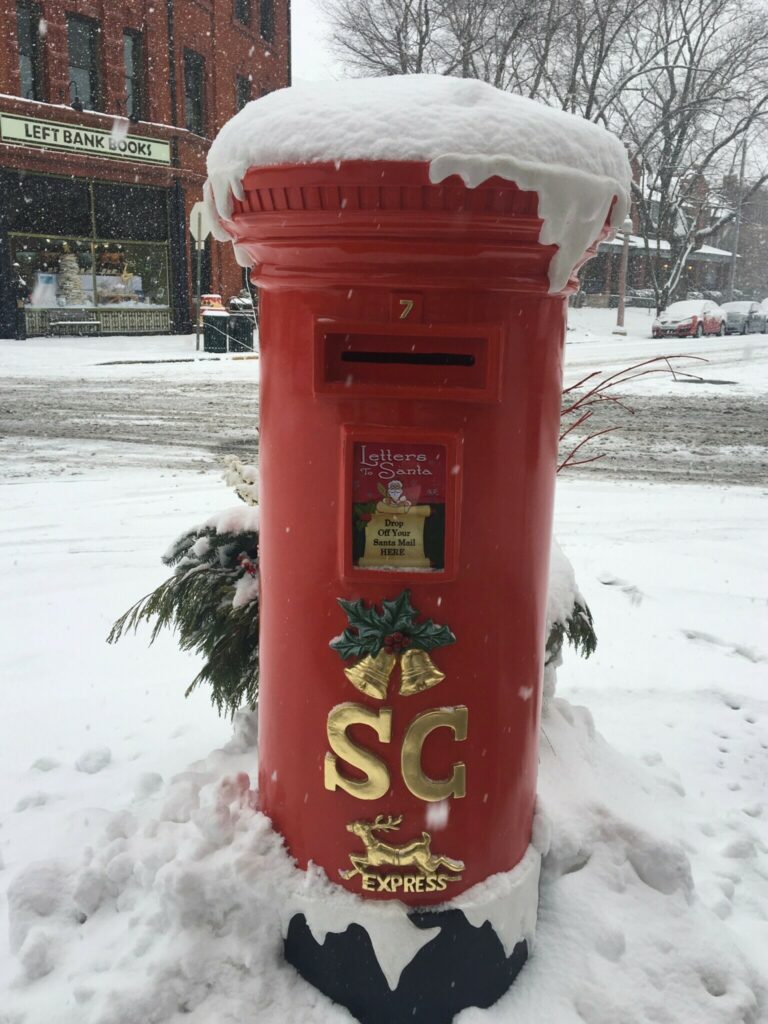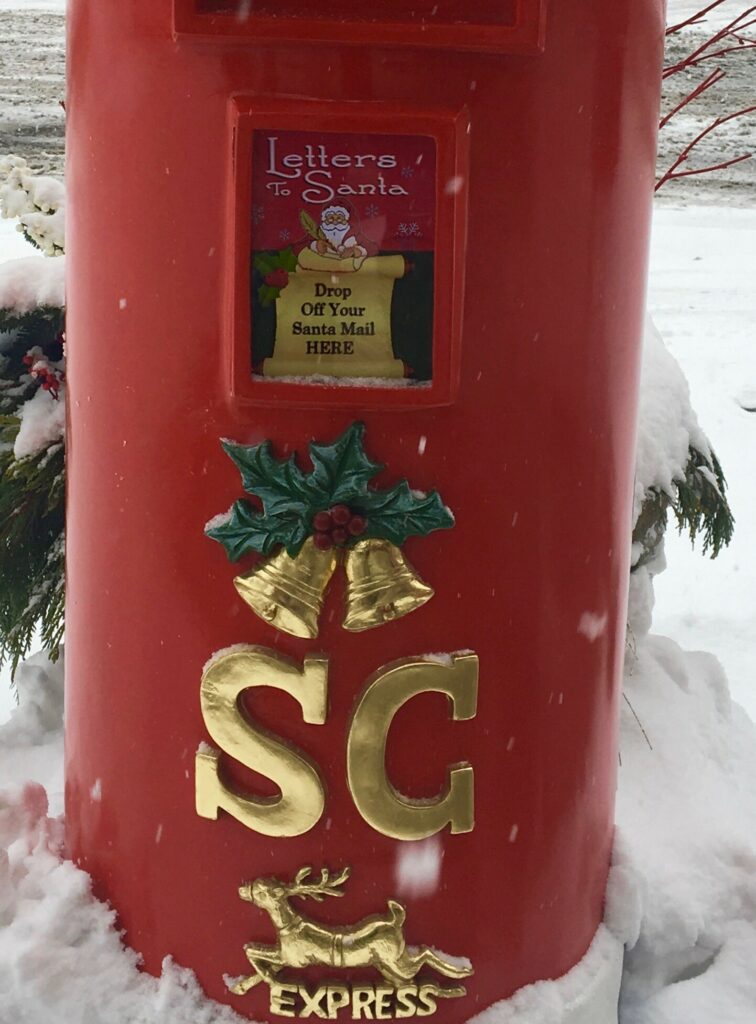 2019's Gift Guide continues with Left Bank Books:
There's bound to be a gift for everyone on your list at Left Bank Books, where knowledgeable staffers can offer informed suggestions should you come into the shop clueless. Shane Mullen, above left, held a stack of both fiction and non-fiction titles to bring to your attention, as well as some "dark and delicious" mysteries, lower left. Staffer Phoebe Santalla, above,  suggested Gender Queer by Maia Kobabe, $17.99.
Here are Shane's best: The 7 1/2 Deaths of Evelyn Hardcastle by Stuart Turton, $16.99, National Book Award Winner Trust Exercise by Susan Choi, $27, Ocean Vuong's On Earth We Are Briefly Gorgeous, signed 1st edition, $26, Julia Phillips Disappearing Earth, $26.95 (this book made the cut for the second year), Colson Whitehead's The Nickel Boys, $24.95, Susannah Cahalan's The Great Pretender, $28, Jenney Egertson's Before I Leave, Wisdom from the Stories of 6 Women over 80, $17.99, Patrick Radden Kiefe's Say Nothing, A True Story of Murder & Memory in Northern Ireland, $28.95, Adam Higgenbotham's Midnight in Chernobyl, $29.95, They Will Run: The Golden Days of the Automobile in St. Louis by Molly Butterworth & Tim Eyssel, $39.95.
Dark & Delicious Mysteries: Helen Tursten's Winter Grave, $26.95, Joshilyn Jackson's Never Have I Ever, $26.99, Laura McHugh's The Wolf Wants In, $26, and Ruth Ware's The Turn of the Key, $27.99.
Cliff Helm, above, who takes center stage at the weekly Saturday morning "Storytime with Cliff," recommends 3 books for kids on your list. Can You Hear the Trees Talking: Discovering the Hidden Life of the Forest is authored is by Peter Wohlleben who wrote the bestseller, The Secret Life of Trees. The popularity of that book "led the author to write one that's perfect for adventurous kids to venture out with. Presented in bite-size pieces with tons of activities & puzzles," $17.99.
The Complete Cookbook for Young Chefs by America's Test Kitchen Kids, $19.99, sounds like a winner (as long as those young chefs don't disappear when it's time to clean up). Big Ideas for Curious Minds by The School Life, $24.99, is Cliff's pick for Book of the Year. "What a wonderful way to introduce kids (or anyone for that matter) to philosophy."
Left Bank Books, 399 N. Euclid, Mon.-Sat. 10 to 10, Sun. 11 to 6.
At Bluemercury: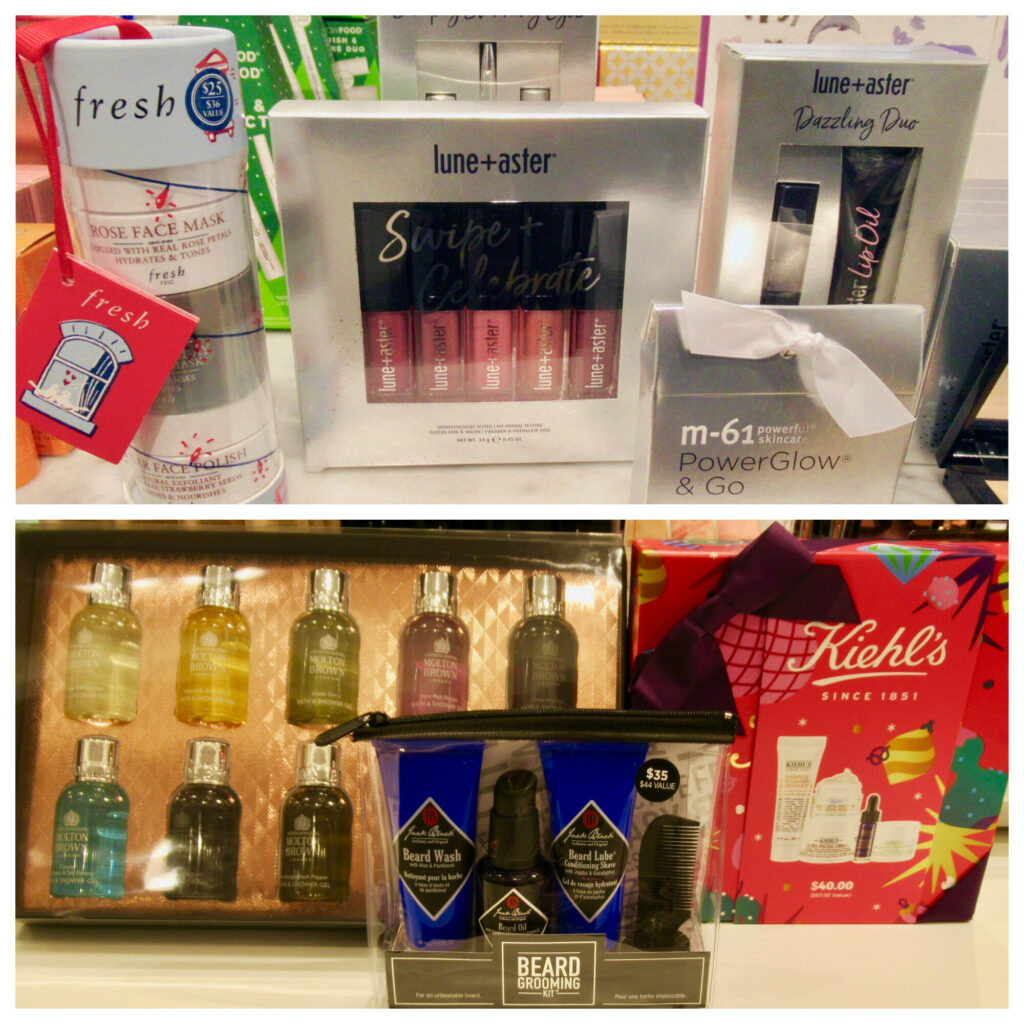 There are many gift boxes at the newly-opened Bluemercury that would be a treat as a single gift, or could be broken up and slipped into Christmas stockings or given to friends and family.
Top photo: from left, Three different varieties of face masks from fresh, $25, Lune + Aster's set of 5 lip glosses, $40, M-61 Power Glow Exfoliator Pads, 5 for $16, and Lune + Aster Brow Duo set, $32, which includes brow pencil, brow gel and mascara.
Bottom photo: Molton Brown Body Wash, set of 10, $55, Jack Black BEARD Grooming Kit includes beard wash, comb, beard oil and lube, $35, and Kiehl's facial kit includes cleanser, exfoliator, mask, serum, and moisturizer, $40.
Bluemercury, corner of Maryland and Euclid, Mon. – Sat. 10 to 7, Sun. 11 to 6.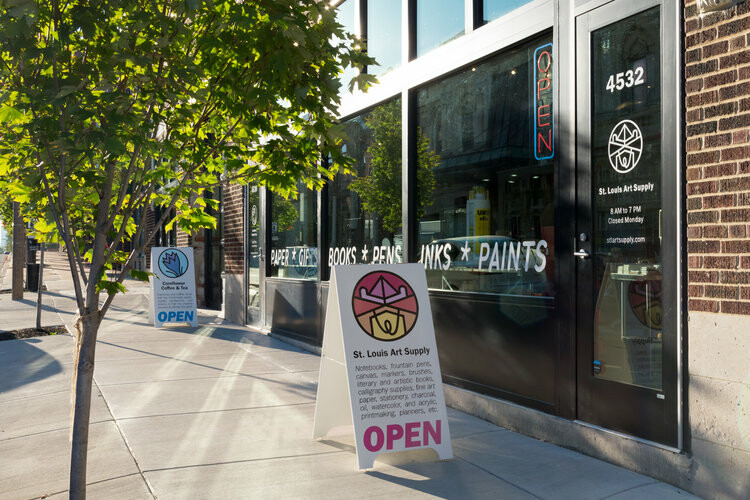 photos courtesy of Carson Monetti
Carson Monetti, co-proprietor of St. Louis Art Supply, made light work about what's available at one of my favorite retail spots in the neighborhood, by sending his list with accompanying photos. I've posted some of his photos here. Thanks Carson!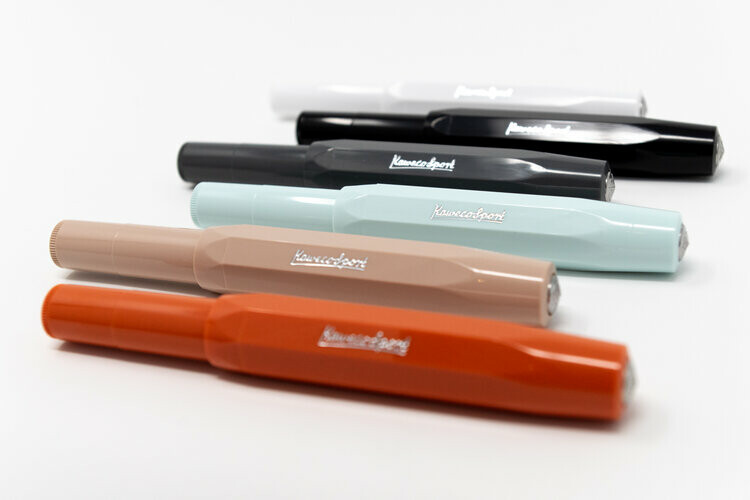 St. Louis Art Supply, 4532 Olive, Tues. to Fri.. 8 to 7, Sat. & Sun. 9 to 7. Closed Monday.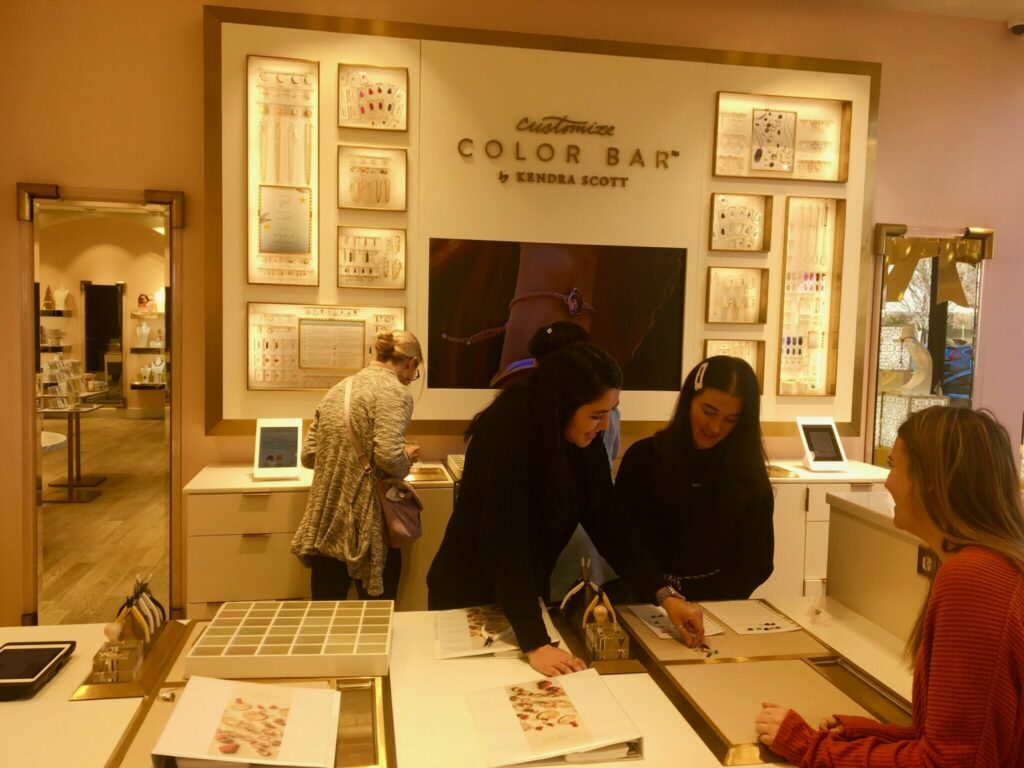 Finally, as I really am out of time, you can't beat the fun of Kendra Scott's Color Bar where you can create your own jewelry, which the staff then assembles while you wait. This is a really easy, affordable way to match a dress or, for instance, satisfy a yearning for a color of earring you can't find elsewhere.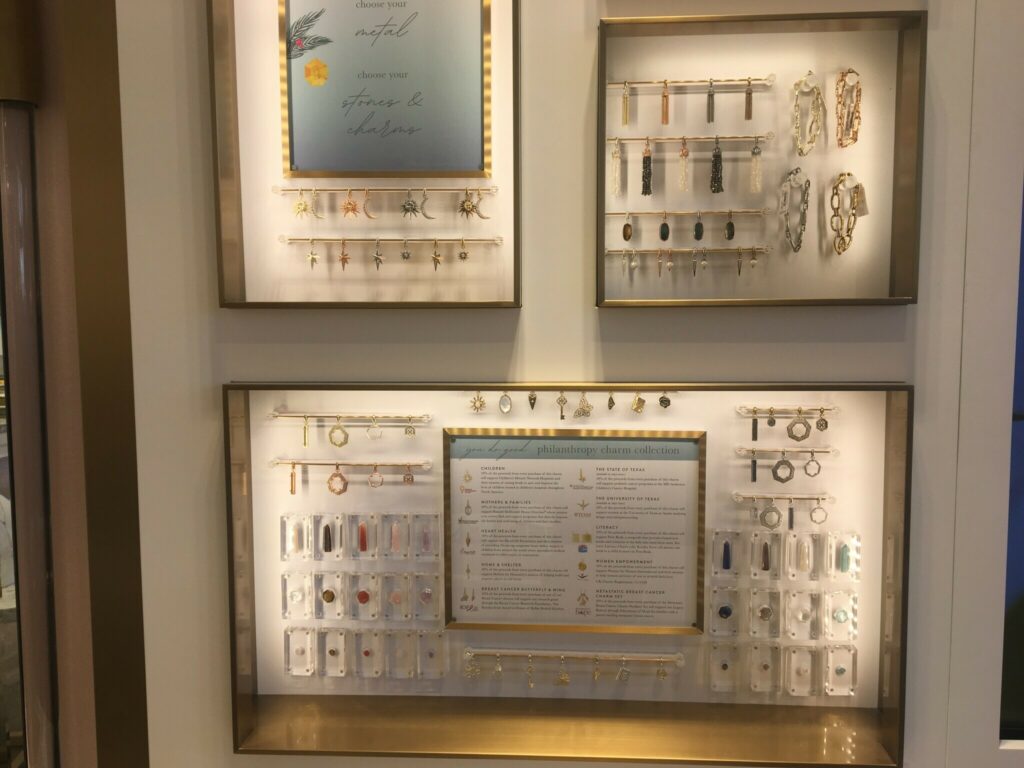 When you walk in the door you'll be offered a mimosa, so choosing from multiple stones and multiple settings for rings, earrings, and necklaces might be a very relaxed experience. Some stones are included in the price, $45 to $100, while there are upcharges for others, such as opal, $35, and dursy, $15.
Kendra Scott, 32 Maryland Plaza, Mon. – Saturday 10 to 8, Sun. 10 to 6, Xmas Eve 8 a.m. to 4 p.m..
Have a wonderful holiday.
On the chance that you too are in denial about how few days remain until Christmas, Hanukkah or Kwanzaa, here are some  suggestions I found in the CWE that might make last-minute shopping a little easier.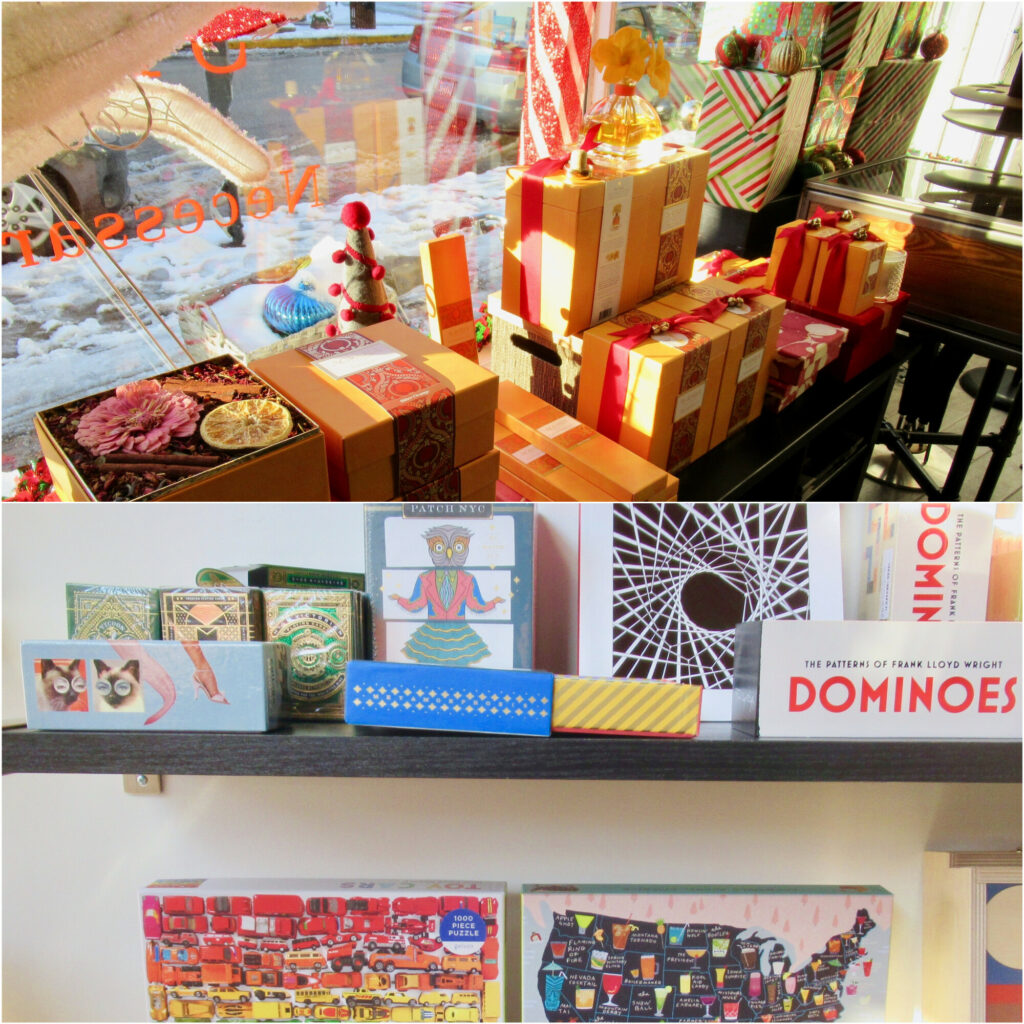 Since Debra and Ross Hunter moved to the CWE from northern California a little over a year ago, they have become fixtures in the neighborhood. Their shop, Provisions St. Louis at 228 N. Euclid, is a delightful place to visit, and the conversation is always lively.
Top photo: In the shop's window you'll find a beautiful display of bitter orange Agraria natural oil diffusers made in  S.F., which are topped with a signature sola wood flower, $140. The brand's potpourri is $60, and burning sticks are $40 for 30 pieces.
Bottom row top: Patch NYC mix & match puzzle set, $20, a paperback book of 25 mazes, $10, Frank Loyd Wright Dominoes are $27.
Partially visible in the bottom row are two 1000 piece puzzles: automobiles or a U.S. map of cocktails, $16.99.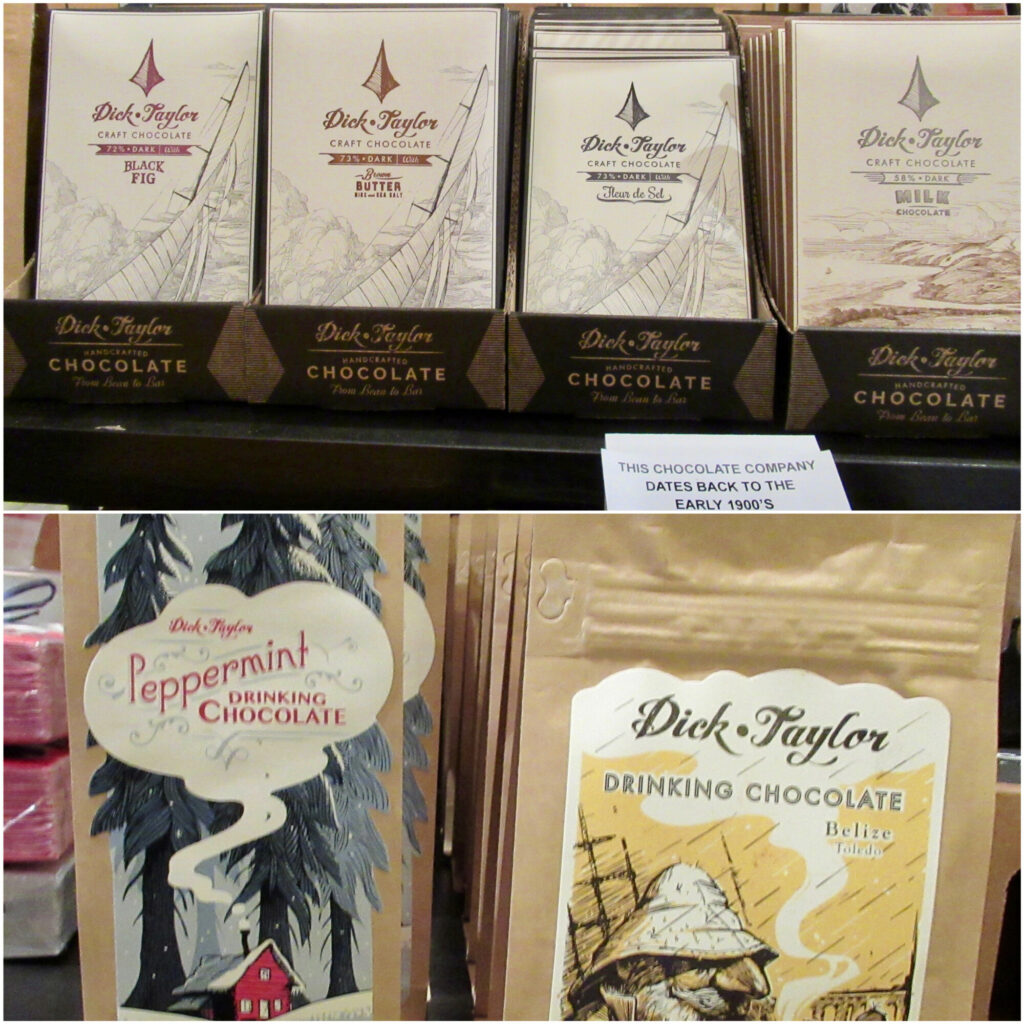 The family behind the Dick Taylor Chocolate Company, which dates back to the early 1900's, started in the boat building business in Eureka CA. The charming labels were originally printed on letterpress equipment in the creators' garage.  Fleur de sel, 58% dark milk, black fig, and brown butter 2-ounce chocolate bars are $9 each. Eight-ounce bags of Peppermint or Belize Toledo Drinking Chocolate are $18.
Provisions St. Louis, 228 N. Euclid, Mon.-Sat. 11 to 7ish, Sun. 12 to 5.
Q Boutique at World Chess Hall of Fame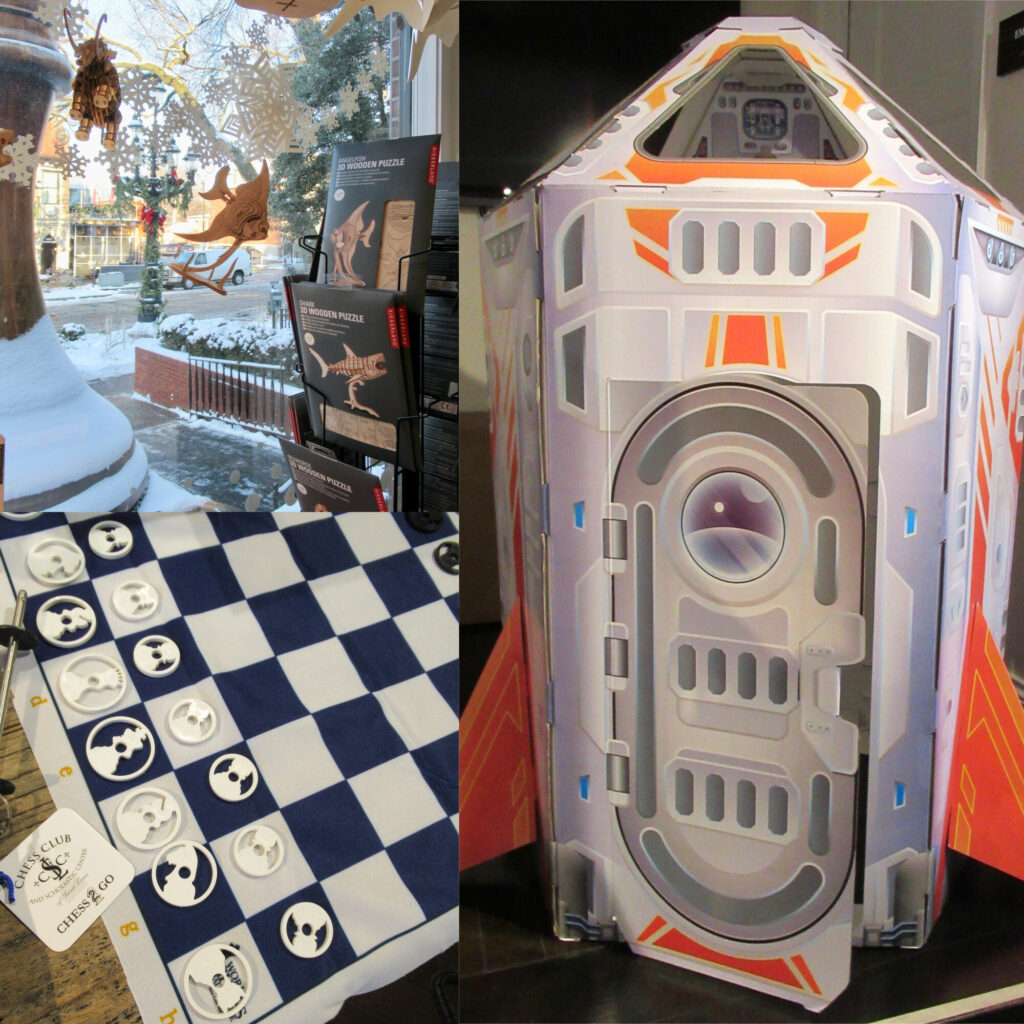 Upper left: Wooden puzzles in dinosaur, angelfish, or owl shapes, $10, come with stand or can be hung as shown. Bottom left: Fabric Chess-2-Go sets roll up and come with a pouch for easy carrying, $12. Right: An easy-to-assemble cardboard spaceship is approximately 4 1/2′ tall, $50.
Q Boutique at WCHOF, 4652 Maryland Ave., Sat., Mon., Tues., 10 to 5, Weds., Thurs., 10 to 9, Sun. 12 to 5.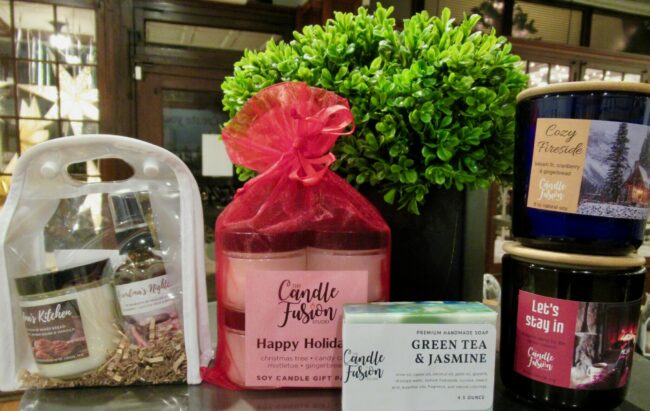 From left, Grandma's Kitchen Candle and Nightcap Spray, $20; 4 Candle Fusion Happy Holiday soy candles, $25, in Xmas tree, candy cane, mistletoe and gingerbread scent; Handmade Green Tea & Jasmine soap, $9; Cozy Fireside Candle in balsam fir, cranberry & gingerbread scent, $22; Let's Stay In candle, a warm blend for holiday season, $22.
The Candle Fusion Studio, 4742 McPherson Ave., This Saturday 11 to 6. Then closed until after Christmas.
Klarity Lifestyle & Daphe. Pop-up Boutique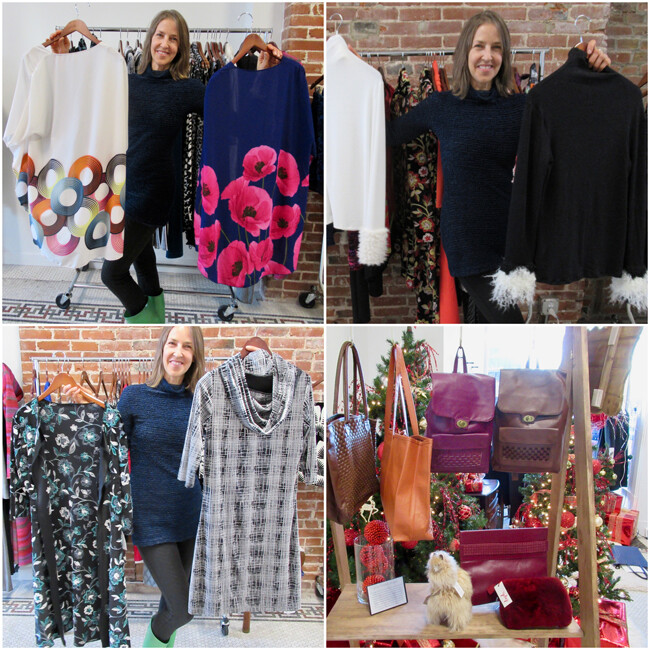 CWE-end based clothing designer Amy Johnson is hosting a pop-up boutique along with Daphne Benzaquen, a handbag designer, at 314 N. Euclid. You better hurry in however, as the pop-up closes at the end of the day Sunday (open 12 to 5).
Top left: Among the selections from Amy Johnson's KlariTy's are brightly patterned kimonos, $129. Top right: Black & white turtleneck sweaters with faux fur cuffs, $49. Bottom left: A green & white on black flowered light-weight coat with 3-quarter sleeves comes in other fabrics including a black textured knit, $239. A cowl neck shimmer dress is $189.
Bottom right: Daphe. bags are made by artisans in Peru, where Daphne was born. Those on display include from top left the Peruvian leather Brenda tote, $298, leather backpacks, $295 (Daphne got into the business when couldn't find a backpack she liked), toy llama, $55, oversized envelope bag, $158, and a cozy alpaca pouch, $140.
KlariTy Lifestyle and Daphe. Pop-up Boutique, 314 N. Euclid, Sat. 11 to 5, Sun. 12 to 5.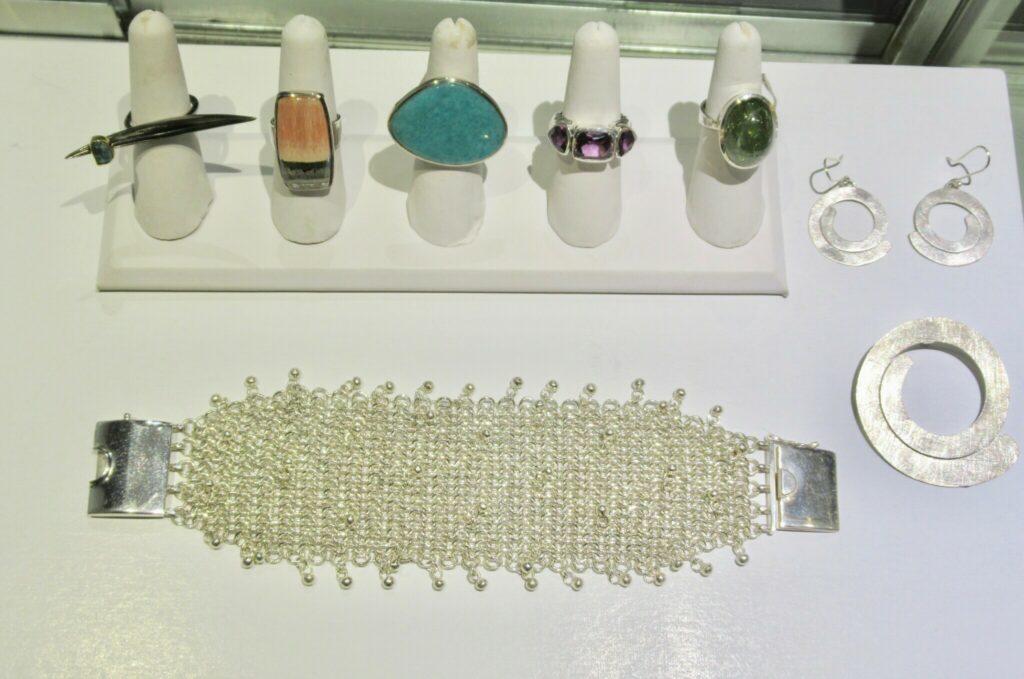 Lori Shifter, proprietor of The Silver Lady, carries an eclectic assortment of statement rings featuring gemstones set in sterling silver. They range in price from $89 to $196. Below, a shimmery sterling silver mesh bracelet is $585, and sterling earrings, $78, have a matching pendant, $89.
The Silver Lady, 4736 McPherson Ave., Mon. – Fri. 11 to 5, Sat. 11 to 6, Sun. 11 to 4. Will close at 3 on Xmas Eve.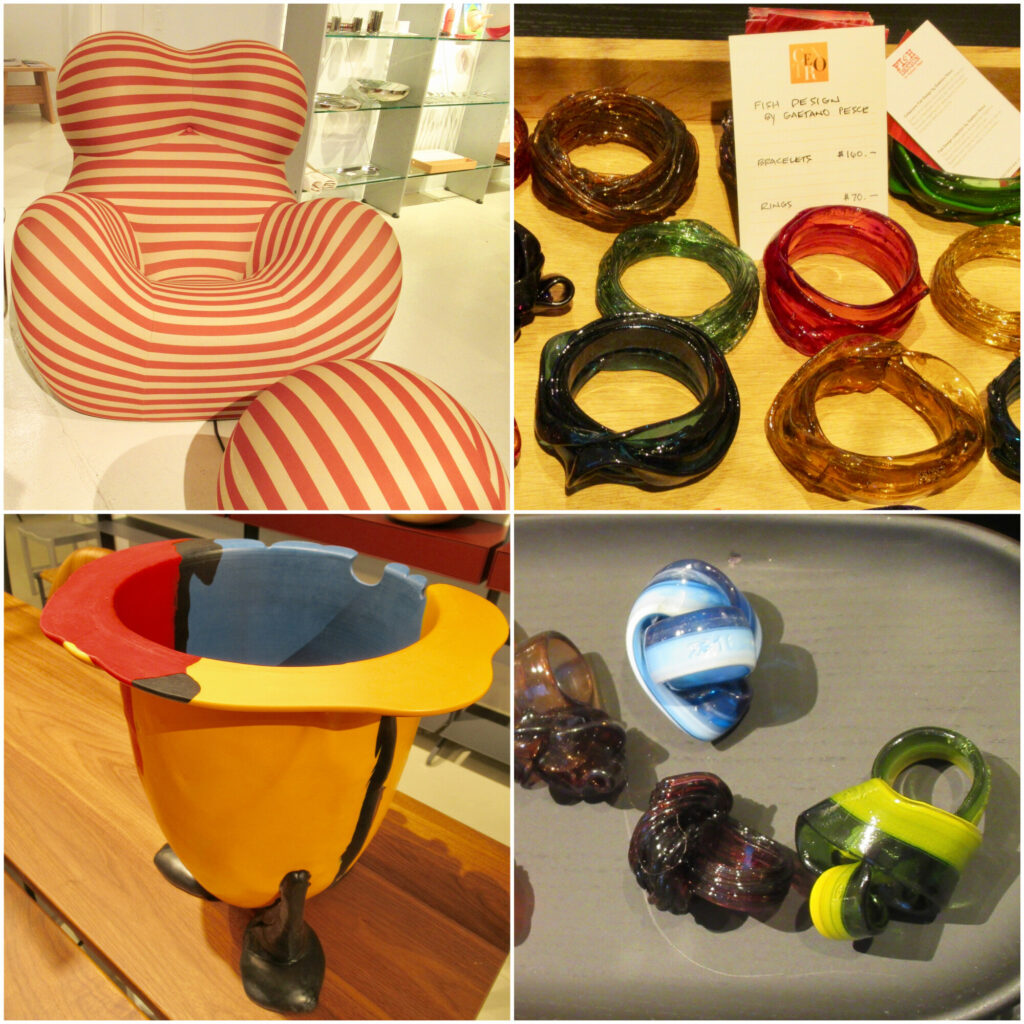 Top left: It's the 50th anniversary of the creation of Gaetano Pesce's political-statement chair and ottoman which depicts a woman chained to the house, $5963. Below left, 13″ tall resin vase by Gaetano Pesce, $1,072. Upper right, Pesce's Fish Design resin bracelets, $160, and below right resin rings, $70.
Centro Modern Furnishings, 4727 McPherson Ave., Mon. – Sat. 10 to 6. Closed Sun. Xmas Eve, 10 to 4.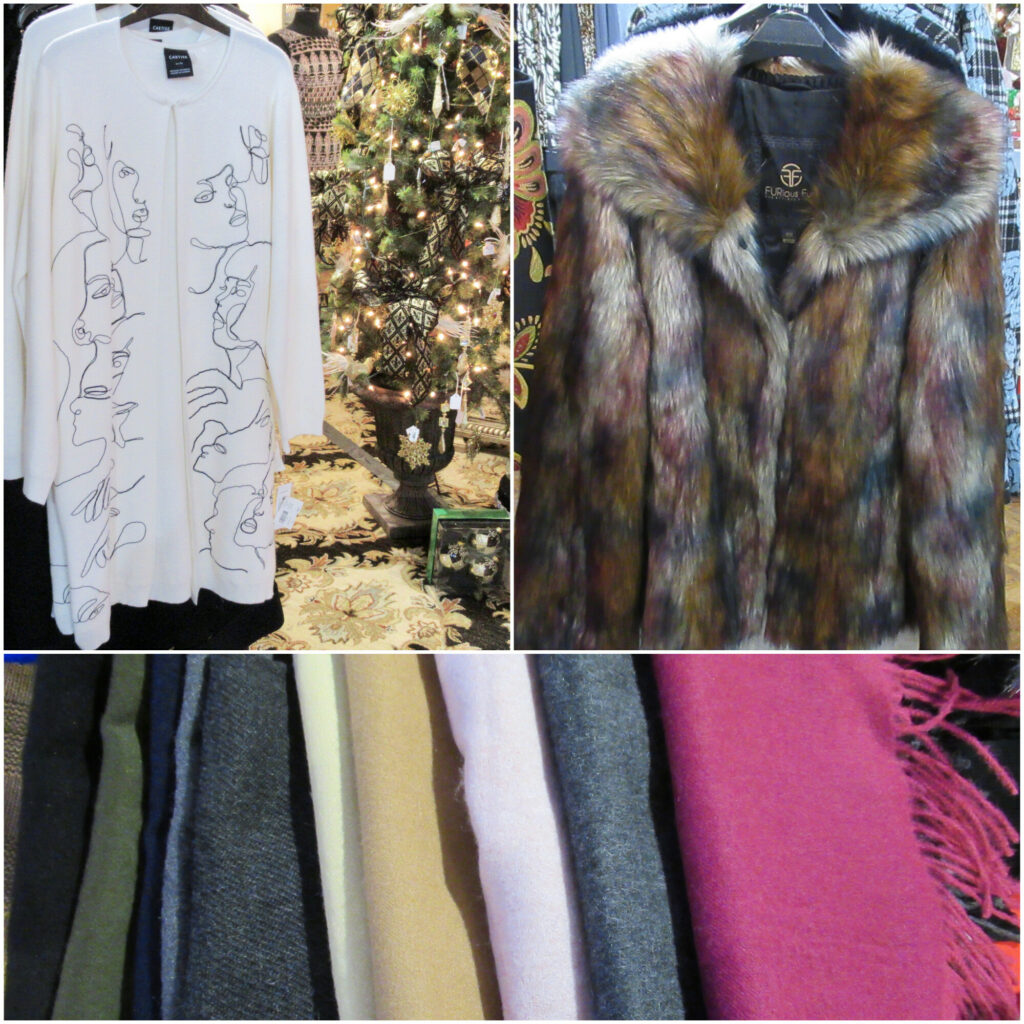 At Enchanting Embellishments, above left, you'll find a white Cartese embroidered sweater jacket, $244; right, FURious Faux Fur, $324, and below, an assortment of cozy Alpaca wraps, $84.95.
Enchanting Embellishments, 4742 McPherson Ave., Tues. – Sun., 10 to 5.
East · West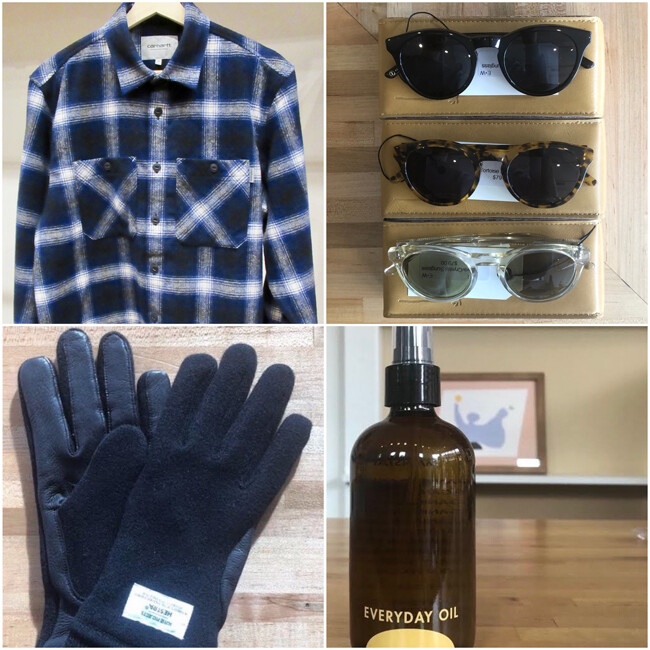 East · West carries a navy & white Carhart Work in Progress flannel shirt, $148, and a selection of sunglasses from Crap Eyewear, Venice, CA, $79. Gloves from Norse Projects have a deerskin palm and fleece back with micro-fleece lining, $140. Everyday Oil, $48, is a unisex oil that's suitable for face, body and hair. Here's how it's described in the NY Times Gift Guide: "Its subtle, enigmatic scent is mostly herbaceous and spicy, and a little bit hippy." Sounds perfect.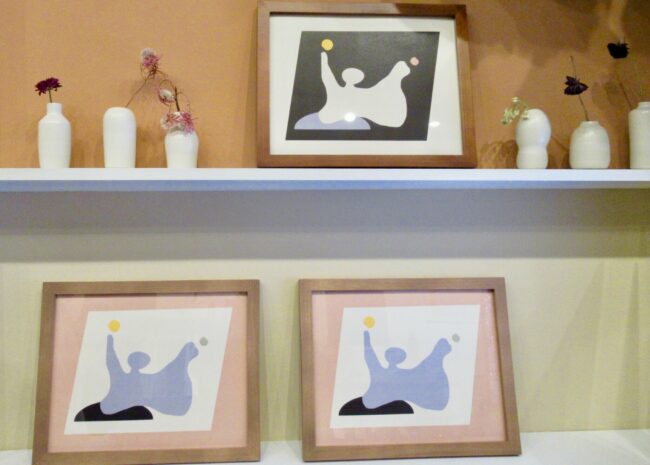 Also at East · West, CWE-based artist Alyssa Knowling's framed prints, $75, and an assortment of locally-made YellowTree Clay vases, $30.
East · West,  387 N. Euclid, Tues. – Sat. 11 to 7, Sun. 12 to 5. Closed Mondays.
I'll post the Holiday 2019 Gift Guide ·Part II tomorrow.