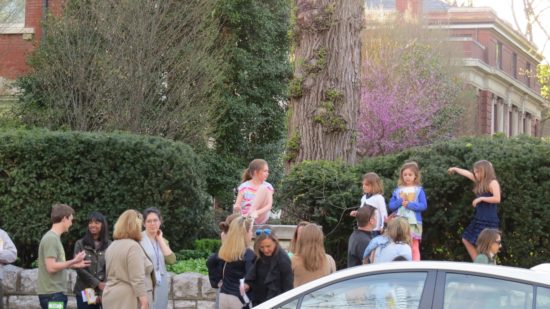 Fans started lining up early last Friday evening for the 5:30 p.m. start of Chelsea Clinton's appearance at Left Bank Books. By 6 p.m. the line stretched south on Euclid to the alley between Hortense and Pershing Places. At 8:30 p.m. there was still a line 3 & 4 deep past jeni's and east+west.
Left Bank Books' events coordinator Cory Lovell reported that 1000 people came by to meet Chelsea Clinton and purchased 600 copies her book, It's Your World.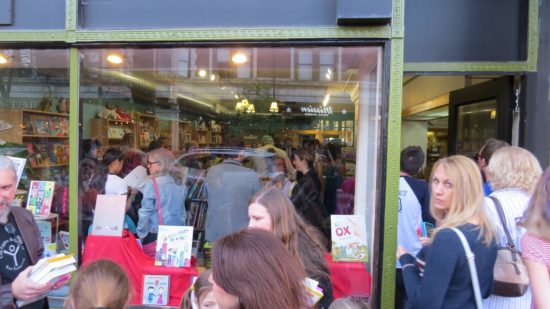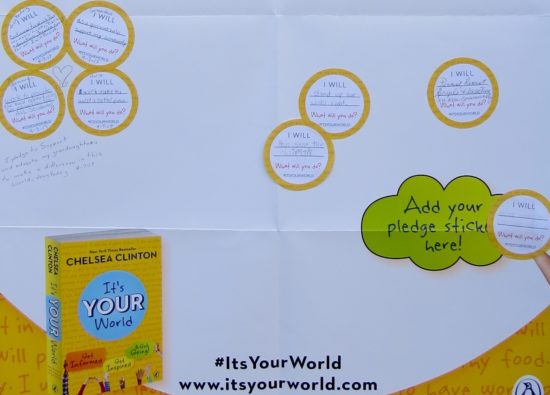 Guests added stickers to "It's Your World" posters on the shop's windows asking "What will you do?" "Be a good sport," promised one. Another wrote: "Pledge to support my granddaughters to make a difference in the world."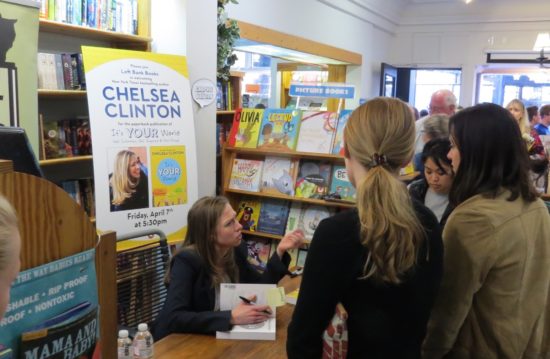 Chelsea Clinton took her time while visiting with each group of 3 or 4 people from 5:30 to almost 9 p.m.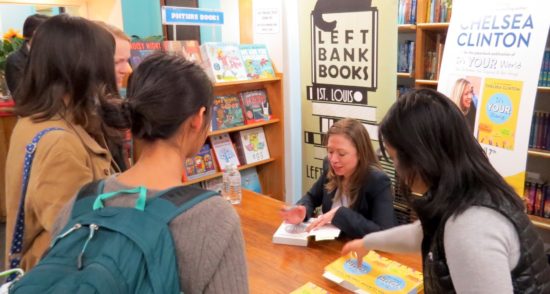 Many thanks to Cory Lovell for handing my camera to someone with connections who took a few photos of Clinton for me. This was one of several events going on Friday evening, and why the neighborhood was jam-packed with visitors.